De la Toison au Tricot n° 201 : L'écharpe Halstørkle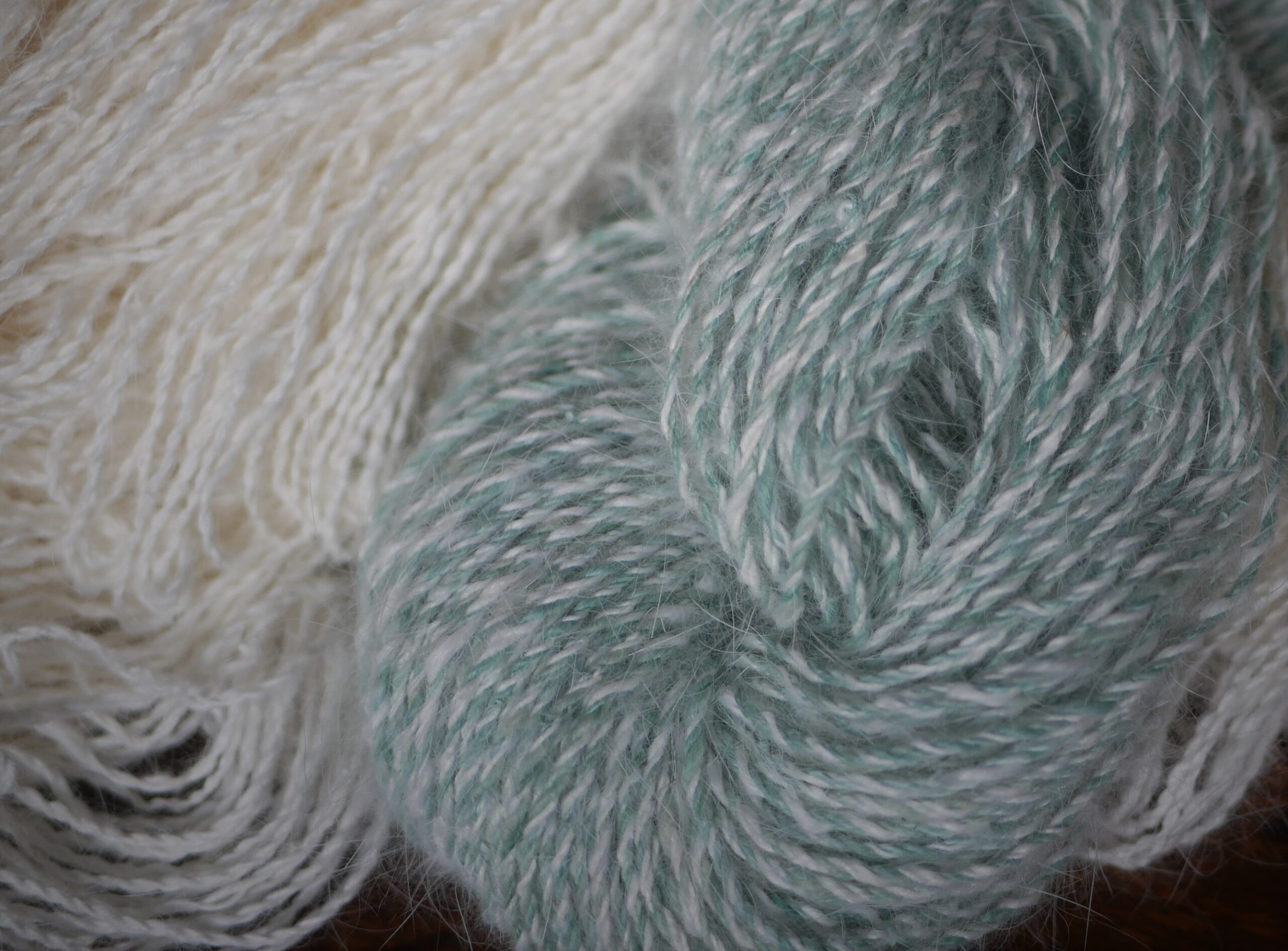 This particular pattern is found is the book Wiola; Strikk og Bruk.
Unfortunately, the book is only available in Norwegian. But I've been participating in a knitting course led by Patricia at knitographyfarm that uses this book as the primary reference.
This was one of the projects that we worked on.
Ce joli petit modèle se trouve dans le livre, Wiola; Strikk og Bruk.
Malheureusement, ce livre est seulement disponible en norvégien.  Ceci dit, je suis un cours de tricot norvégien, animé par Patricia à knitographyfarm, ou on utilise ce livre comme référence.
Cette écharpe était un des projets du cours.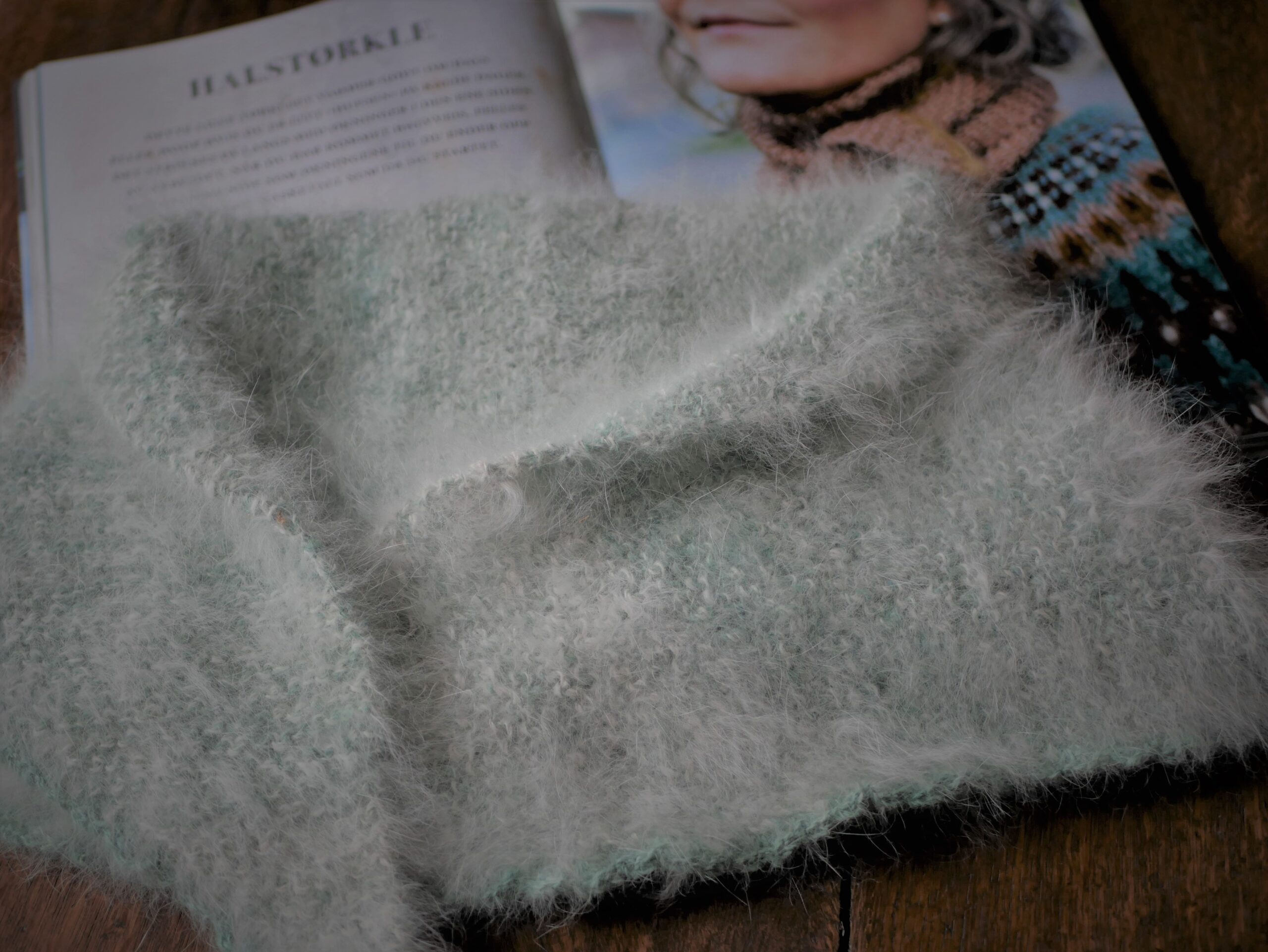 The Halstrørkle Scarf is a traditional Norwegian scarf.
It is a quick knit, using garter stitch. There is a small crochet edging in a contrast color.
L'écharpe Halstrørkle est une écharpe norvégienne traditionnelle. 
C'est un petit projet, vite fait, qui emploie le point mousse.  Il y a une petite bordure au crochet dans une couleur contrastée.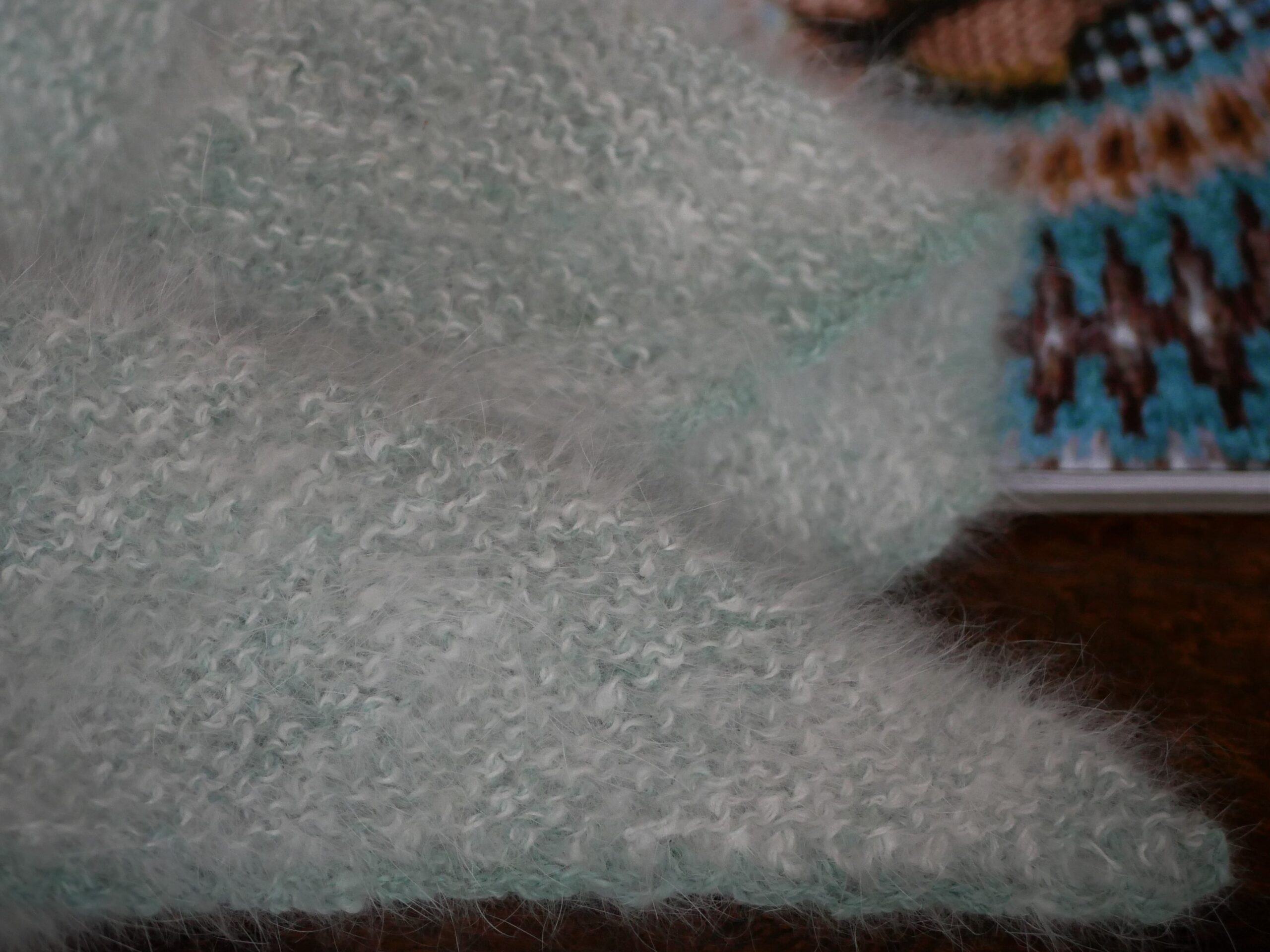 I really like this little scarf and I'm planning on making another one in sheep's wool.
J'aime bien cette petite écharpe et je compte en faire une deuxième en laine de mouton.
The entire contents of the SpinningShepherd.com © Copyright 2008-2022. 
Text and photographs may not be published, broadcast or redistributed
without the express permission of the author/owner.