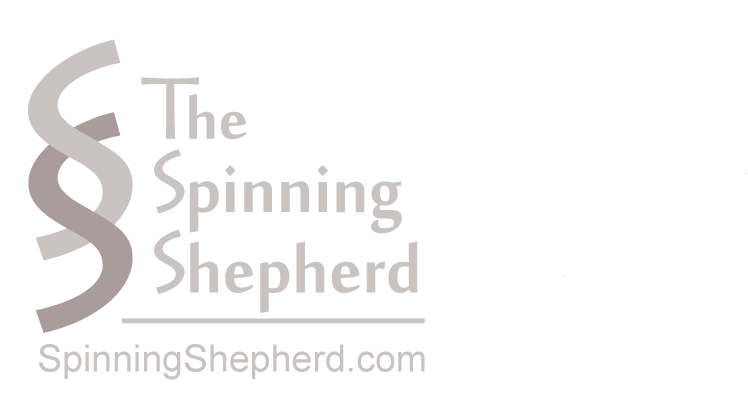 Woolly Tales & Yarns from a Spinner's Flock of Ouessant Sheep 
Une chronique de fil en aiguille d'une fileuse et son troupeau de moutons d'Ouessant
Come and join me as I share my hand spun yarns, woolly tales and sheepish musings !
Venez me rejoindre pendant que je tisse au fil des jours les brins de laine et les anecdotes !
Hello ! My name is Diane and I'm the Spinning Shepherd : I'm an avid spinner and knitter, and the proud owner of a small flock of Ouessant sheep. 
Bonjour! Je m'appelle Diane et je suis la Bergère Filandière : je suis une passionnée du filage et du tricot, et l'heureuse gardienne d'un petit troupeau de moutons d'Ouessant.
Ouessant sheep are the world's smallest breed of sheep.  Come and meet my little flock and learn more about this native French conservation breed.
Le mouton d'Ouessant est le plus petit ovin du monde.  Venez faire connaissance avec mon troupeau et apprenez-en plus sur cette race française conservatoire.
From sheep to sweater! Discover the unique qualities of natural sheep's wool and learn how to transform raw fleece into beautiful yarn and stunning finished projects.
De la toison au tricot ! Découvrez les qualités exceptionnelles de la laine de mouton et apprenez à transformer une toison brute en une belle laine pour en faire du tricot.
Come and meet my little flock of Ouessant sheep. Discover my tricks and techniques for working with wool. And finally, take a look at the many finished projets that I've made.
Venez faire connaissance avec mon troupeau, partager les petites astuces de la Bergère-Filandière, et découvrir les petites merveilles tricotées.
For more infomation about wool, sheep color genetics, and current research being done on Ouessant sheep.
Pour en savoir plus sur la laine, la génétique de la couleur, et la recherche actuelle sur le mouton d'Ouessant.
The entire contents of the SpinningShepherd.com © Copyright 2008-2021.
 Text and photographs may not be published, broadcast or redistributed
without the express permission of the author/owner.