La Grande Division du Troupeau

The first week of September has come and that means that it's time to divide the flock.
Essentially, the whole flock is together from the end of spring to the end of summer.  But it's important to remember that Ouessant sheep, like other primitive sheep, are seasonal breeders that normally come into season from the month of October to the end of February.
In order to avoid any unwanted lambs, you have to separate the ewes and rams around the end of August / beginning of September.
La première semaine de septembre arrive, ce qui annonce la grande division du troupeau.
Effectivement, l'ensemble du troupeau se réunit pour les beaux jours entre la fin du printemps et la fin de l'été. Pourtant, en tant qu'ovin primitif, le mouton d'Ouessant est un reproducteur saisonnier qui s'accouple normalement du mois d'octobre au mois de février.
Donc, pour éviter des accouplements non désirés il faut séparer les béliers des brebis vers la fin août ou début septembre.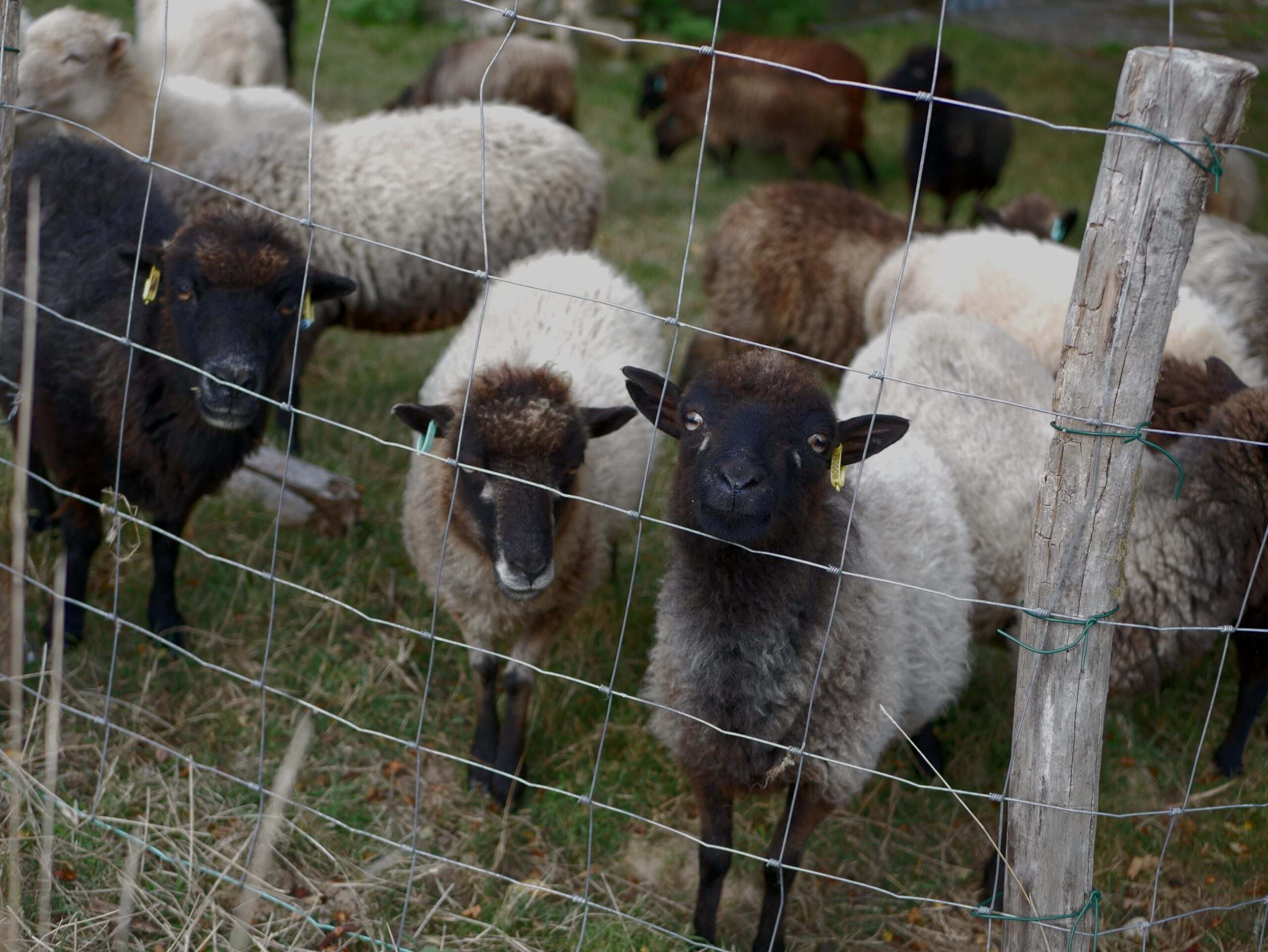 It's a lot of work for the Spinning Shepherd, but I've it's all done !
All of the ewes are together …
C'est un grand travail pour la Bergère Filandière, mais ça y est, c'est fait !
Toutes les brebis ensemble …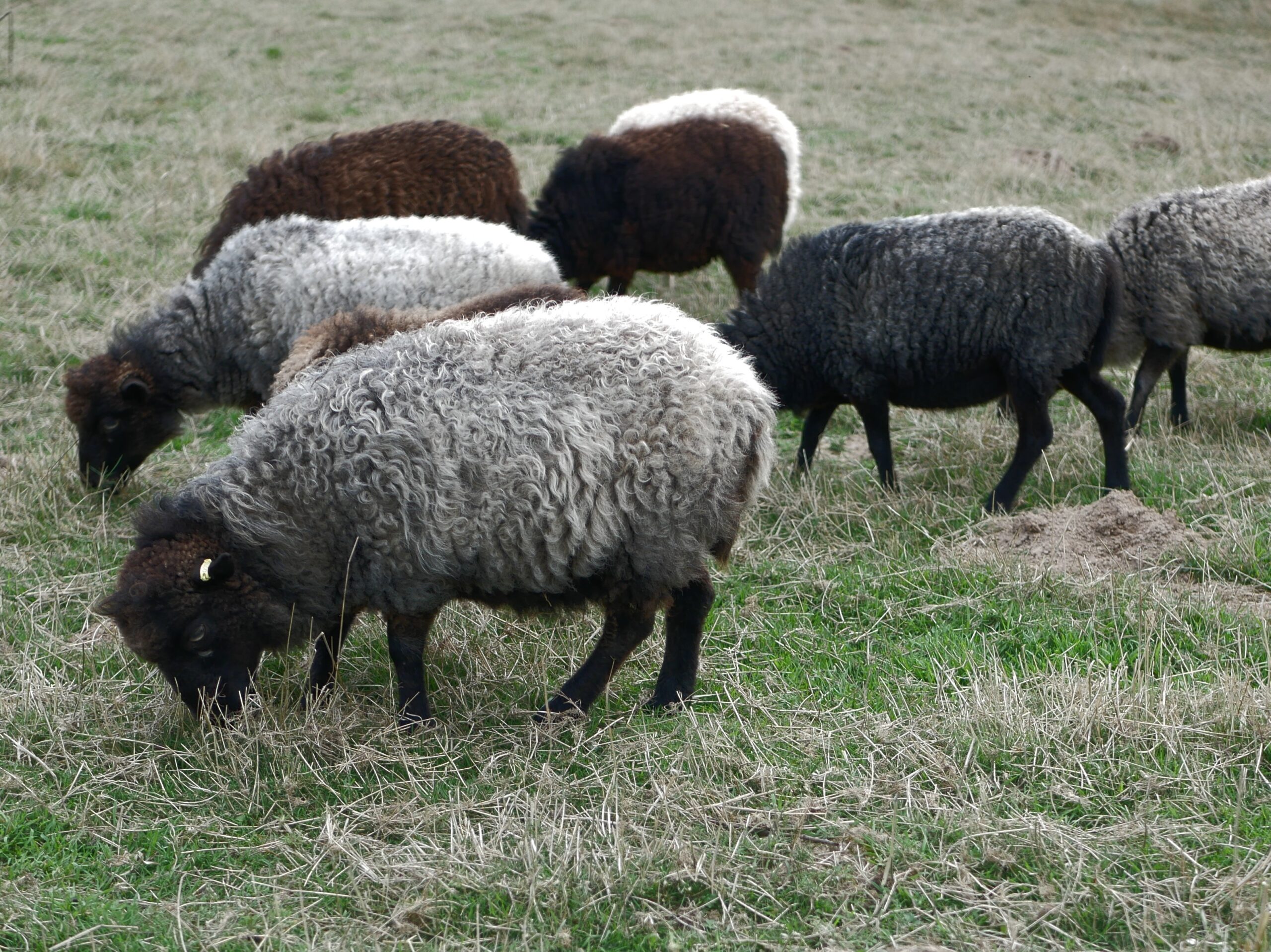 …and on their side, all of the rams are together.
… et de leurs côté, tous les béliers se sont réunis.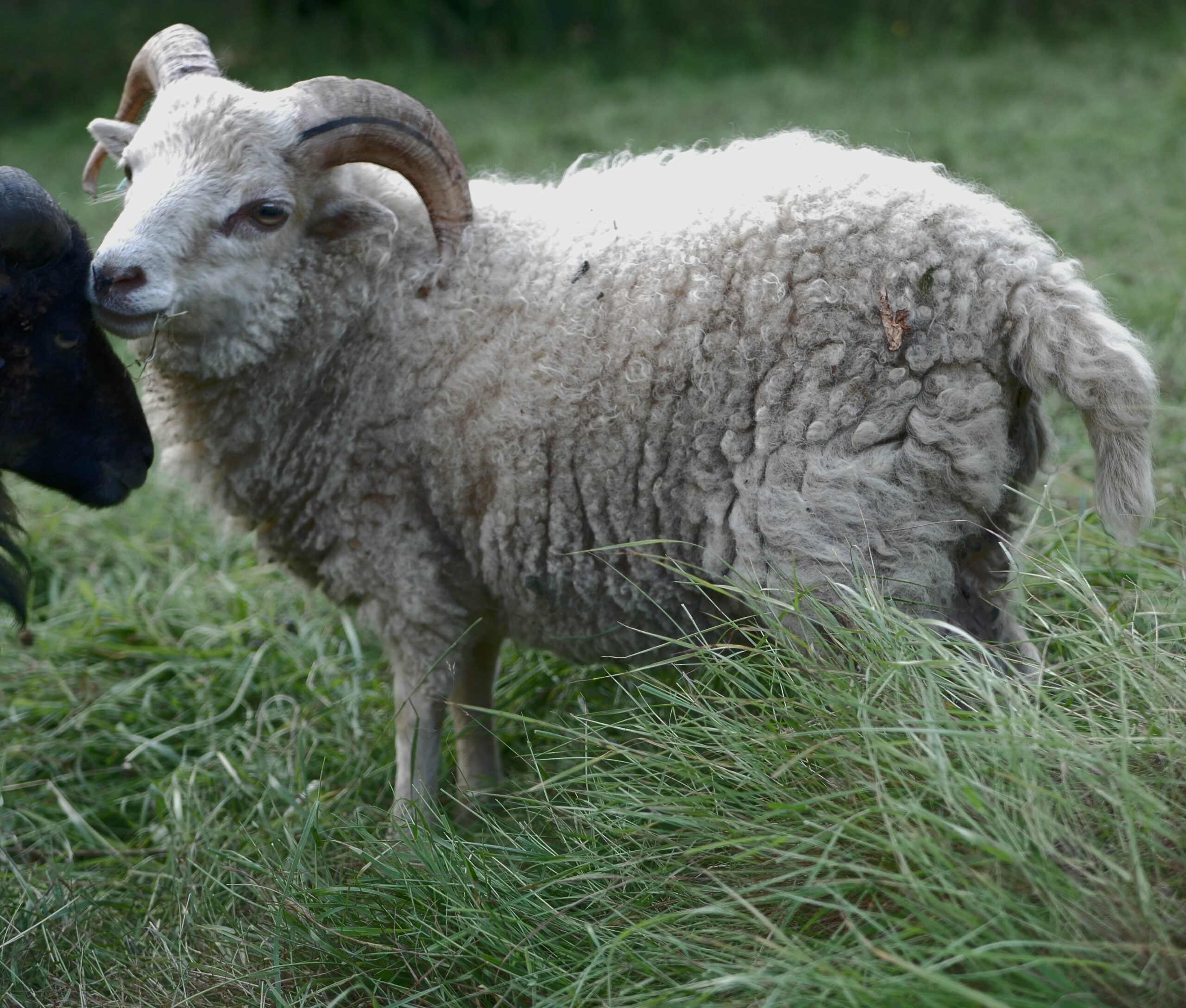 The entire contents of the SpinningShepherd.com © Copyright 2008-2021. 
Text and photographs may not be published, broadcast or redistributed
without the express permission of the author/owner.