De la Toison au Tricot n° 196 : un beau mariage 

After spinning the skein of blue-green yarn, I decided to create a couple of matching skeins.
Après avoir filé l'écheveau bleu-vert, j'ai décidé de créer quelques écheveaux assortis.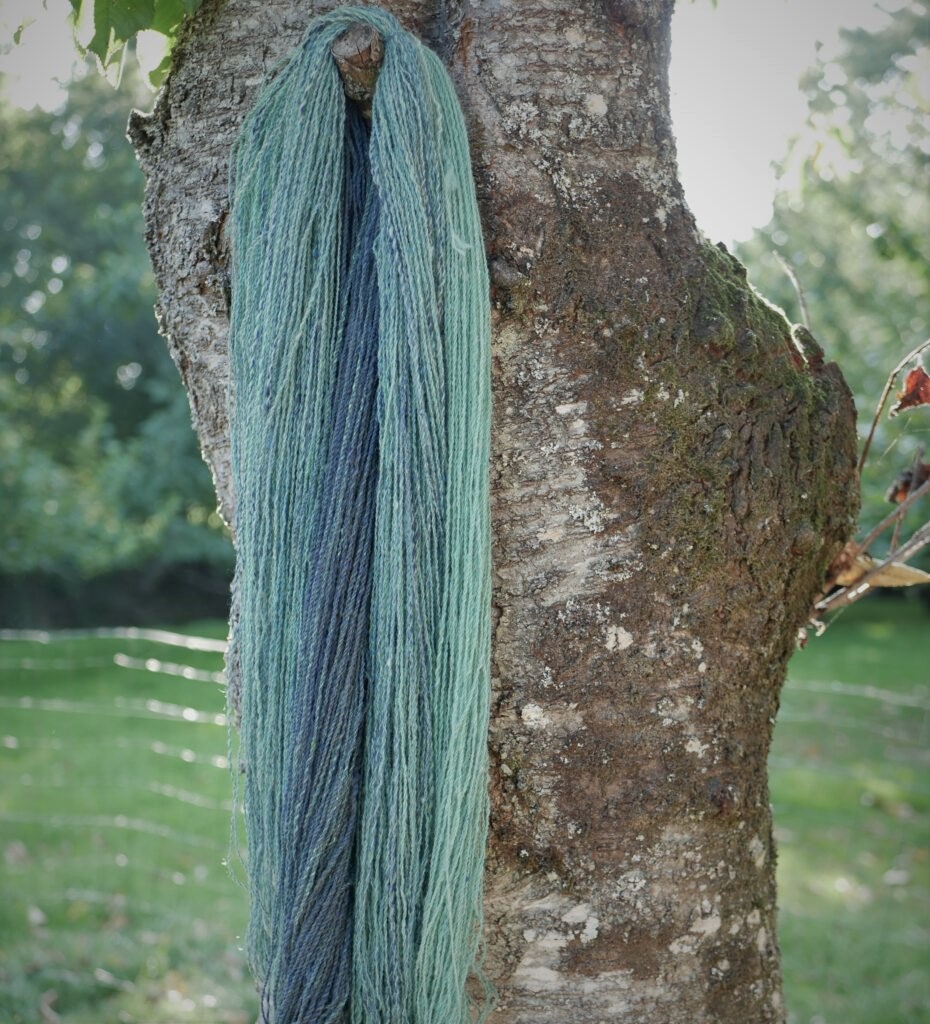 First, I made a blend of Ouessant wool that was dyed blue, a bit of blue-green alpace, and a small amount of navy blue viscose.
Next, I spun a small skein from a mix of blue-green alpaca and mohair.
D'abord, j'ai fait un mélange avec de la laine Ouessant teinte bleue, un peu d'alpaga bleu-vert, et un peu de viscose bleu marine.
Ensuite, j'ai filé un petit écheveau à partir d'un mélange d'alpaga teint bleu-vert et de mohair.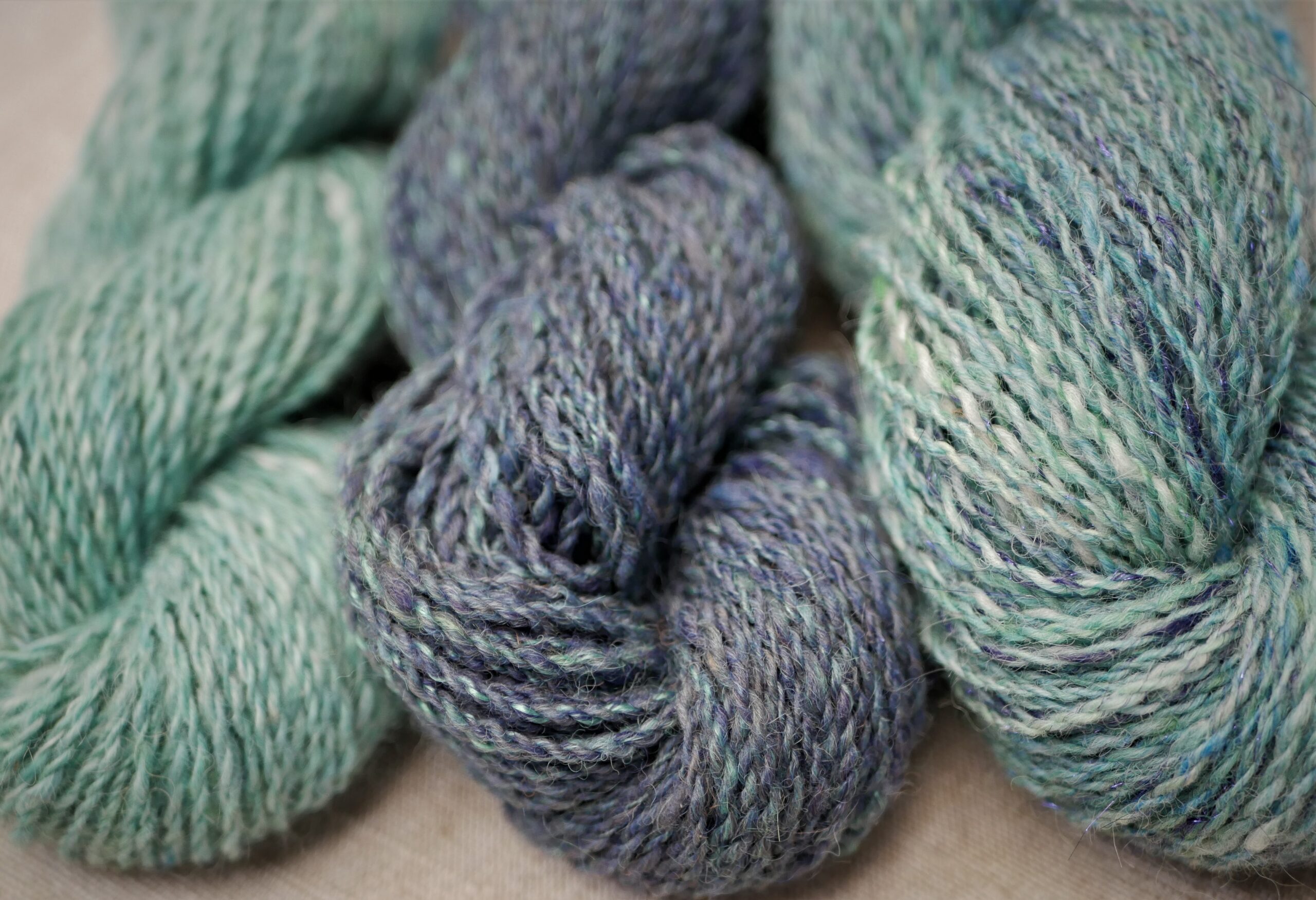 It's a beautiful combination of fiber and color.
C'est un beau mariage de fibres et de teintes.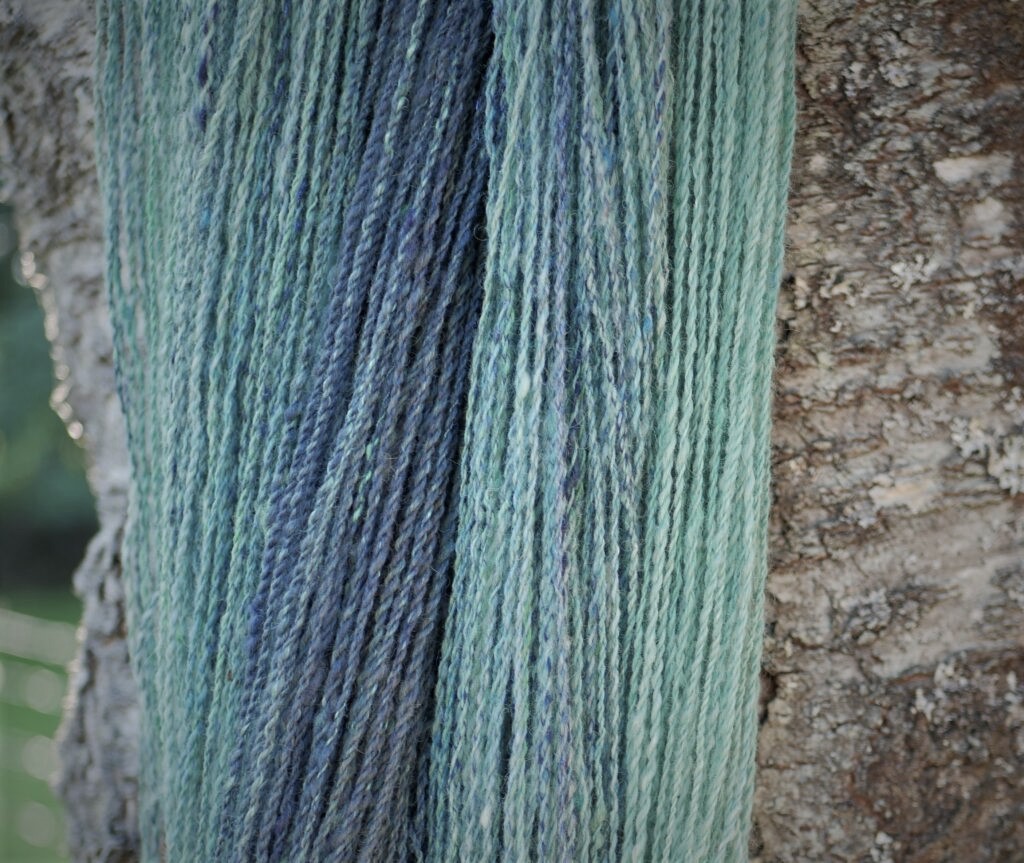 The entire contents of the SpinningShepherd.com © Copyright 2008-2021. 
Text and photographs may not be published, broadcast or redistributed
without the express permission of the author/owner.