De la Toison au Tricot n° 190 : Que le retordage commence !

16 bobbins of spun wool are waiting for me.
J'ai 16 bobines de laine filée qui m'attendent.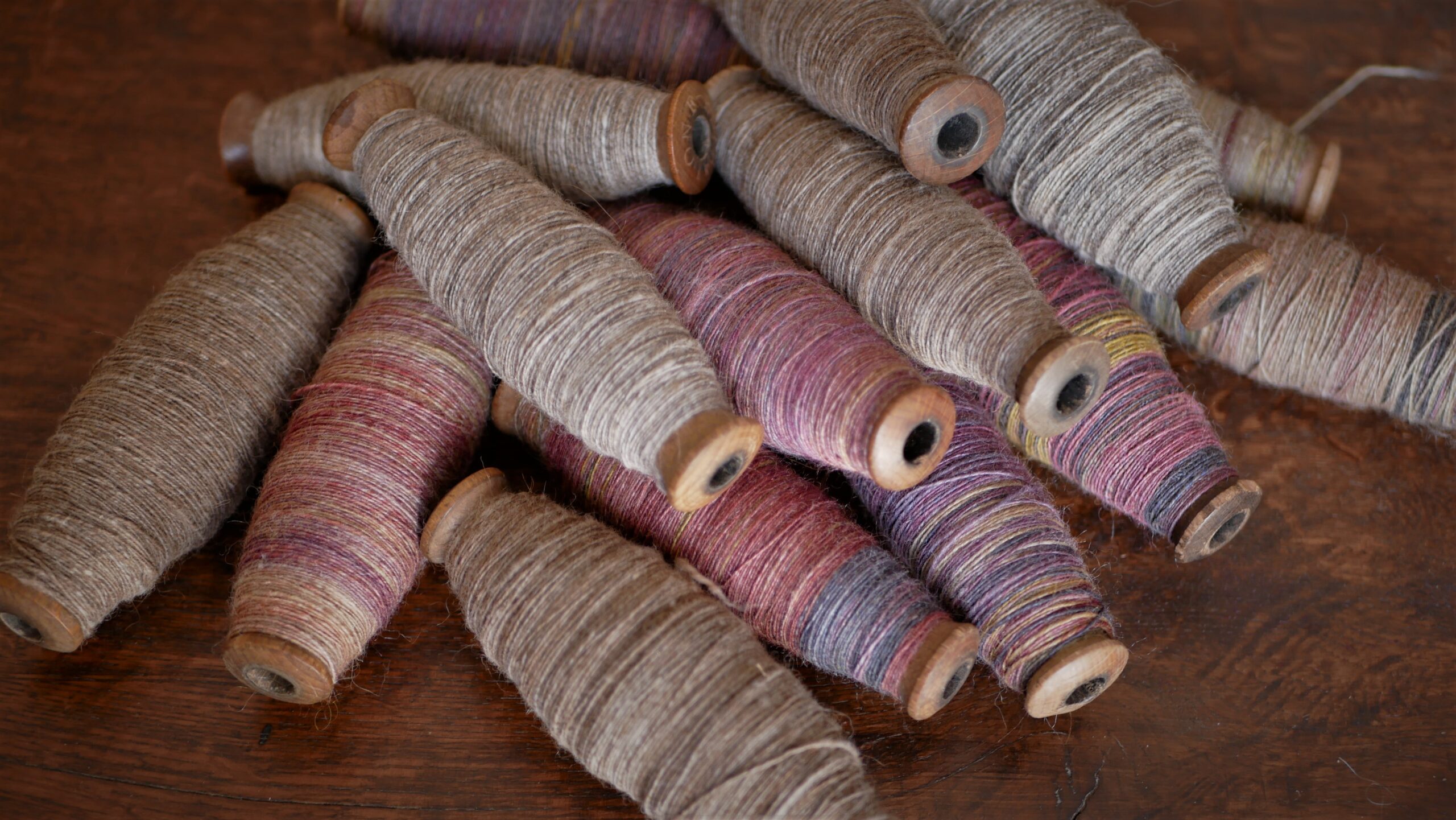 I want  to use them to create a cabled yarn.
In other words a four-ply yarn.  But it's not four yarns plied together.  Rather, it's two 2-ply yarns that are then plied together.
It's a fair amount of work and lots of plying, but I think the end result is worth the effort.
J'ai envie d'en faire un fil câblé.
C'est à dire un fil à quatre brins. Mais il ne s'agit pas de quatre brins retordus ensemble. C'est plutôt 2 fils à 2 brins retordus ensemble.
C'est pas mal de travail, beaucoup de retordage, mais je trouve que le résultat en vaut le peine.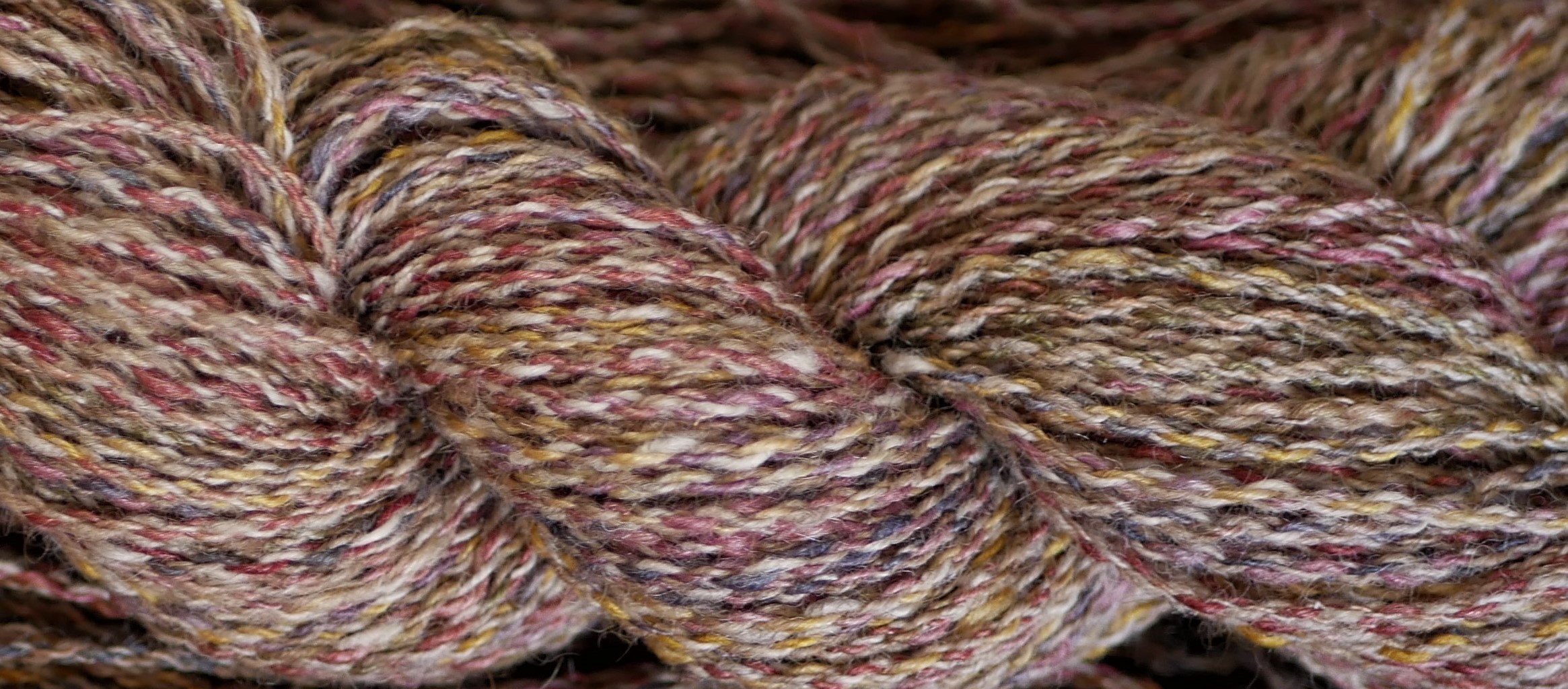 So far I've plied half of my bobbins : 250 grams of yarn / 300 meters .
At this point I'm quite happy with how it's turning out.
What do you think ?
Jusqu'à présent, je n'en ai retordu que la moitié : 300 mètres de fil pour 250g de laine.
Je trouve qu'elle est plutôt jolie.
Qu'est-ce que vous en pensez ?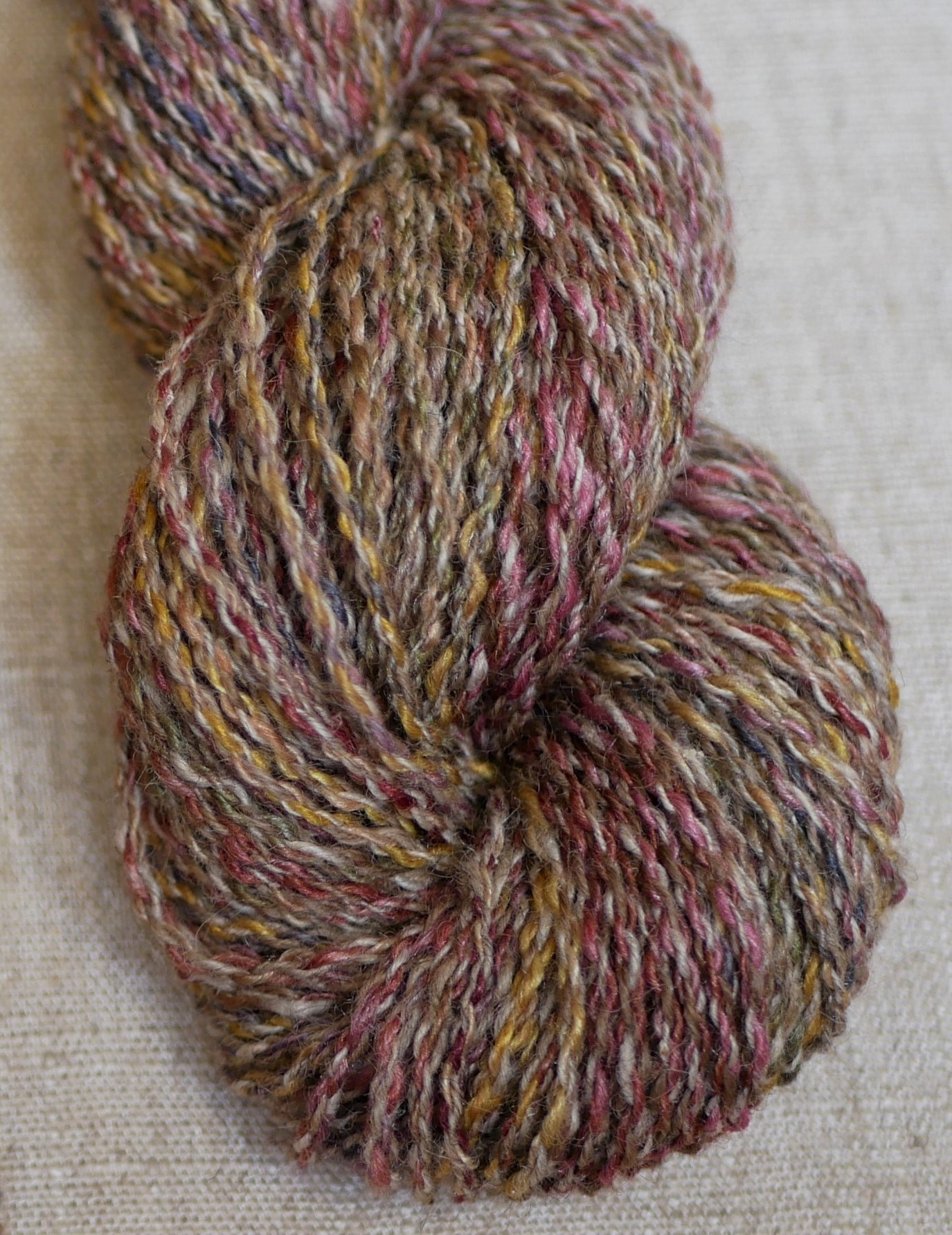 The entire contents of the SpinningShepherd.com © Copyright 2008-2021. 
Text and photographs may not be published, broadcast or redistributed
without the express permission of the author/owner.