… two lambs born this week.
First, Presely, a little white lamb displaying lots of tan, born just this morning.
He is out of Penelope and Morgan. He is 50% St. Symphorien and 25% Vaillant.
… deux nouveaux nés de la semaine.
D'abord, Presely, petit agneau blanc bien bronzé, né ce matin même.
Il est issu de Penelope et de Morgan. Il est 50% St. Symphorien et 25% Vaillant.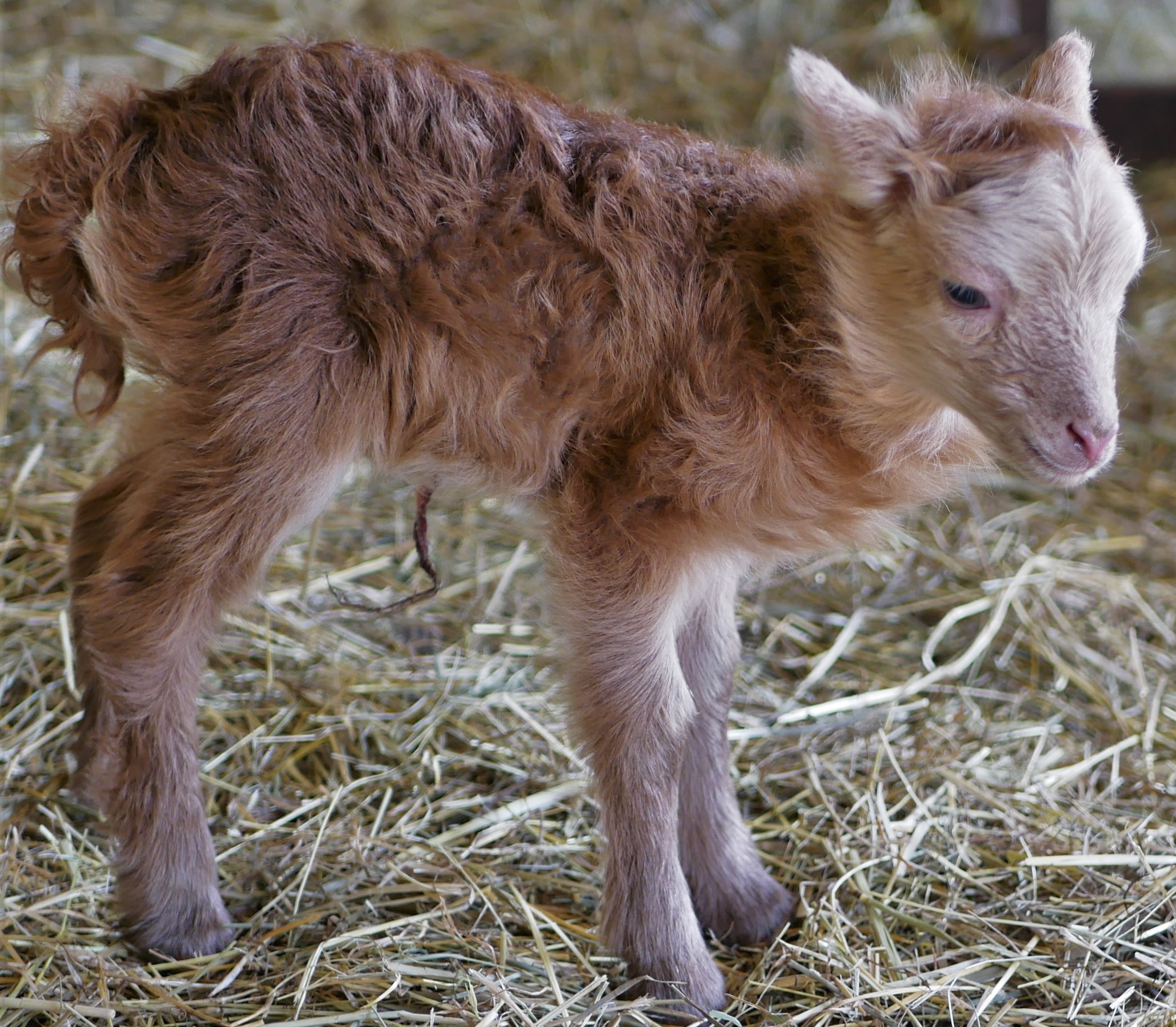 Then, there's little Bailey, born 5 days ago.
This little black lamb is out of Dottie and Briscoe.  He is 90% St. Symphorien.
Ensuite, le petit Bailey, né il y a 5 jours.
Ce petit agneau noir est issu de Dottie et de Briscoe. Il est 90% St. Symphorien.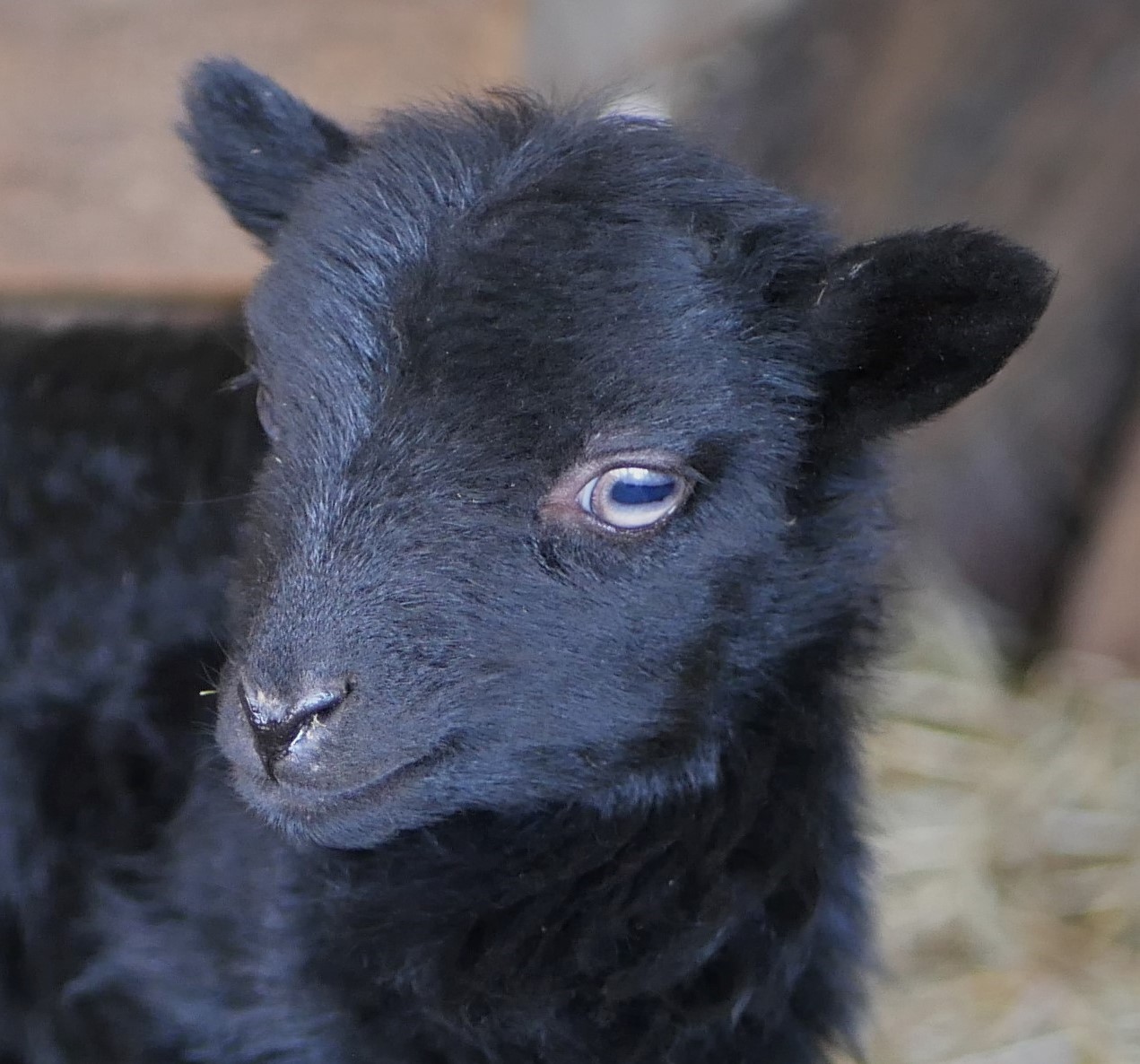 After the birth of 3 little ram lambs, I'm eagerly awaiting the arrival of some little ewe lambs !
Après la naissance de trois petits béliers, j'attends avec impatience l'arrivée de petites brebis !
The entire contents of the SpinningShepherd.com © Copyright 2008-2021. 
Text and photographs may not be published, broadcast or redistributed
without the express permission of the author/owner.