De la Toison au Tricot n° 188 : Filage de la Semaine !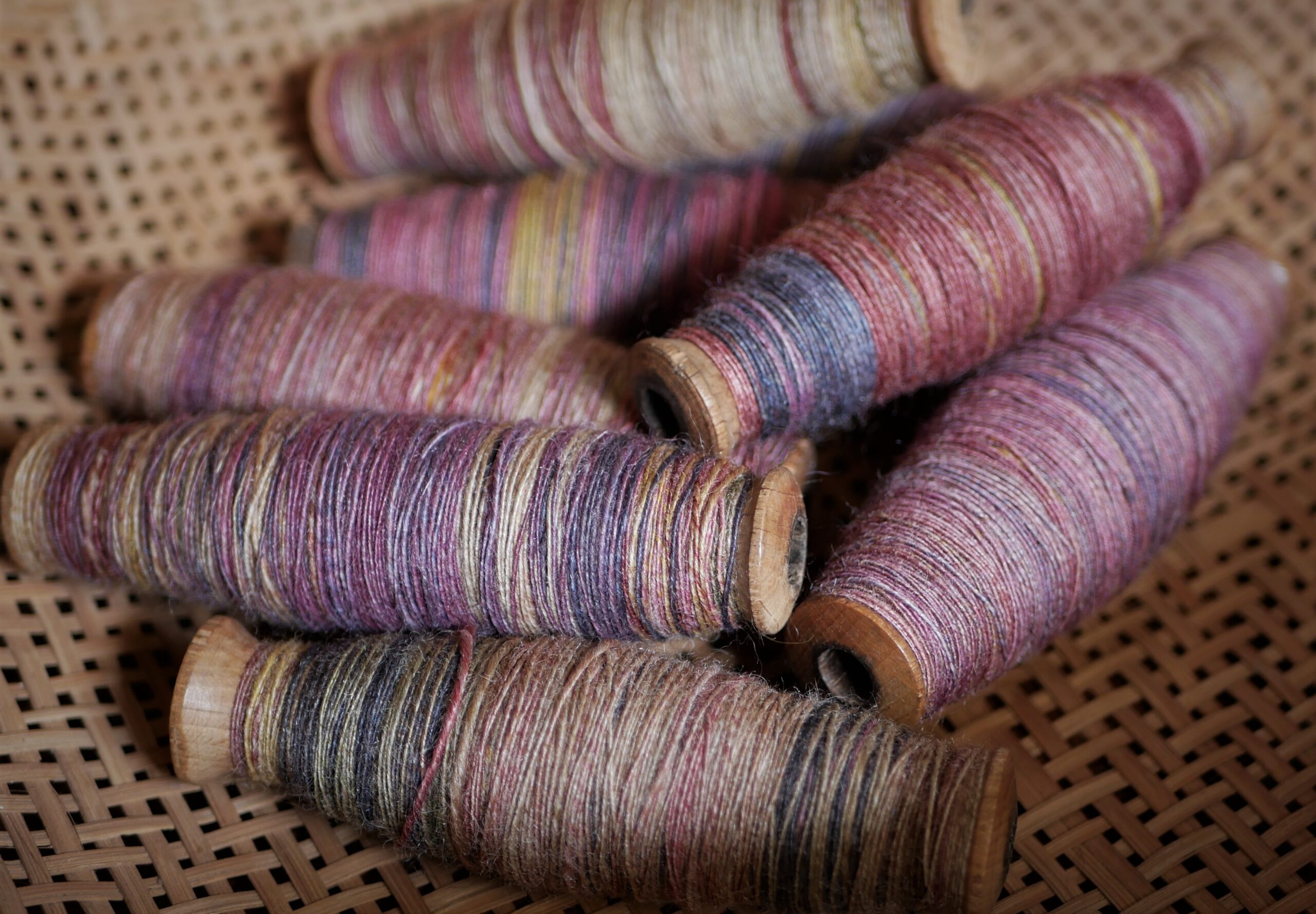 It must be said that it's an absolute delight to spin this beautiful blend of fibers.
However, I only have 260 grams and I would like to use it for a slightly larger project, like a vest. So I'm planning on plying it with a different single in order to end up with more yarn for my project.
Il faut dire que c'est un vrai régal de filer ce beau mélange de fibres.
Pourtant, je n'ai que 260 grammes de ce fil et j'aimerais bien en faire un projet assez important, comme un gilet. Donc, je compte le retordre avec un autre fil pour finir avec plus de laine.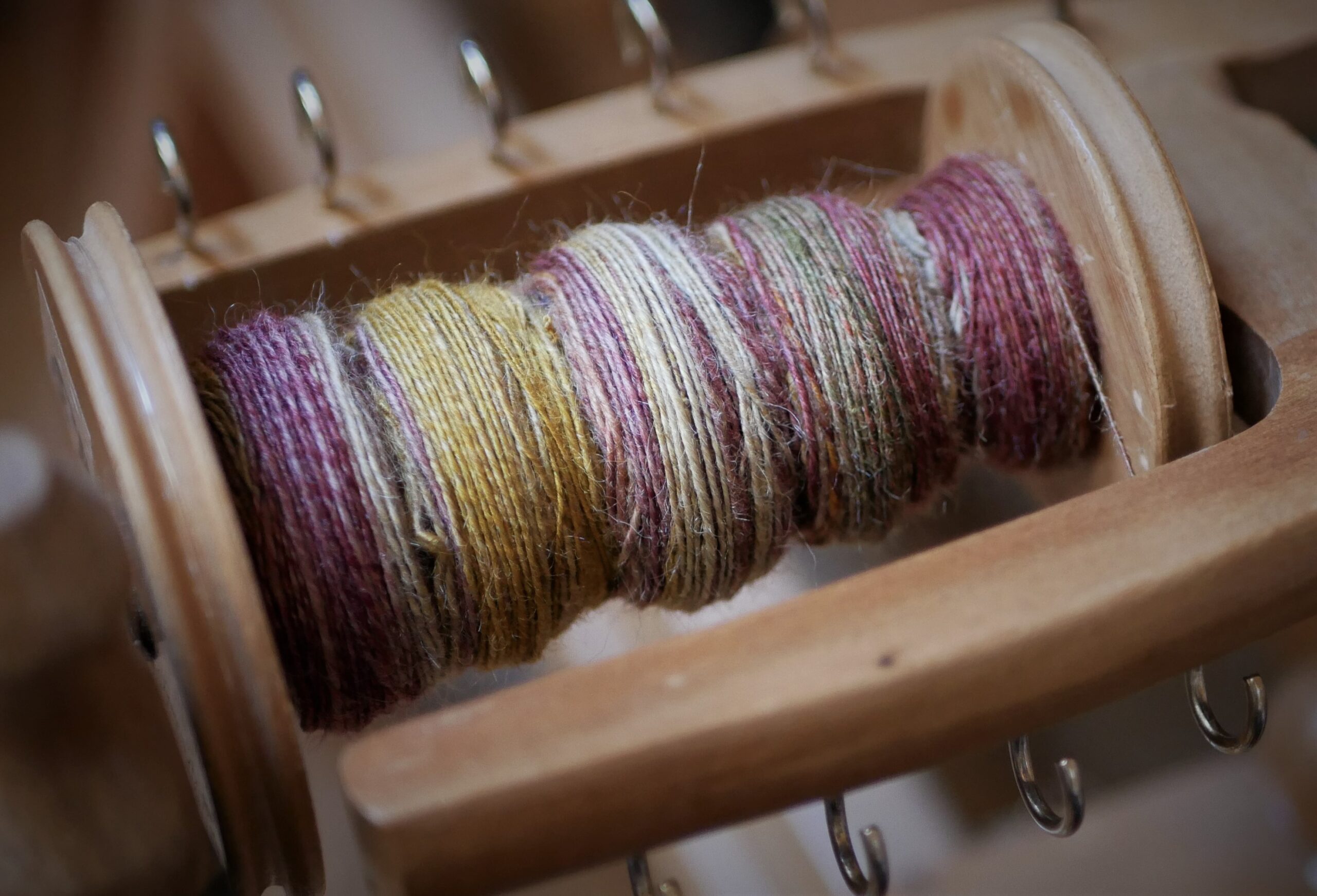 Insofar as this yarn is spun very fine, I'm thinking about creating a cabled yarn. I'll use 2 plies of this blend and 2 plies of grey Ouessant wool.
Dans le mesure où ce fil est très fin, je pense vouloir faire un fil « câblé ». Je vais utiliser 2 brins de ce mélange et 2 brins de laine Ouessant grise.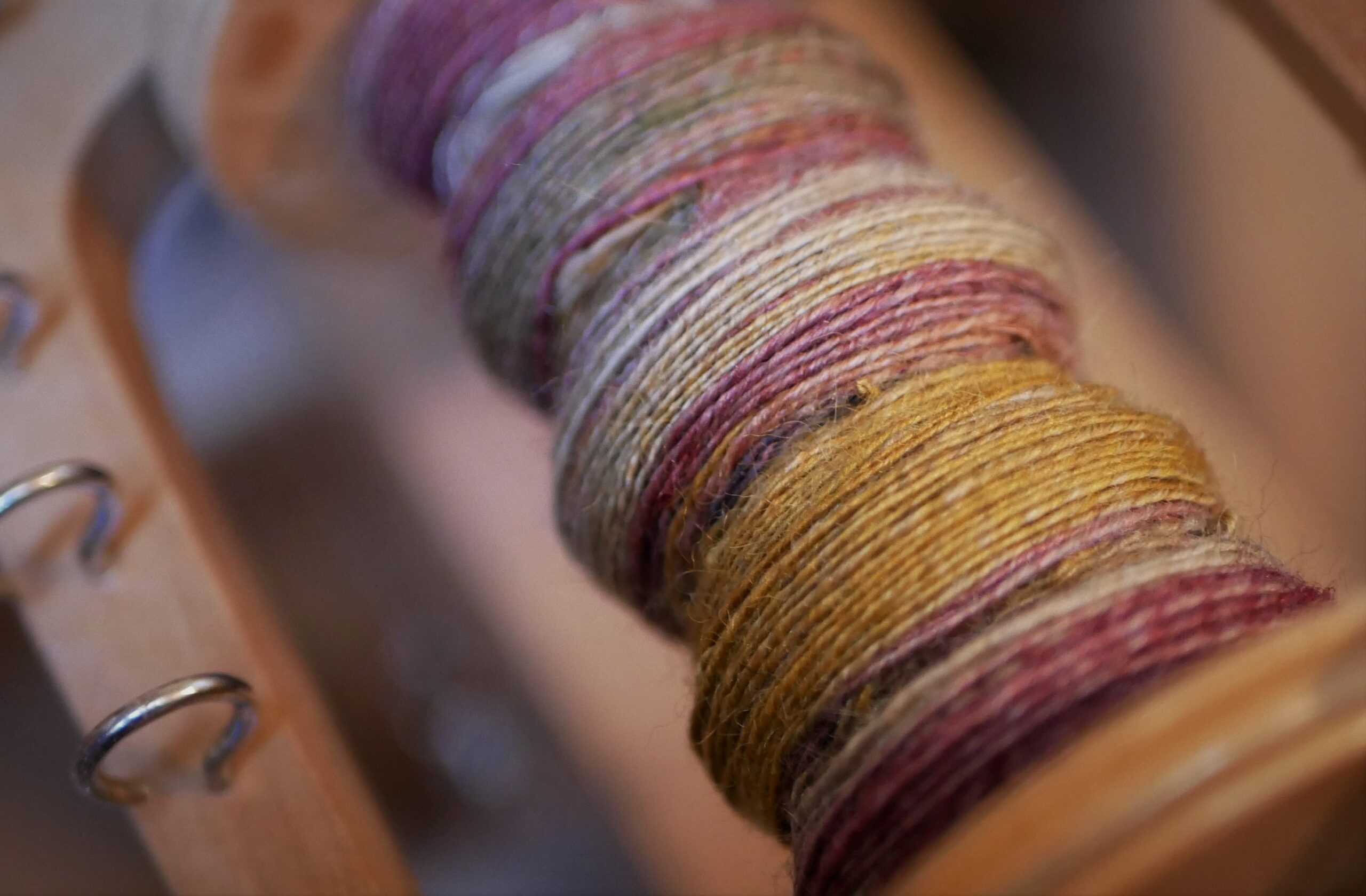 Now, all I have to do is spin the grey Ouessant wool.
… to be continued …
Maintenant, il me faut filer la laine Ouessant grise !
… à suivre …
The entire contents of the SpinningShepherd.com © Copyright 2008-2021. 
Text and photographs may not be published, broadcast or redistributed
without the express permission of the author/owner.