De la Toison au Tricot n° 184 : À mi-chemin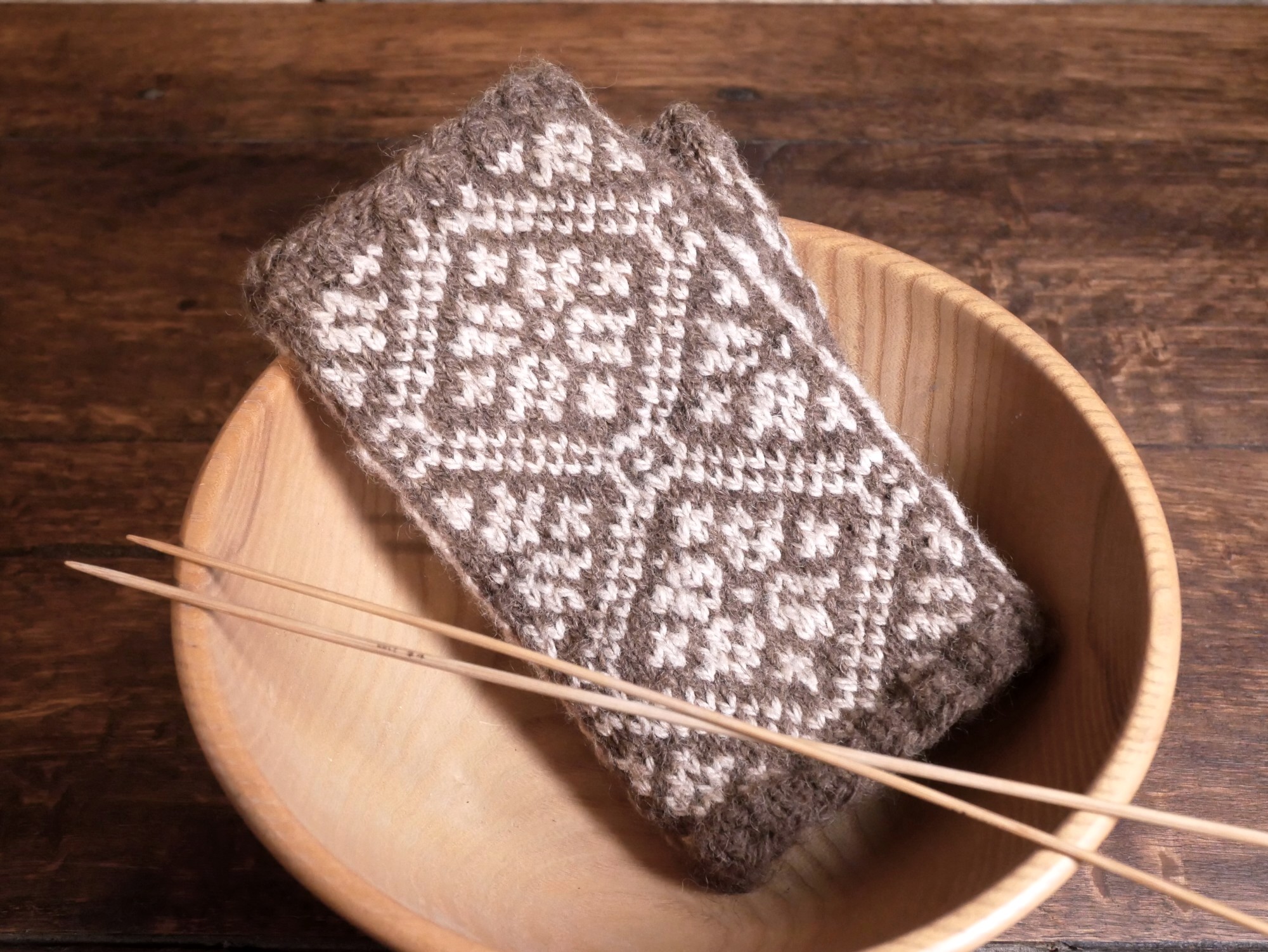 I finished one of the « Kerstin » mitts.
This is such a pretty pattern and it knits up quickly.
The pattern calls for a total of 3 design repeats, but I found this to be a bit long.
I wanted a shorter mitten so I started the mitten pattern on row 29 instead of row 5.
Now I just have to finish the second mitt.
… to be continued …
Je viens de finir une des moufles « Kerstin ».
C'est vraiment un très joli modèle qui se tricote assez vite.
Le modèle prévoit trois répétitions du motif, mais j'ai trouvé que ça fait un peu long.
Je voulais une moufle plus courte. Donc, j'ai commencé le motif au 29ème rang au lieu du 5ème rang.
Maintenant, il ne faut que finir la deuxième moufle.
… à suivre …
The entire contents of the SpinningShepherd.com © Copyright 2008-2020. 
Text and photographs may not be published, broadcast or redistributed
without the express permission of the author/owner.