De la Toison au Tricot n° 182 : Un chapeau feutré et chaud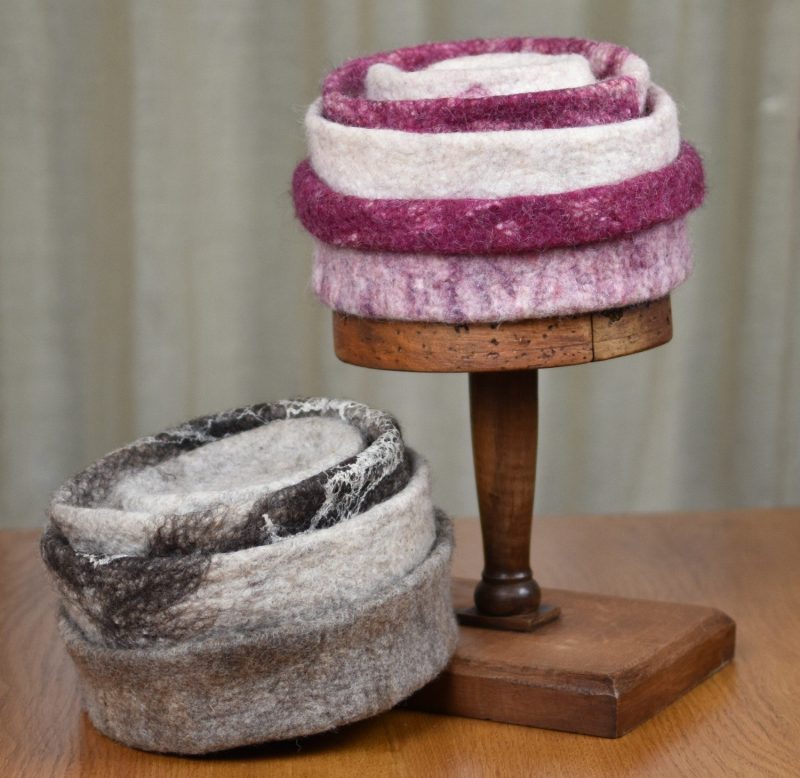 What could be better than a warm felted hat for a cold winter day ?
… maybe two warm felted hats !
I have to admit that I'm a bit of a neophyte when it comes to felting.
But I'm quickly becoming an enthusiast.
Quoi de mieux qu'un chapeau feutré et chaud pour un jour d'hiver bien froid ?
… peut-être deux chapeaux feutrés et chauds.
Il faut admettre que je suis plutôt néophyte en feutrage.
Mais je deviens vite enthousiaste !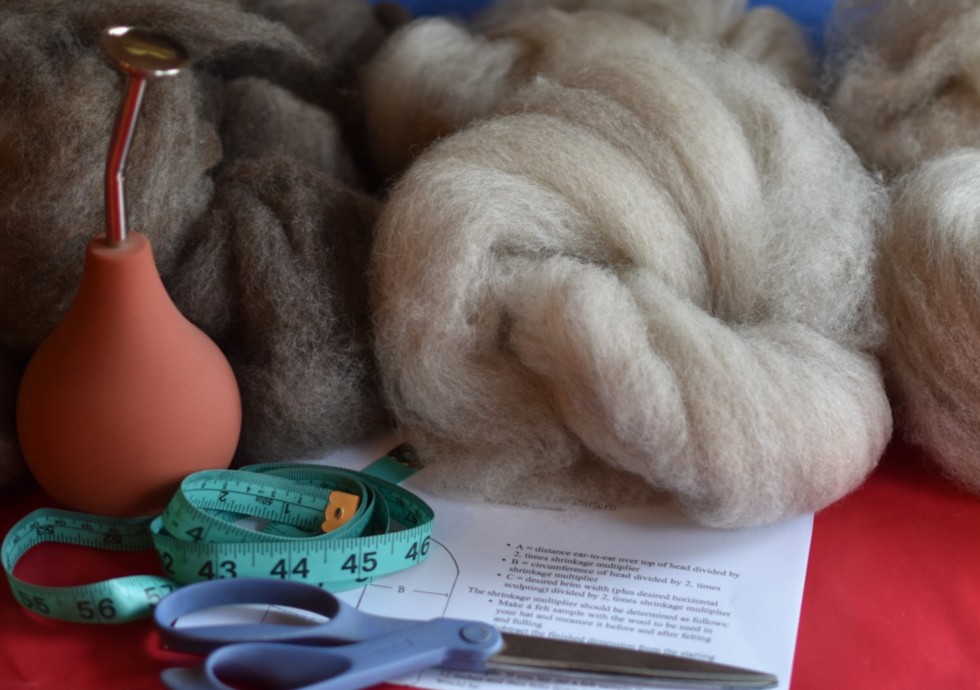 Unlike spinning, felting requires no specialized equipment.
More likely than not, you probably have everything you need to create beautiful felted projects.
À la différence du filage, le feutrage de la laine n'exige pas de matériel spécialisé.
Il est bien possible que vous ayez chez vous tout ce qu'il faut pour créer de beaux projets feutrés.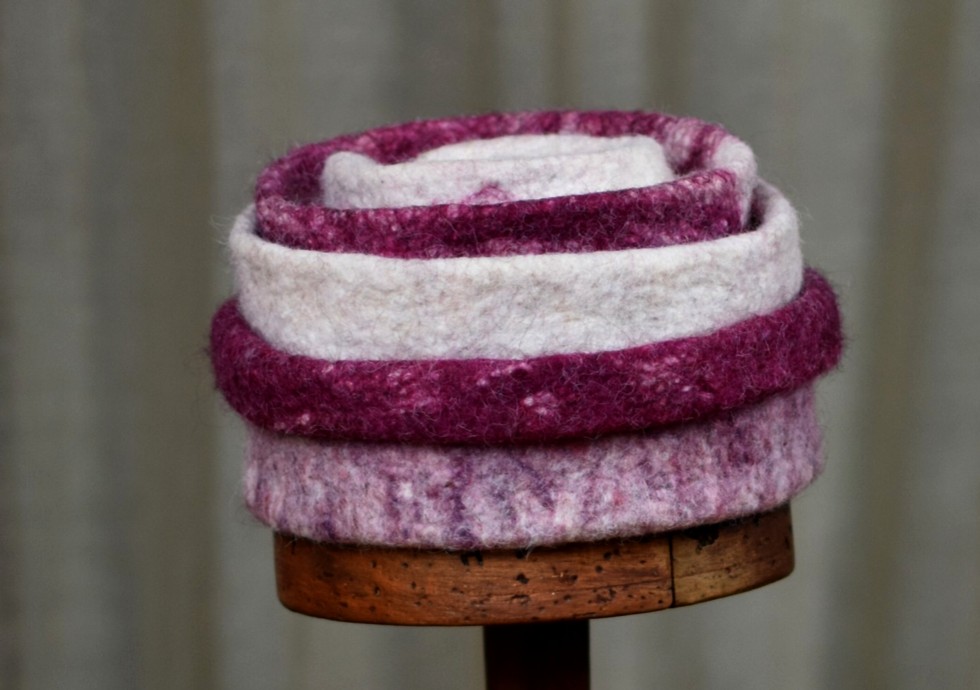 I'm rather proud of this pink hat.
Not only did it turn out to be quite beautiful and it's a project that incorporates a fair amount of combing waste.
Je suis plutôt fière de ce chapeau rose.
Il est non seulement très beau, mais une certaine quantité de déchets de peignage a été incorporé dans ce petit projet.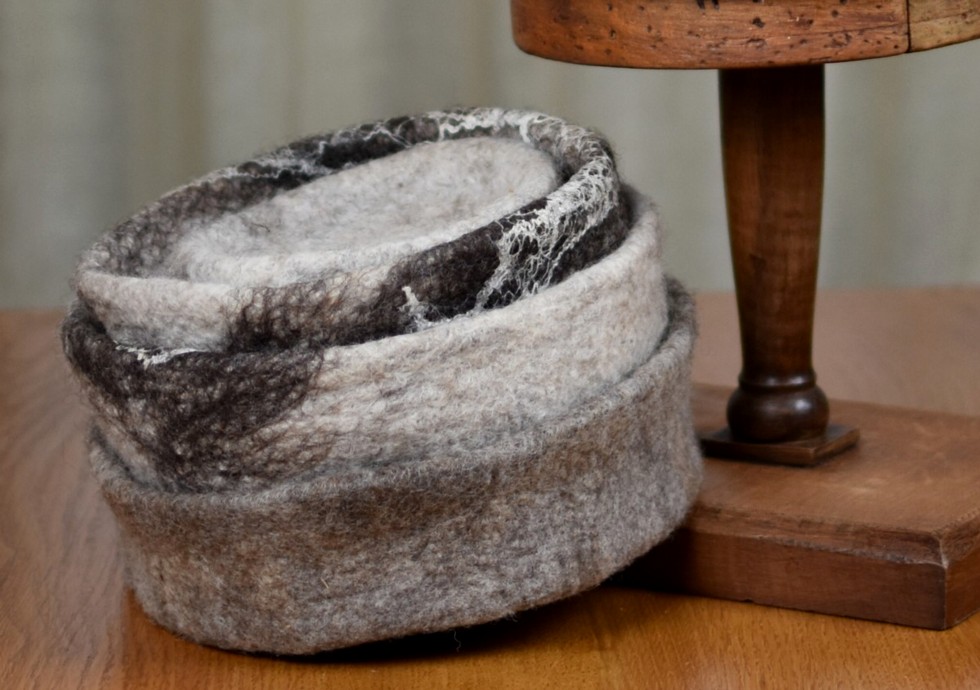 But then again, I also really love this brown/grey hat.
It's made with naturally colored wool.
Ceci dit, j'aime également ce petit chapeau brun/gris.
Il a été fait à partir de laine de couleur naturelle.
The entire contents of the SpinningShepherd.com  © Copyright 2008-2020. 
Text and photographs may not be published, broadcast or redistributed
without the express permission of the author/owner.