De la Toison au Tricot n° 162 : Feutrer de la laine pour les petits oiseaux !

The sun is out.
Daffodils are in bloom.
Little birds are singing.
Yes, Spring is here !
As for the Spinning Shepherd, she is thinking about the beautiful little wrens.
So why not make them a small nest box out of Ouessant wool ?
Le soleil commence à se lever dans le ciel.
Les jonquilles sont en fleur.
Et les petits oiseaux chantent.
Oui, le printemps arrive !
Quant à la Bergère-Filandière, elle pense aux jolis petits troglodytes.
Alors, pour quoi pas leur fabriquer un petit nichoir en laine Ouessant ?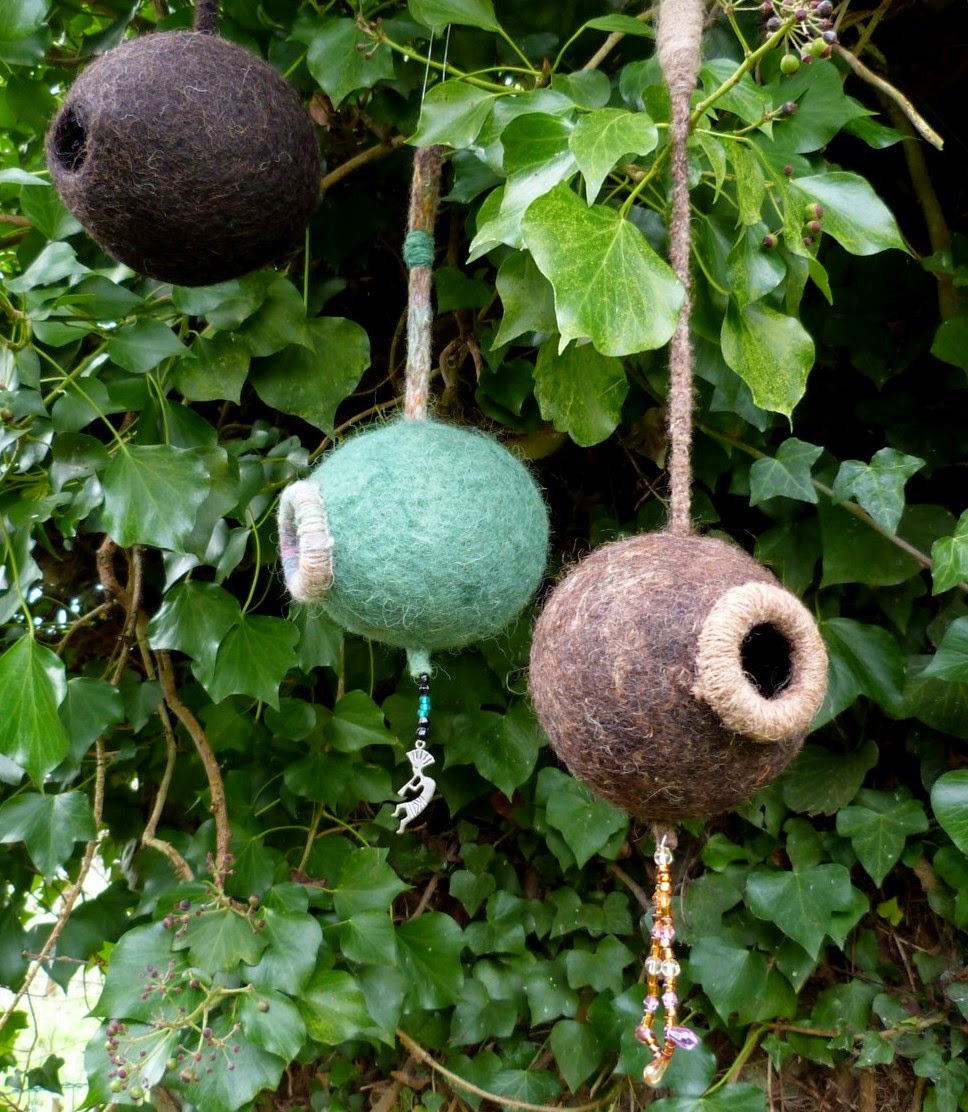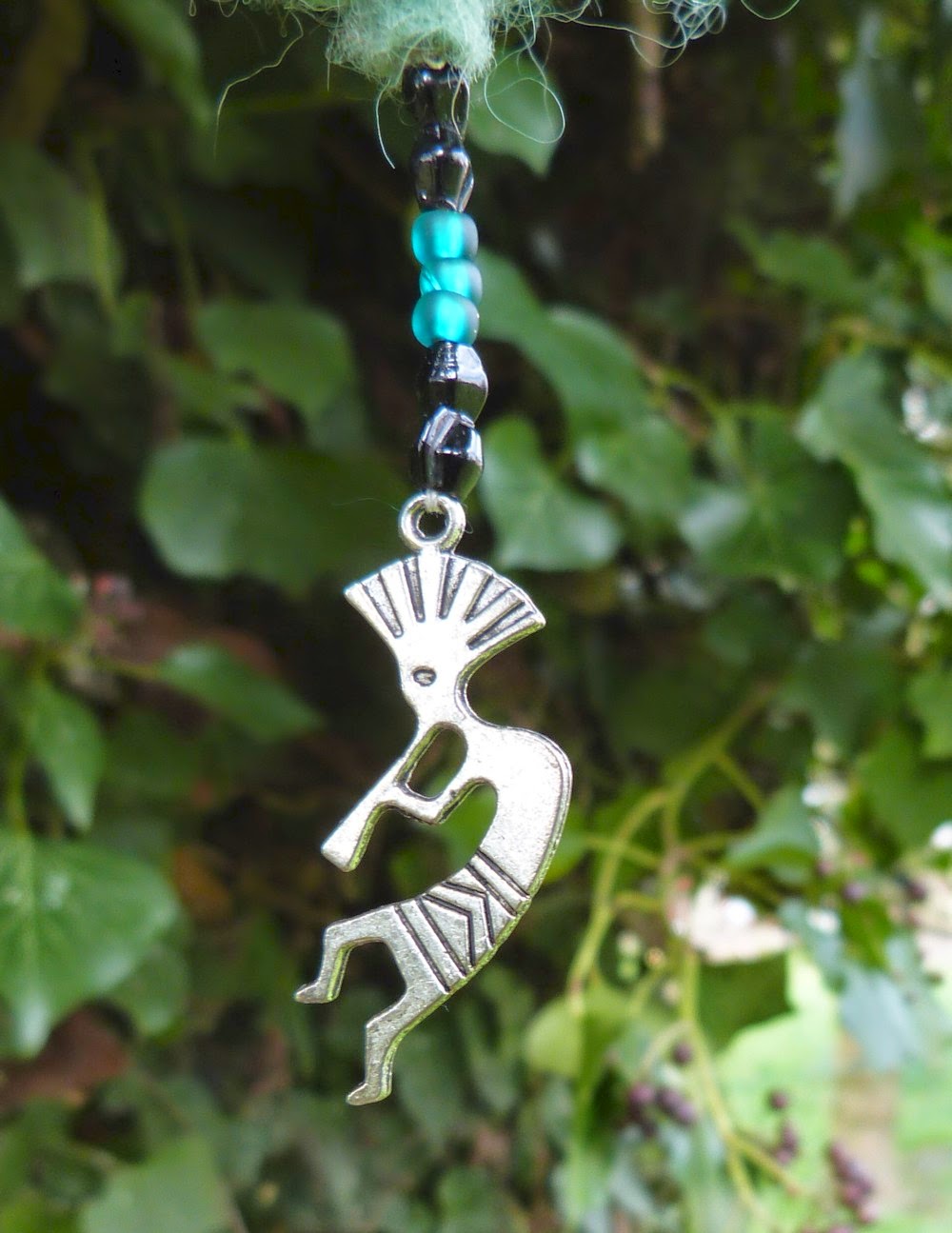 ..l'autre avec quelques perles.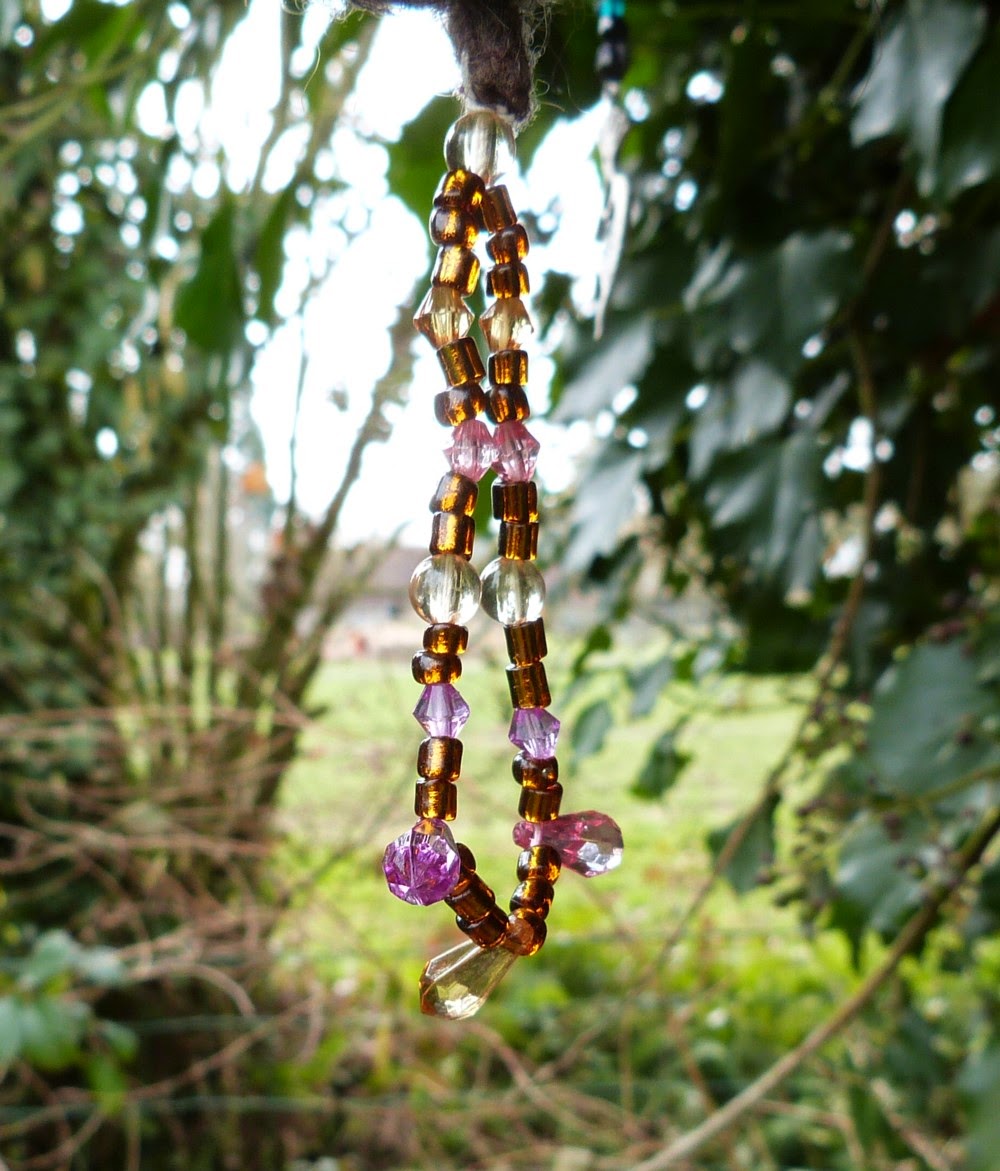 But felting isn't just for the birds !
This week I also knit a beret in Ouessant wool for my sister.
Mais le feutrage de la laine n'est pas seulement pour les oiseaux !
Cette semaine j'ai aussi tricoté un béret en laine Ouessant pour ma sœur.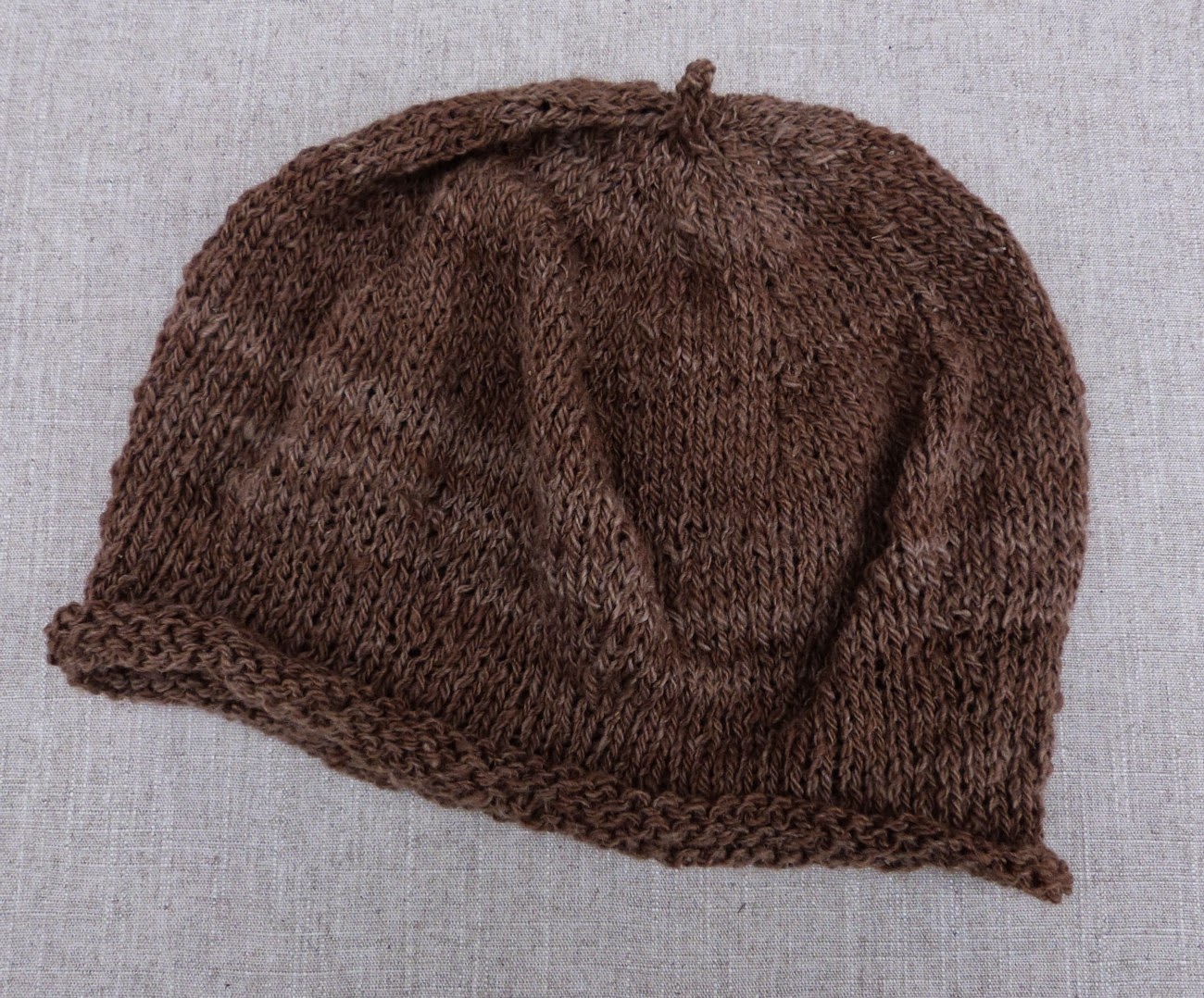 Then, once through the washing machine, a felted beret !
Ensuite, pour le feutrer, un petit passage dans la machine à laver !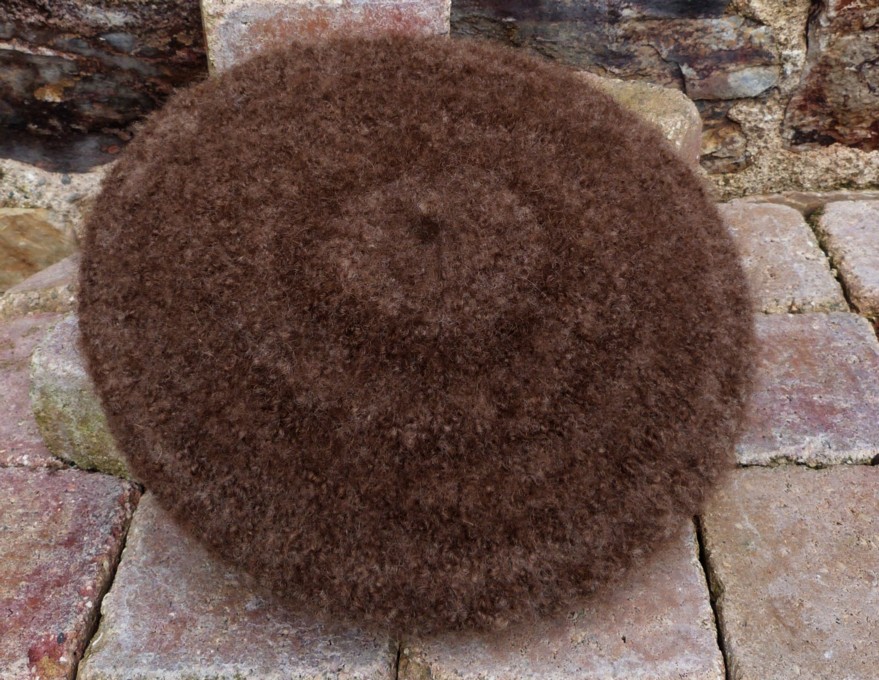 The entire contents of the SpinningShepherd.com © Copyright 2008-2019. 
Text and photographs may not be published, broadcast or redistributed
without the express permission of the author/owner.