Prêt pour tricoter des moufles !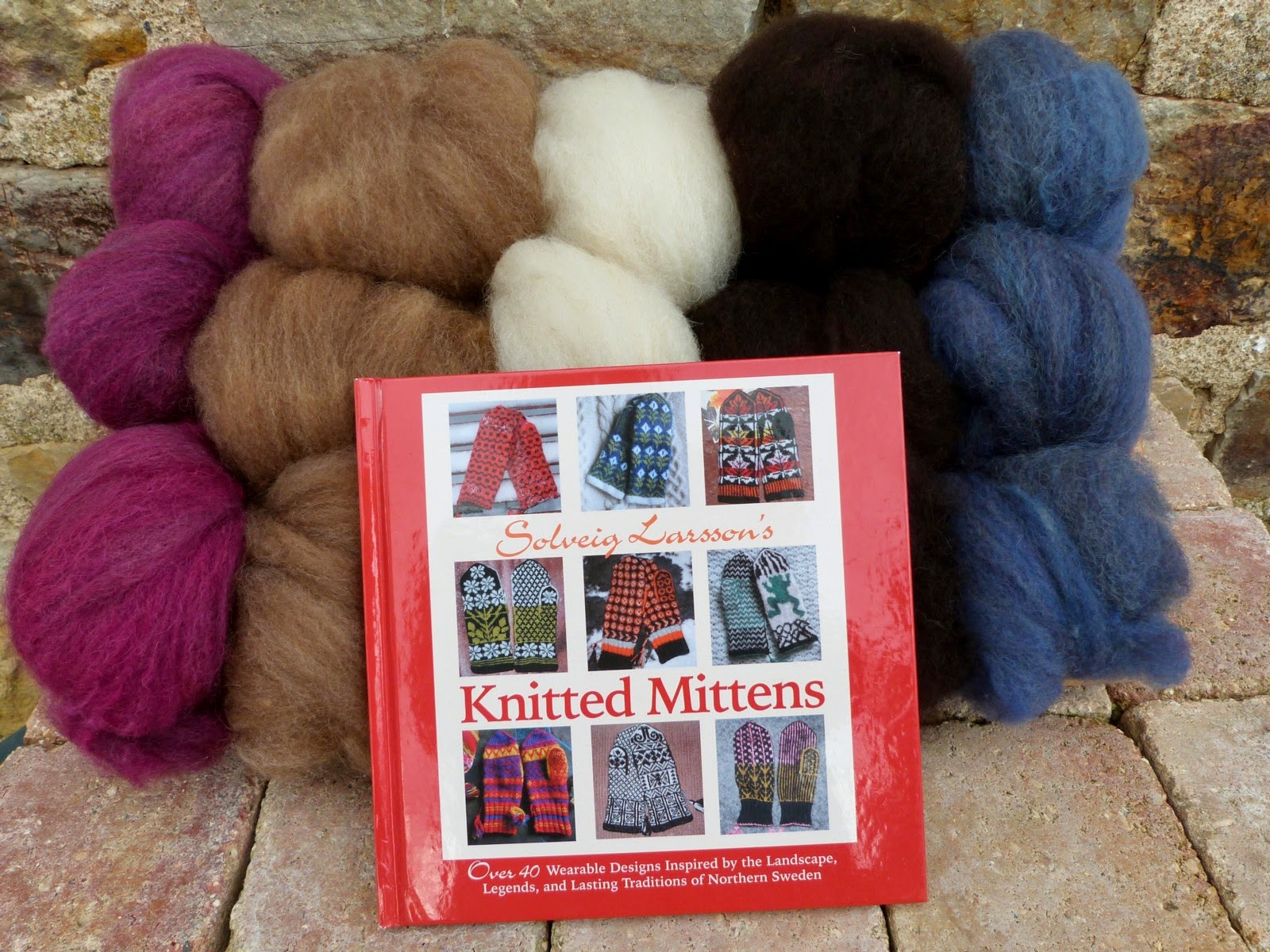 What a beautiful little book. I'm going to start with the pattern « Anna Teresia ».
But before casting on, I need to prepare some wool for spinning.
I've already combed some Ouessant fleece. Now I just need to pick out my colors !
I have naturally colored Ouessant wool in white, brown, and black.
I also have some blue and burgandy dyed wool,
both of which are over-dyed grey Ouessant wool.
C'est un véritable petit bijou ! Je vais commencer par le modèle « Anna Teresia ».
Pourtant, avant de monter les mailles, il me faut travailler la laine.
J'ai déjà peigné de la laine Ouessant. Il me reste à choisir mes couleurs !
J'ai de la laine Ouessant blanche, brune, et noire (couleurs naturelles),
ainsi que de la laine bleue et bordeaux.
Ces deux dernières ont été teintes à partir de la laine Ouessant grise.
The entire contents of the SpinningShepherd.com © Copyright 2008-2019. 
Text and photographs may not be published, broadcast or redistributed
without the express permission of the author/owner.