De la Toison au Tricot n° 163 : Un autre écheveau de laine Ouessant !

I just love spinning beautiful Ouessant wool.
This skein of 2-ply weighs 114 grams (4 oz.) and measures 406 meters.
Perfect yarn for a lace shawl.
C'est toujours une grande joie de filer de la belle laine Ouessant.
Cet écheveau de fil à 2 brins mesure 406 mètres et pèse 114 grammes.
Un fil tout fait pour un châle en dentelle.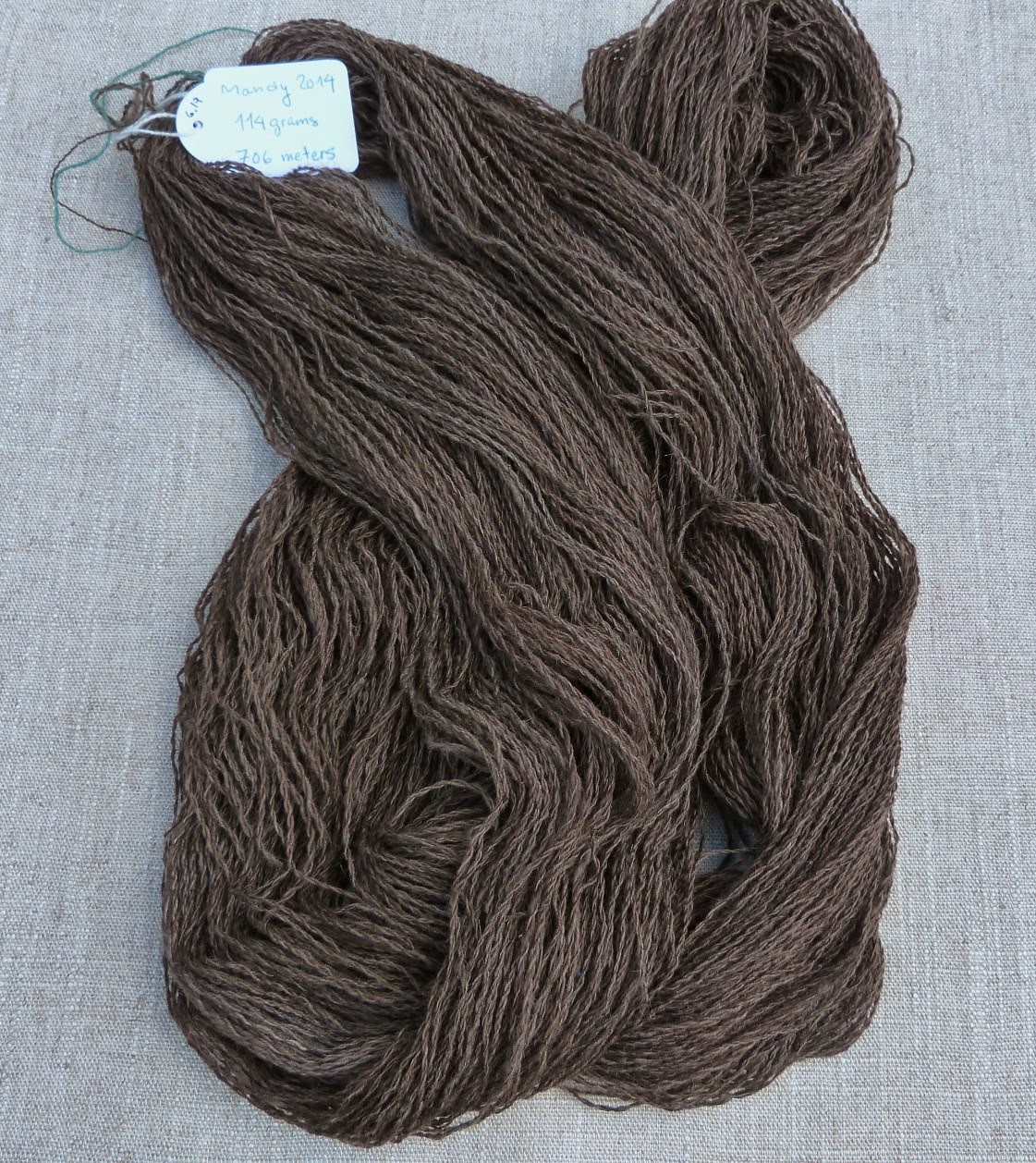 Here is the lovely little Mandy with her mother. Mandy was born completely black, which is typical of this particular fleece color. However, over a period of a few weeks to a few months, the fleece gradually fades from black to gray.
La-voilà, la jolie petite Mandy avec sa mère. Comme les autres moutons d'Ouessant de cette coloration, Mandy est née toute noire. Pourtant, au fils des semaines, voir de quelques mois,
la toison se décolore progressivement.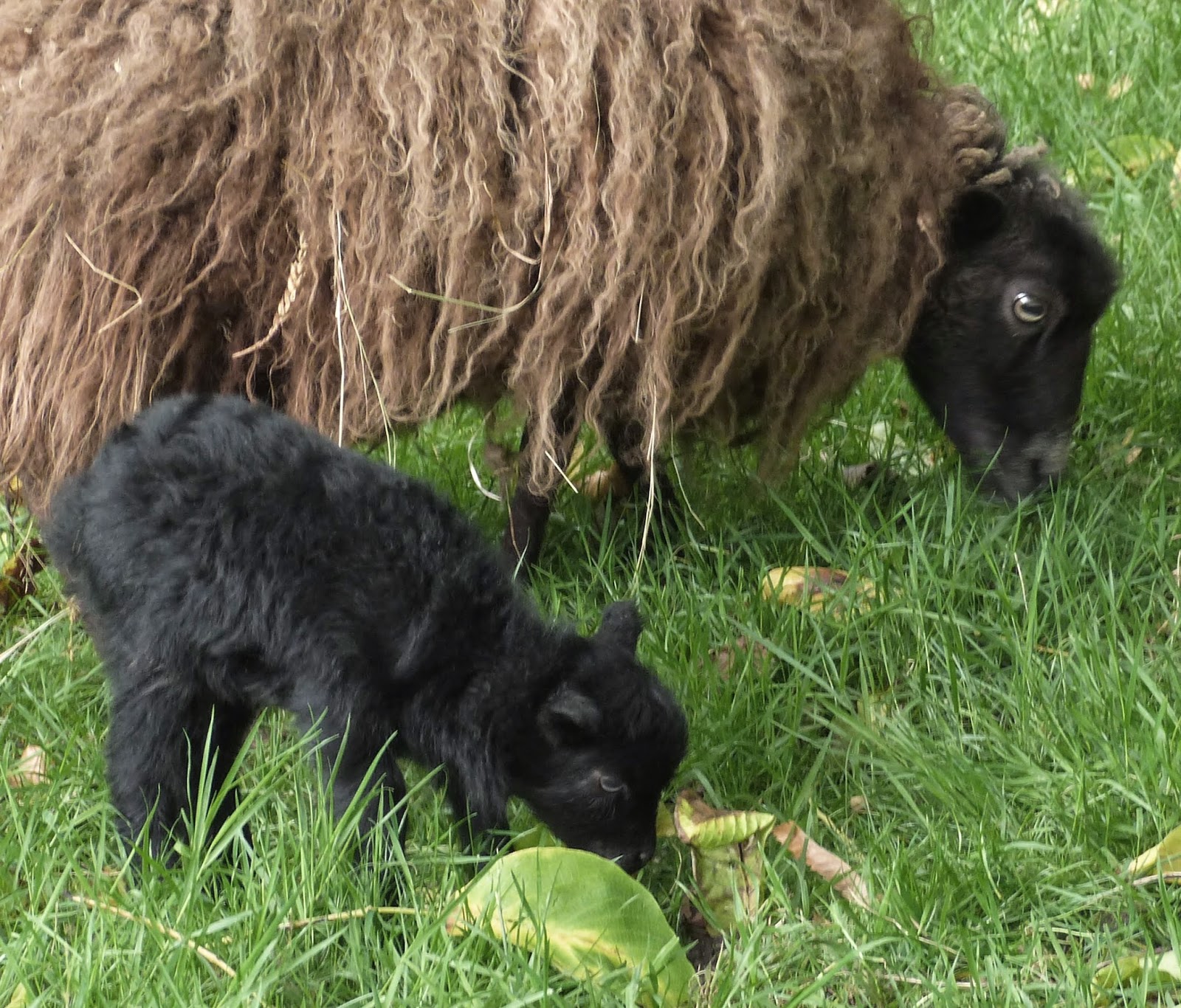 Faded black Ouessant wool is strikingly beautiful. It is also an exceptionally rare fleece color.
La laine Ouessant noire décolorée est d'une singulière beauté. C'est aussi une couleur de toison exceptionnellement rare.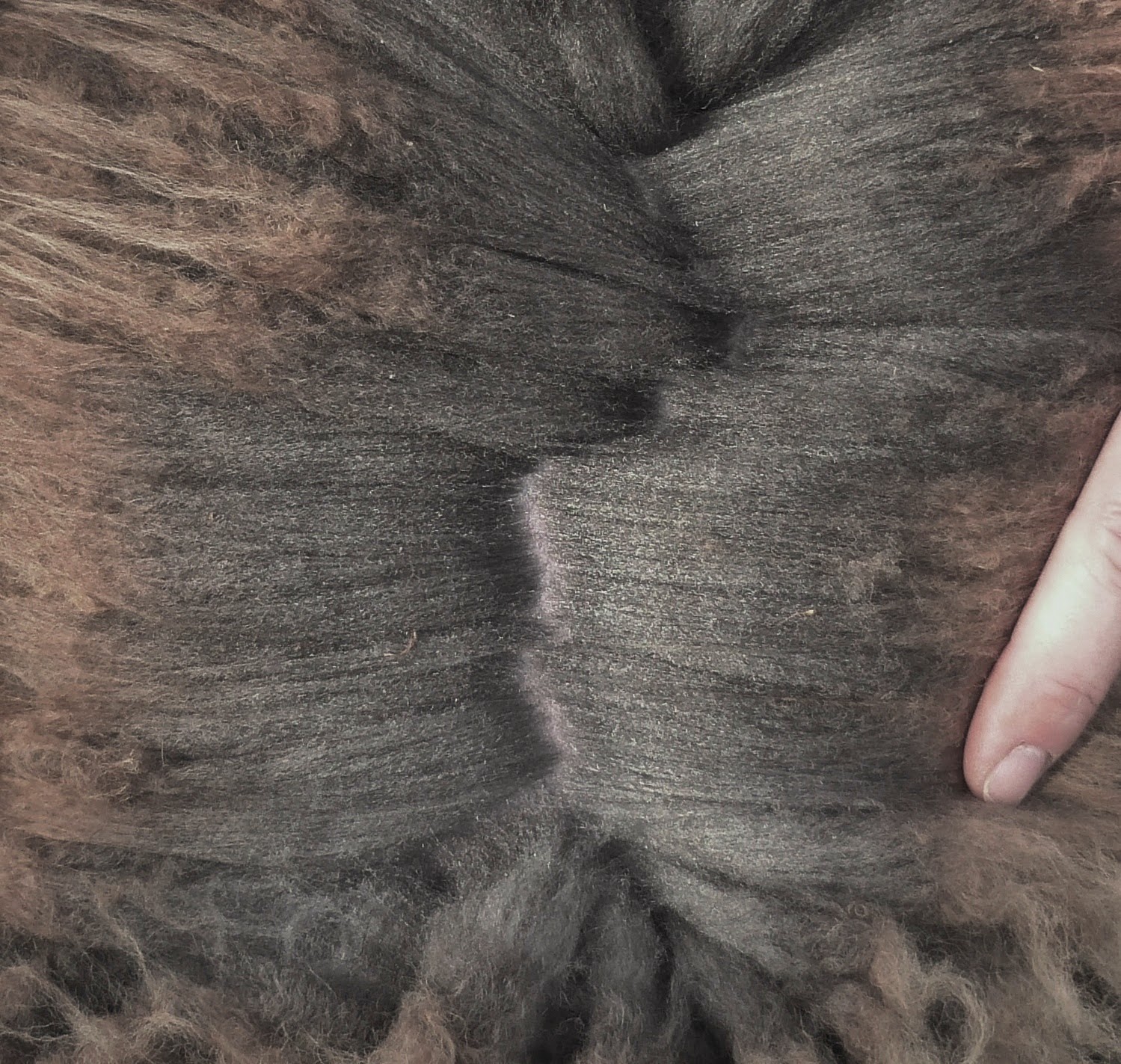 Now, all I need to do is choose a pattern to knit.
Maintenant, il ne faut que choisir un modèle à tricoter !
The entire contents of the SpinningShepherd.com © Copyright 2008-2019. 
Text and photographs may not be published, broadcast or redistributed
without the express permission of the author/owner.