Une nouvelle saison démarre

The days are getting shorter and the leaves are falling. And now, as the outside temperature is cooling down, the ewes are warming up!
Yes! In the sheep world, it's the season of love!
After a few preparations, like foot trimming and worming, the ewes are ready to meet their appointed ram.
First, we are very pleased to welcome Chti to our flock. The lovely little Chti will be covering 10 ewes : 3 brown, 2 faded black (grey), and 5 black. The 5 black ewes are all either a carrier of brown or faded black (grey).
Les jours diminuent et les feuilles tombent. Et maintenant que la température extérieure baisse celle des brebis monte!
Oui, c'est la saison des amours chez les moutons.
Après quelques petits soins tels que la coupe des onglons et une petite dose de vermifuge, les brebis sont prêtes au rendez-vous!
D'abord, nous sommes très contents d'accueillir Chti dans notre troupeau. Le joli petit Chti va s'occuper de 10 brebis, dont 3 brunes, 2 noires décolorées (grises) et 5 noires. Ces dernières sont toutes porteuses soit de brune, soit de noire décolorée (grise).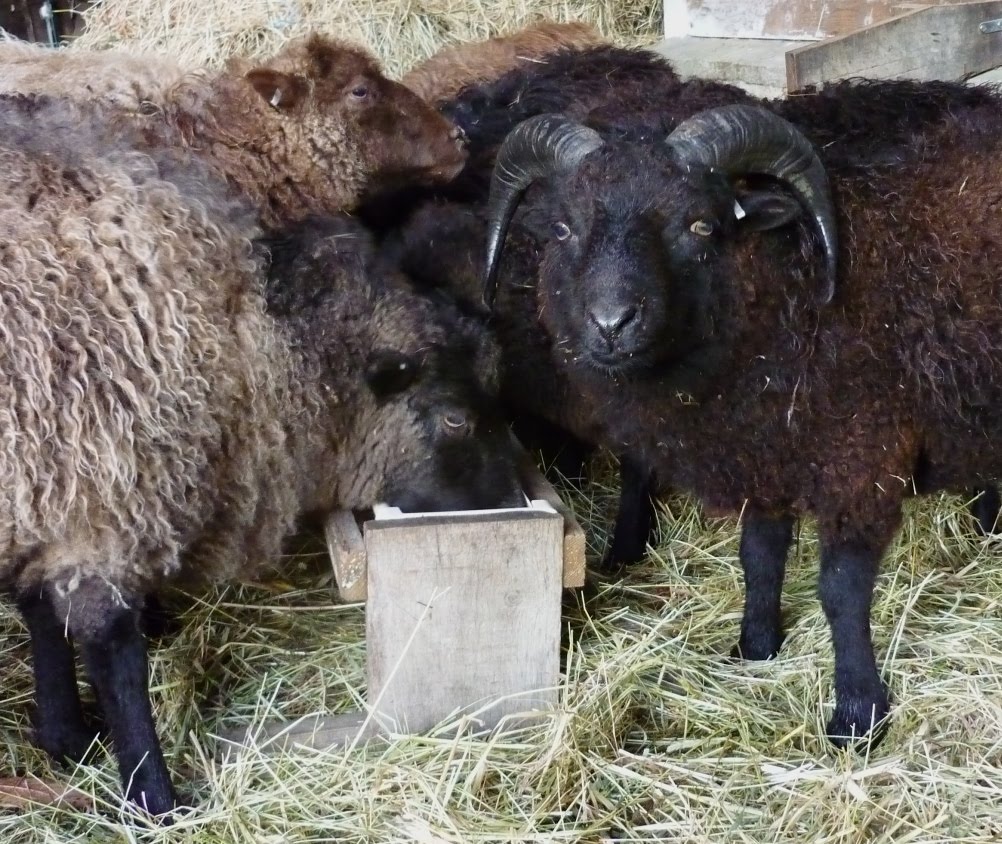 On the other hand, Caramel, a little white ram with a beautiful mane, is playing the gallant with 'TitBijou and Onyx, two black ewes.
D'autre part, Caramel, petit bélier blanc avec une belle cravate, joue le galant auprès de 'TitBijou et Onyx, deux brebis noires.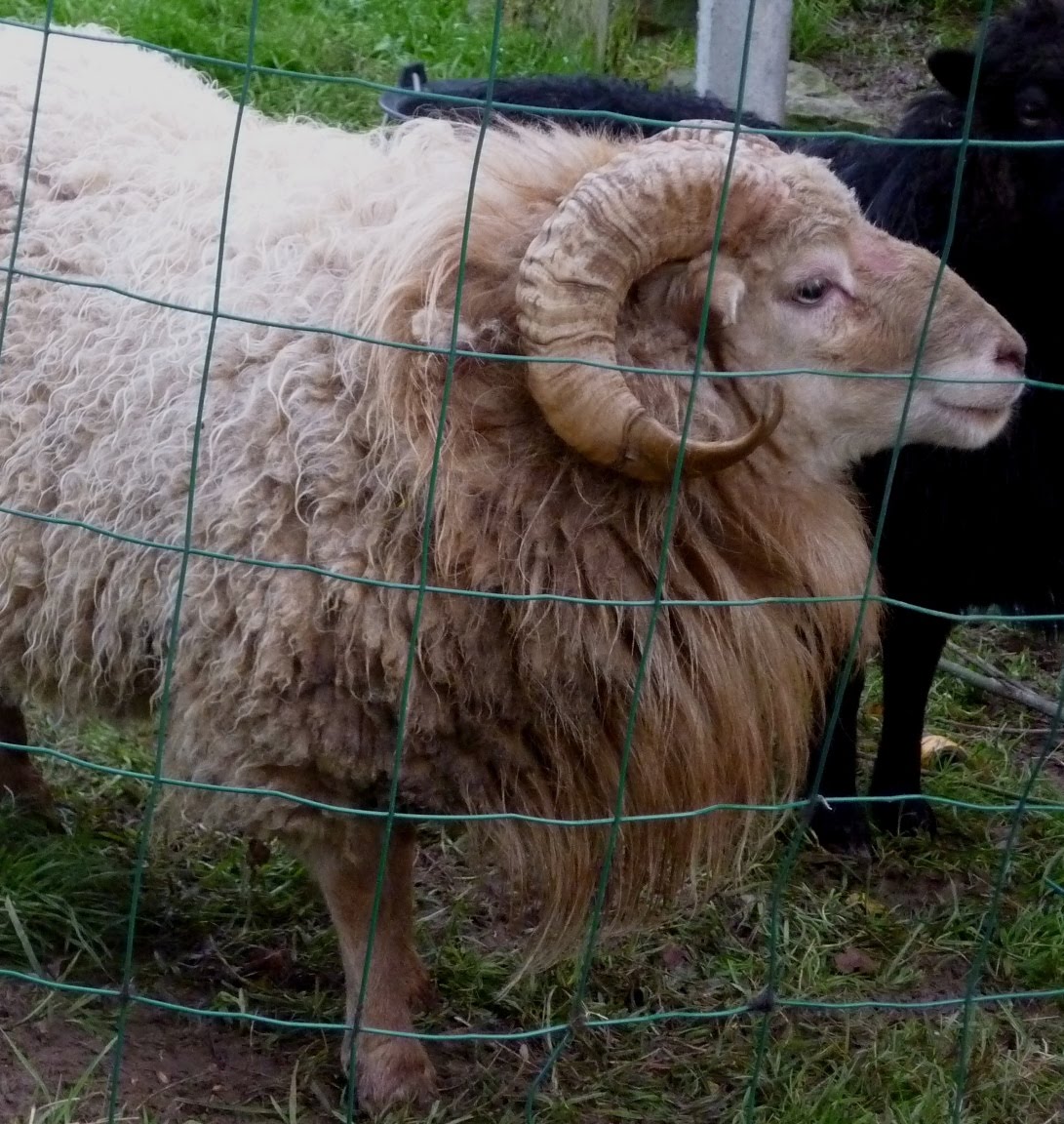 The entire contents of the SpinningShepherd.com © Copyright 2008-2019. 
Text and photographs may not be published, broadcast or redistributed
without the express permission of the author/owner.