De la Toison au Tricot n° 195 : Encore du Filage

I just can't stop spinning !
For the post few weeks, I've been spinning a lot of angora rabbit wool.
J'ai du mal à m'arrêter de filer !
Depuis plusieurs semaines maintenant, je file surtout de l'angora.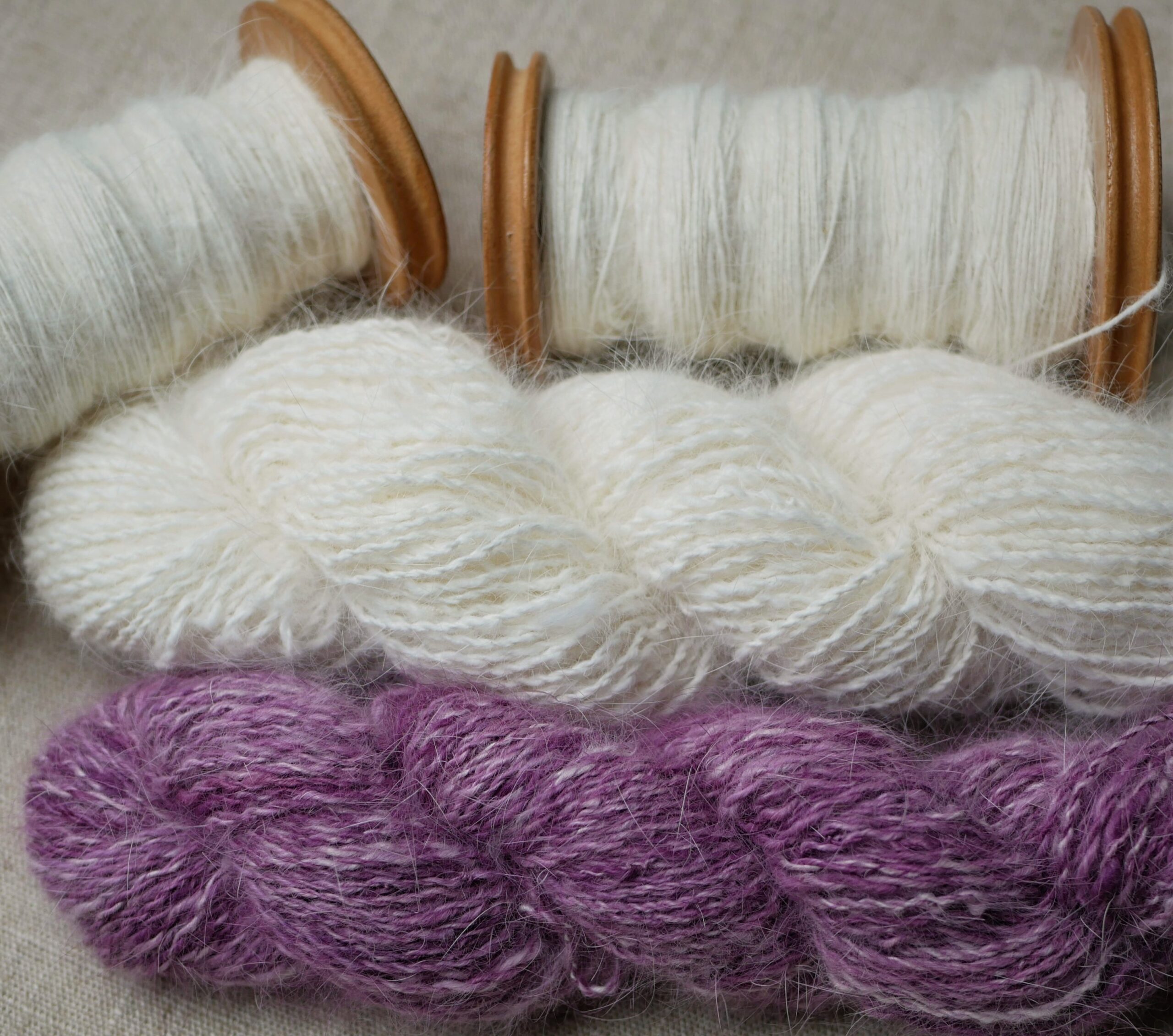 Then, I made a beautiful batt of Ouessant wool, alpaca, and a bit of viscose on my drum carder.
Ensuite, j'ai fait un mélange de laine Ouessant, alpaga, et un peu de viscose sur ma cardeuse à rouleau.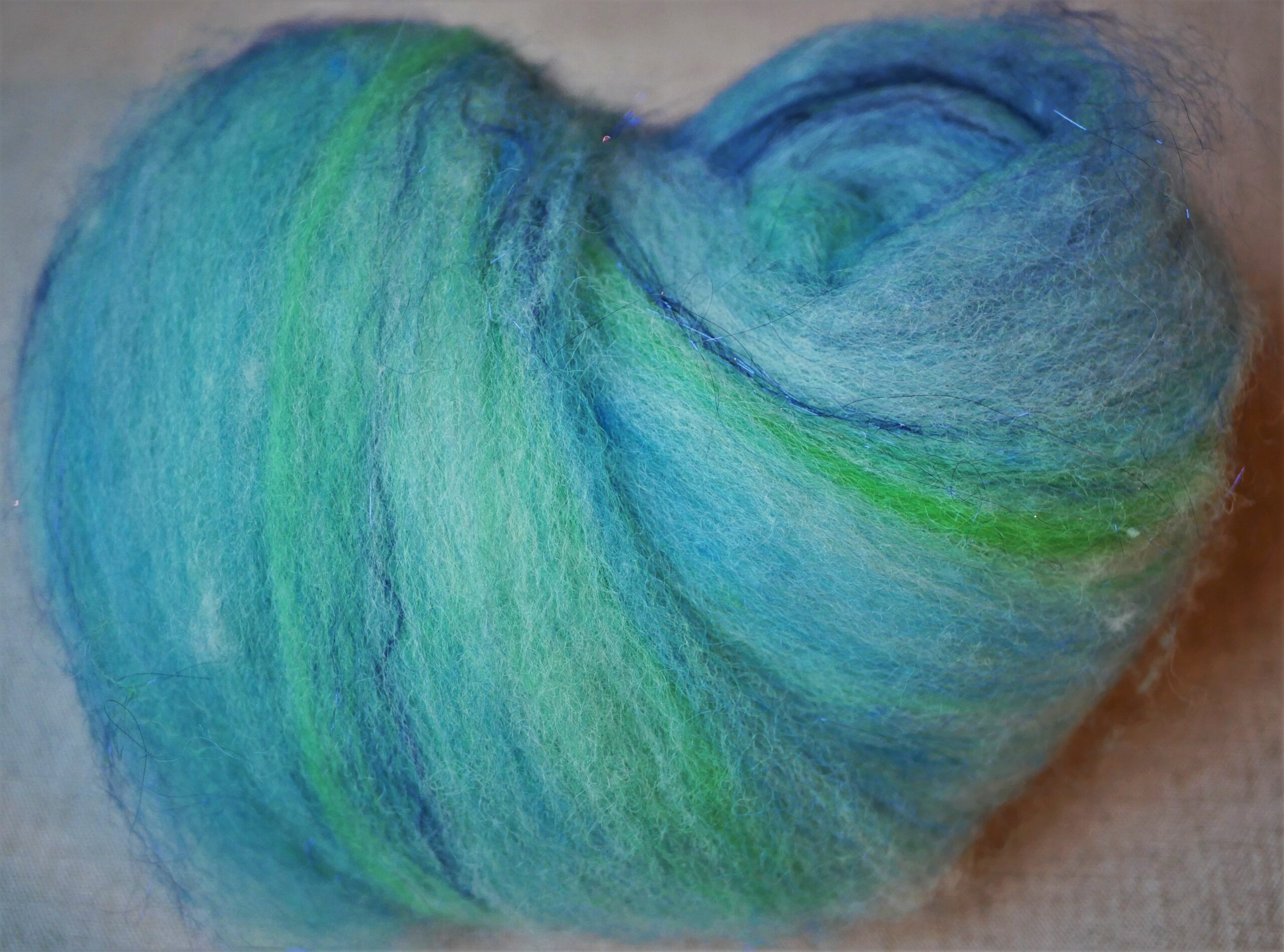 This blend is made up of almost 70% alpaca that I dyed blue and green.
Soft and light-weight … it's a real joy to spin !
Ce mélange comprend presque 70% de la laine alpaga teinte bleu et vert.
Super léger et gonflant … c'est un vrai rêve à filer !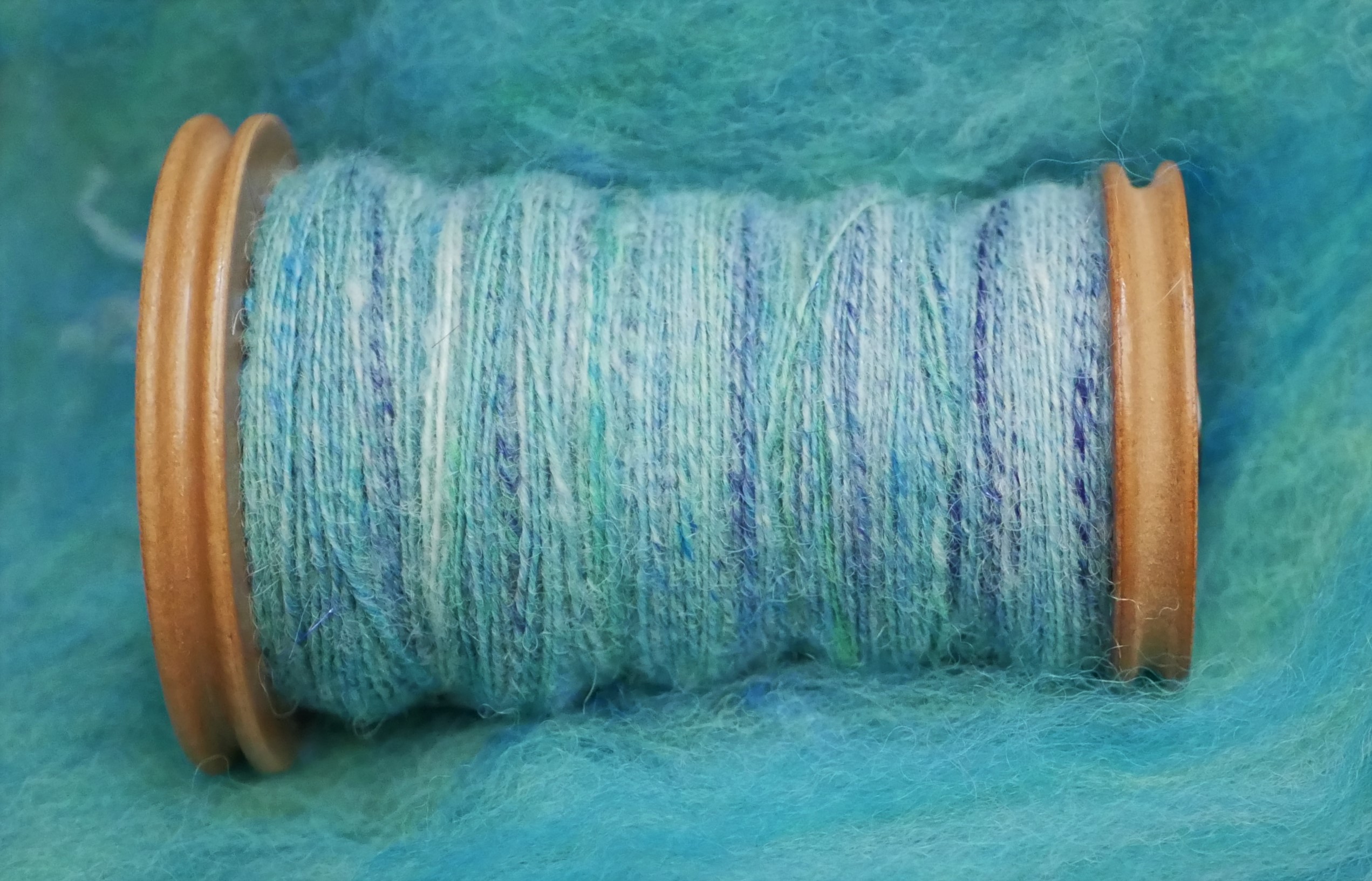 The entire contents of the SpinningShepherd.com © Copyright 2008-2021. 
Text and photographs may not be published, broadcast or redistributed
without the express permission of the author/owner.