Un écheveau de bleus et de verts !

I created a second batt on my drum carder.
This time 20% Ouessant wool, 40% Alpaca, 40% Mohair, and a small bit of viscose.
Next, I spun this lovely blend.  Then I plied it with the bobbin of 70% alpaca.
J'ai fait une deuxième nappe sur ma cardeuse à rouleau.
Cette fois-ci 20% de laine Ouessant, 40% alpaga, 40% mohair, et un peu de viscose.
Ensuite, j'ai filé ce joli mélange.  Puis je l'ai retordu avec la bobine de fil 70% alpaga.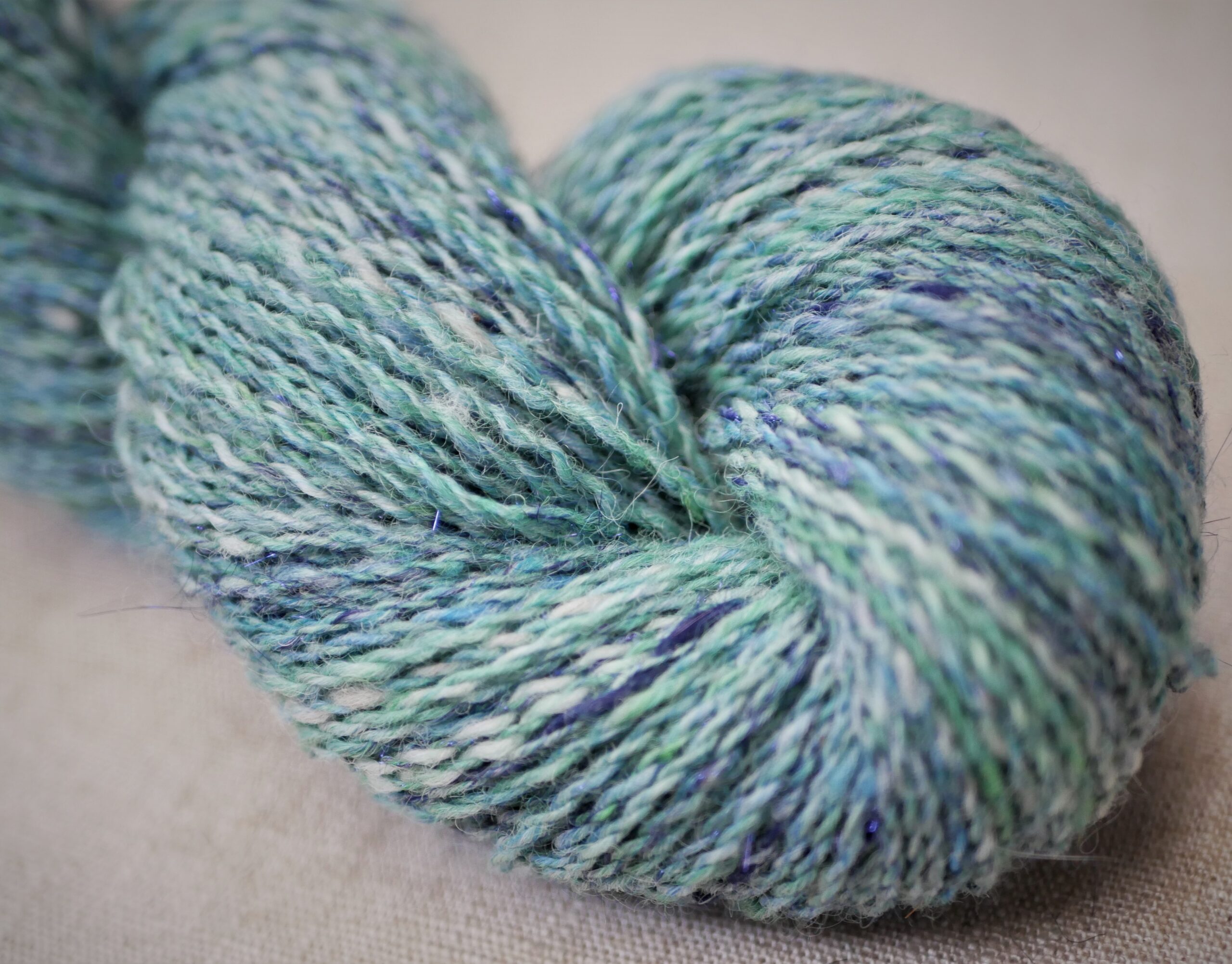 I ended up with a very beautiful blue-green multi-colored yarn.  123 grams – 250 meters.
J'ai fini par avoir une très belle laine multicolore en bleu-vert.  123 g. – 250 m.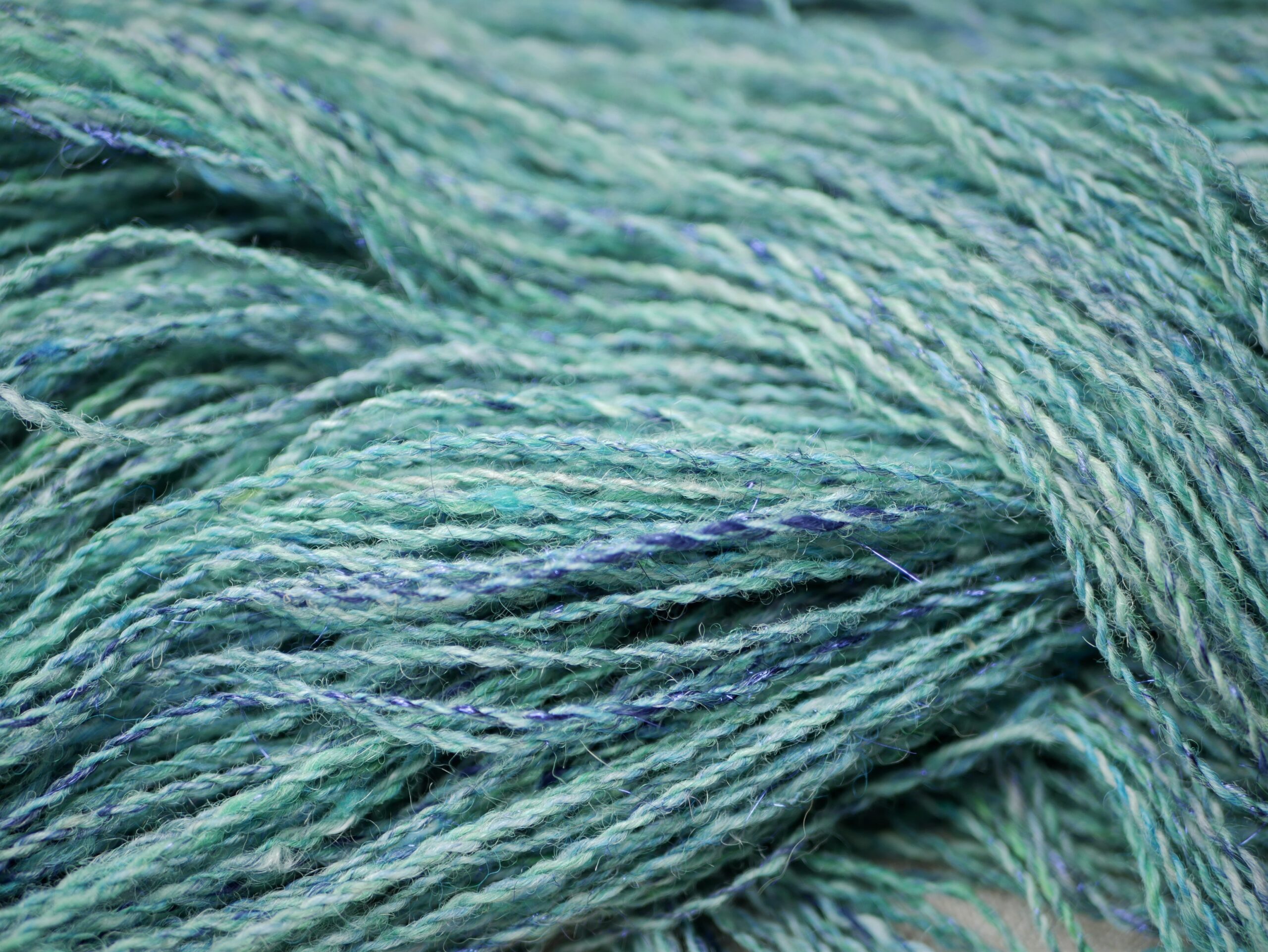 The entire contents of the SpinningShepherd.com © Copyright 2008-2021. 
Text and photographs may not be published, broadcast or redistributed
without the express permission of the author/owner.