De la Toison au Tricot n° 167 : Filage de la semaine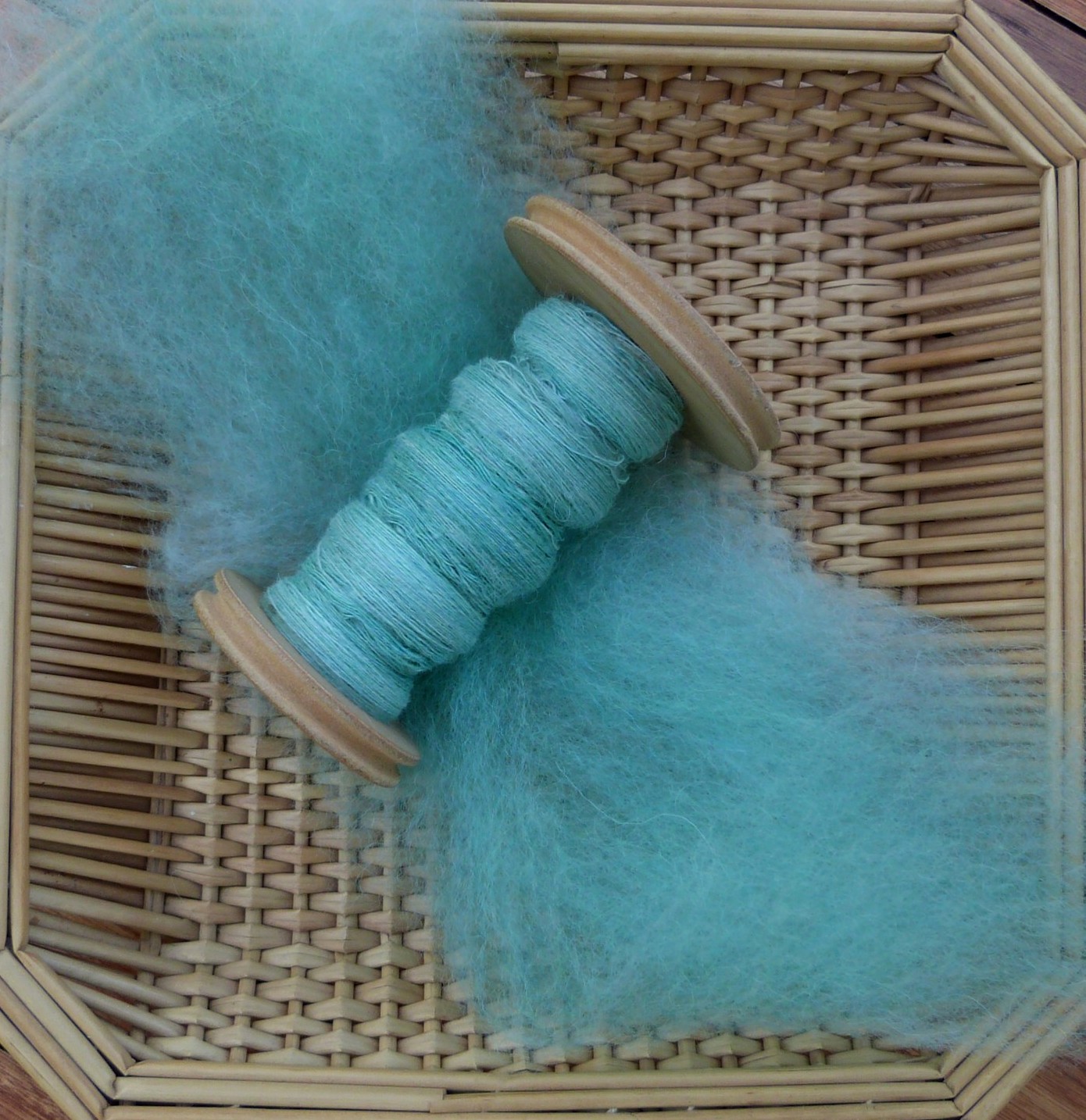 A little bobbine with just 40 grams of finely spun fiber that will be plyed for knitting lace. For this project, I am using very fine white Ouessant wool and a blend of alpaca and mohair that I dyed blue-green.
Une petite bobine avec 40 g de laine filée très fine et destinée à faire un fil à deux brins pour dentelle. Pour ce projet, j'ai utilisé de la laine Ouessant blanche très fine et un mélange d'alpaga et de mohair teint bleu-vert.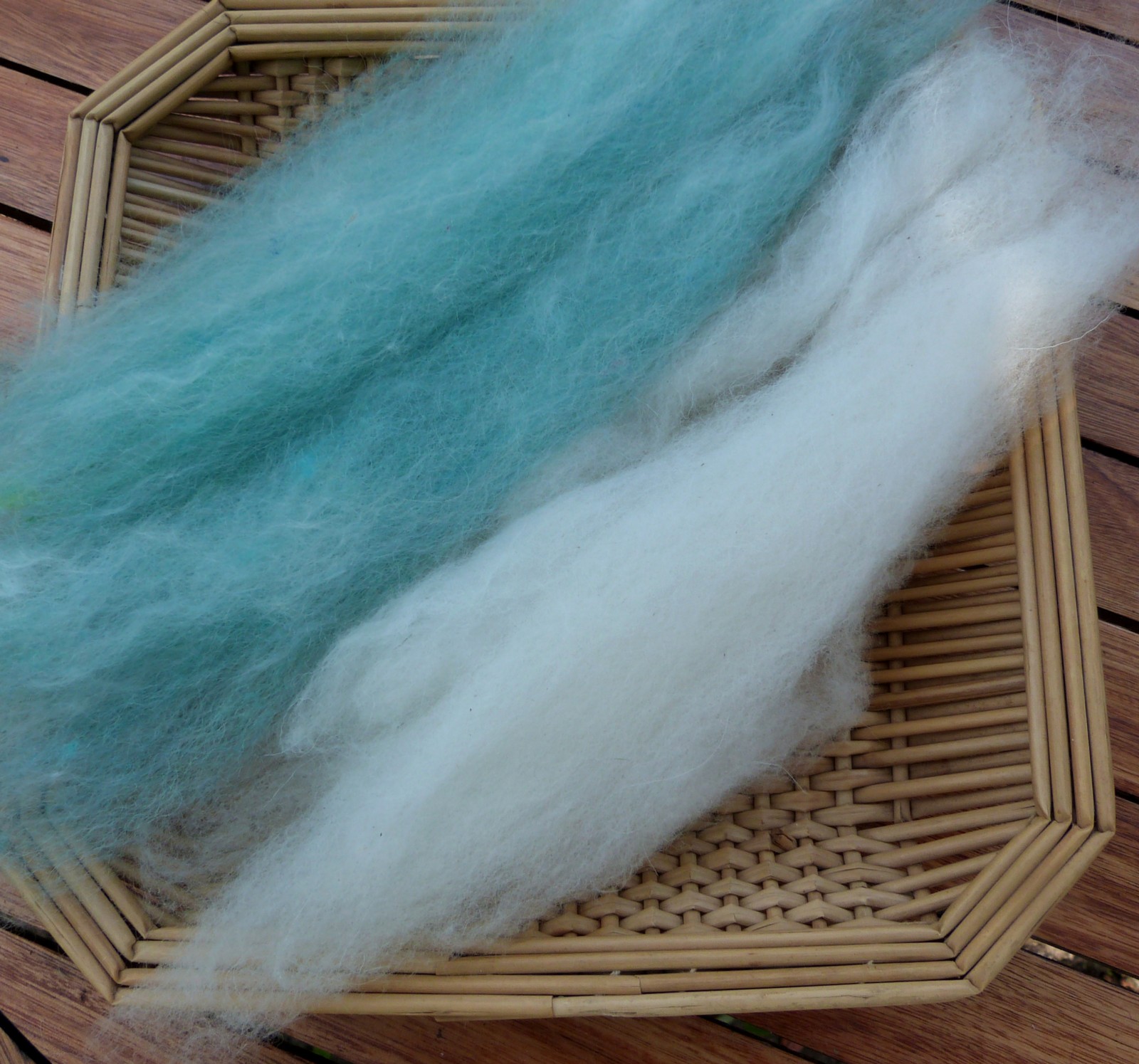 I blended these two fibers together with wool combs. 
The result : A beautiful cloud of delicate blue-green fiber that is ever so soft !
J'ai mélangé ces deux fibres avec les peignes à laine. 
Résultat : un beau nuage bleu-vert tendre d'une douceur à faire rêver !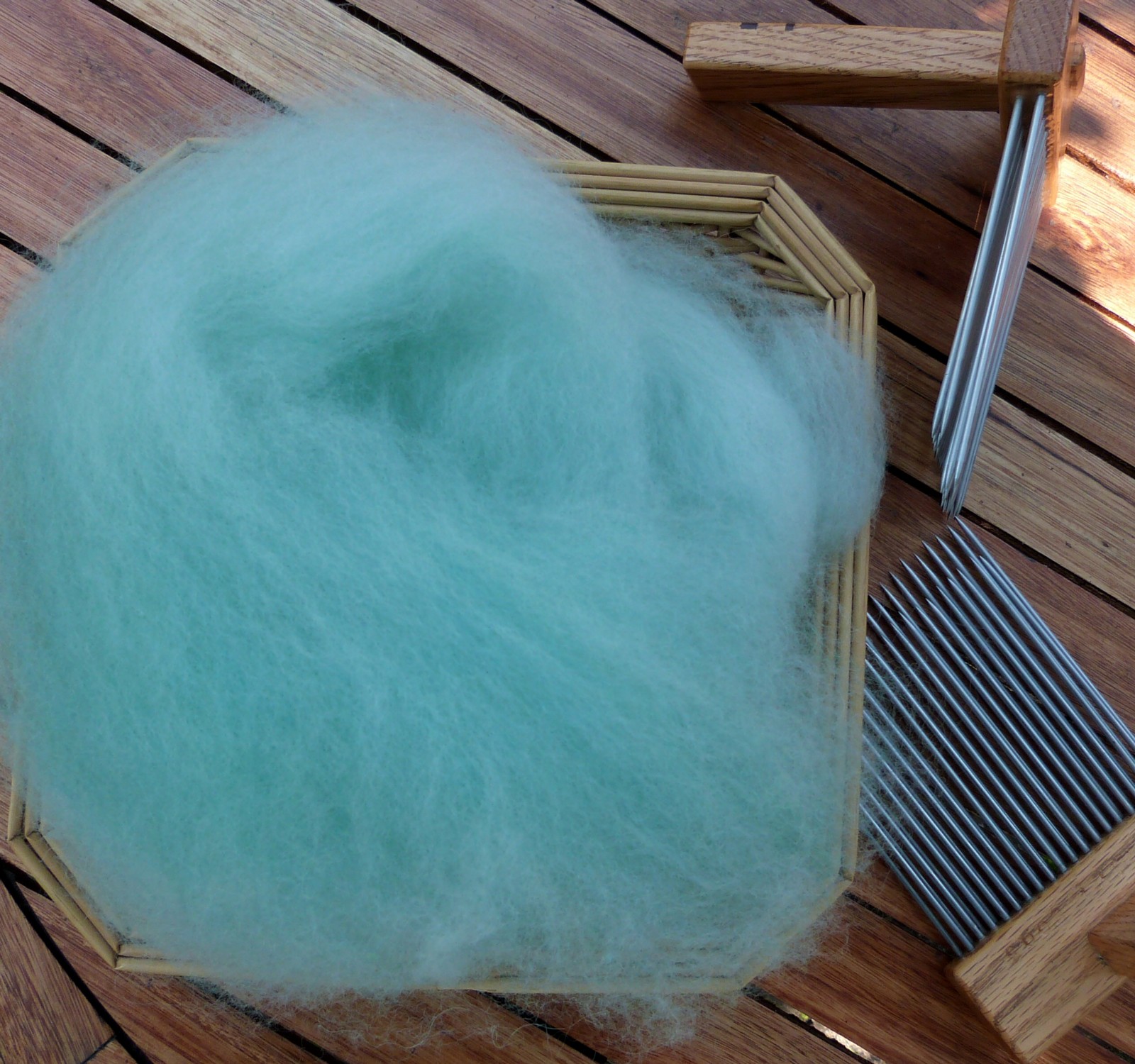 Now, all I have to do is spin the second bobbin !
… to be continued …
Maintenant, il faut filer la deuxième bobine !
… à suivre …
The entire contents of the SpinningShepherd.com © Copyright 2008-2019. 
Text and photographs may not be published, broadcast or redistributed
without the express permission of the author/owner.