De la Toison au Tricot n° 168 : Filage de la semaine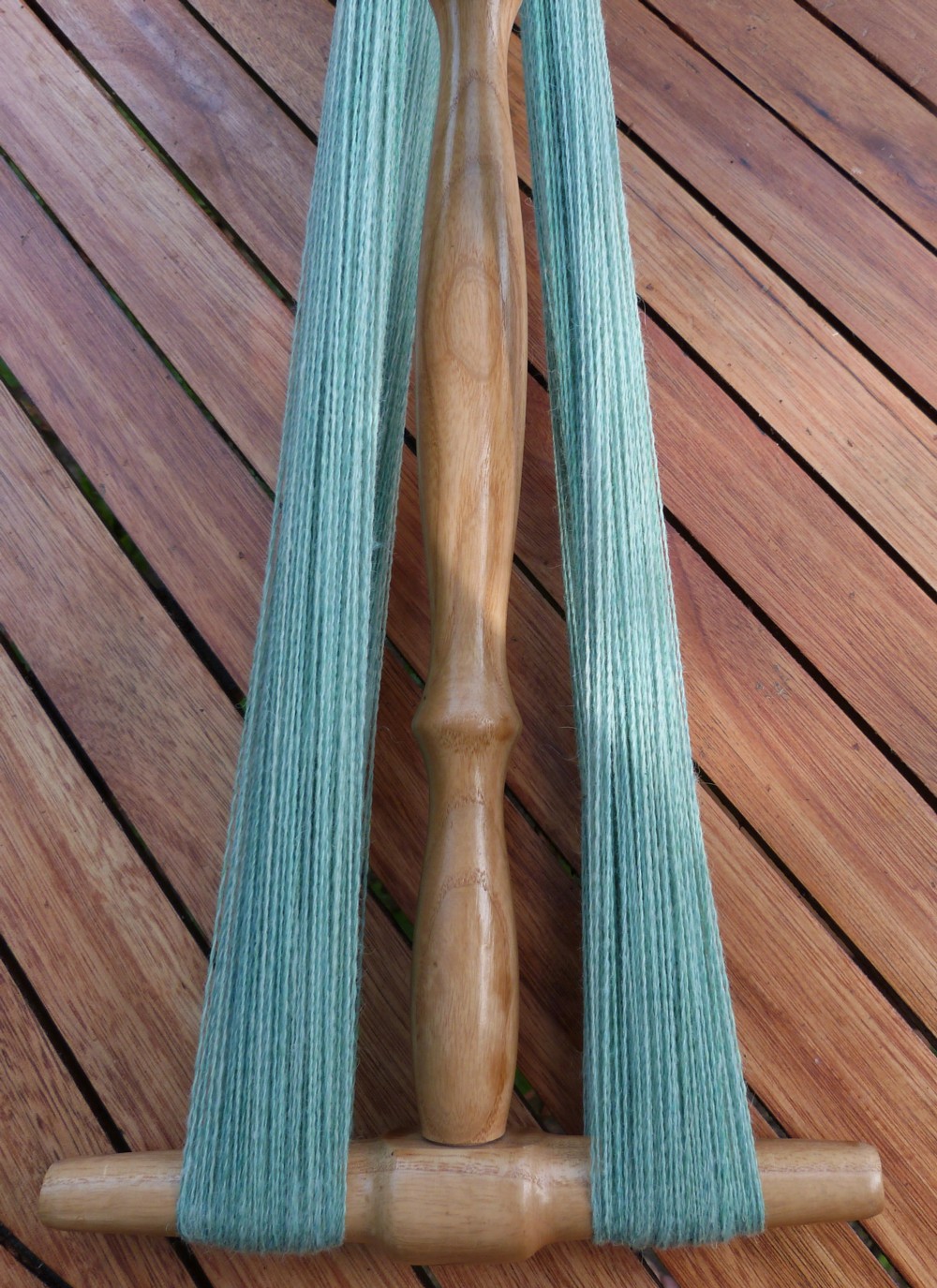 The second bobbine has been spun and the two bobbines plyed together. The result : A lovely skein of wool (50% Ouessant, 50% Alpaca-Mohair) that measures 396 yards and weighs just 2 oz.
La deuxième bobine est filée et les deux retordues ensemble. Résultat : un bel écheveau de laine (50% Ouessant, 50% Alpaga-Mohair) qui mesure 356 mètres pour 57 grammes.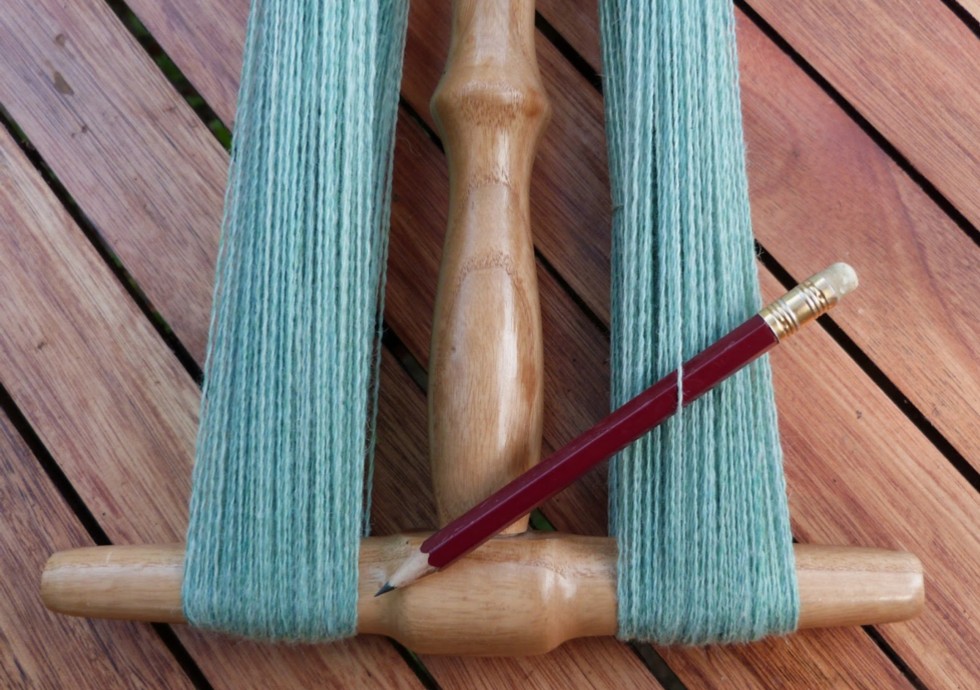 And I've already found some pretty little beads that go perfectly with it !
En plus, j'ai déjà trouvé des jolies perles qui vont avec !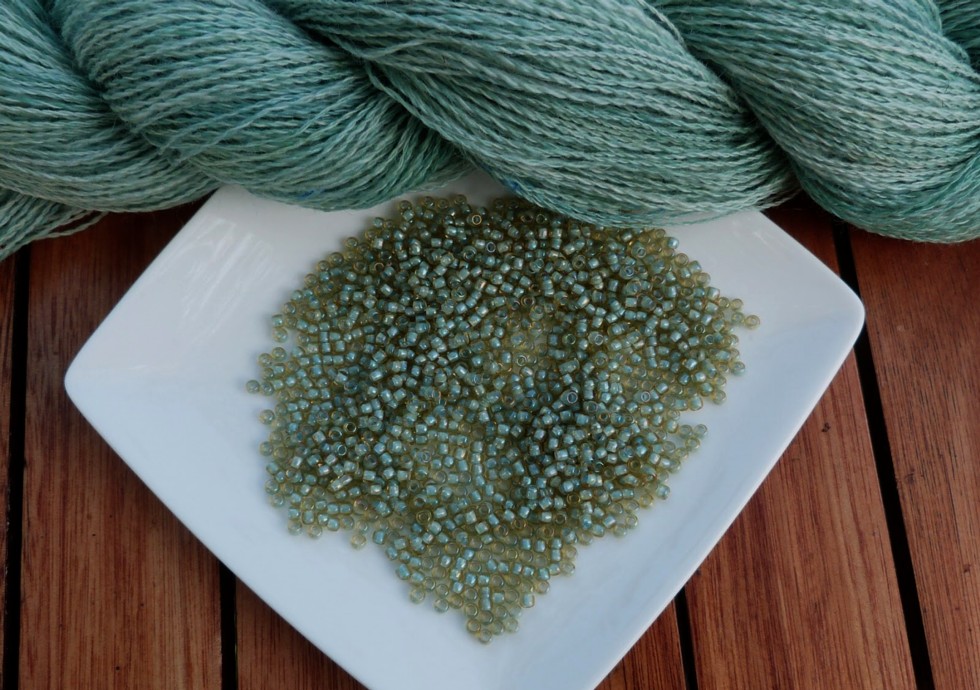 Now, all I need to do is get out the needles.
… to be continued …

Il ne faut que sortir les aiguilles !
… à suivre …
The entire contents of the SpinningShepherd.com © Copyright 2008-2019. 
Text and photographs may not be published, broadcast or redistributed
without the express permission of the author/owner.