After shearing, a white sheep has the most beautiful pure white fleece.
That being said, what did I find in my flock yesterday ?
A little white sheep that was really quite grey !
Après la tonte, un mouton blanc se montre dans une robe blanche resplendissante.
Pourtant, hier, qu'est-ce que j'ai trouvé au sein du troupeau ?
Un petit mouton blanc, bien grisâtre !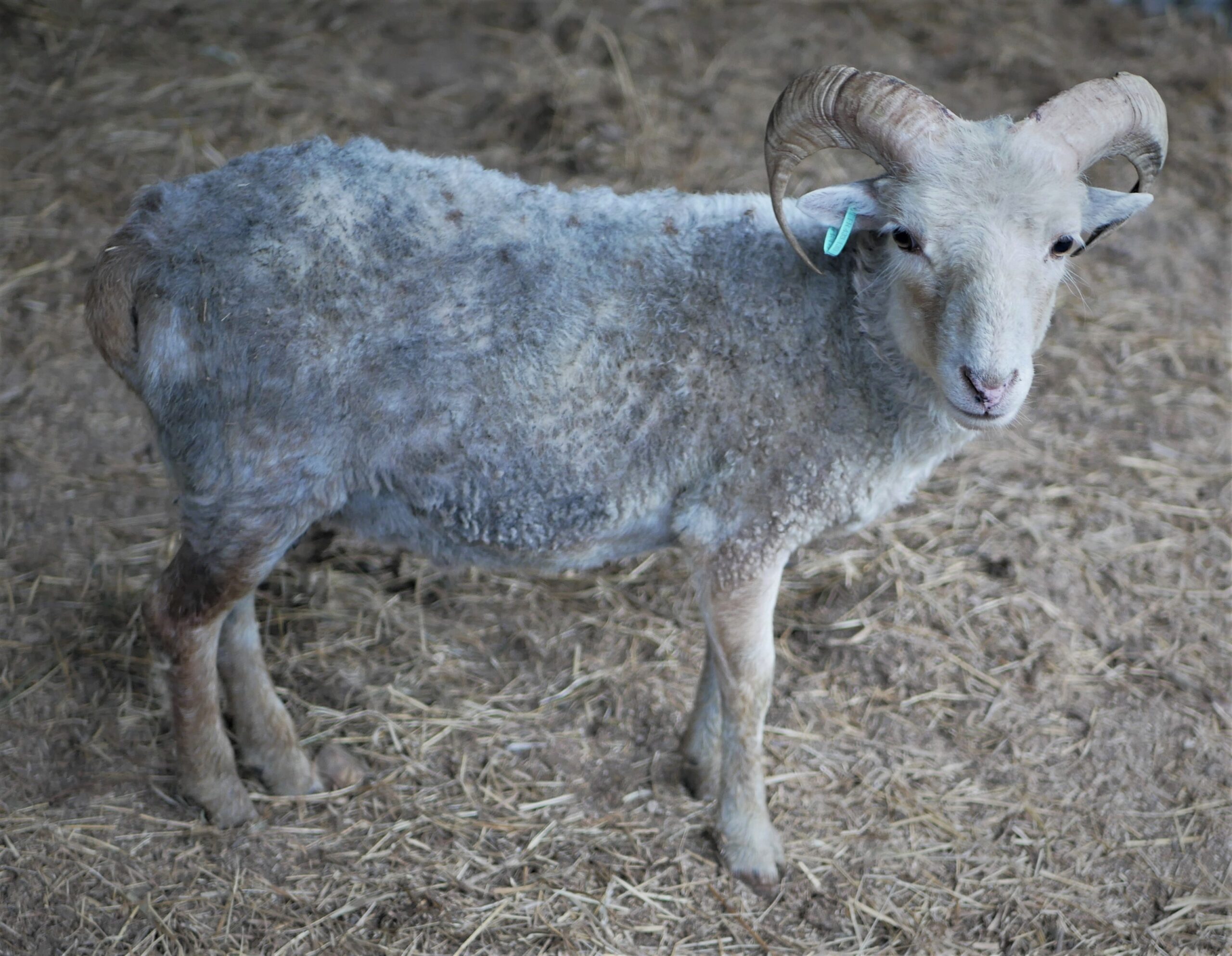 Unbelievable !
But after a quick walk around the field, I think that I've discovered the problem.
We've cut back and burned a lot of bramble in this field.  And there, in the old burn piles, filled with of ashes, a certain number of sheep like to congregate.
C'est inimaginable !
Mais après un petit tour du pré, je pense avoir trouvé le problème.
Nous avons rabattu et brûlé plusieurs énormes tas de ronces dans ce champ, et là, dans les cendres froides, certains moutons aiment bien se rassembler.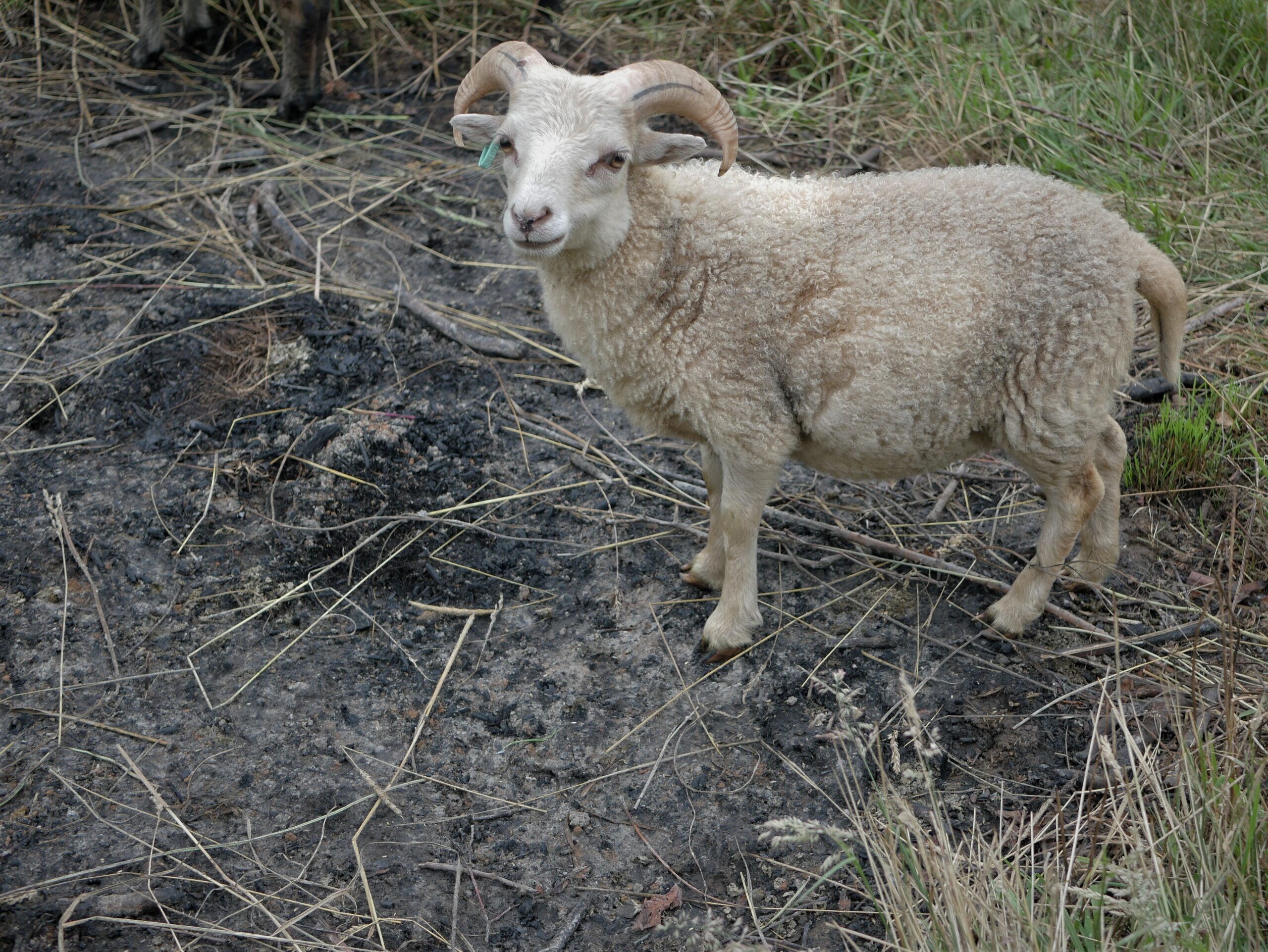 There's not much that I can do about that.
Fortunately, after a little rain shower, everyone is looking much cleaner !
Hélas ! Pas grande chose à faire.
Heureusement, après une petite averse qui sert comme une petite « toilette naturelle, » on retrouve un aspect bien plus propre !
The entire contents of the SpinningShepherd.com © Copyright 2008-2021. 
Text and photographs may not be published, broadcast or redistributed
without the express permission of the author/owner.