For the 3rd bobbin, I decided to card a lovely batt of 50% white Ouessant wool and 50% angora rabbit that I dyed blue-green.
Pour la 3ème bobine, j'ai décidé de cardér une belle nappe de 50% laine Ouessant blanche et de 50% lapin angora teint bleu-vert.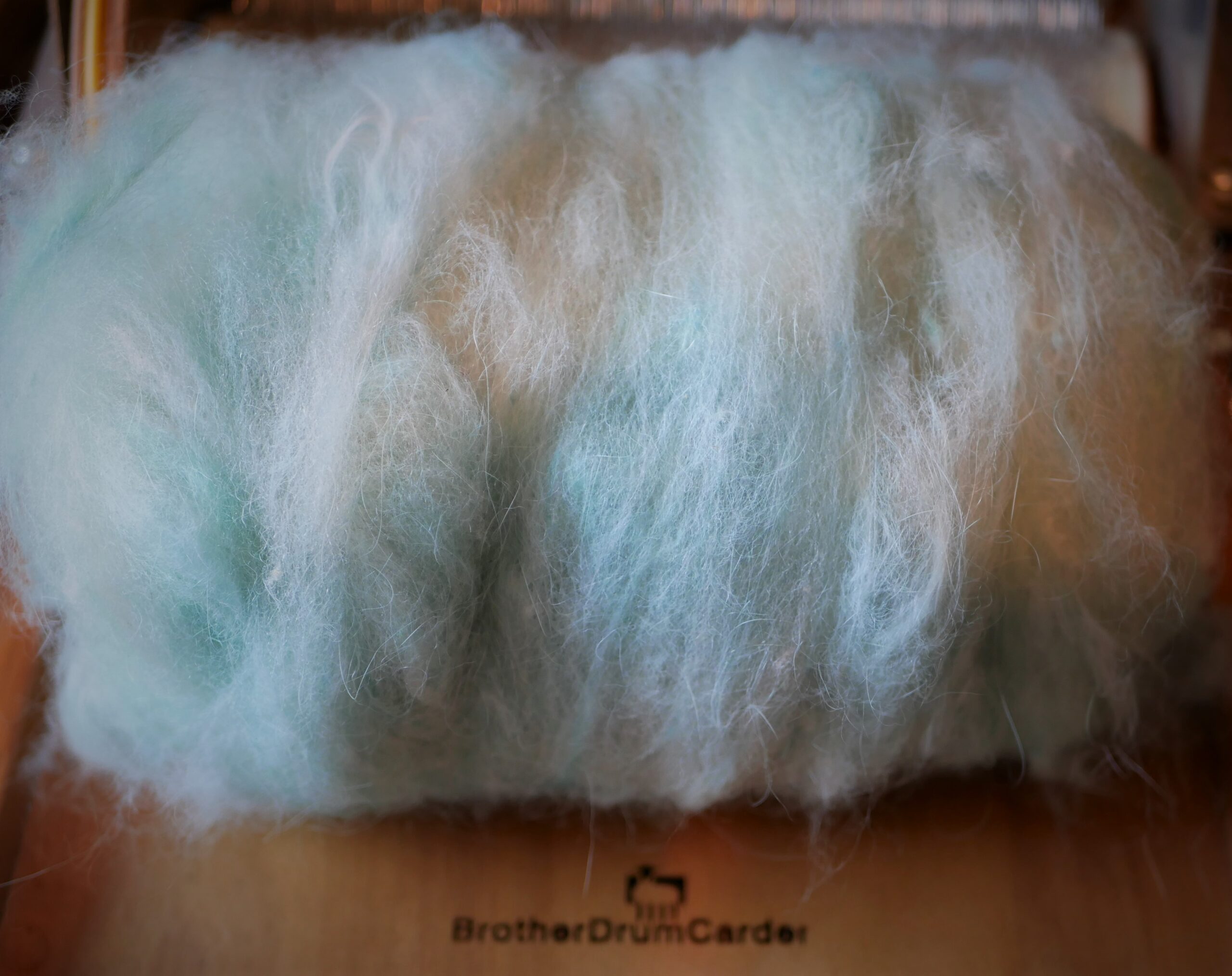 The 3rd bobbin is spun !
Now I need to think about plying them together !
La 3ème bobine est filée !
Maintenant il faut penser à retordre l'ensemble !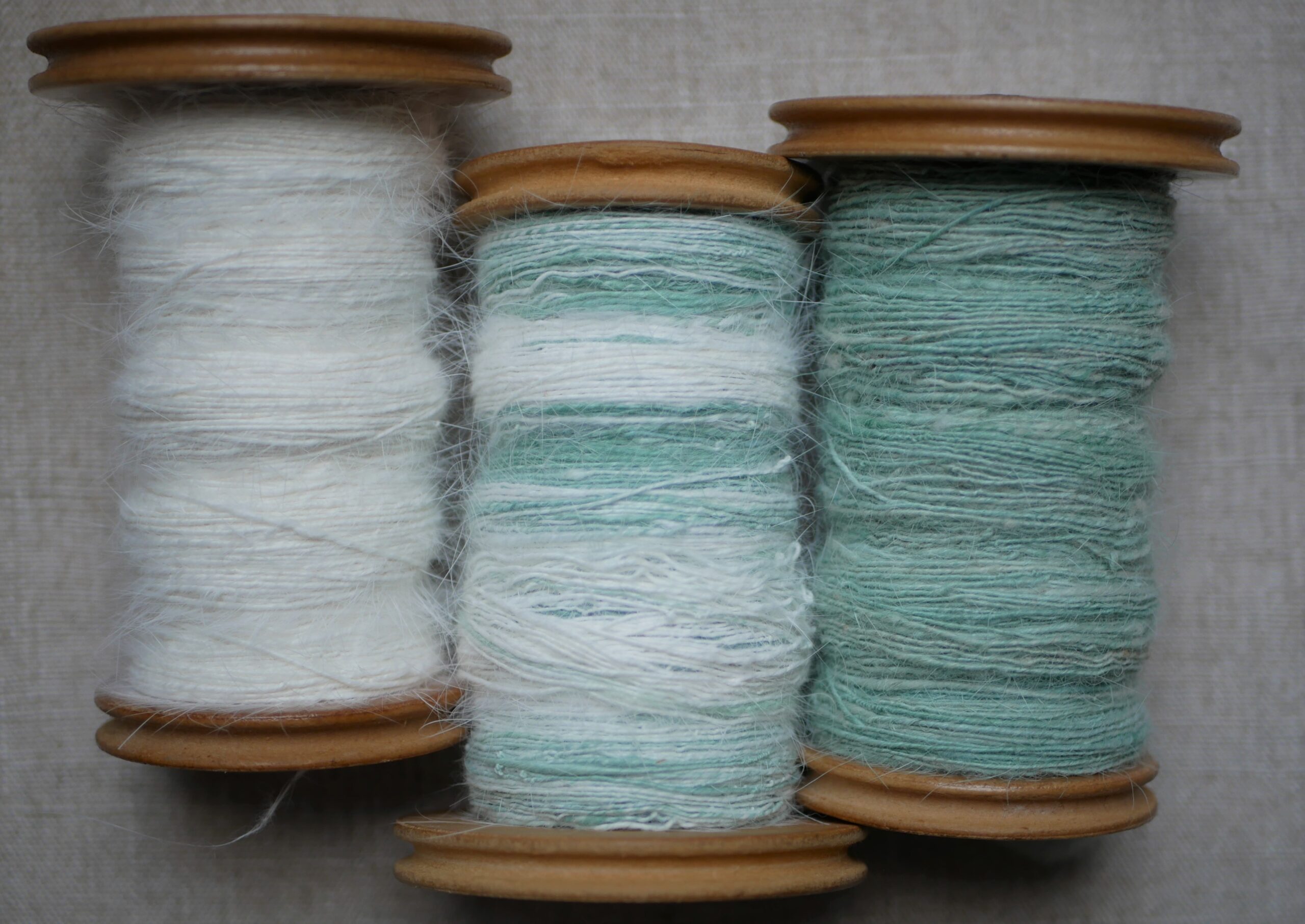 The entire contents of the SpinningShepherd.com © Copyright 2008-2021. 
Text and photographs may not be published, broadcast or redistributed
without the express permission of the author/owner.