Prêt à choisir les boutons !

I was so pleased with my latest little knitting project that I decided to make two !
So now, I need to pick out buttons.
J'étais tellement contente avec mon dernier petit projet de tricot que j'ai décidé d'en faire un deuxième !
Alors, maintenant, il me faut choisir les boutons.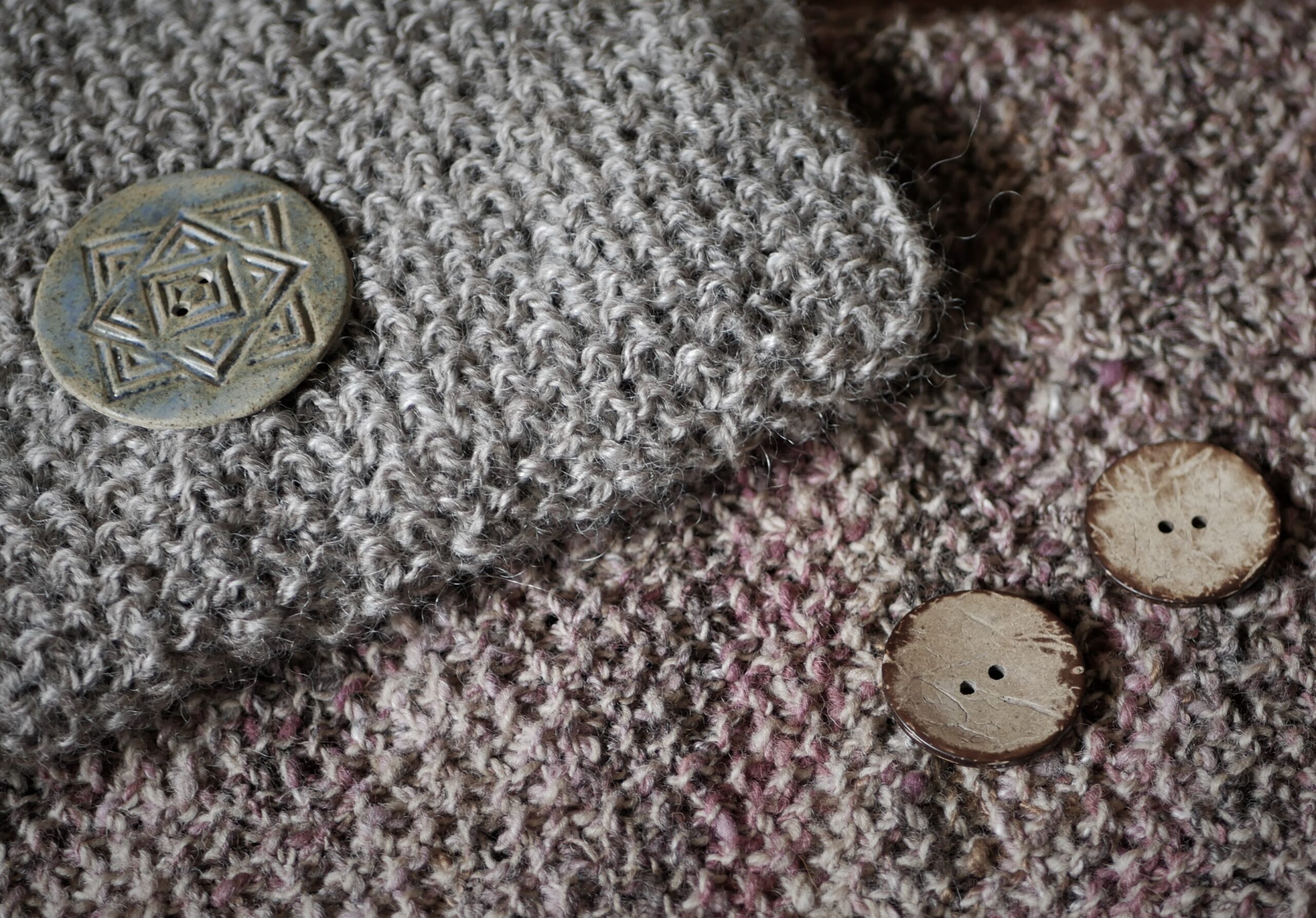 For the little project knit with a lovely hand spun grey wool, I'm going to use a superb ceramic button that measure 2″ in diameter.  My sister made this button.
For the project knit with the pink-beige-brown wool, I've picked out 3 buttons made from coconut shell that measure 1.25″.
Pour le petit projet tricoté avec une jolie laine grise filée main, je vais utiliser un superbe bouton en céramique qui mesure 5cm de diamètre. Il a été créé par ma soeur.
Pour le projet tricoté avec la laine rose-beige-brune j'ai choisi trois boutons en coquille de noix de coco qui mesurent 3.5cm .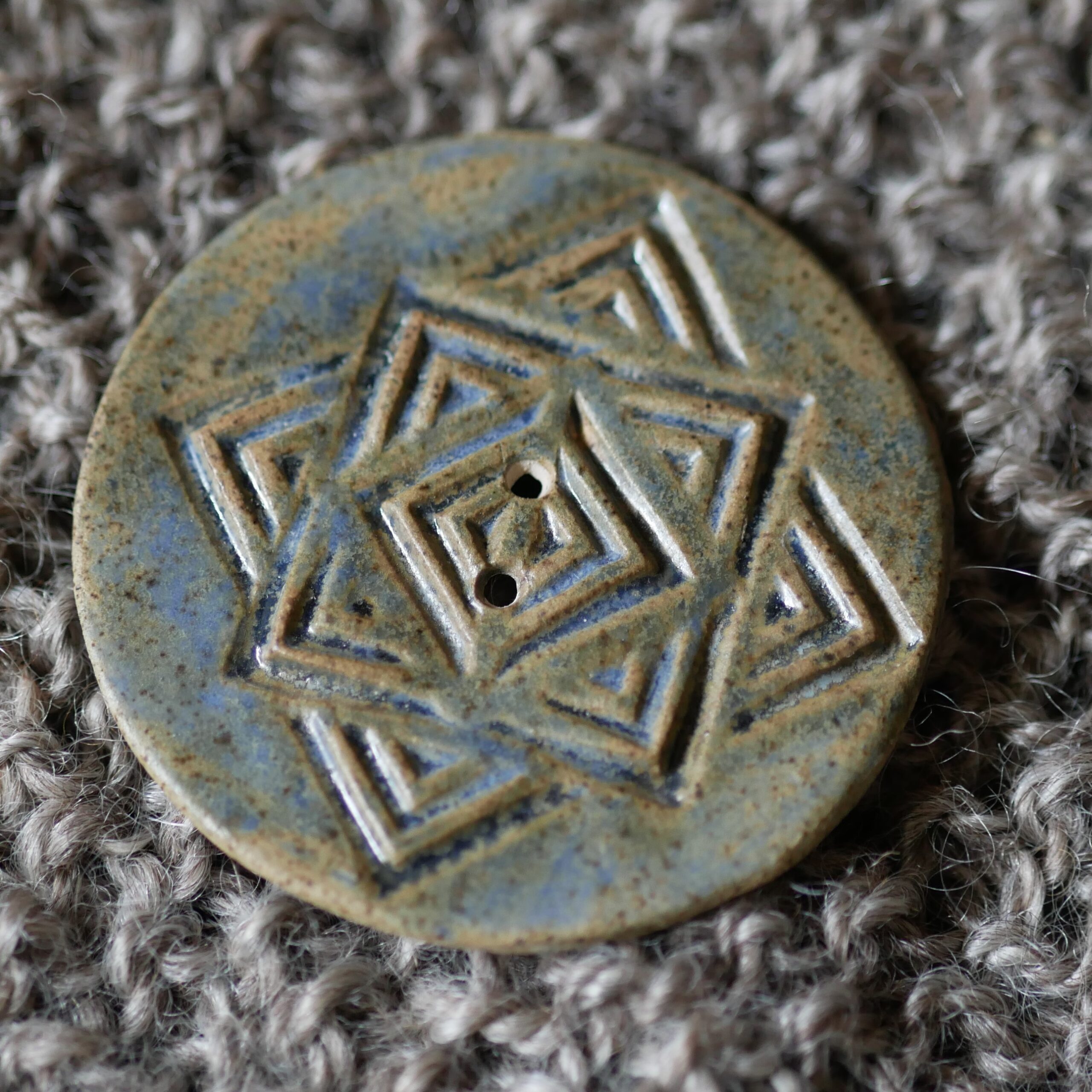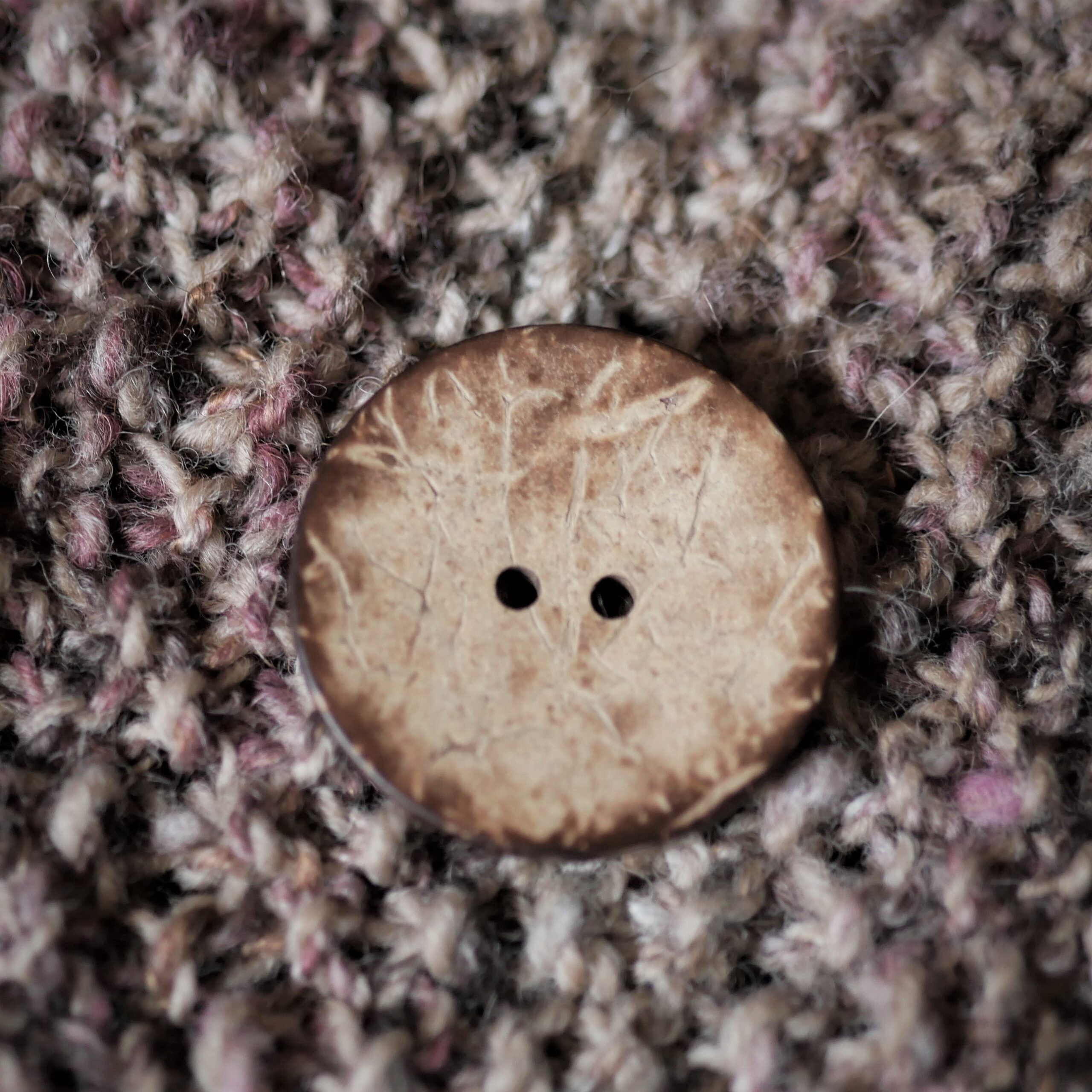 Now, a few finishing details …
… to be continued …
Maintenant, quelques petits travaux de finition…
… à suivre …
The entire contents of the SpinningShepherd.com © Copyright 2008-2021. 
Text and photographs may not be published, broadcast or redistributed
without the express permission of the author/owner.