De la Toison au Tricot n° 186 : 2 Petits Projets

Alright ! I just finished the buttonholes on my two cowls !
The first one, knit in pink-beige-brown wool, has three coconut shell buttons. This is a rather voluminous cowl with a wide rolled collar.
Ça y est ! Je viens de finir les boutonnières de mes deux écharpes tour de cou !
La première en laine rose-beige-brune a trois boutons en coquille de noix de coco. Elle est plutôt volumineuse avec son grand col roulé.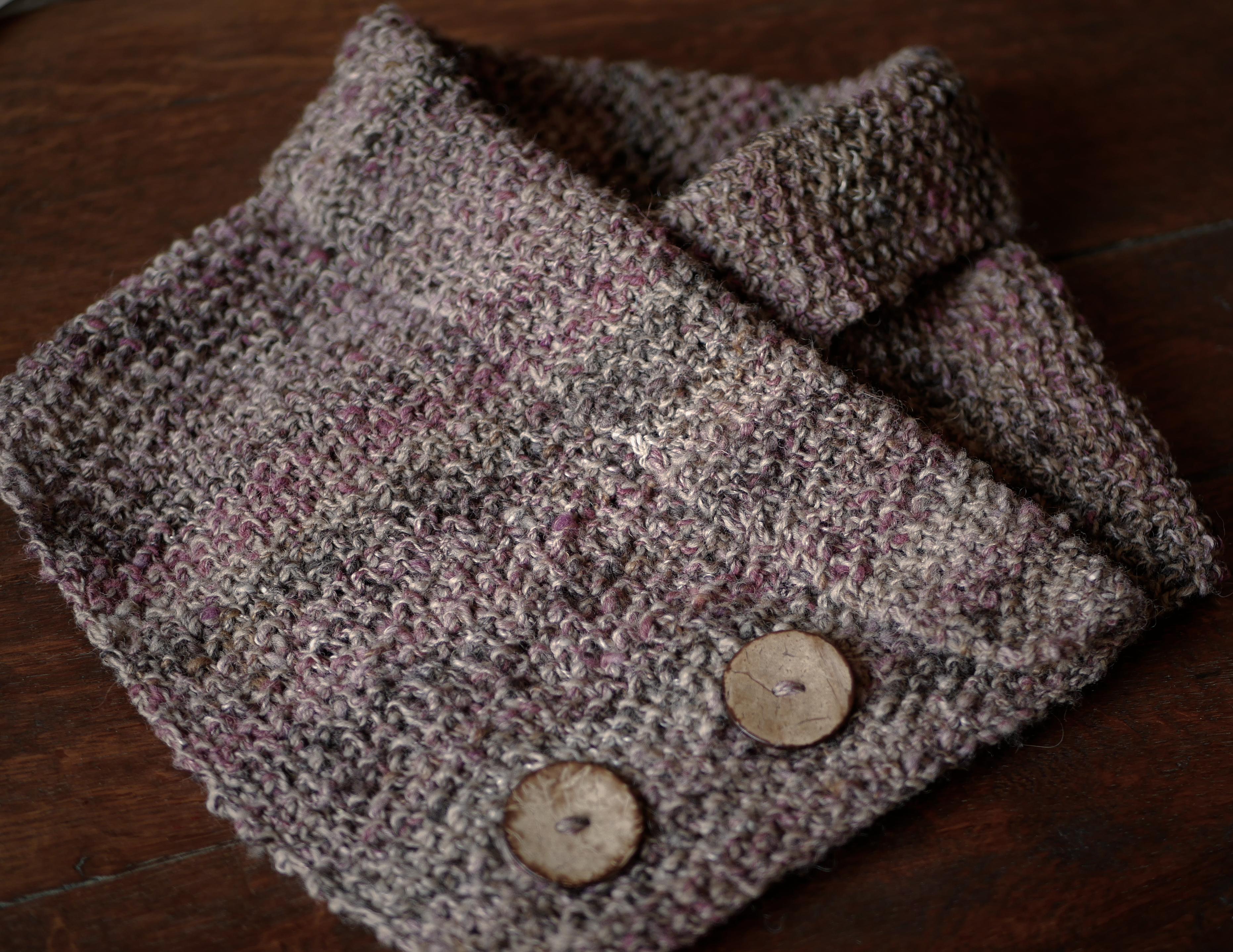 The second one, knit in grey wool, has a superb ceramic button. It's a bit smaller than the first cowl.
La deuxième en laine grise a un superbe bouton en céramique. Elle est légèrement plus petite que la première.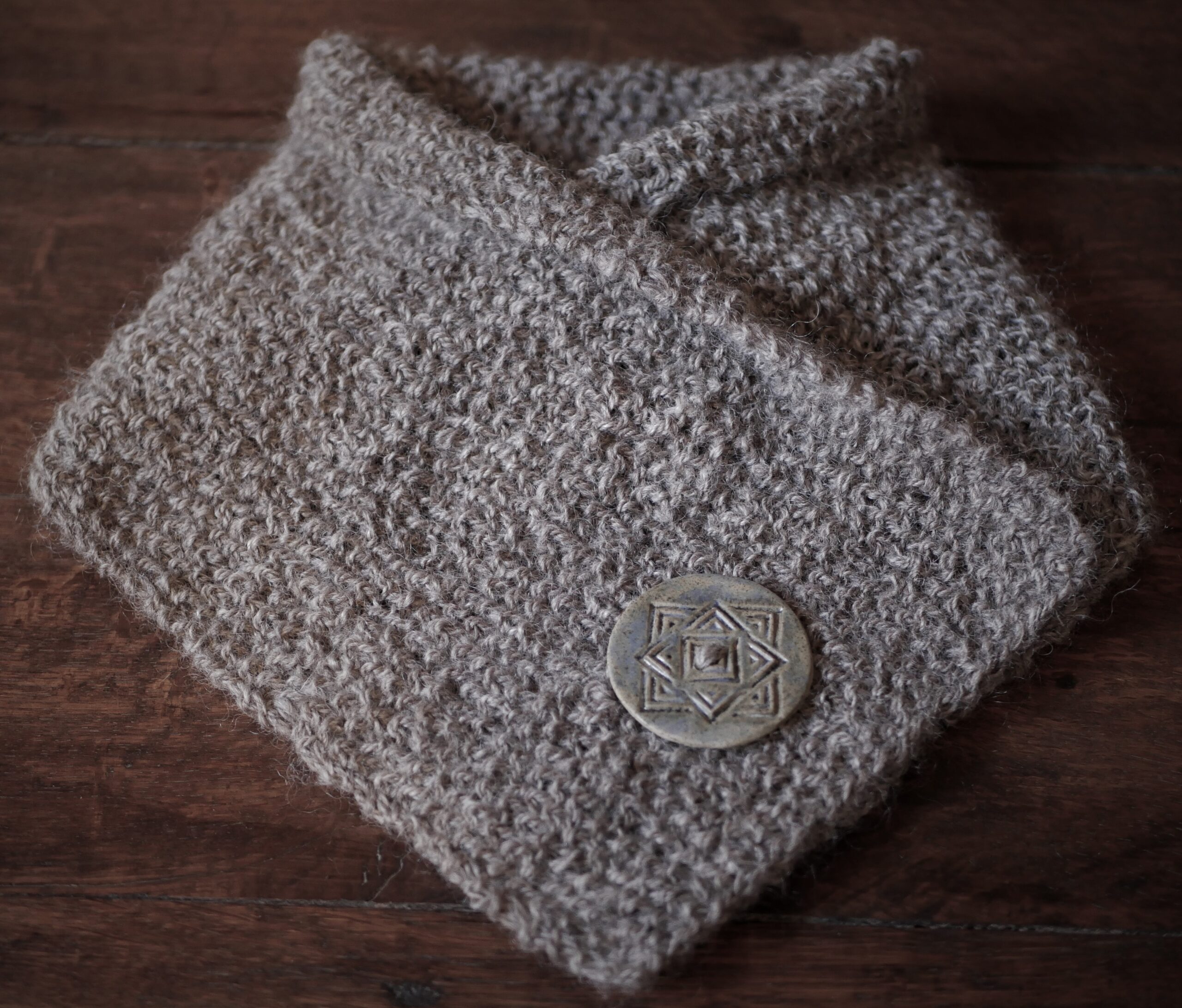 What do you think ?
If you're interested, I can write up the instructions for you.
Qu'est-ce que vous en pensez ?
Si cela vous intéresse, je peux vous rédiger le modèle de tricot.
The entire contents of the SpinningShepherd.com © Copyright 2008-2021. 
Text and photographs may not be published, broadcast or redistributed
without the express permission of the author/owner.