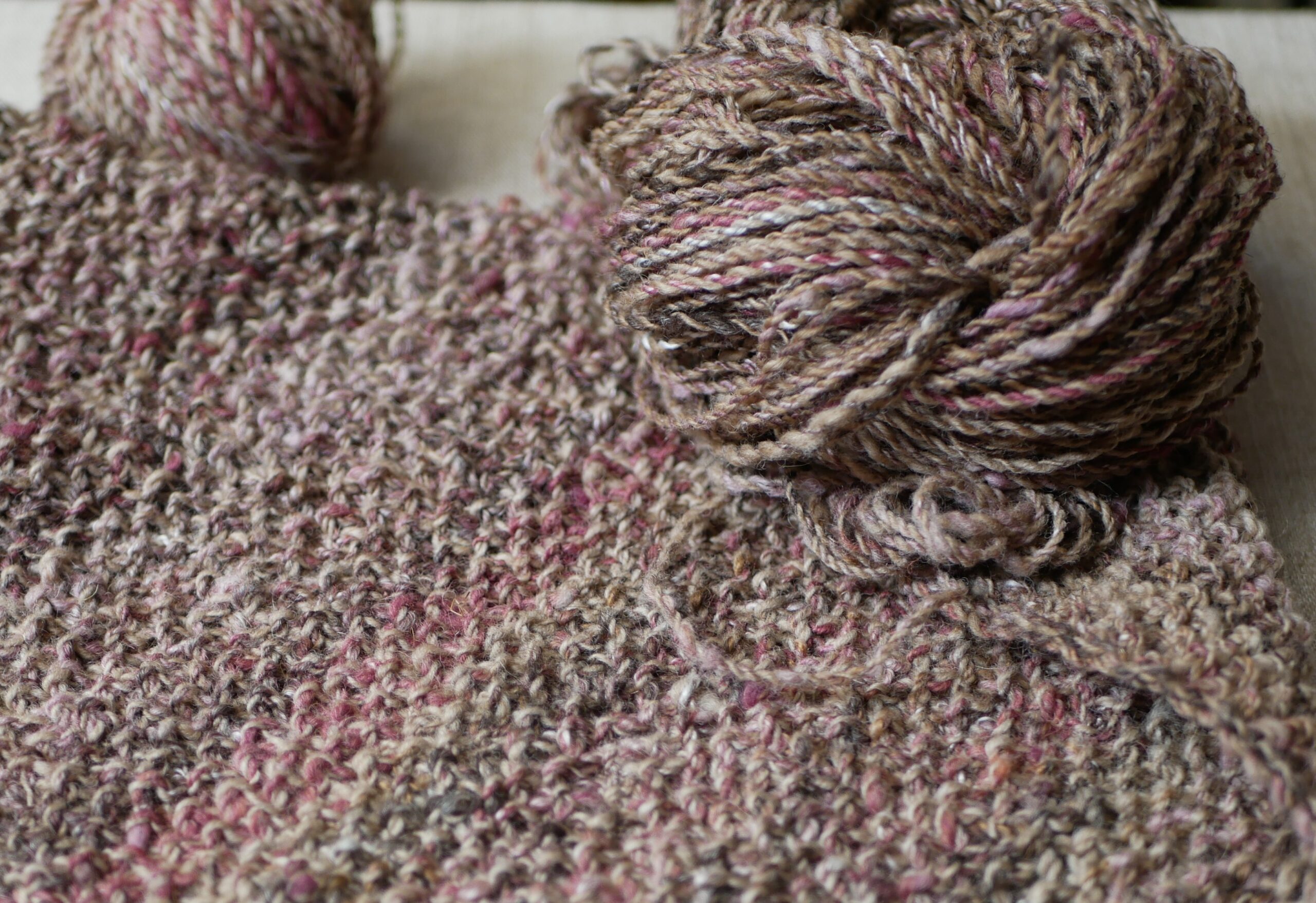 The seed stitch produces a beautiful texture and highlights this variegated yarn, giving it a granite-like appearance.
So far, I think it's looking pretty good …
La belle texture du point de riz met en valeur ce fil nuancé et lui donne un aspect granité.
Je pense que ça s'annonce bien …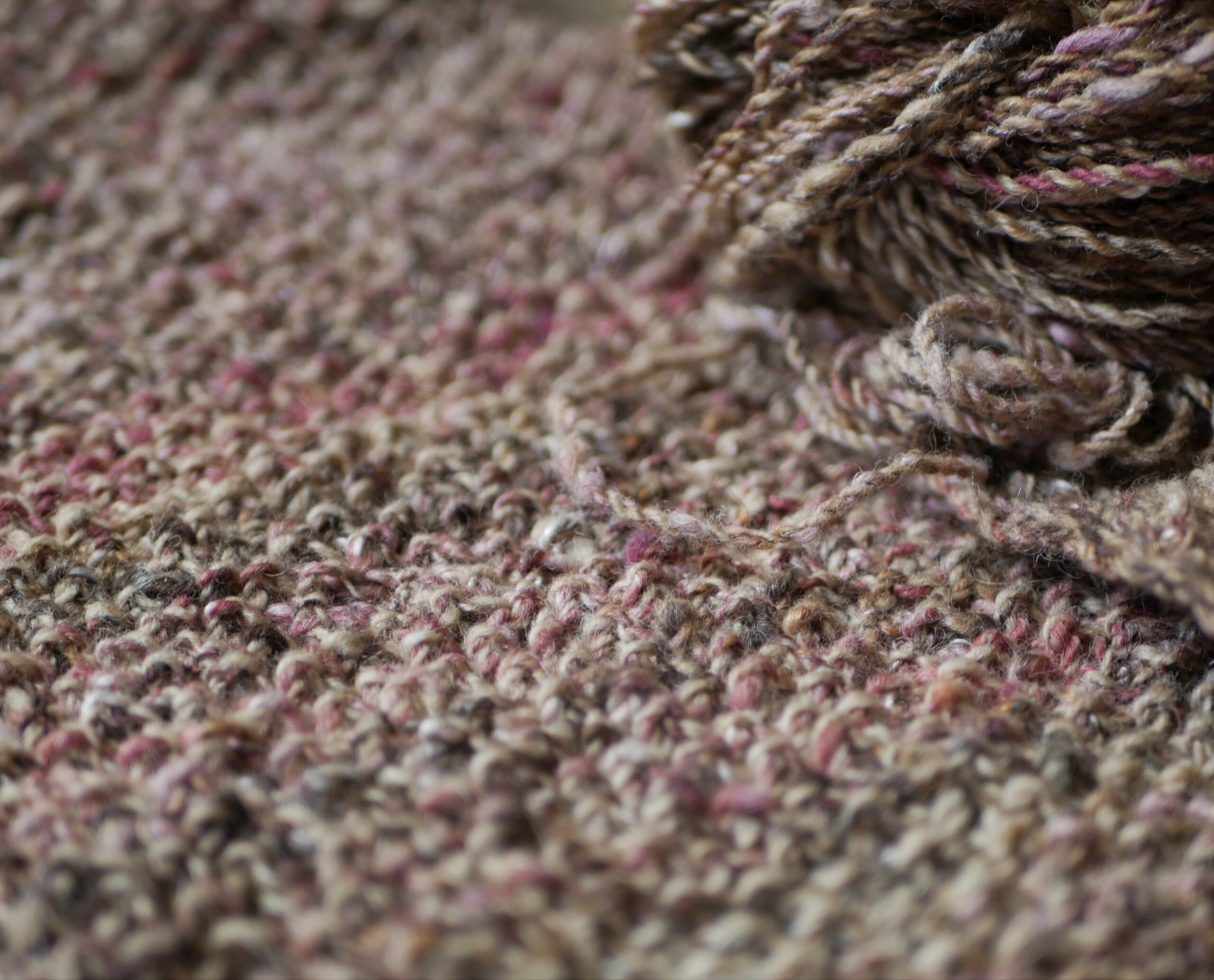 The entire contents of the SpinningShepherd.com © Copyright 2008-2021. 
Text and photographs may not be published, broadcast or redistributed
without the express permission of the author/owner.