Three weeks ago I sowed my woad seeds (Isatis tinctoria).
And now they're coming up …
Il y a trois semaines j'ai semé mes graines de pastel des teinturiers (Isatis tinctoria).
Et maintenant elles lèvent …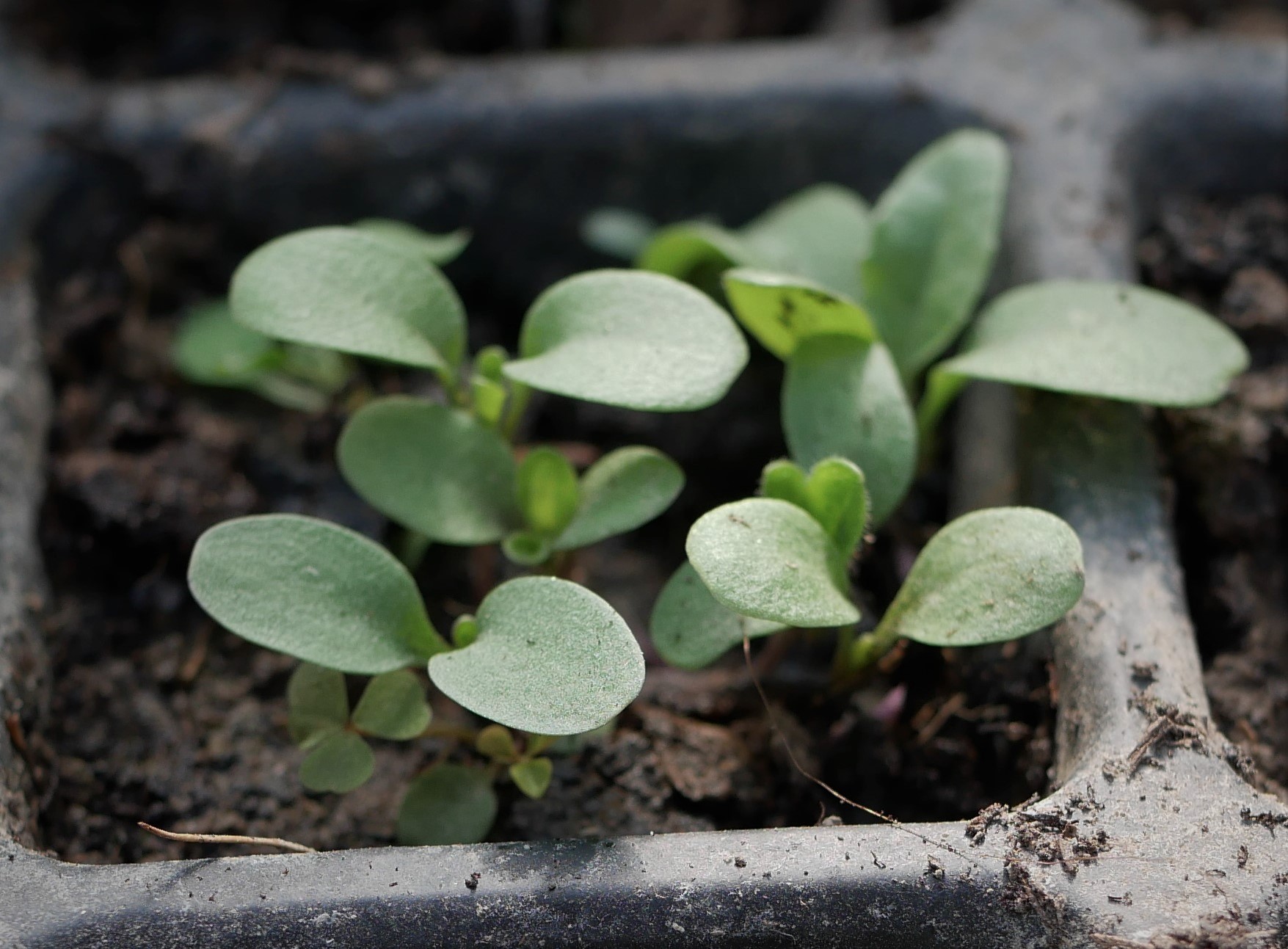 Today I pricked them out in a module tray …
Aujourd'hui je les ai repiquées dans un plateau de semis …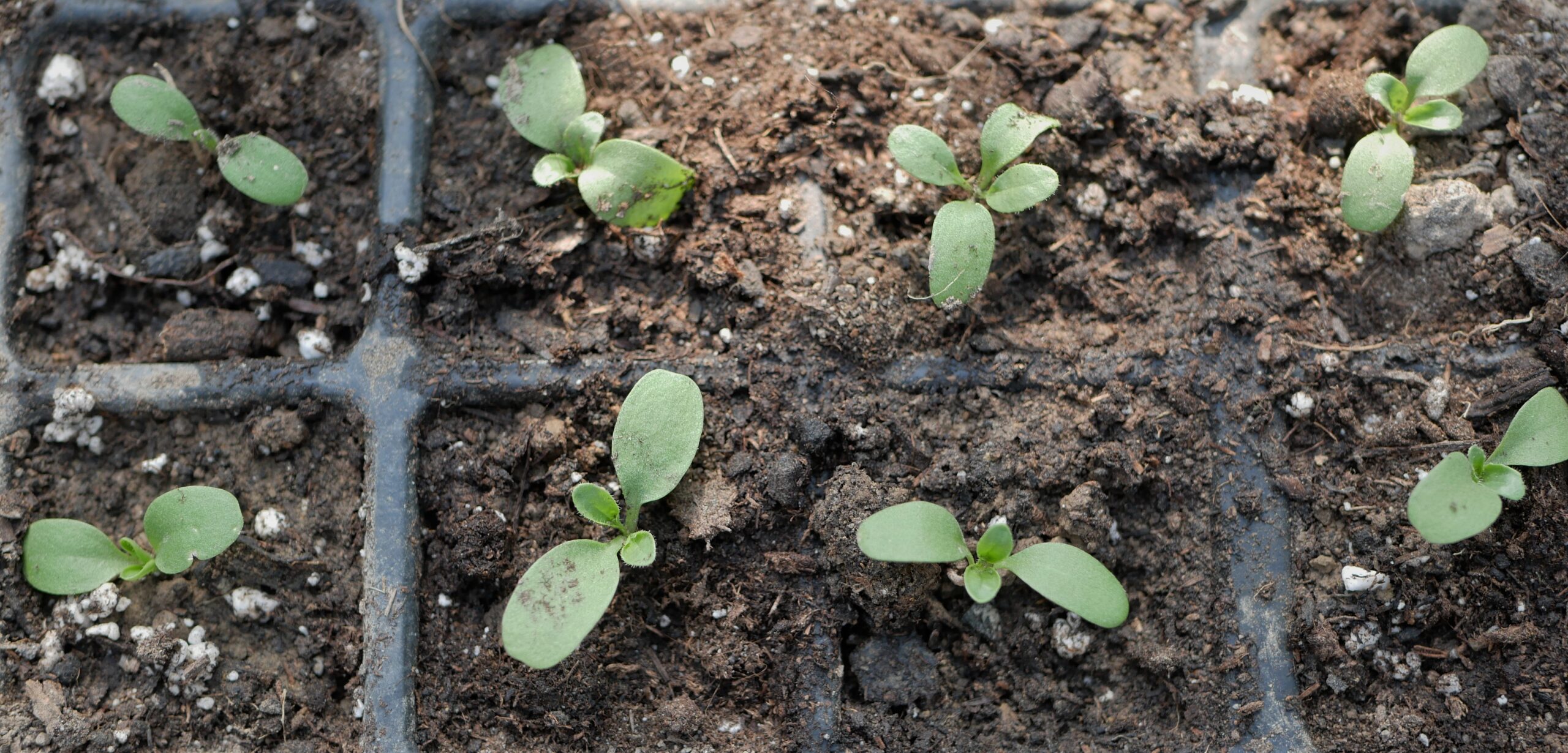 In a month from now I'll plant them out in the garden.
… to be continued …
D'ici un mois je vais les planter en pleine terre.
… à suivra …
The entire contents of the SpinningShepherd.com © Copyright 2008-2021. 
Text and photographs may not be published, broadcast or redistributed
without the express permission of the author/owner.