De la Toison au Tricot n° 189 : S'apprêter à Retordre
It must be said that it isn't always easy to find the "perfect" yarn to ply with a multi-color fiber blend.
As for me, I have a marked preference for a yarn that is more or less neutral that can bring everything together.
I think I found what I was looking for in the back of the closet.
Il faut dire que ce n'est pas toujours évident de trouver une laine « parfaite » pour retordre avec un fil multicolore.
Quant à moi, j'ai une préférence marquée pour une couleur plus ou moins neutre qui peut unifier l'ensemble.
Au fond de l'armoire, je pense l'avoir trouvée!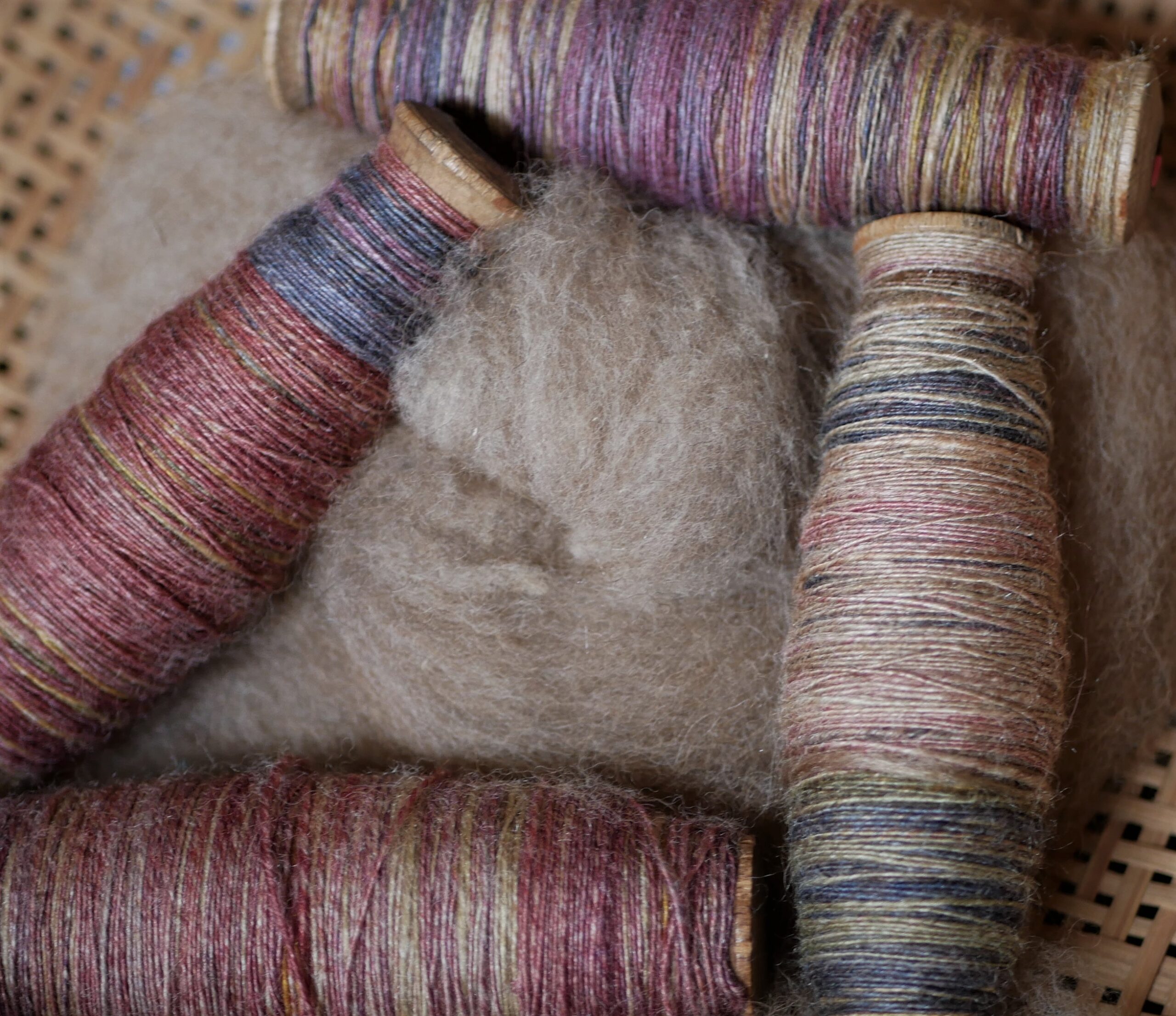 It's a grey-brown Ouessant wool in a lovely taupe color.
I think that this will pair up nicely with the beautiful Corriedale-Alpaca blend.
C'est de la laine Ouessant grise brunâtre, c'est à dire taupe.
Je pense qu'elle se marie très bien avec le beau mélange Corriedale-Alpaga.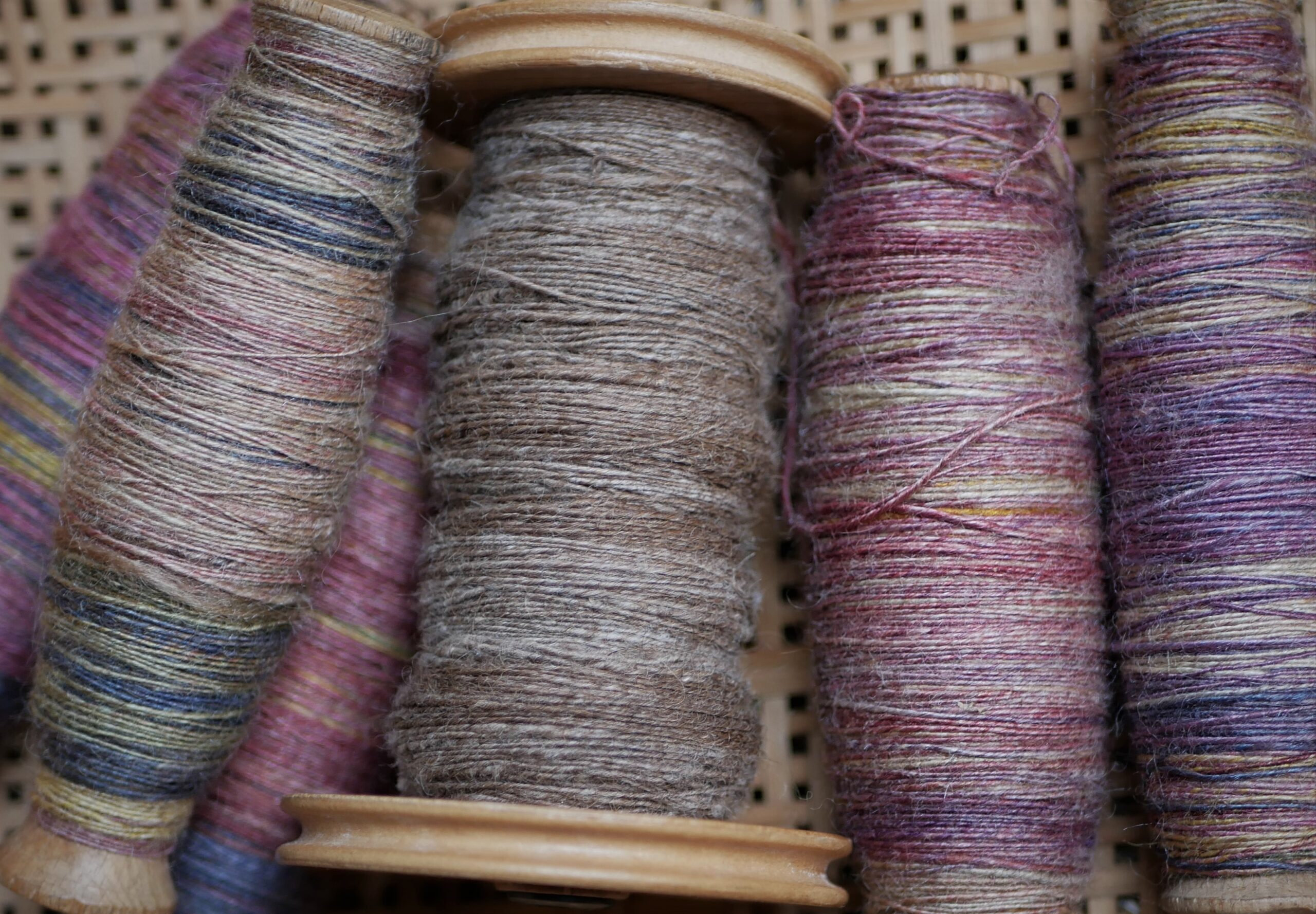 Now, off to the wheel !
… to be continued …
Maintenant, au rouet !
… à suivre …
The entire contents of the SpinningShepherd.com © Copyright 2008-2021. 
Text and photographs may not be published, broadcast or redistributed
without the express permission of the author/owner.