Tour des Toisons 2021 : 15ème étape

For the 15th day of the Tour I plied together the two bobbins that I had already plied.
I ended up with 200 grams & 190 meters of yarn.
Pour la 15ème étape du tour j'ai retordu ensemble les deux fils que j'avais déjà retordu séparément.
J'ai fini par avoir 190 mètres pour 200g de laine.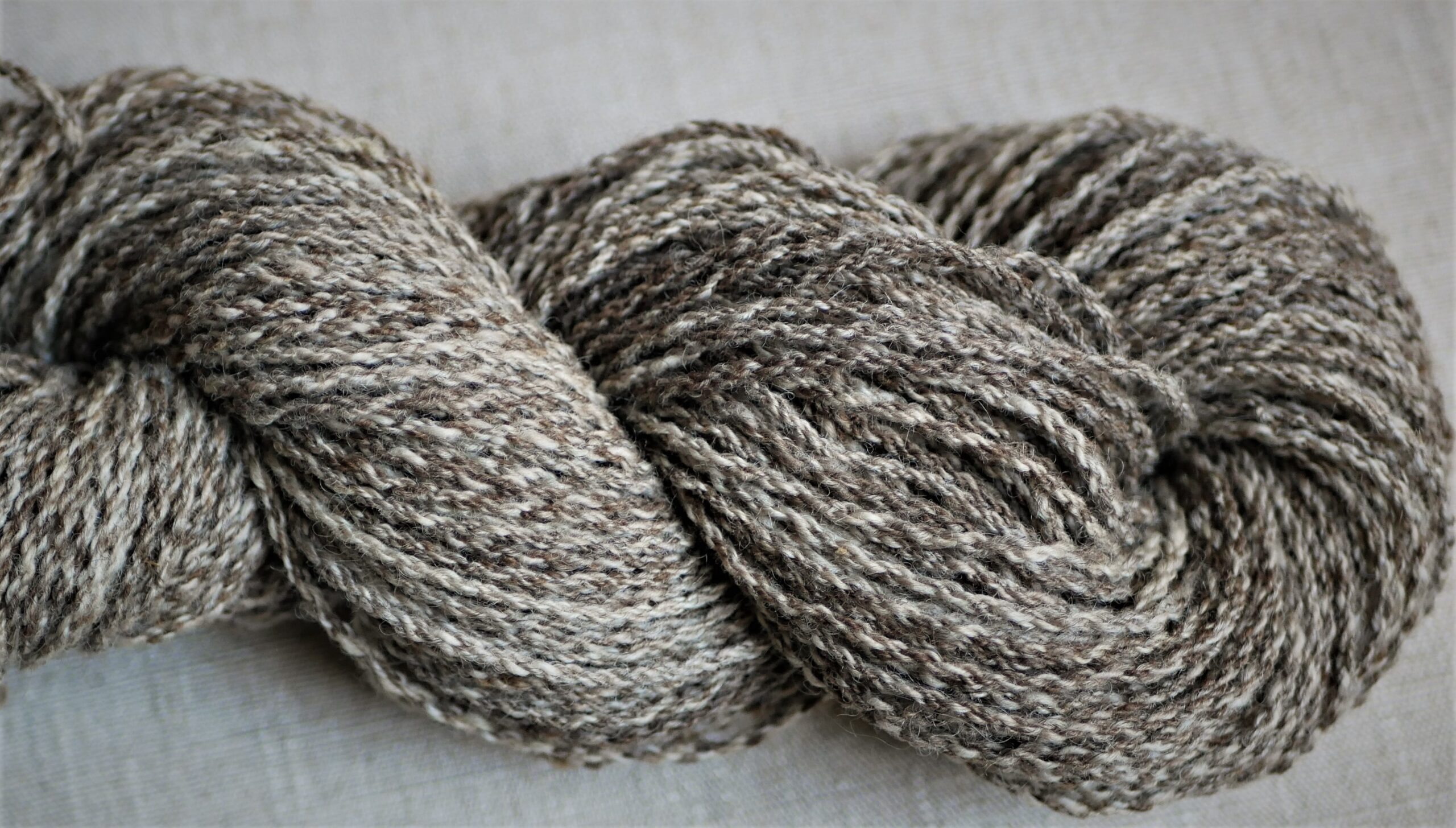 This beautiful cabled yarn goes perfectly with the cabled yarn that I made from the hand-painted Corriedale-Alpaca top.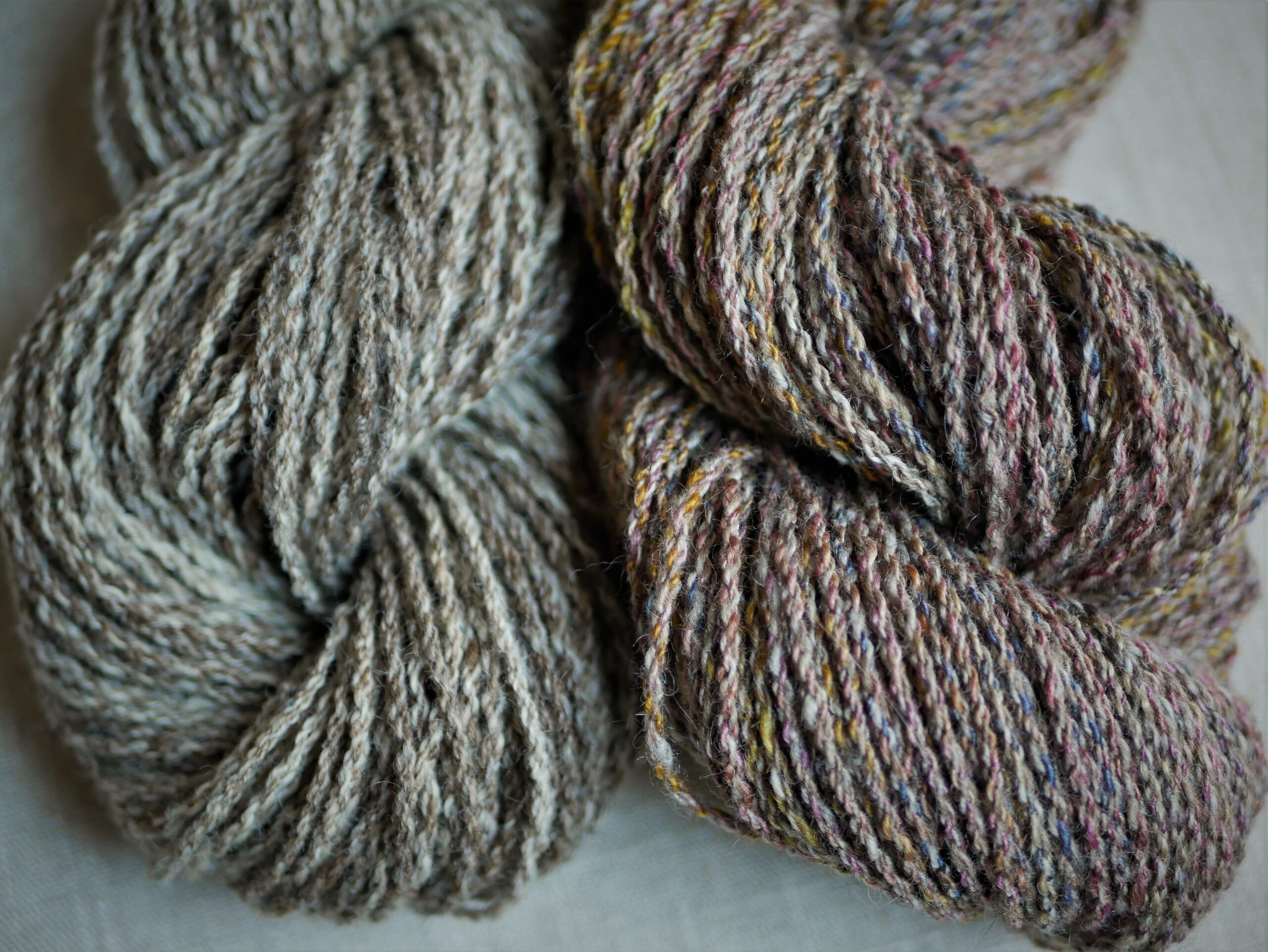 I would really like to use these two yarns together. 
Currently, I'm thinking about the pattern Omena by Jill Zielinski.
I'm really quite tempted by this original vest design.
So what do you think ?
J'aimerais bien utiliser ces deux laines ensemble.
Actuellement, je songe au modèle Omena de Jill Zielinski.
C'est un gilet assez original qui me tente beaucoup.
Qu'est-ce que vous en pensez ?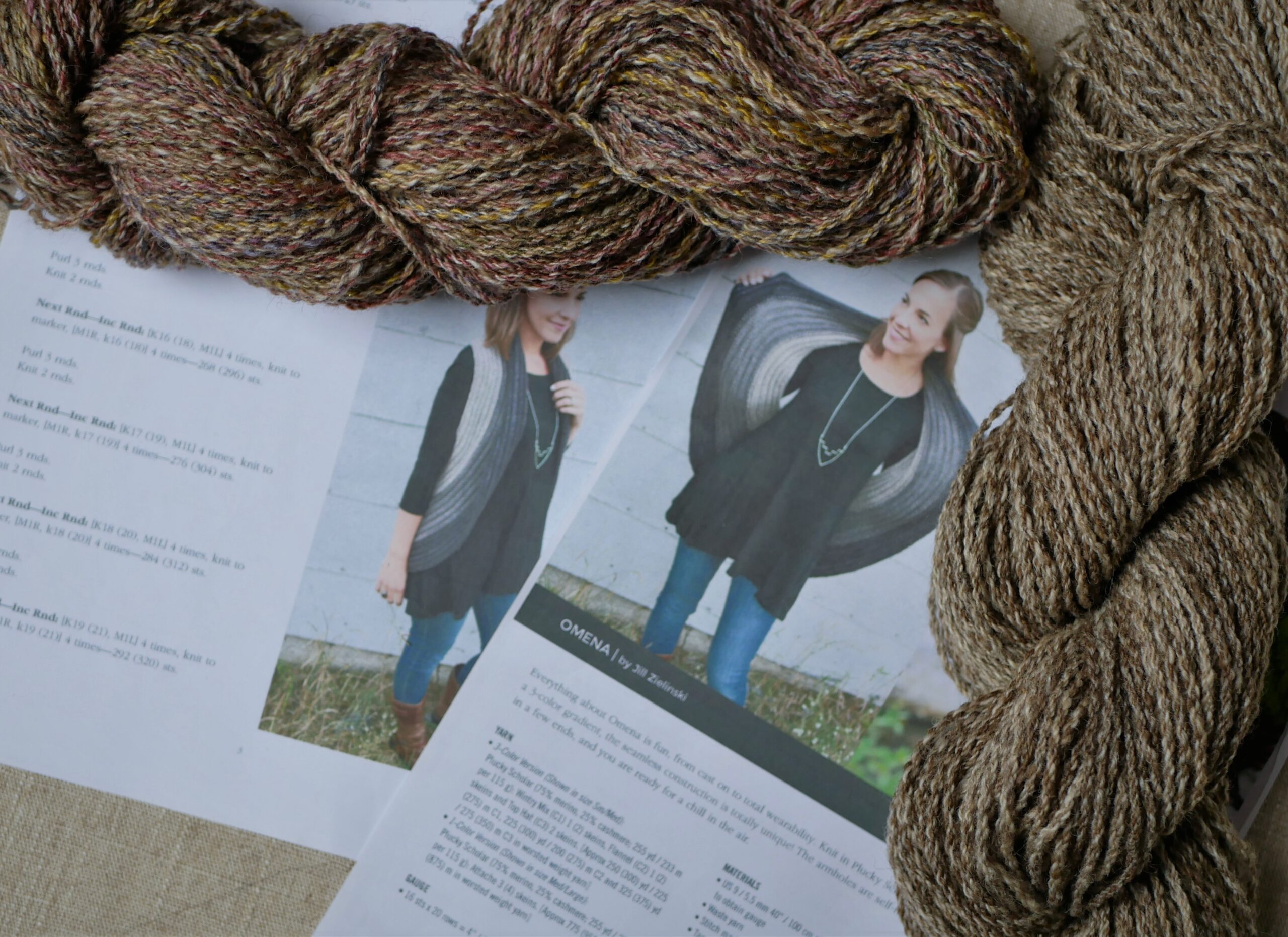 The entire contents of the SpinningShepherd.com © Copyright 2008-2021. 
Text and photographs may not be published, broadcast or redistributed
without the express permission of the author/owner.