Un Petit Guide de la laine Ouessant, n° 8 : Lecture de la laine – un devoir sur table

For the past few weeks we have been discovering the beauty of Ouessant wool and its distinguishing characteristics, such as it's lack of uniformity and the different types of fibers that can be found in an Ouessant fleece. With this basic knowledge of wool, we have the tools needed to "read" a fleece. By just looking at a fleece we can learn so much about the wool that we have in front of us : there's no need for expensive laboratory tests to tell us what is in front of our very eyes!
So, I would like to propose an "open book test" as a way of reviewing what we have learned so far.
In carefully looking at each of the following photos, what can we say about the wool or the fleece that is shown?
Come on! Give it a go! You'll find the answers at the end of the week.
Depuis plusieurs semaines, nous avons découvert ensemble la laine Ouessant et les caractéristiques qui la distinguent : comme le manque d'uniformité dans la toison Ouessant et les divers types de fibres qui s'y retrouvent. Avec ces éléments de base, nous avons les outils requis pour "lire" une toison. Avec rien que l'œil, nous pouvons découvrir beaucoup de choses sur la laine : il n'y a pas besoin d'analyses techniques en laboratoire pour nous dire ce que nous pouvons voir avec nos propres yeux !
Alors, je vous propose une petite révision en guise de devoir sur table.
En regardant attentivement chacune des photos suivantes, qu'est-ce que nous pouvons dire sur la laine ou la toison présentée ?
Allez-y! Il faut tenter votre chance! La correction, en fin de la semaine.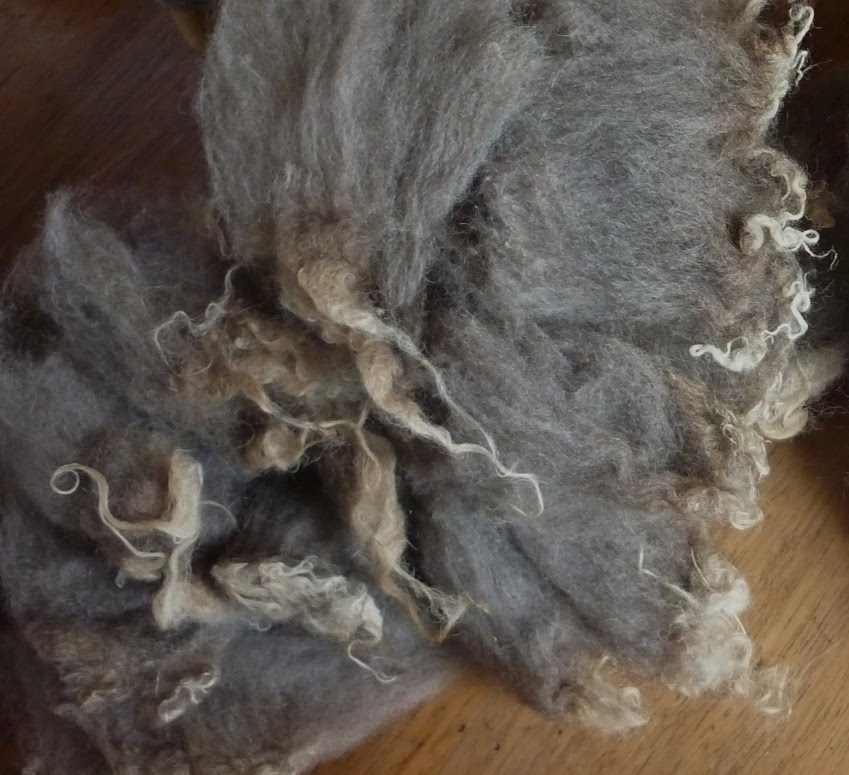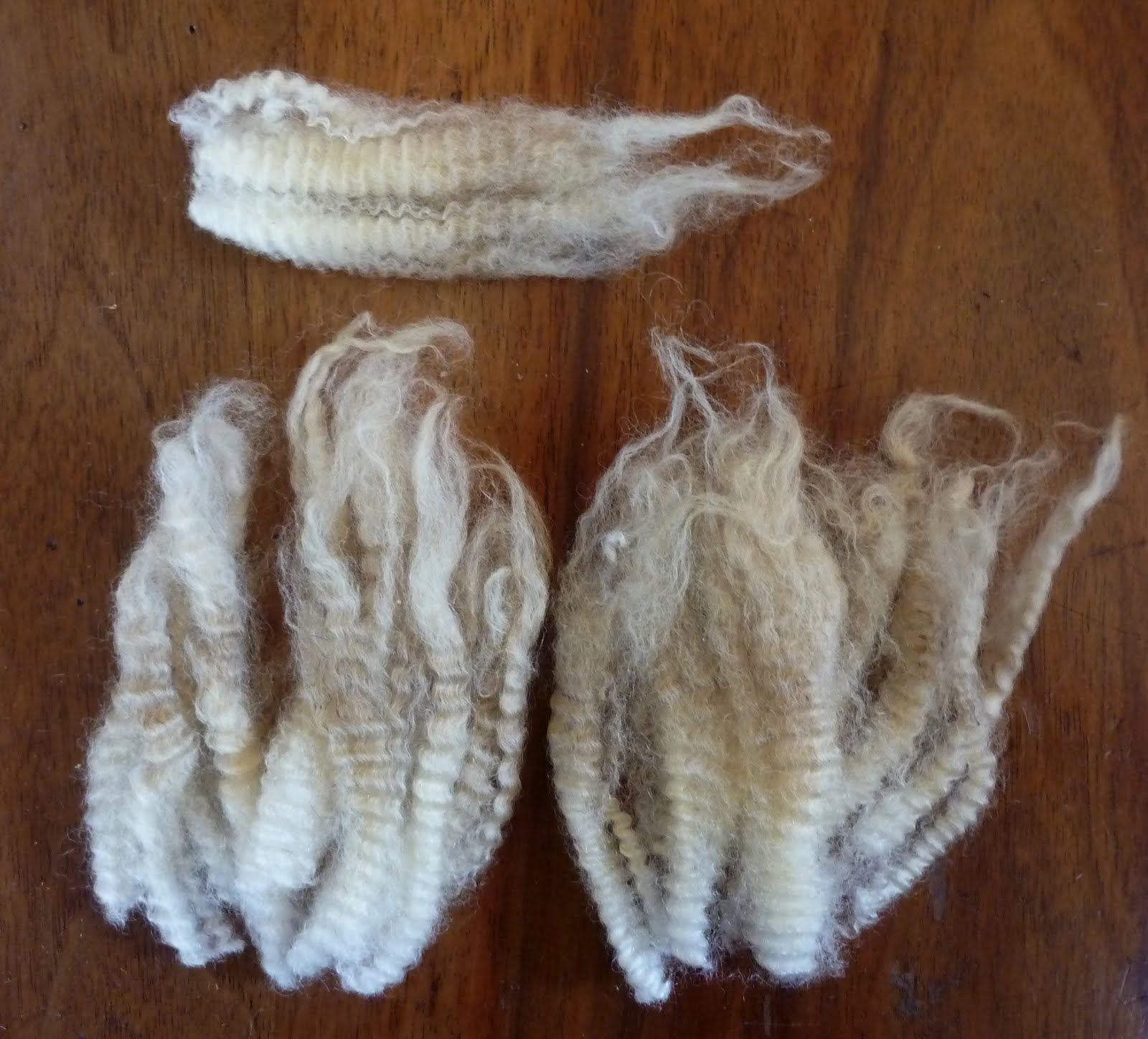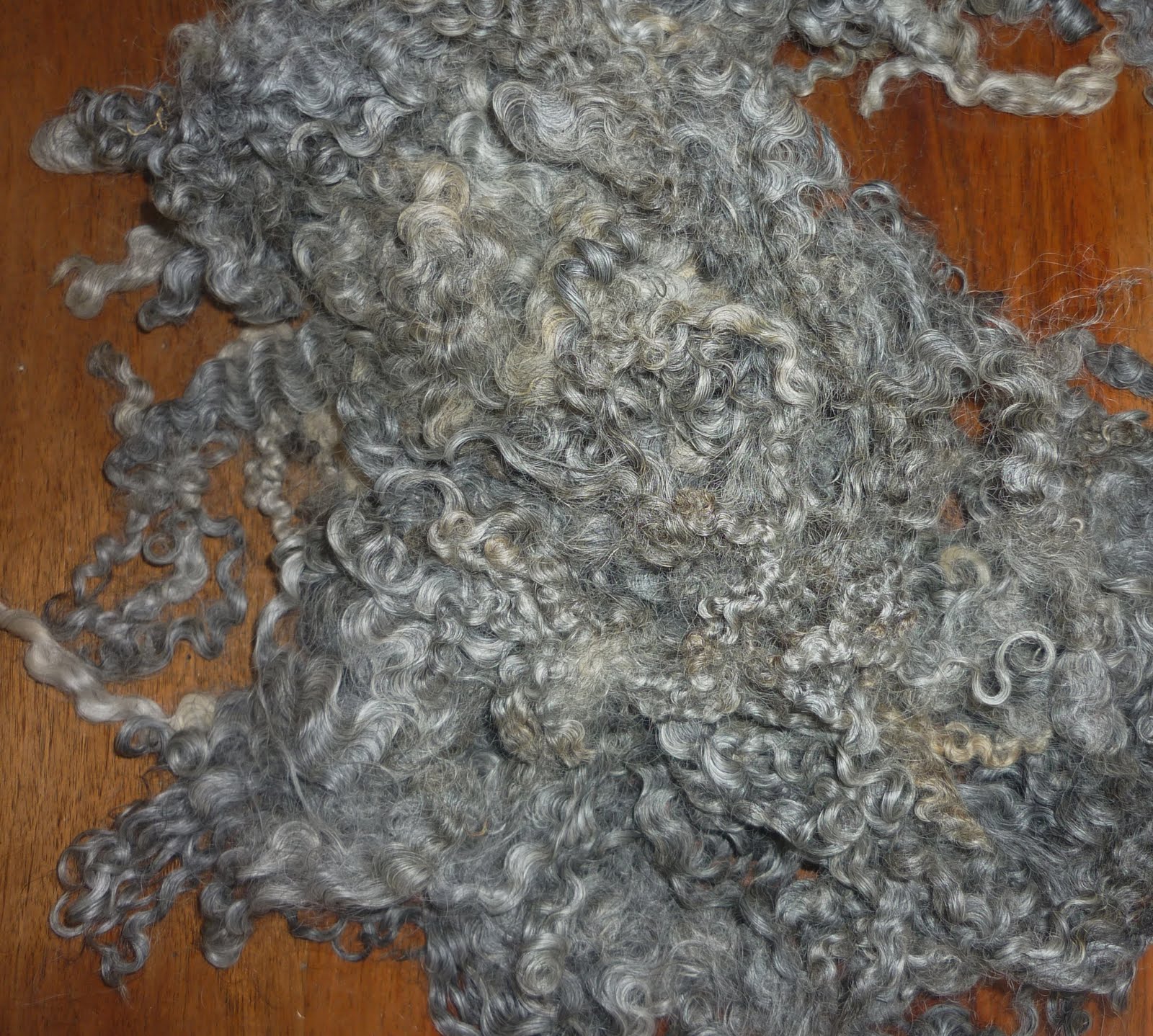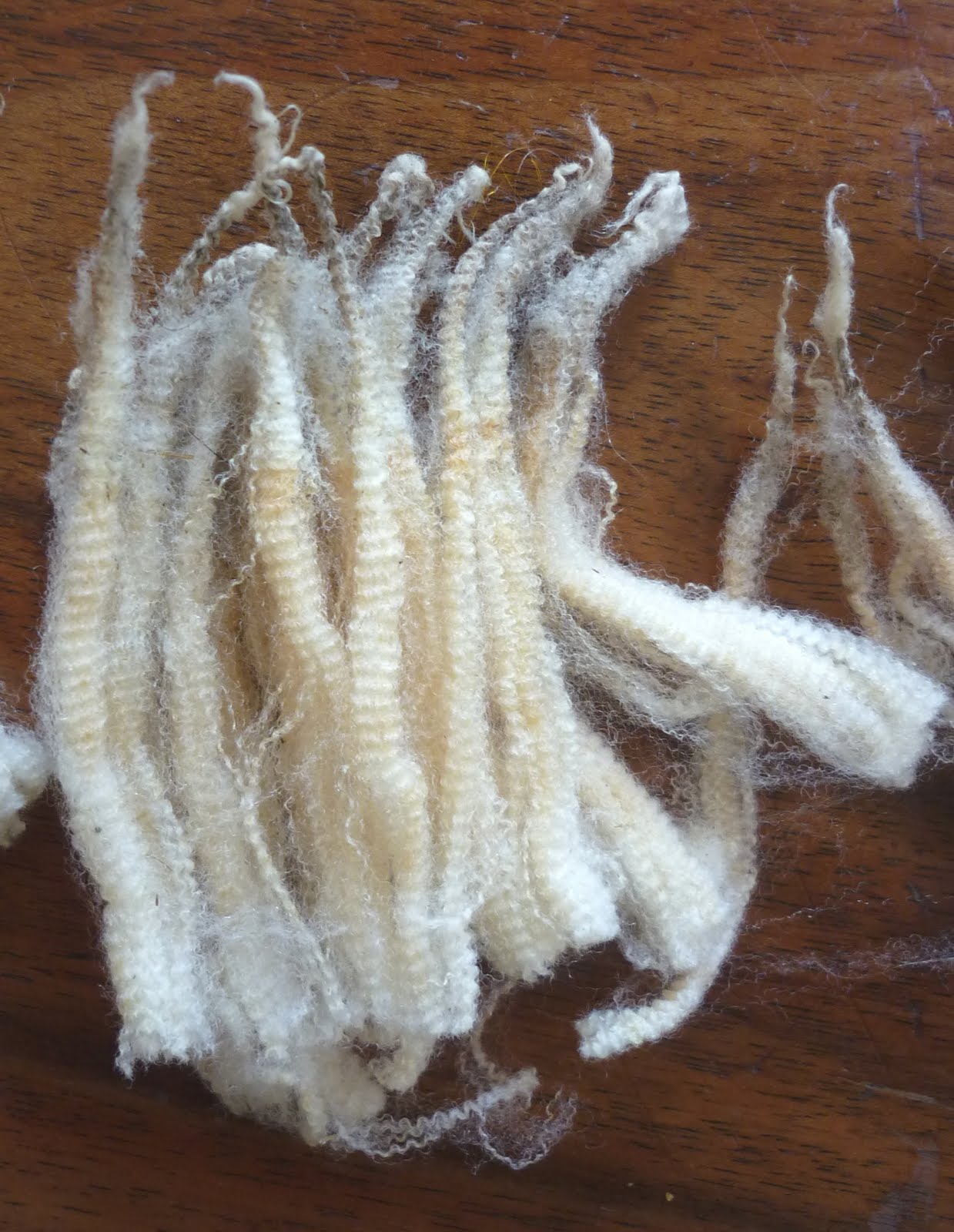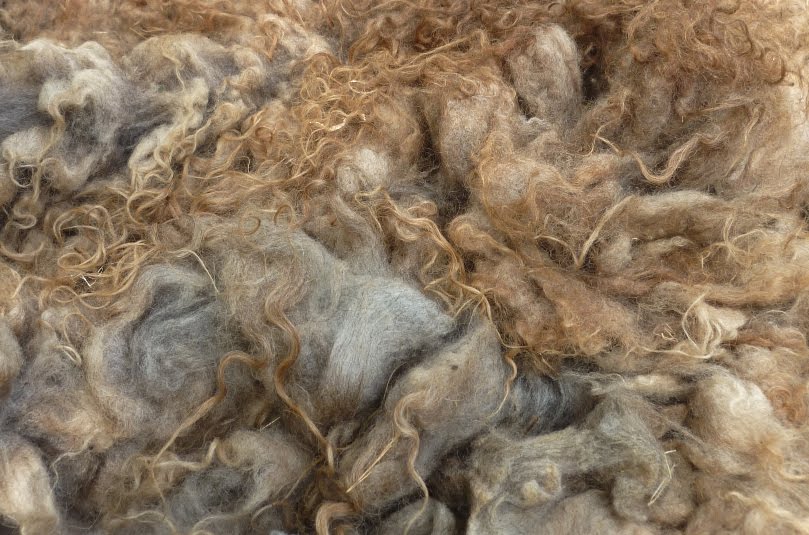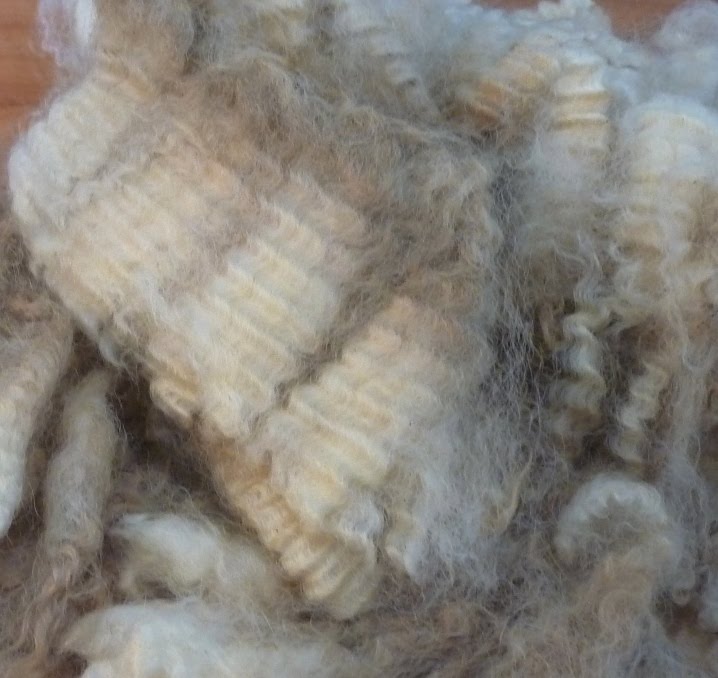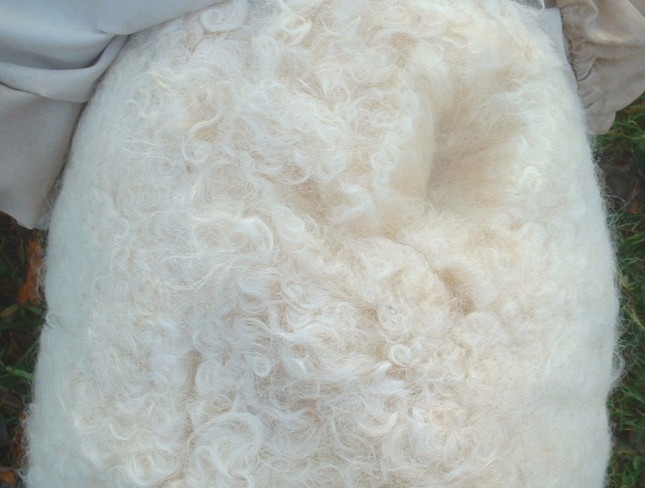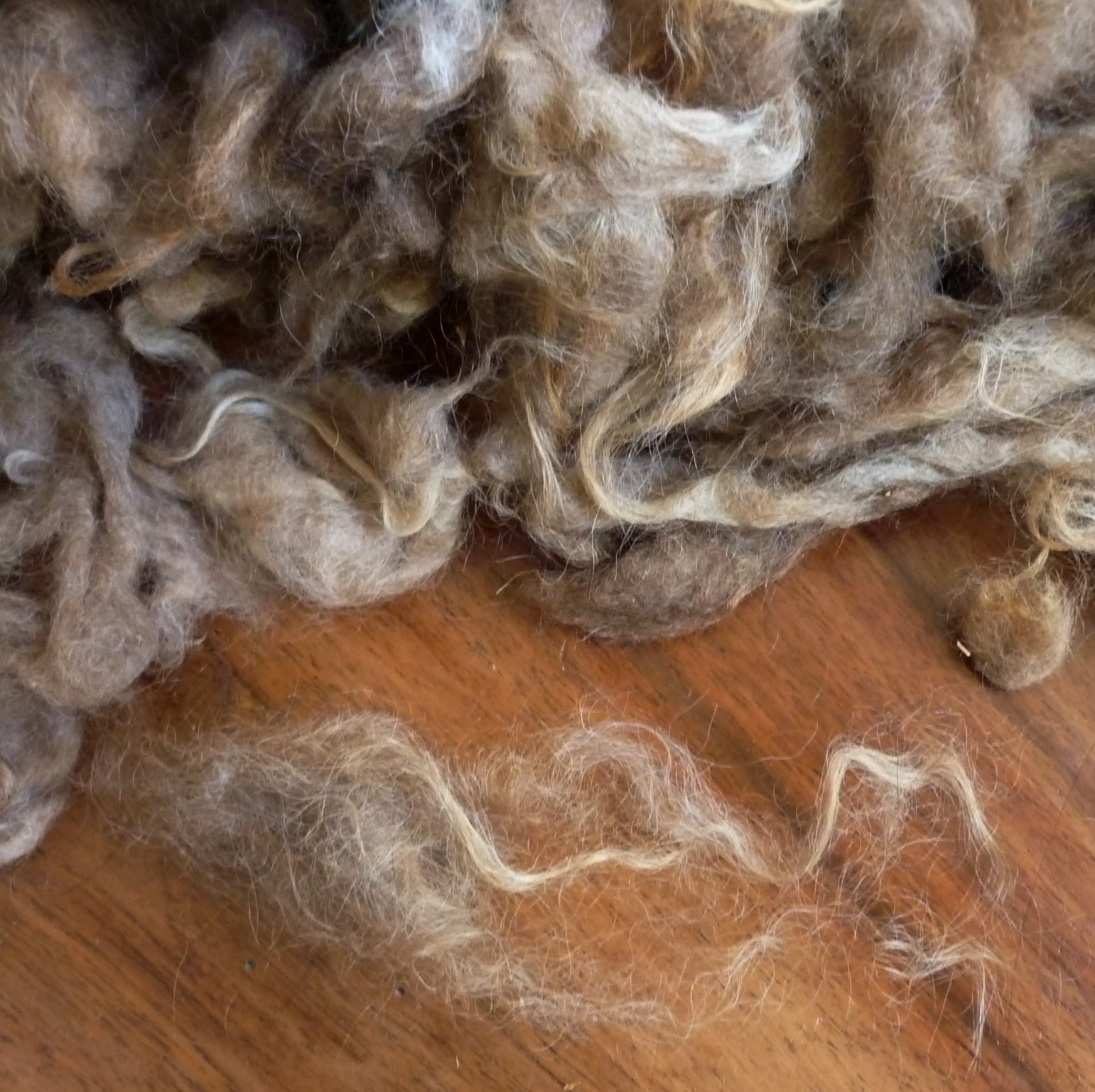 The entire contents of the SpinningShepherd.com © Copyright 2008-2019. 
Text and photographs may not be published, broadcast or redistributed
without the express permission of the author/owner.