De la Toison au Tricot n° 171 : Maintenant les perles !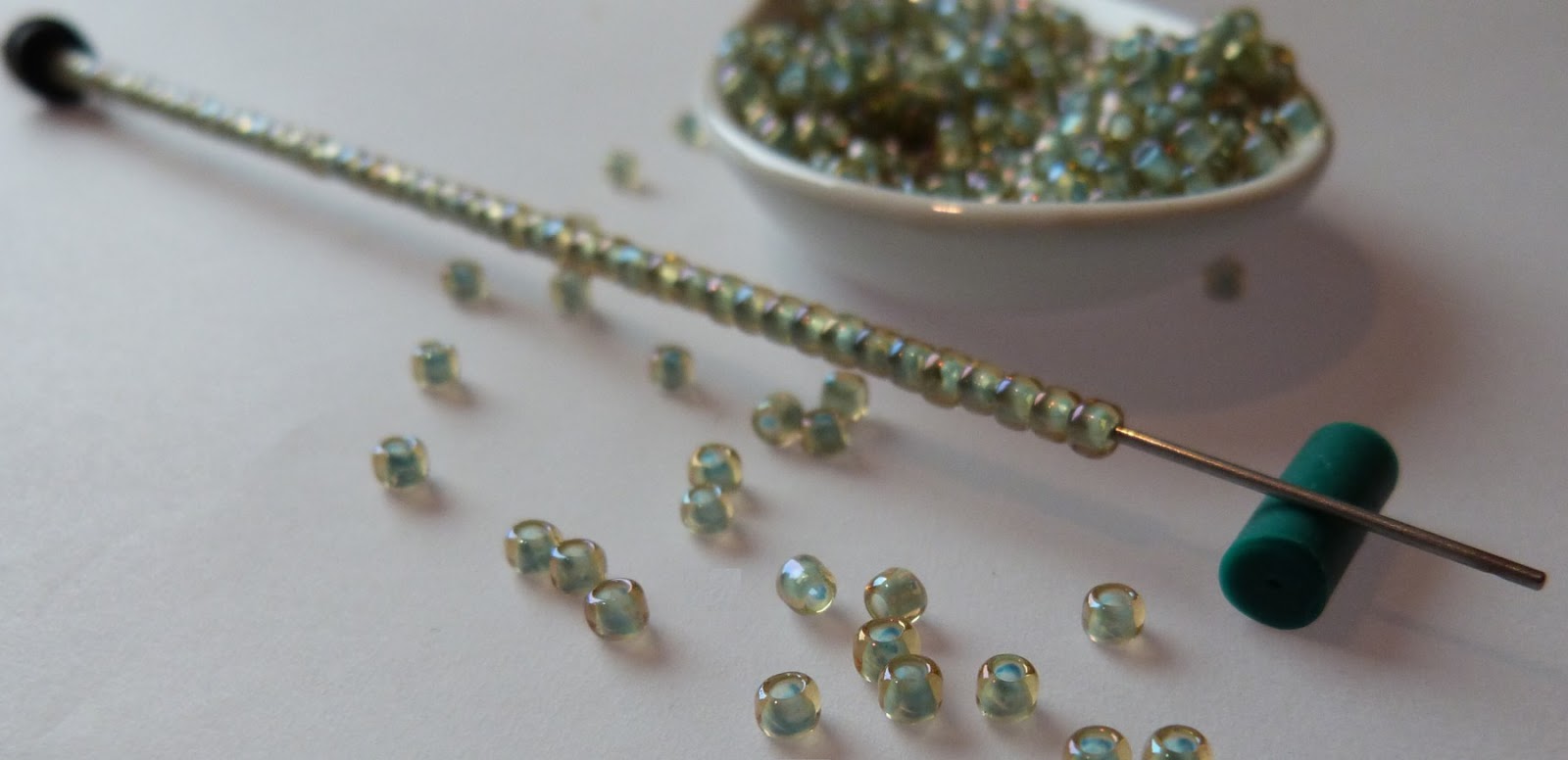 Ça y est ! Le diagramme B du châle «Prairie Rose» d'Evelyn A. Clark a été répété 5 fois. C'est maintenant le moment d'ajouter des perles au tricot car j'arrive à la bordure de ce petit châle !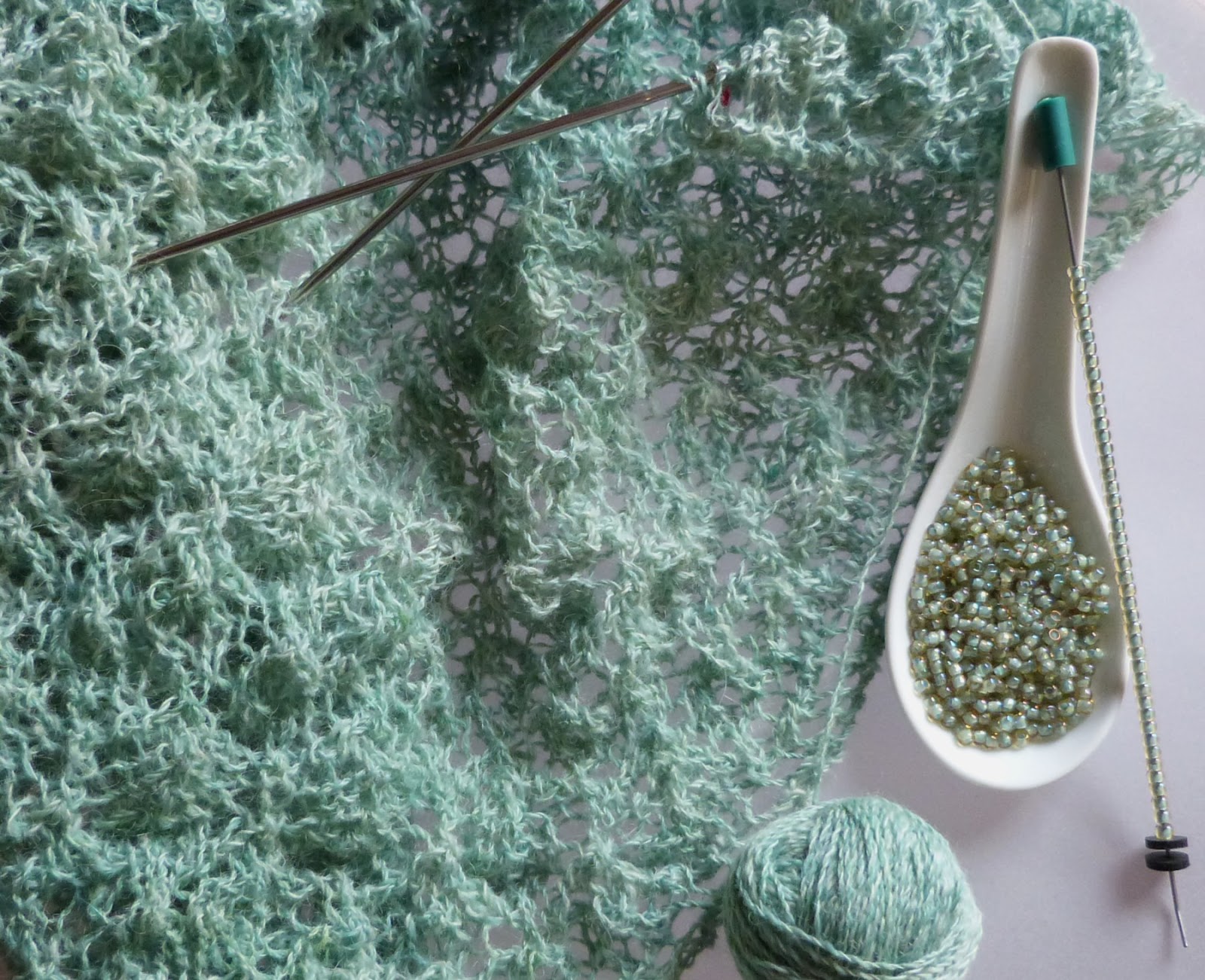 For this project I'm going to use "Toho" 8/0 beads in "Sea Foam Topaz". I bought them at Aura Crystals : They have an outstanding range of beads for knitters.
Pour ce projet je vais utiliser des perles « Toho » 8/0 de couleur « Sea Foam Topaz ». Je les ai achetées chez Aura Crystals, qui nous propose un éventail de perles exceptionnel.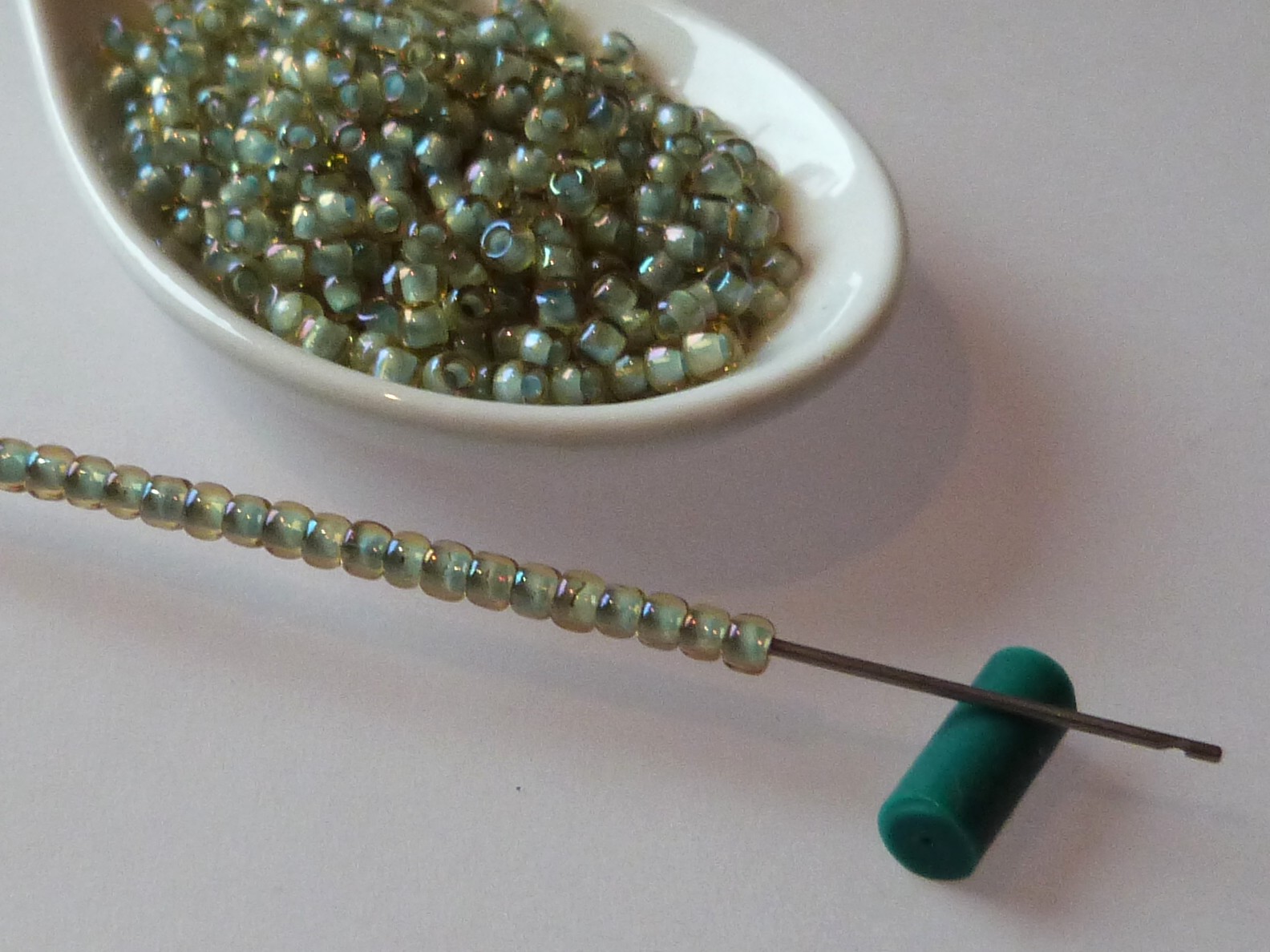 I've also just purchased a "Fleegle Beader". This innovative little tool is an alternative to using a crochet hook and it seems to be quite promising.

D'autre part, je viens de me procurer un « Fleegle Beader ». Ce petit outil innovant présente une alternative à une aiguille à crochet et me semble très prometteur.
Next week I'll let you know what I think about this new little beading tool for knitters.

La semaine prochaine je vous ferai un petit compte rendu de mon expérience avec ce nouvel outil.
The entire contents of the SpinningShepherd.com © Copyright 2008-2019. 
Text and photographs may not be published, broadcast or redistributed
without the express permission of the author/owner.