This year, Castille's fleece (Lutins du Montana) was particularly beautiful : ever so fine with lots of style. But first, a big "thank you" to Castille and her shepherd for such a lovely fleece.
Cette année, la toison de Castille des Lutins du Montana était particulièrement belle : d'une finesse inouïe et du style. Mais d'abord un grand merci à Castille et son berger pour cette belle toison.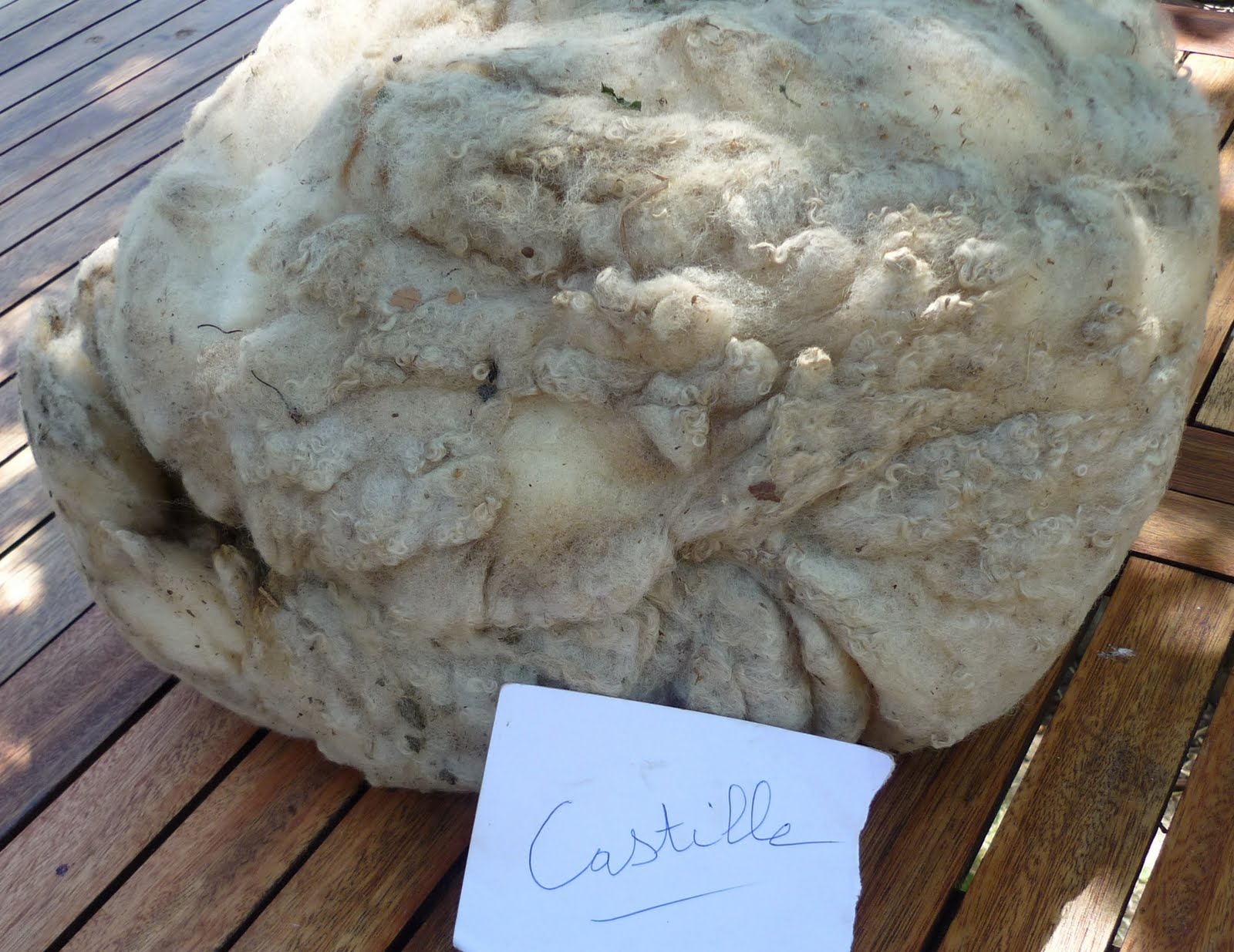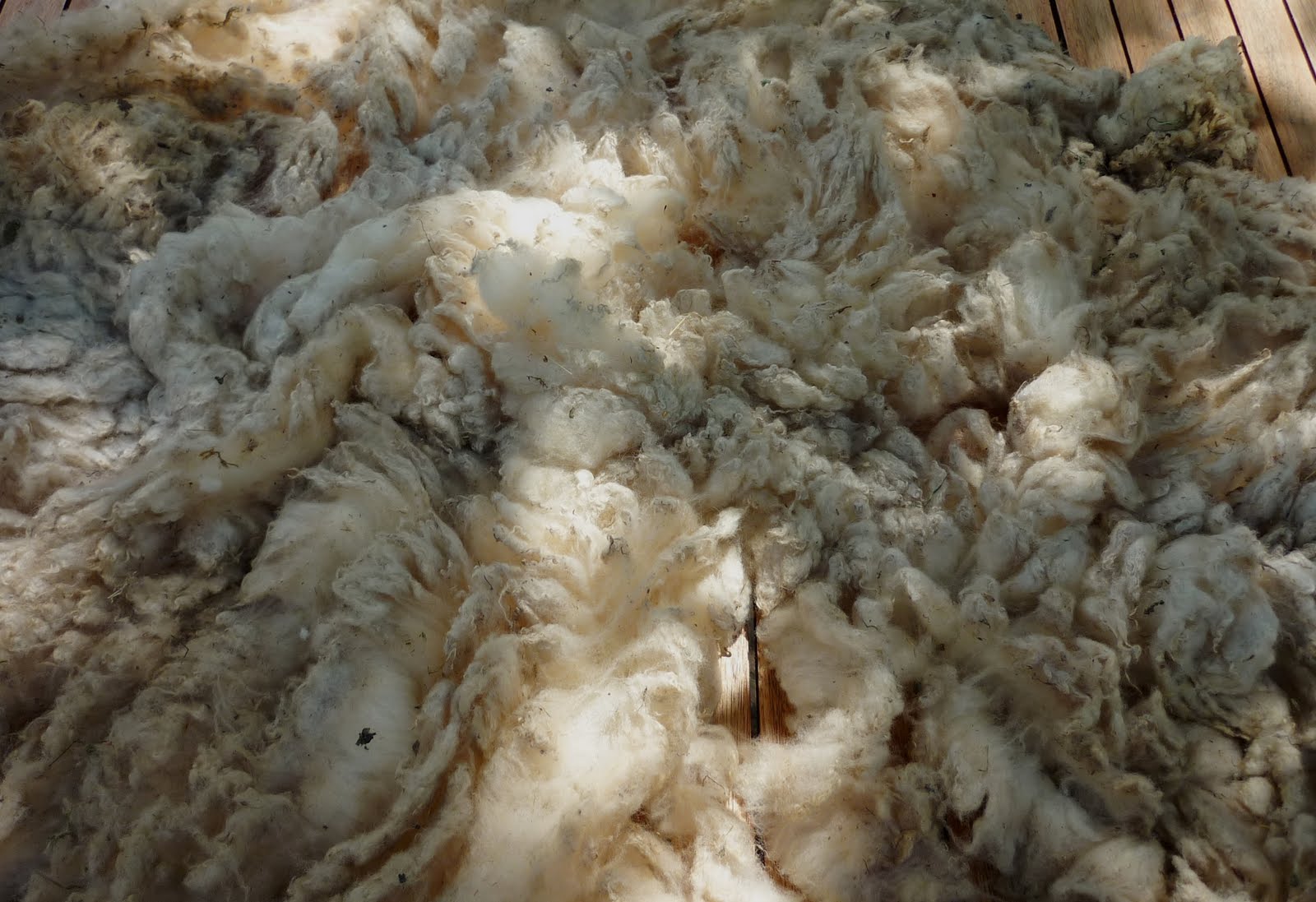 I washed all of this fleece then I decided to dye half of it.
Here it is … in all the colors of the setting sun !
J'ai lavé l'ensemble de cette toison, puis j'ai décidé d'en teindre la moitié.
La voilà … aux couleurs du soleil couchant !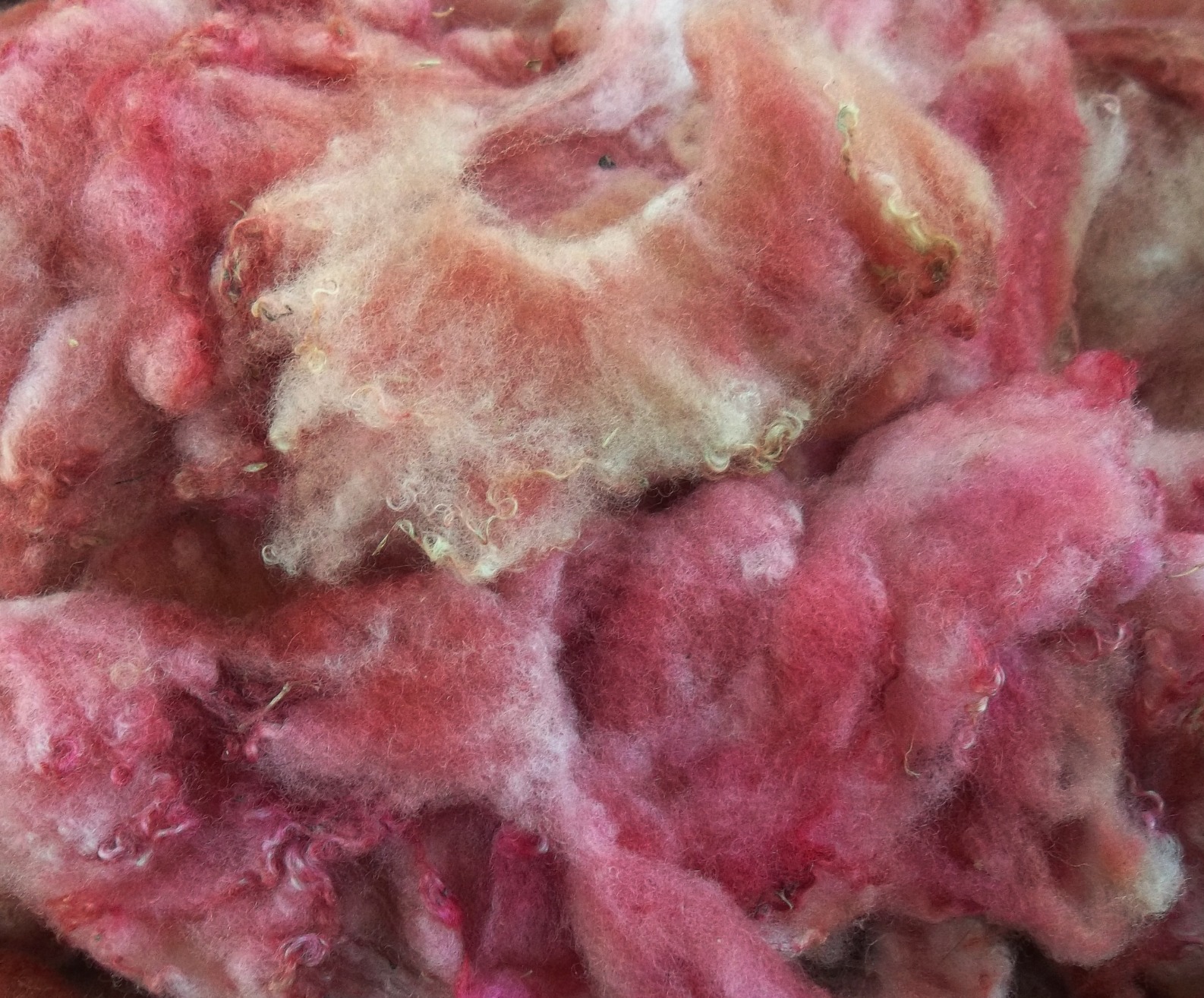 I have lots of things to say about this little ewe and her beautiful fleece … but that will have to wait for another time.
J'ai plein de choses à dire au sujet de cette brebis et sa belle toison … mais ça sera pour une autre fois.
The entire contents of the SpinningShepherd.com © Copyright 2008-2019. 
Text and photographs may not be published, broadcast or redistributed
without the express permission of the author/owner.