Une semaine très chargée à la pouponnière !

What a week in the nursery !
Since last Sunday, there's been 9 lambs born, including a lovely little black ewe lamb born just this morning.
Quelle semaine à la pouponnière !
Depuis dimanche dernier, il y a eu 9 naissances, y compris une jolie petite agnelle noire née ce matin même.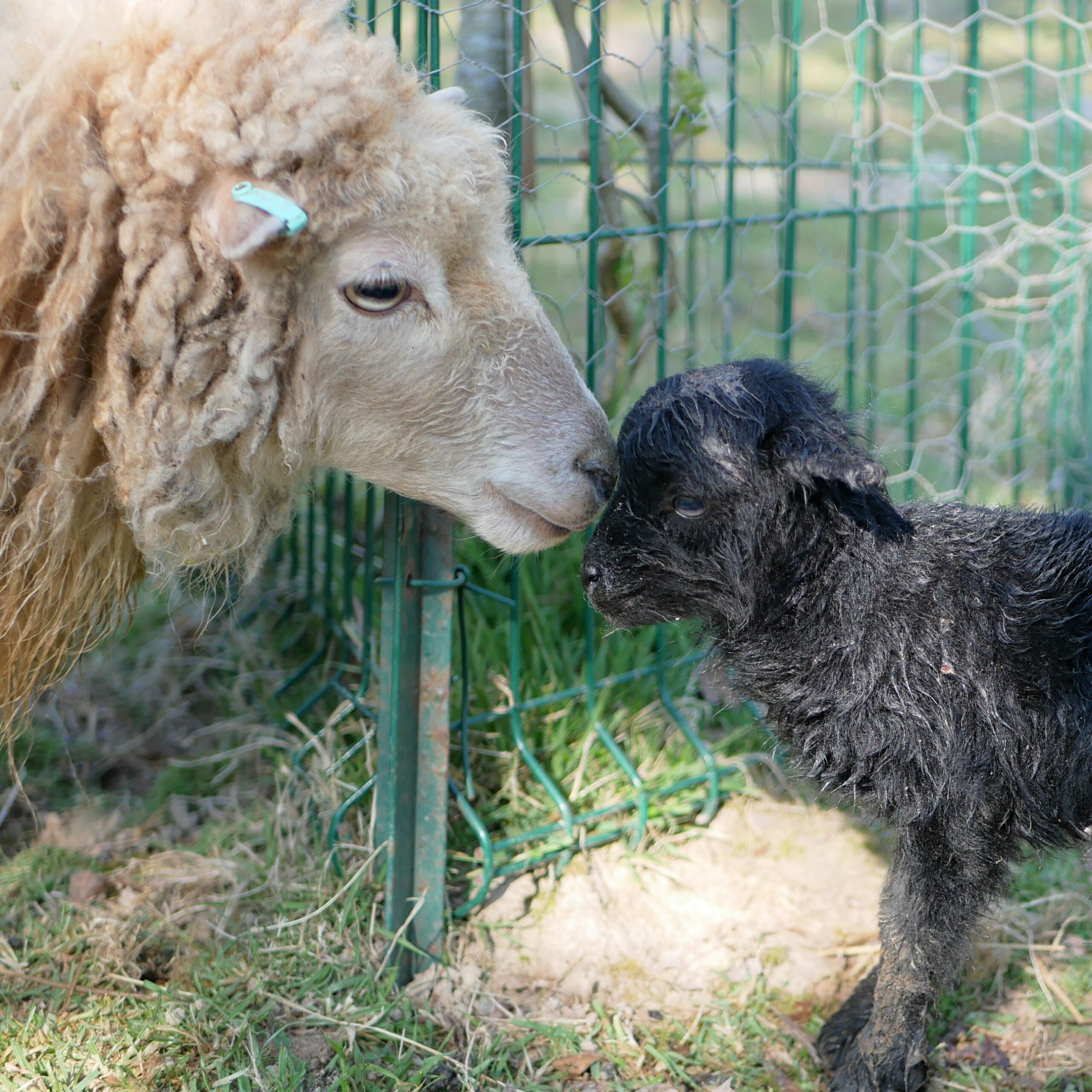 As of today, out of the 12 lambs born, I have 9 ram lambs and only 3 little ewe lambs.
In other words, the male-female ratio isn't very good !
So, the rare ewe lambs are even more precious in the eyes of the Shepherd !
Aujourd'hui, sur 12 naissances, j'ai 9 petits béliers et seulement 3 petites brebis !
Bref, le rapport mâle-femelle n'est pas terrible!
Alors, les rares femelles sont très chères aux yeux de la Bergère !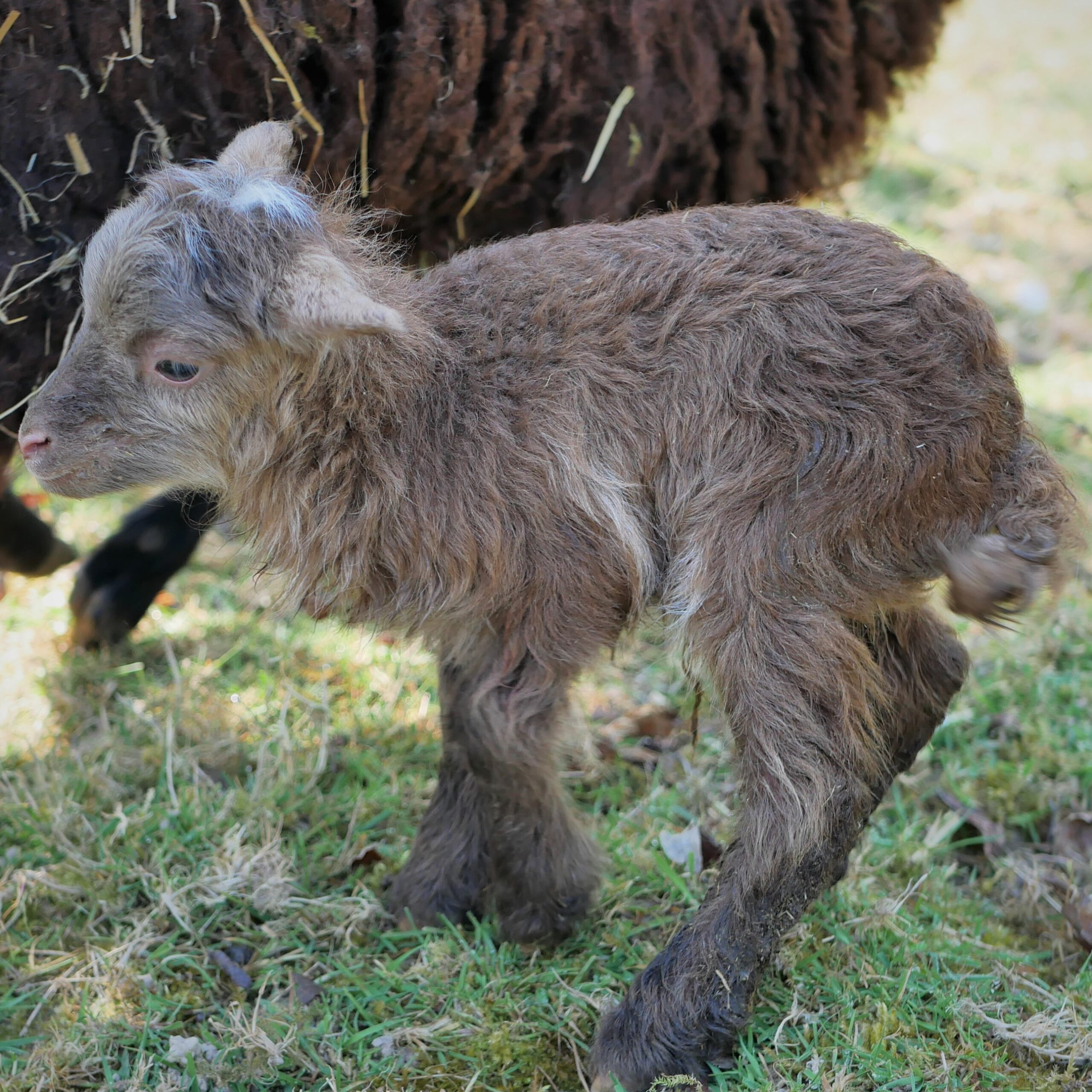 Three little ewe lambs : one white, one black, and one rusty midsides.
Each one as pretty as the others.
Trois petites agnelles : une blanche, une noire, et une rusty midsides.
Toutes aussi jolies, l'une que l'autre.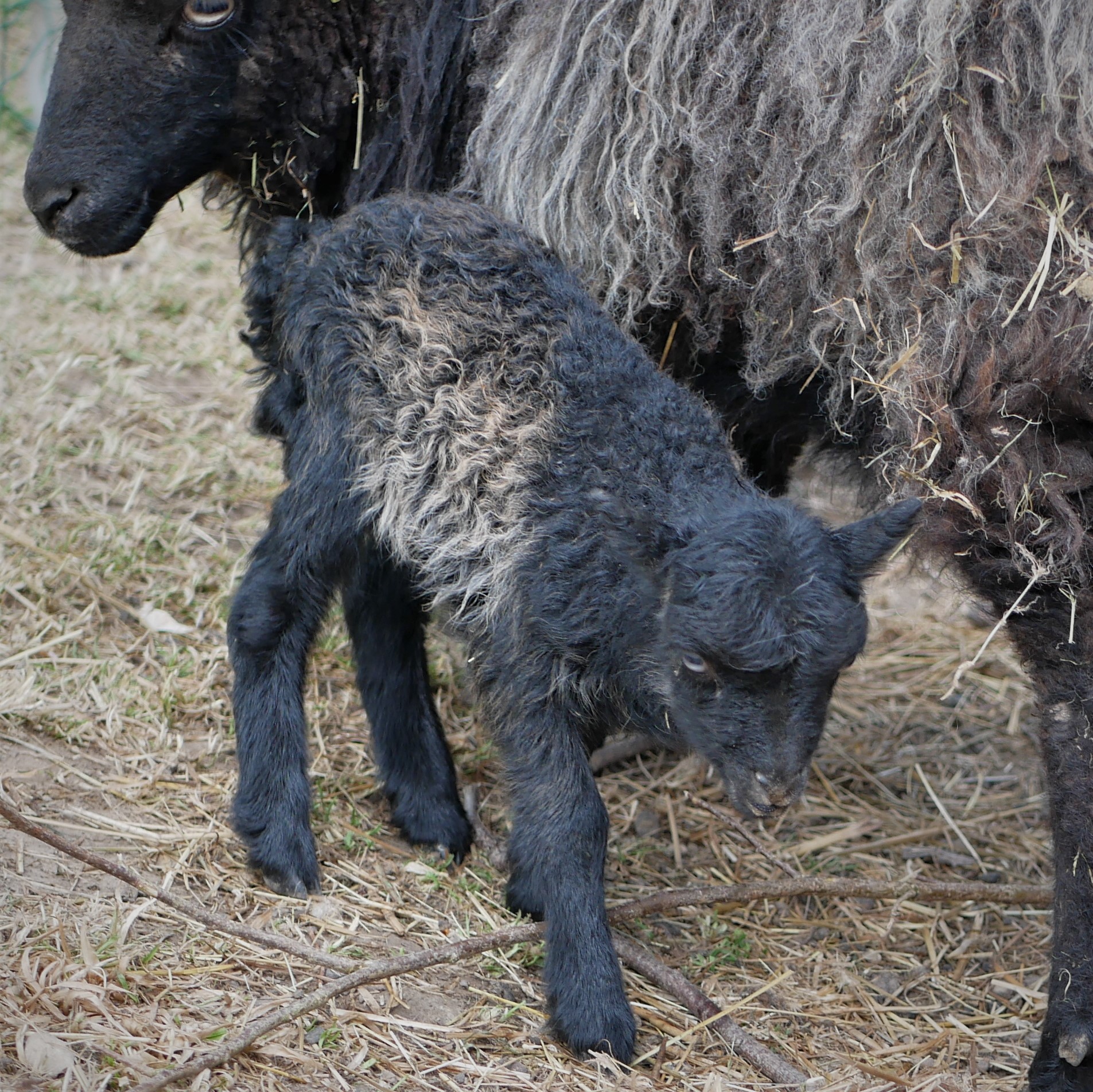 The entire contents of the SpinningShepherd.com © Copyright 2008-2021. 
Text and photographs may not be published, broadcast or redistributed
without the express permission of the author/owner.