De la Toison au Tricot n° 52 : Célibataires pour en faire de la dentelle

Here's a little collection of my handspun lace weight singles.
Voilà une petite collection de célibataires filés pour en faire de la dentelle.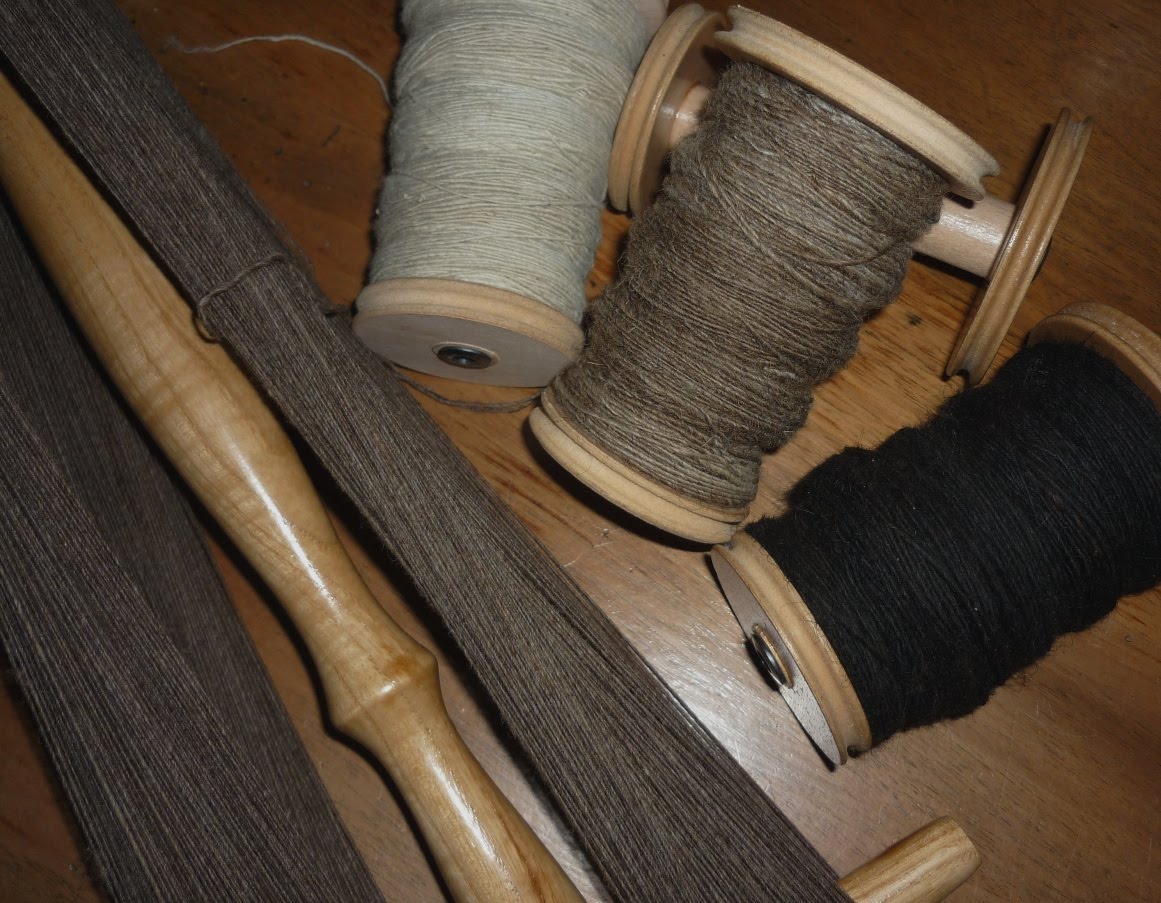 First, there's a skein of ouessant wool (Ponette, faded black) on the niddy-noddy. This wool was spun three weeks ago and has been on the bobbin all this time.
D'abord, un écheveau de laine Ouessant (Ponette, noire décolorée) sur le mandrin. Cet écheveau a été filé il y a trois semaines et la laine est restée sur la bobine pendant ce temps.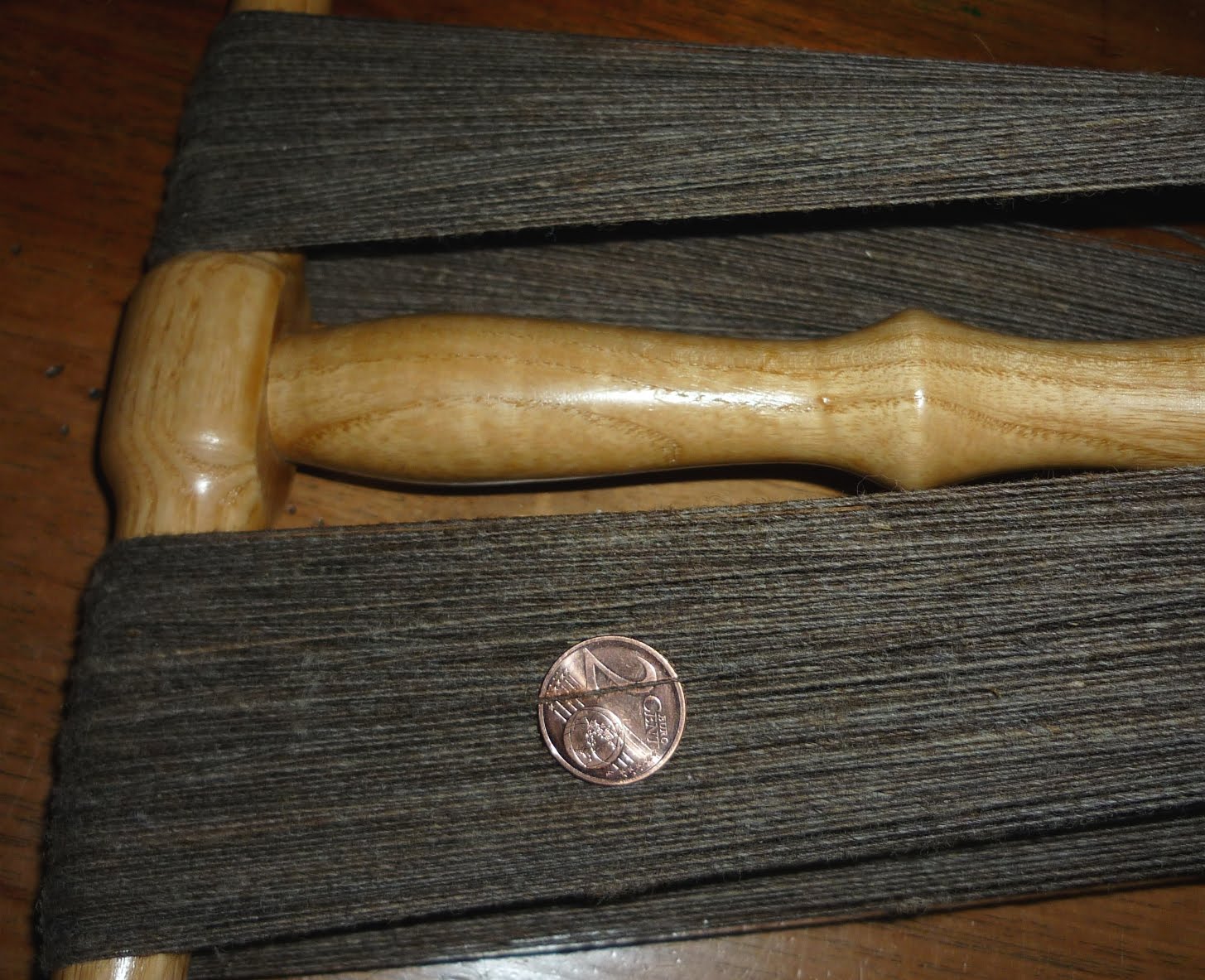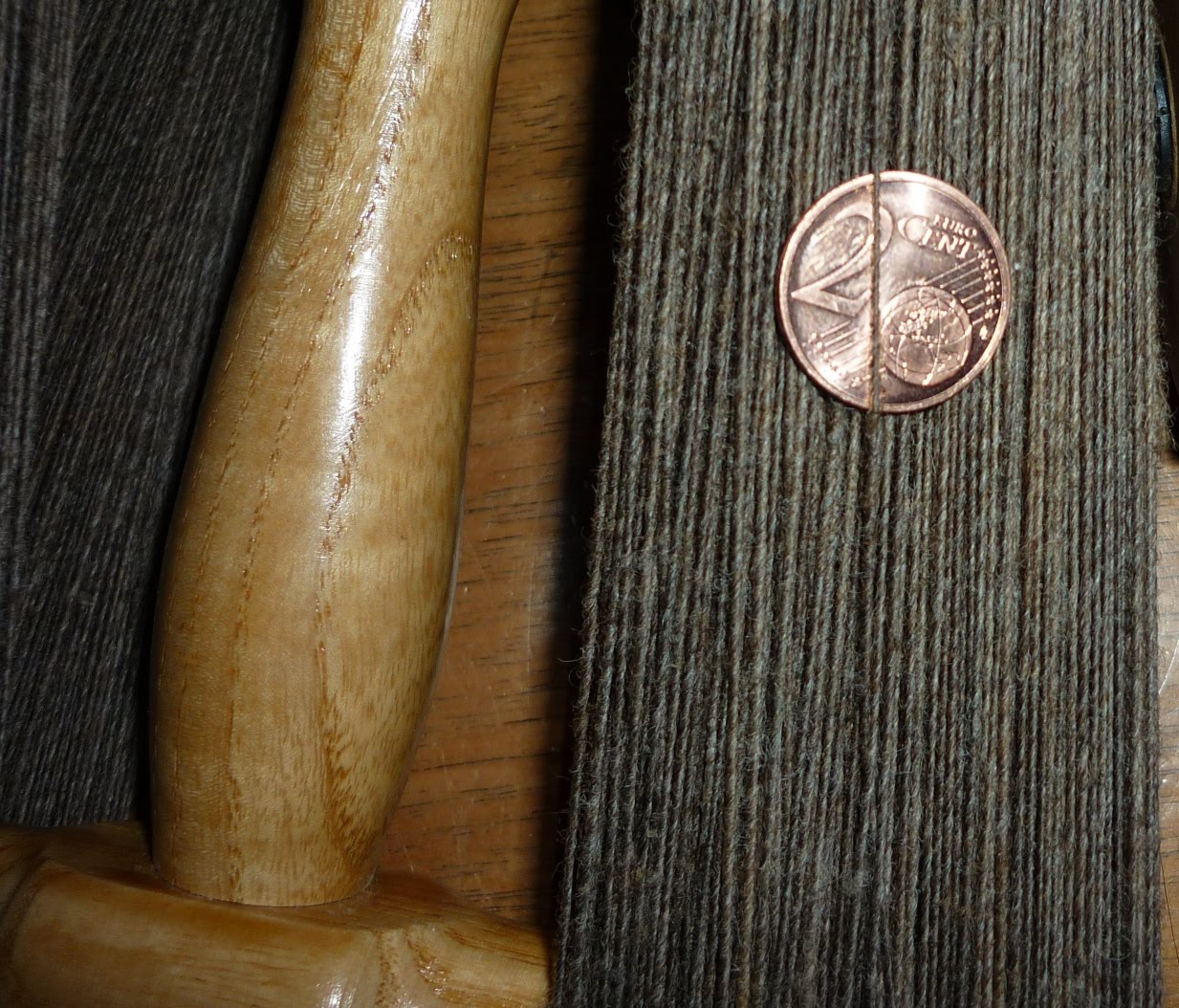 In principle, if we leave a single on the bobbin for a few days, it loses a bit of its energy. It's perhaps too early to say, but when I transfered the wool from the bobbin to the niddy-noddy, it seemed to me that that single had indeed lost much of its energy.
I also spun three bobbin fulls of singles : one white (Cannelle), one black (Onyx), and one faded black (grey) (Kapouille). I am going to keep this wool on the bobbins for a few weeks in the hope that some of the energy in these singles will calm down a little!
En principe, si on laisse un célibataire sur la bobine pendant quelques jours, il perd un peu de son énergie. C'est peut-être trop tôt pour dire, mais lorsque j'ai transféré la laine filée de la bobine au mandrin, il me semblait, effectivement, qu'il avait bien perdu pas mal d'énergie.
D'autre part, j'ai filé trois bobines de célibataires : une blanche (Cannelle), une noire (Onyx), et une noire décolorée (grise) (Kapouille). Je vais garder cette laine filée sur les bobines pendant quelques semaines, dans l'espoir que l'énergie débordante de ces célibataires se calme un peu! 
The entire contents of the SpinningShepherd.com © Copyright 2008-2019. 
Text and photographs may not be published, broadcast or redistributed
without the express permission of the author/owner.