De la Toison au Tricot n° 193 : il est temps de commencer à tricoter

I just plied the 3 bobbins that I spun the last 3 days.
I ended up with a beautiful 3-ply skein of 17% white Ouessant wool and 83% angora rabbit that measures 214 meters and weighs 123 grams.
Je viens de retordre les 3 bobines que j'ai filées les 3 derniers jours.
J'ai fini par avoir un très bel écheveau à 3 brins de 17% laine Ouessant blanche et 83% lapin angora  qui mesure 214 mètres pour un poids de 123g.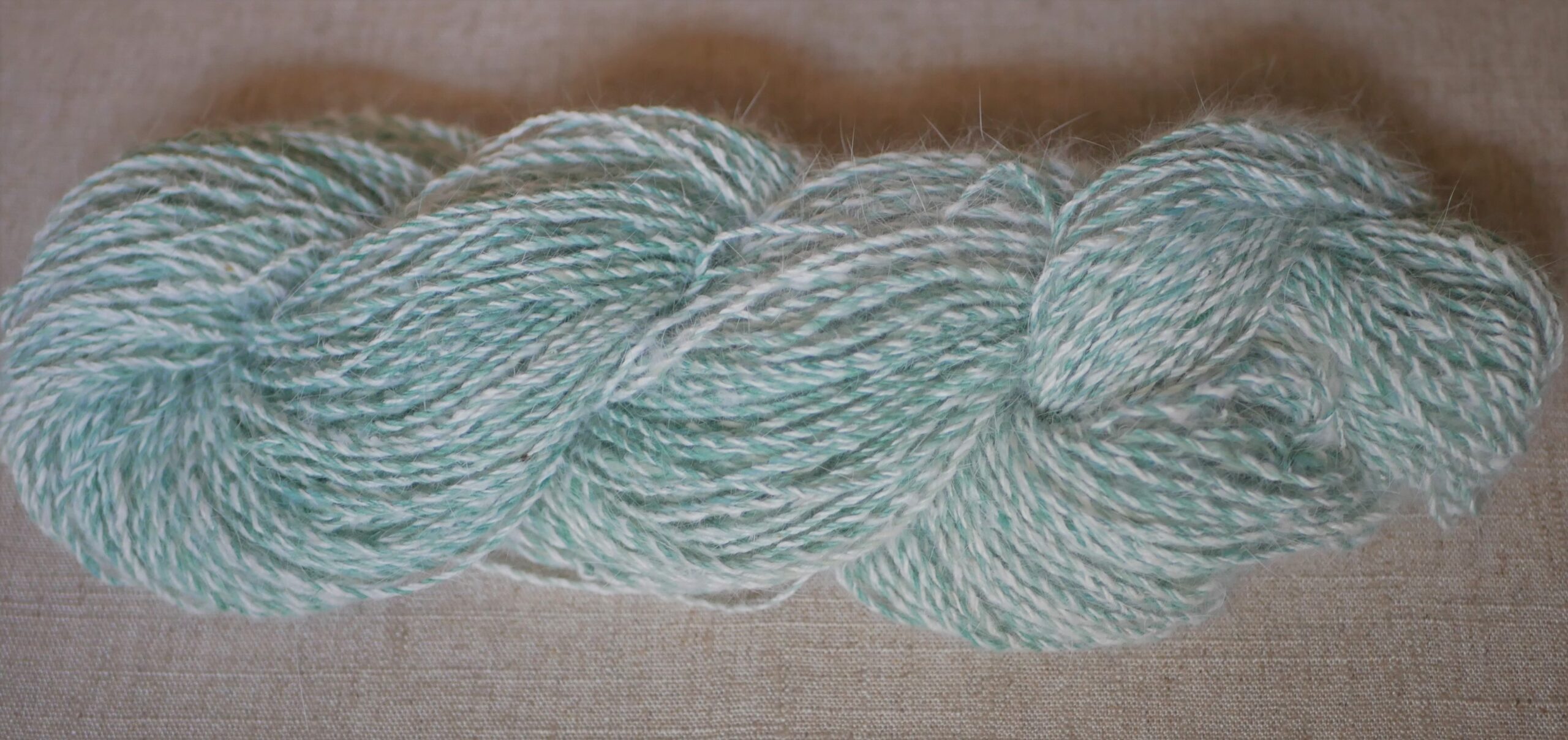 That being said, I think I want to give my spinning wheel a break during the month of August because now it's time to start knitting !
Ceci dit, je pense vouloir laisser respirer mon rouet au mois d'août parce que il est temps de commencer à tricoter !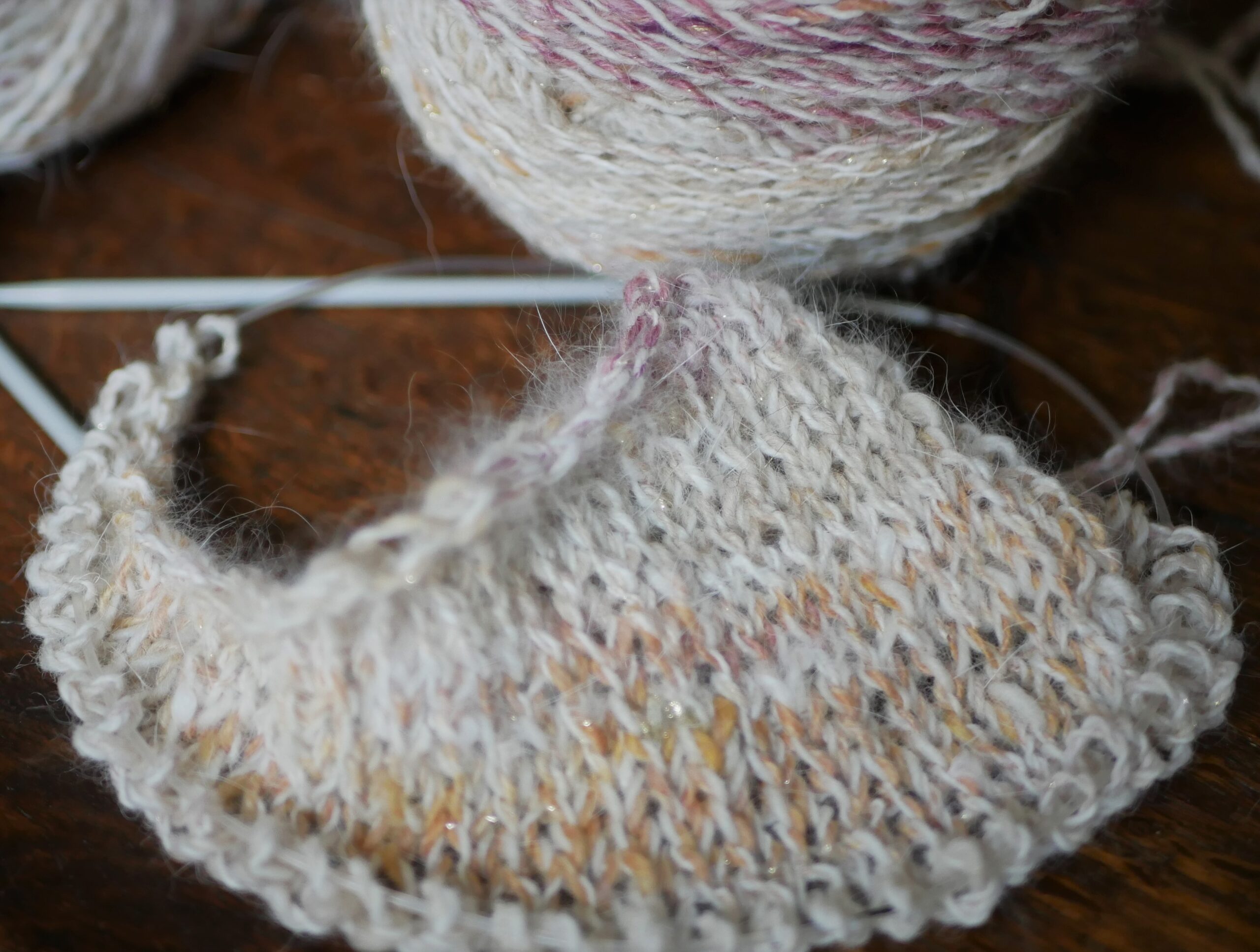 The entire contents of the SpinningShepherd.com © Copyright 2008-2021. 
Text and photographs may not be published, broadcast or redistributed
without the express permission of the author/owner.