Toffee — Un fil à 2 brins pour la dentelle 

The Spinning Shepherd is keeping quite busy !
Actually, I'm never at a loss for what to do, particularly when there's so much beautiful Ouessant wool to spin !

Just to show you what I've been up to, here's a lovely little skein of white Ouessant wool.
La Bergère-Filandière ne chôme pas !

En fait, il ne manque pas de quoi faire, surtout quand il y a de la belle laine Ouessant à filer !

À titre d'exemple, voilà un joli petit écheveau de laine Ouessant blanche.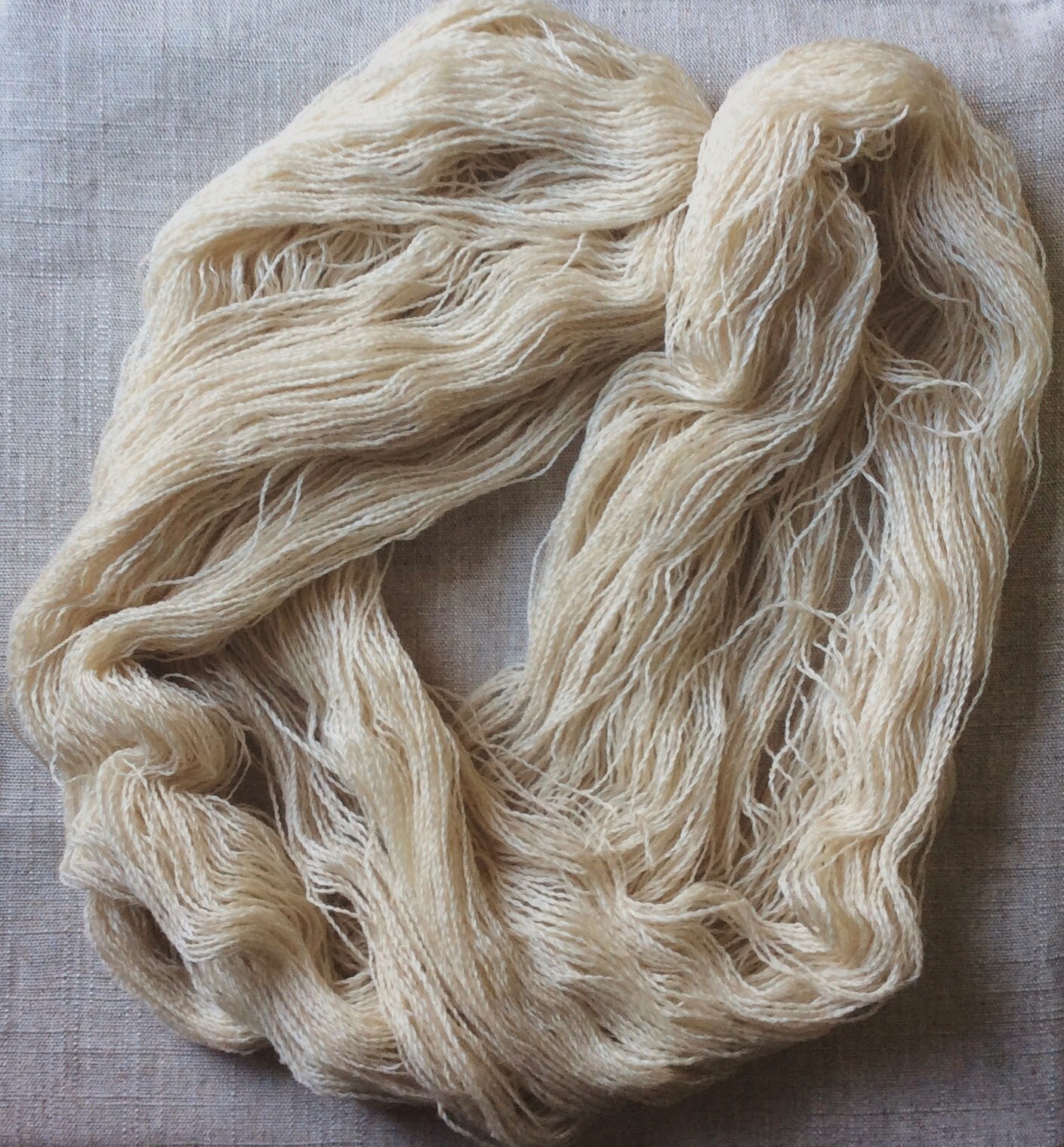 This is a 2-ply yarn that was combed and then worsted spun.  The wool was produced by Toffee, a lovely little white Ouessant ewe.  This skein weighs 100 grams and measures 700 meters.  It will be perfect for making a lace shawl.
Ce fil à 2 brins a été peigné puis filé.
Provenant de Toffee, une jolie petite brebis Ouessant, cet écheveau de 100 g. mesure 700 mètres.
Parfait pour en faire un joli châle en dentelle !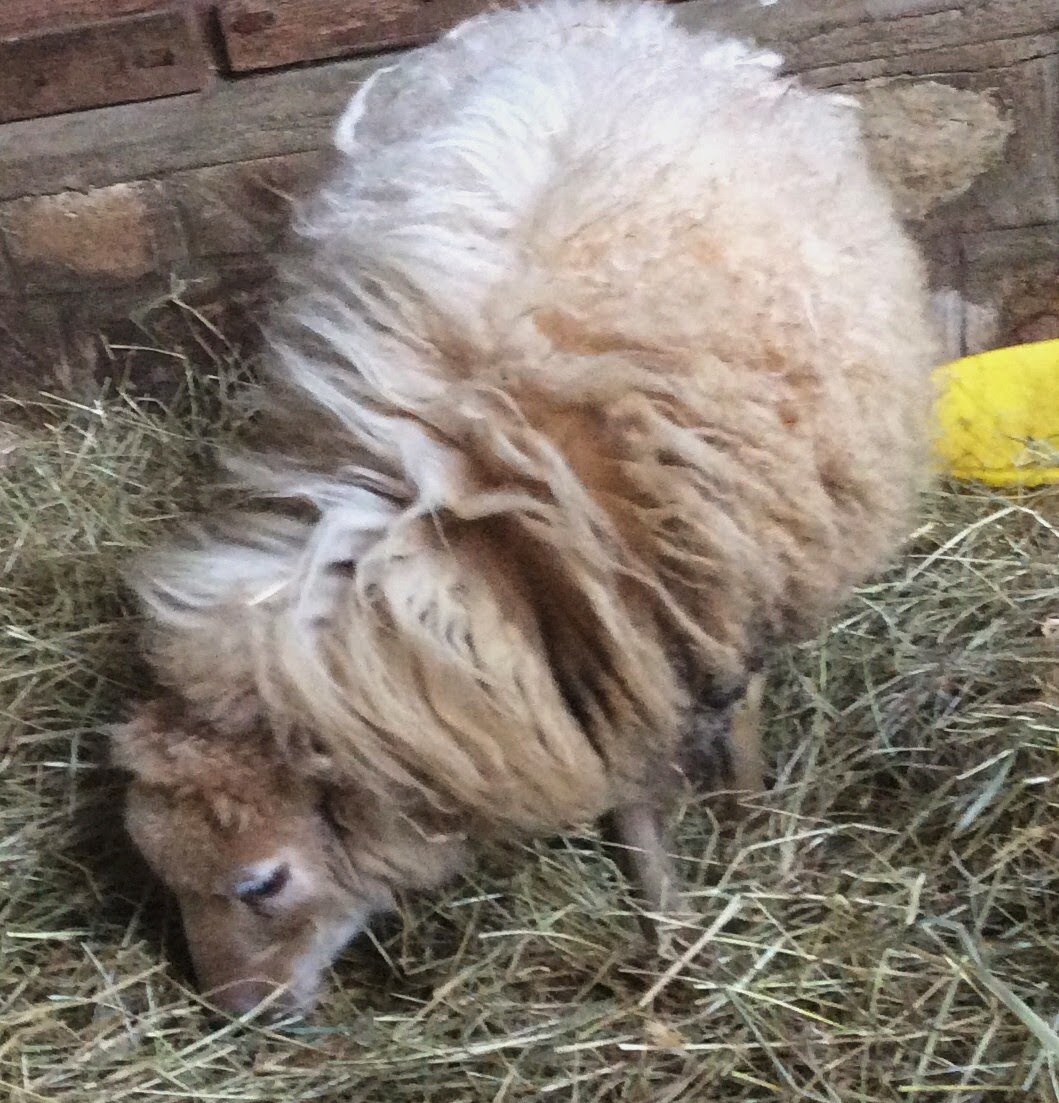 It's interesting to note that Toffee was quite red-tan when she was born. This striking color is due to the pigment pheomelanin, which is quite common in white Ouessant lambs.
The color will gradually fade over the months following birth.
Il est intéressant de noter qu'à la naissance, Toffee était une petite agnelle bien bronzée. Ce bronzage, dû au pigment phéomélanique, se voir assez souvent chez les agneaux Ouessant.
Au cours des premiers mois qui suivent la naissance, le bronzage s'estompe petit à petit.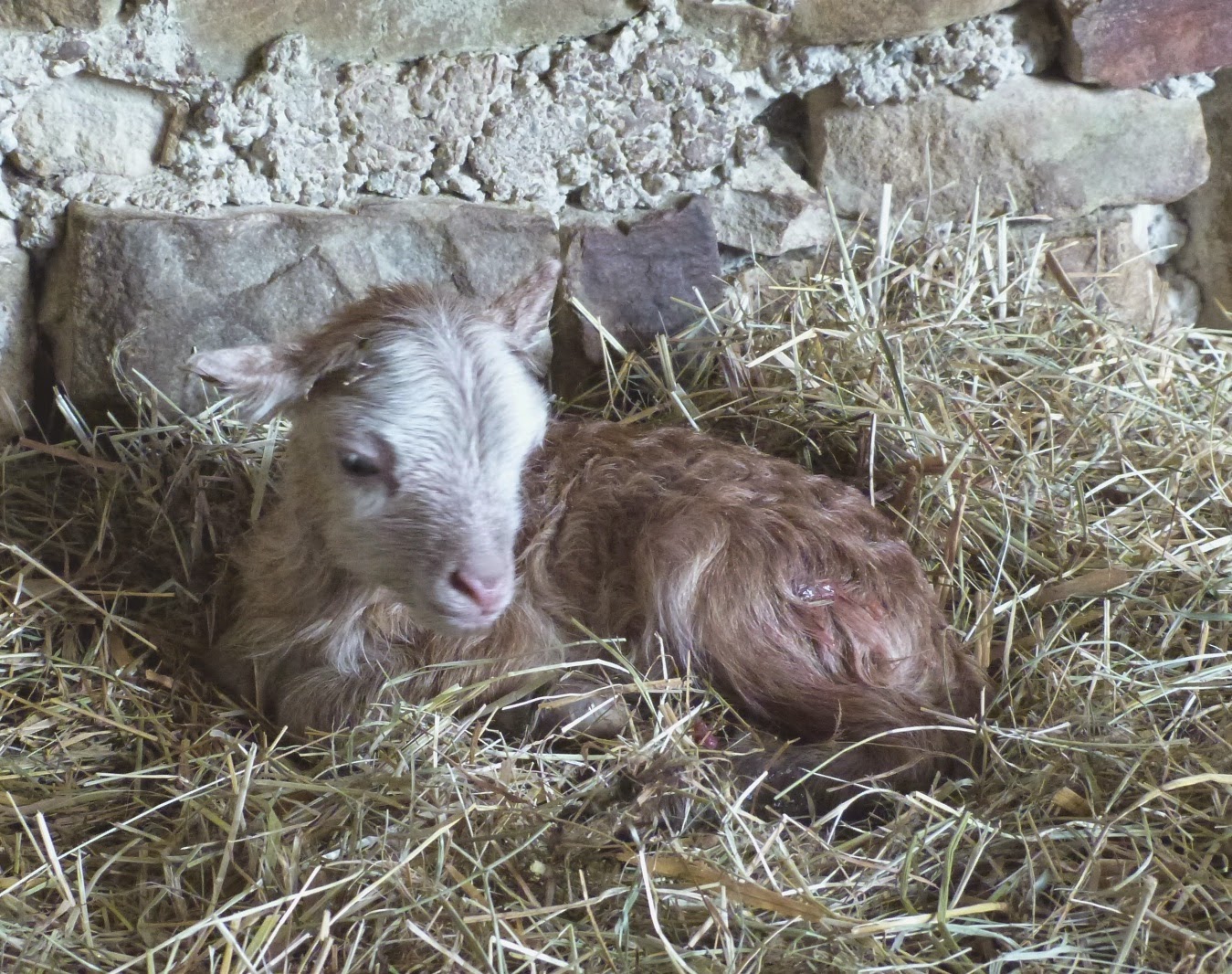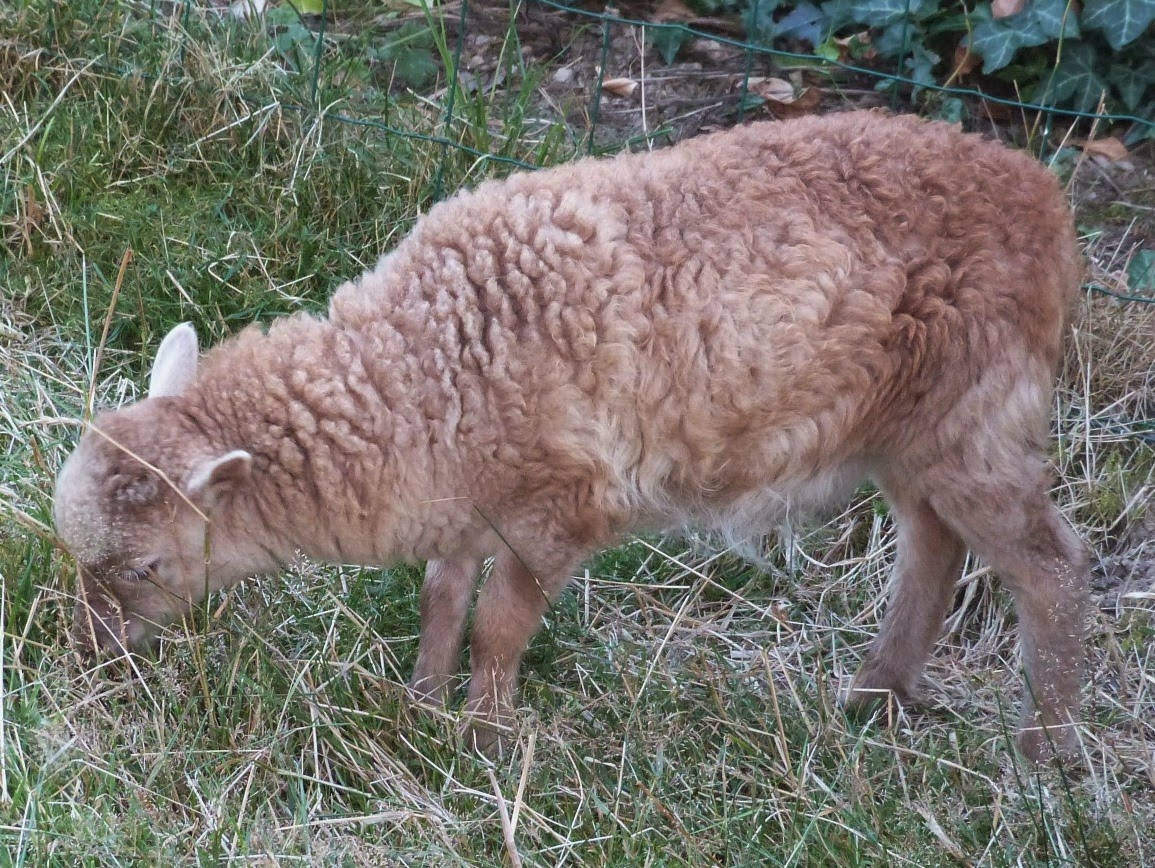 The entire contents of the SpinningShepherd.com © Copyright 2008-2019. 
Text and photographs may not be published, broadcast or redistributed
without the express permission of the author/owner.