Un Petit Agneau Noir Décoloré (Gris) !

Je vous présente Edison !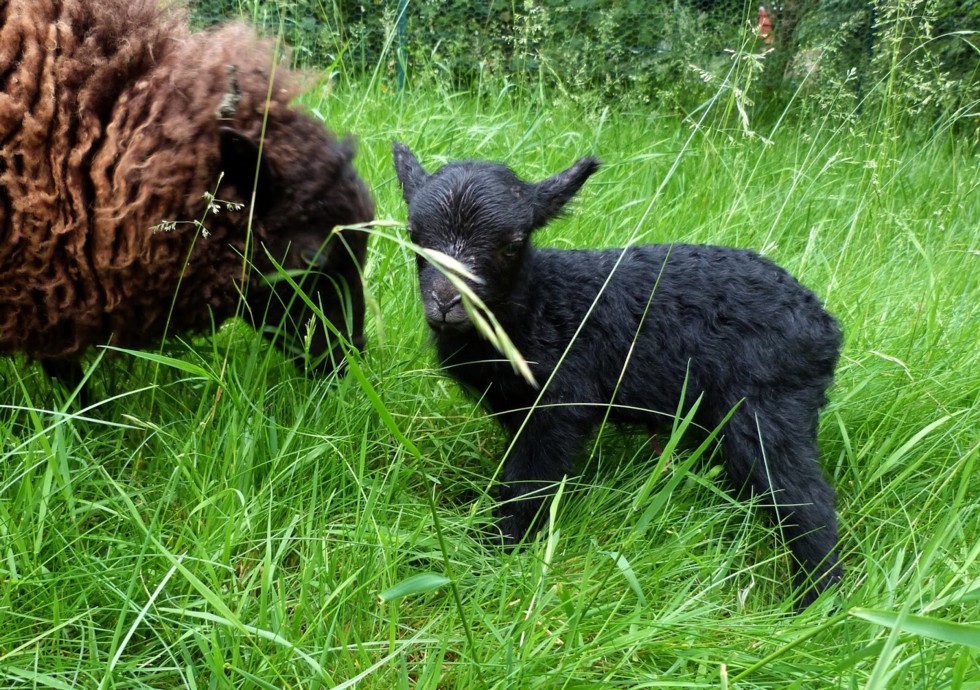 In the weeks and months to come, this lovely little ram lamb's fleece will fade from black to grey.
In fact we can already see the early signs of fading : a grey nose and grey circles around his eyes is just a hint of the changes to come.
Dans les semaines et les mois à venir, la toison de ce joli petit agneau va se décolorer du noir au gris. Effectivement, nous pouvons déjà voir les premiers signes de décoloration : le museau et le tour des yeux clairs sont un signe des transformations à venir.
The entire contents of the SpinningShepherd.com © Copyright 2008-2019. 
Text and photographs may not be published, broadcast or redistributed
without the express permission of the author/owner.