Mes premiers essais avec ma planche à mélanger !

Here they are. A lovely little blend of two colors of Ouessant wool, apricot mohair, red-orange alpaca, and a tiny bit of red angelina.
Les voilà ! Un joli petit mélange de deux couleurs de laine Ouessant, un peu de mohair couleur abricot, un peu d'alpaga couleur rouge-orange, et un tout petit peu d'angelina rouge.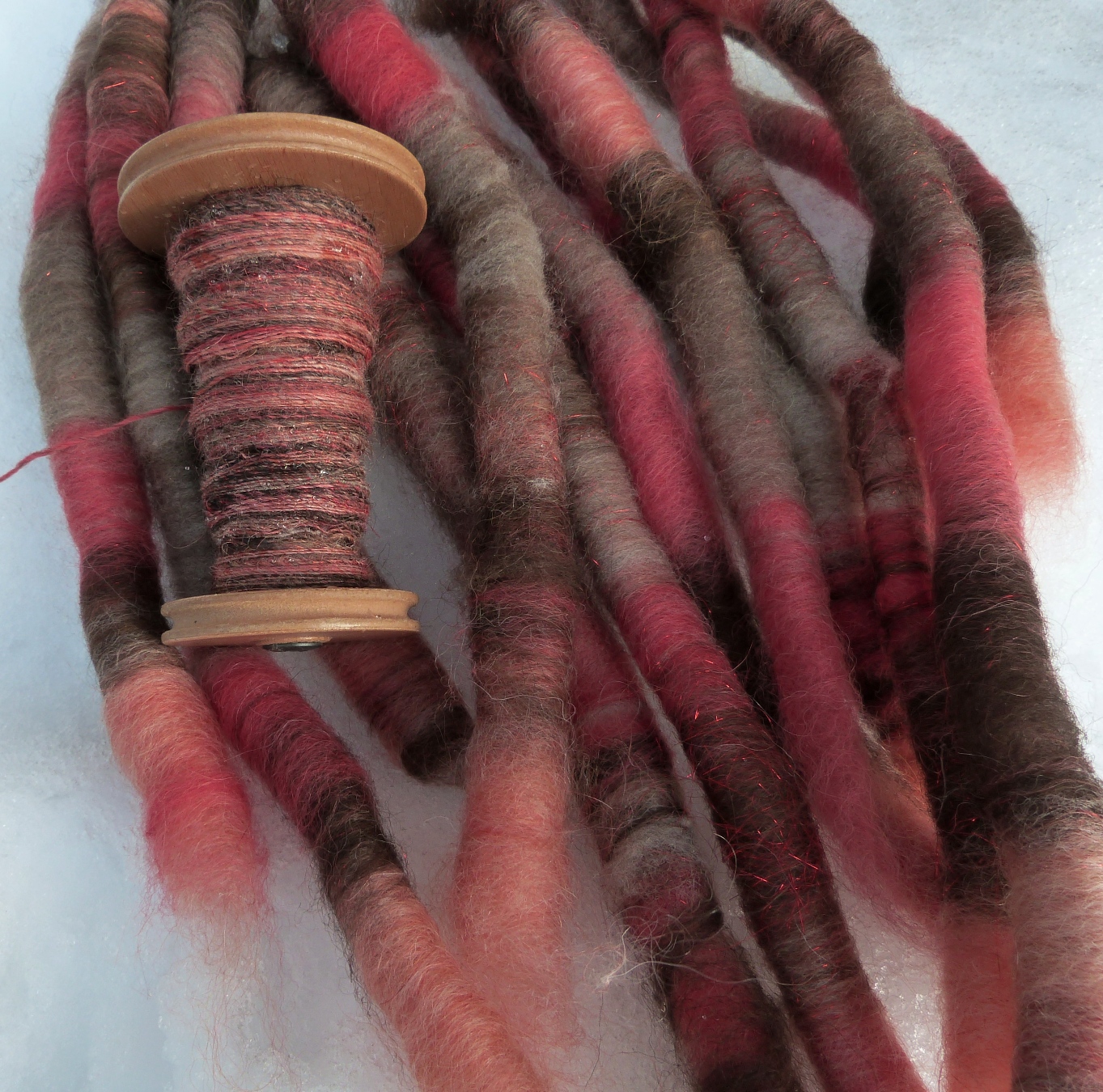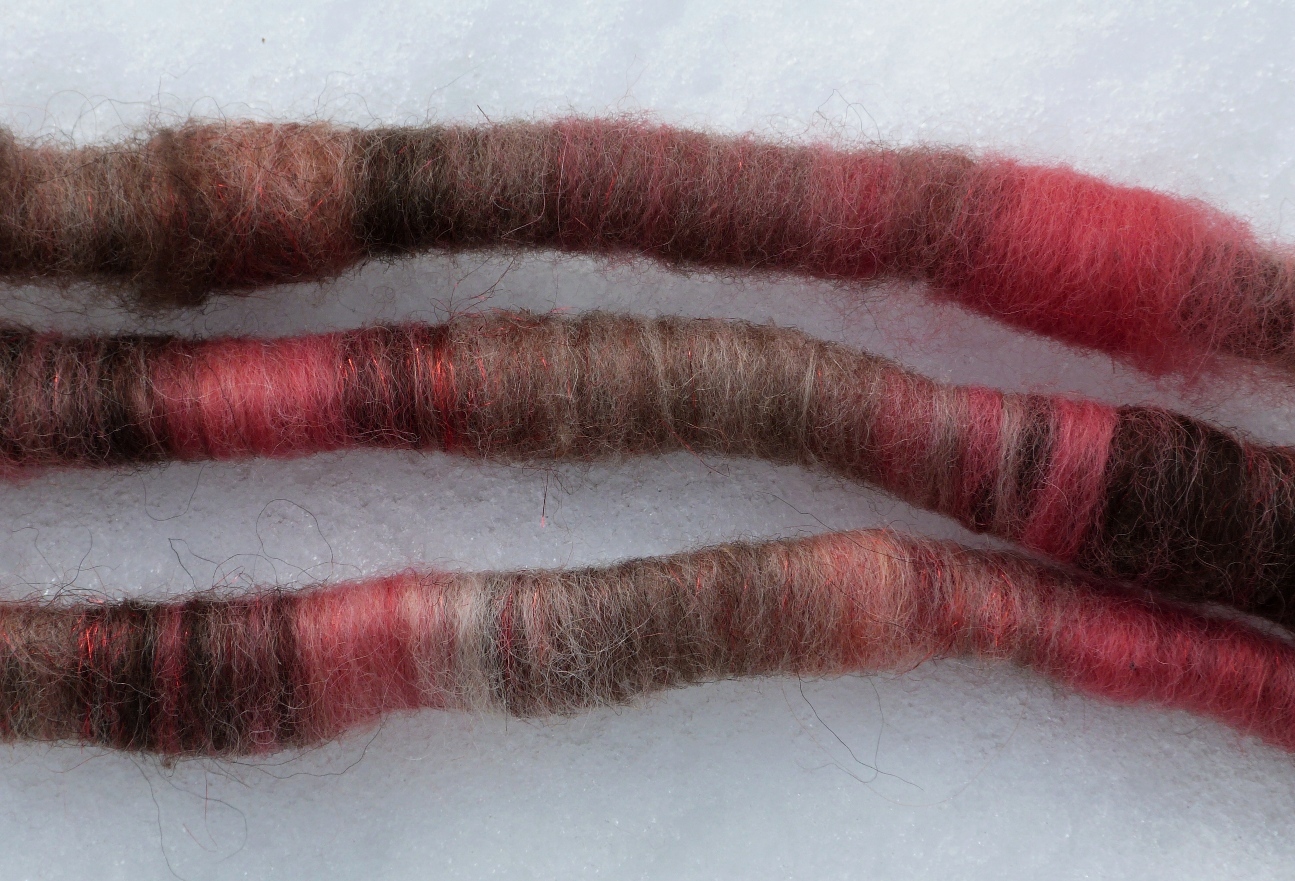 The entire contents of the SpinningShepherd.com © Copyright 2008-2019. 
Text and photographs may not be published, broadcast or redistributed
without the express permission of the author/owner.