De la Toison au Tricot n° 59 : Envie du printemps !

I'm getting impatient with winter.
I'm longing for Spring and sunshine.
So I just couldn't resist …
A bit of color that reminds me of springtime crocuses.
Je m'impatiente de l'hiver.
J'ai envie du printemps et du soleil.
Alors, je ne pouvais pas résister …
Une note de couleur qui fait penser aux crocus du printemps.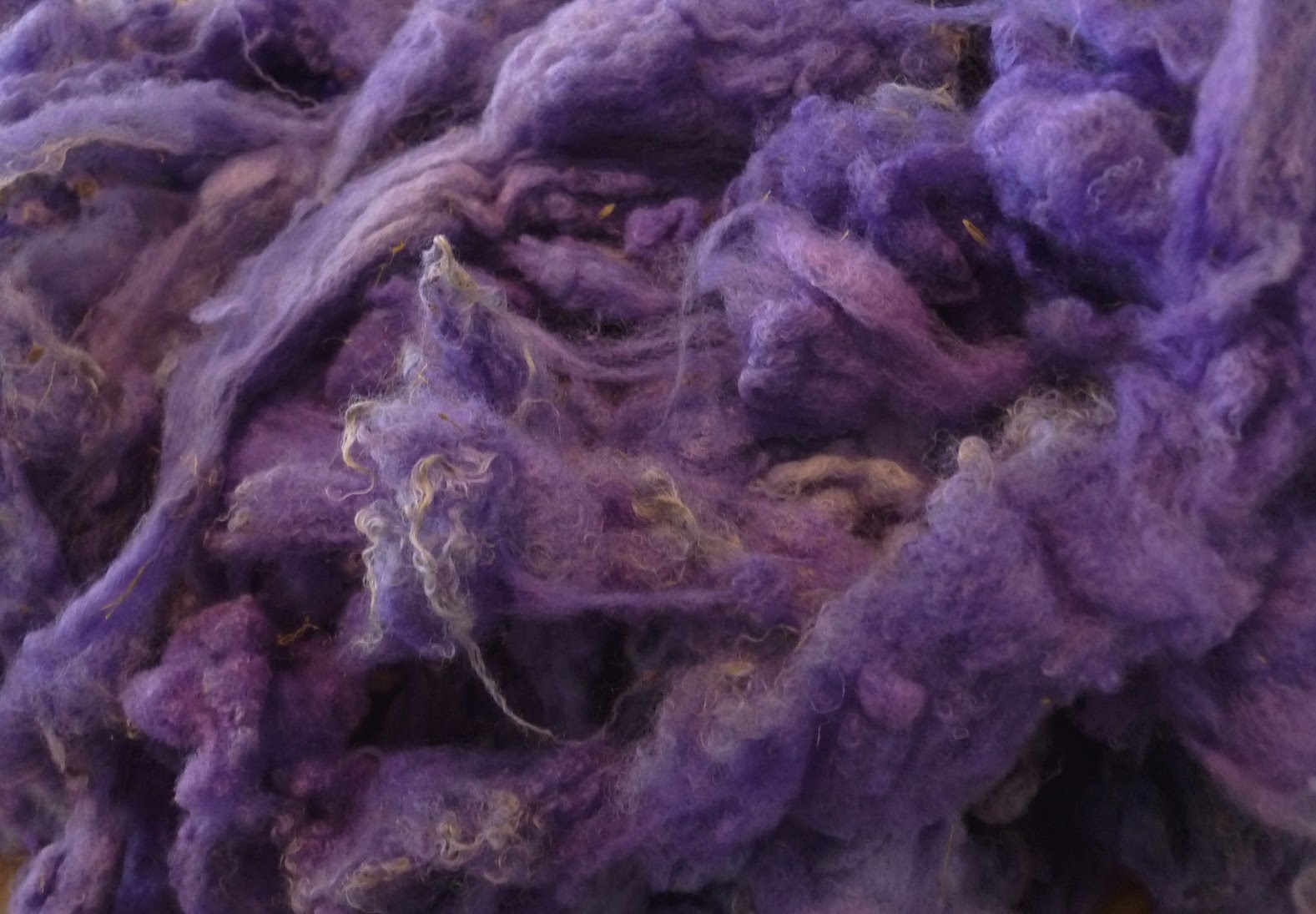 This time, it's Castille's fleece that's been in the dye pot. This lovely white fleece, which has an average fiber diameter of 22.4 microns, is destined to become a lace shawl.
Cette fois-ci, c'est la toison de Castille qui s'est retrouvée dans un bain de teinture. Sa belle toison blanche dont le diamètre des fibres est en moyen de 22,4 microns, est appelée à devenir un châle en dentelle.
The entire contents of the SpinningShepherd.com © Copyright 2008-2019. 
Text and photographs may not be published, broadcast or redistributed
without the express permission of the author/owner.