De la Toison au Tricot n° 58 : Digne d'une reine

What a little beauty she is, Cannelle. With such a lovely shape and perfect conformation, it's not at all surprising that she won the title of Champion White Ouessant Ewe at the National show in 2010.
Quelle beauté, la petite Cannelle. Avec une jolie silhouette et une conformation exemplaire, ce n'est pas surprenant qu'elle ait remporté le Prix d'Honneur des brebis blanche au concours national 2010.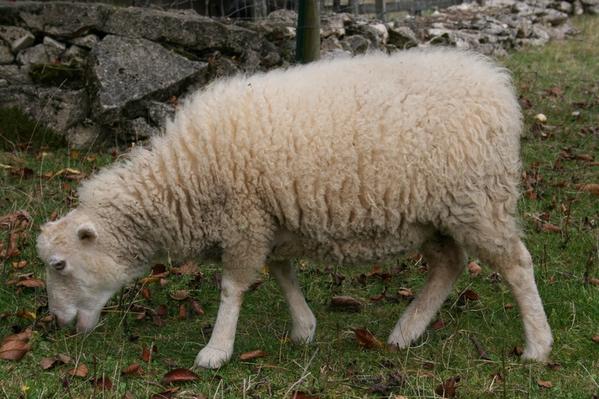 But to top it all off, this little Champion produced a fleece that was in a class of its own! First, a big "thank you" to Dominique, her shepherd, and to Cannelle too, for this beautiful fleece.
Before starting to work with this fleece, I took a sample of wool in order to have some lab tests run. Results : Average Fiber Diameter of 20.7 microns! Very fine and extra soft wool.
Mais pour couronner le tout, cette petite lauréate a produit une toison hors classe ! D'abord, un grand merci à Dominique, son berger, et à Cannelle aussi, pour cette magnifique toison!
Avant de travailler cette toison, j'en ai prélevé un échantillon pour le faire analyser dans un laboratoire. Résultats : le diamètre des fibres est en moyen de 20,7 microns ! Une laine très fine et extra douce !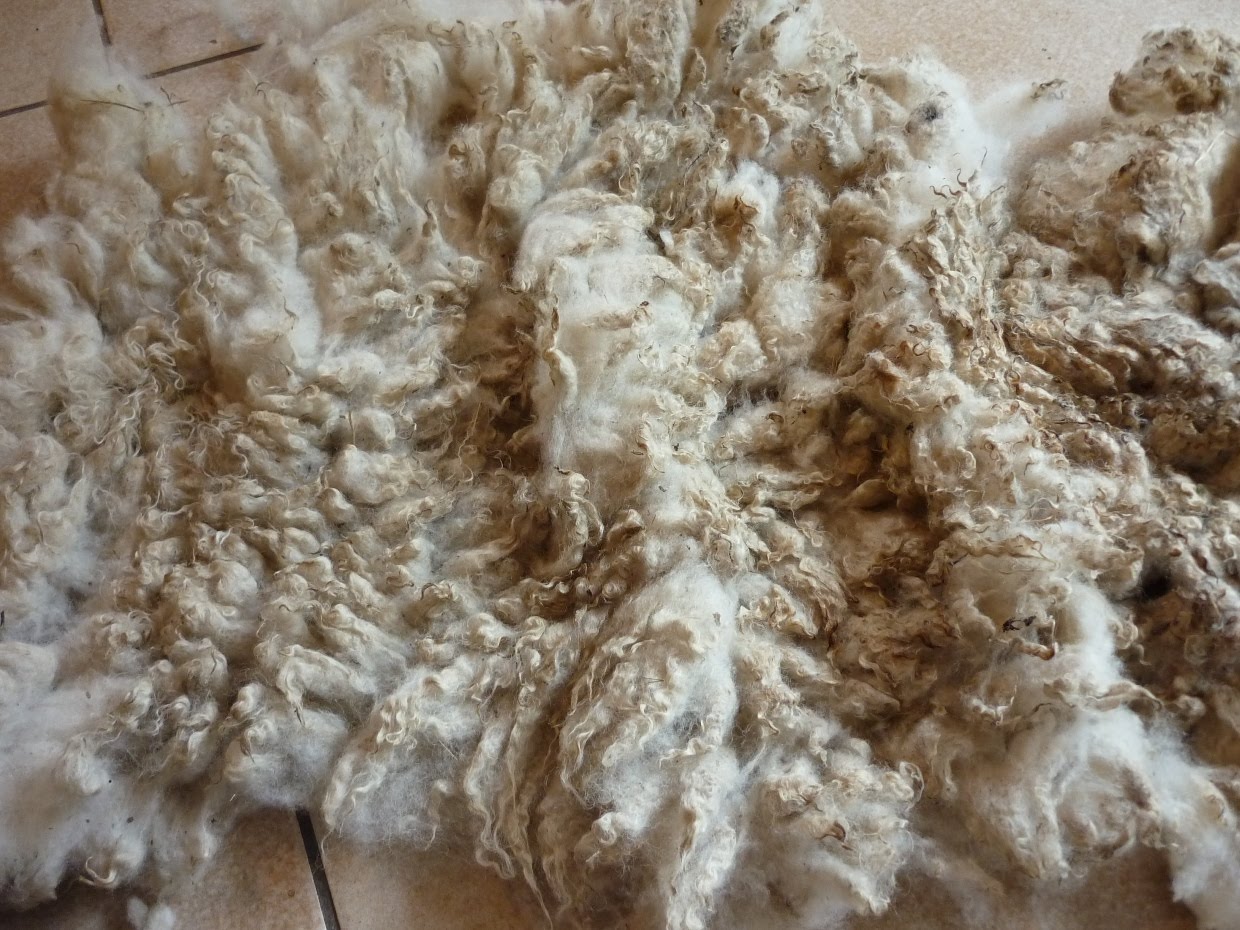 With this fleece, I spun a single that I then used to knit a small lace shawl.
À partir de cette toison, j'ai façonné un célibataire que j'ai ensuite utilisé pour tricoter un petit châle en dentelle.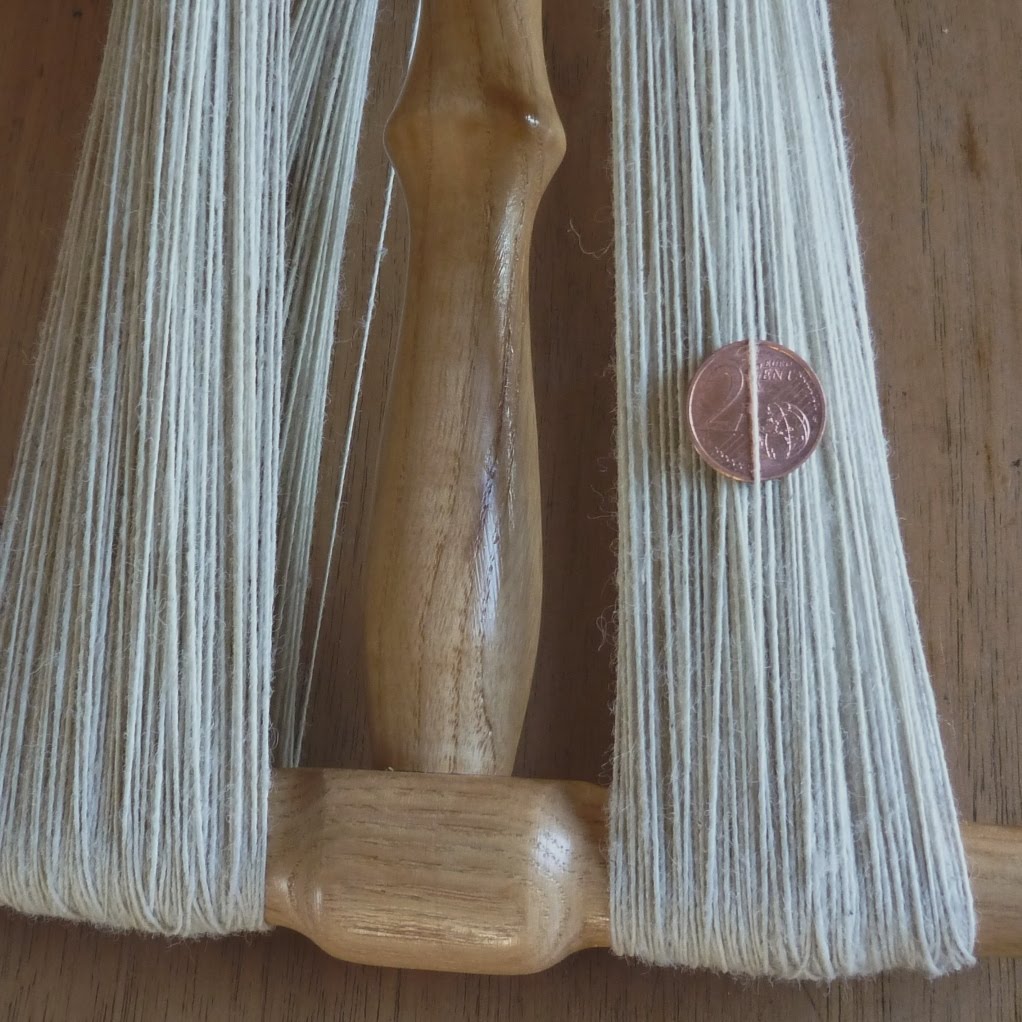 For this shawl, I used Susanna IC's "Icicles". Its a lovely crescent shaped shawl that measures 63″ x 20″ and weighs just over 2 oz.
J'ai choisi le modèle " Icicles " de Susanna IC. C'est un joli châle en forme de croissant qui mesure 160cm x 50cm et ne pèse que 70 grammes.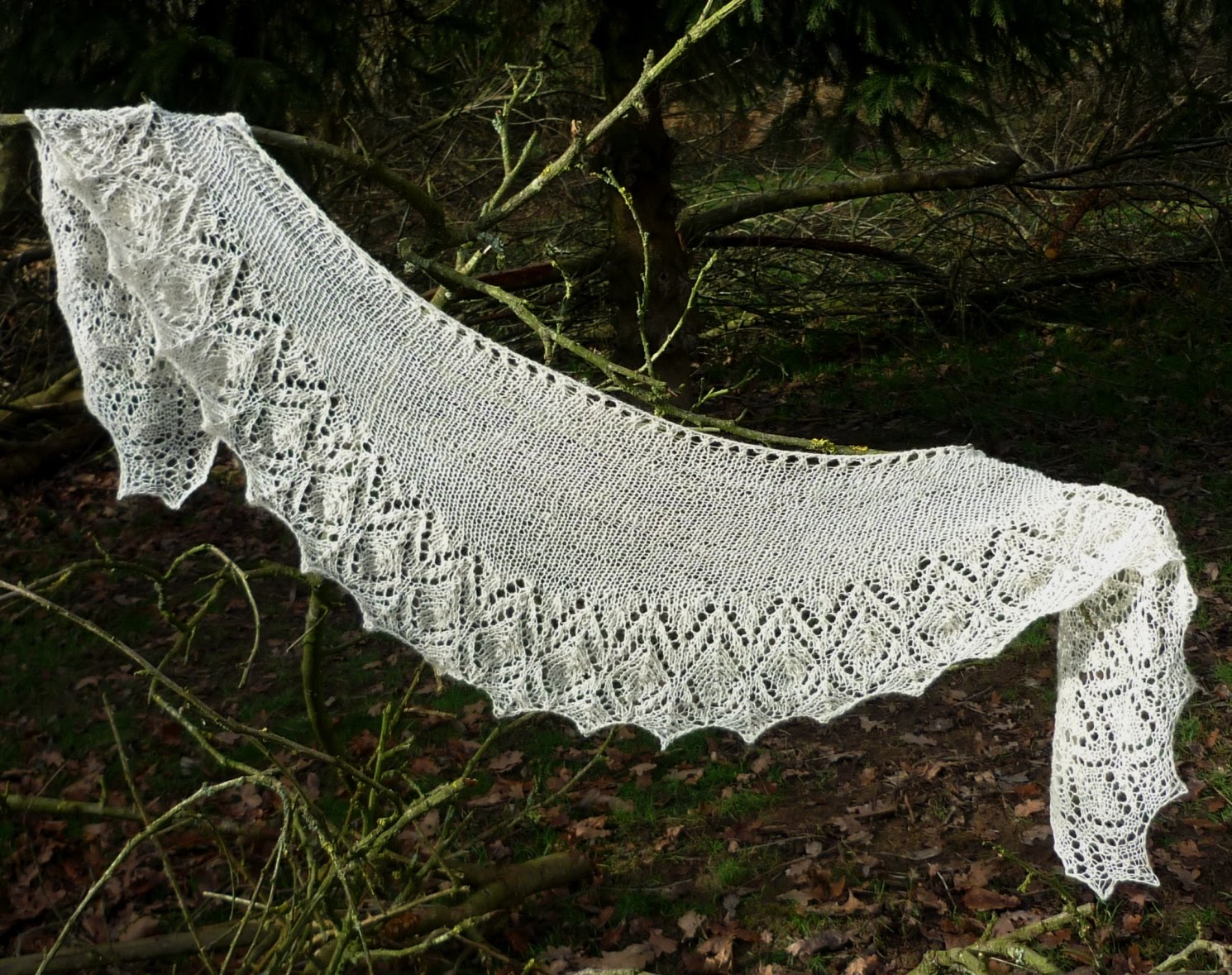 People often say that Ouessant wool is worthless, that it is coarse and rough, that you can't do anything with it. But as this little shawl demonstrates, these received ideas are far from the truth.
Ouessant wool testifies to the rich genetic heritage of our little sheep. And in the next few days, I would like to explore with you in a series of articles on wool and the qualities and characteristics of Ouessant wool. 
On dit souvent que la laine Ouessant est sans intérêt, qu'elle est rêche et grossière, qu'on ne peut rien faire avec. Mais comme le montre ce petit châle en dentelle, ces idées reçues ne sont pas du tout vraies.
La laine Ouessant témoigne d'un riche patrimoine génétique dont nos petits moutons sont porteurs. Dans les quelques jours à venir, j'aimerais bien explorer avec vous les qualités et les caractéristiques de la laine Ouessant dans une série d'articles sur la laine.
The entire contents of the SpinningShepherd.com © Copyright 2008-2019. 
Text and photographs may not be published, broadcast or redistributed
without the express permission of the author/owner.