De la Toison au Tricot n° 126 : De joyeuses retrouvailles et de belles rencontres !

The week between Christmas and New Year's has given me the chance to catch up with some "old friends" and to get to know some new ones.
Among my "old friends", the Spinning Shepherd was particularly happy to be able to work with Cannelle's lovely fleece.
La petite semaine entre Noël et le réveillon du nouvel an m'accorde un peu de temps pour de joyeuses retrouvailles et de belles rencontres !
Parmi ces joyeuses retrouvailles, la bergère-filandière était particulièrement heureuse de pouvoir travailler de nouveau la belle toison de Cannelle des Lutins du Montana.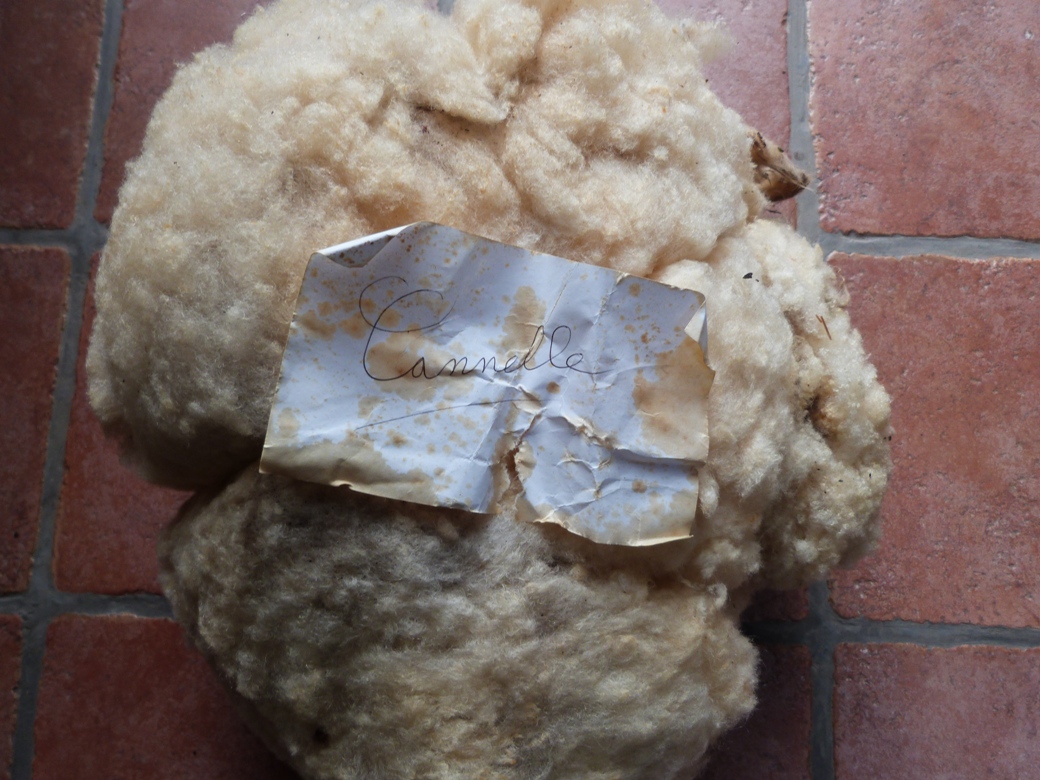 A gorgeous fleece : very fine and soft.
However, after having been washed, the tips of the wool were still quite dirty.
Une toison exquise : fine et douce.
Pourtant, après avoir été lavés, les points des mèches sont restés assez sales.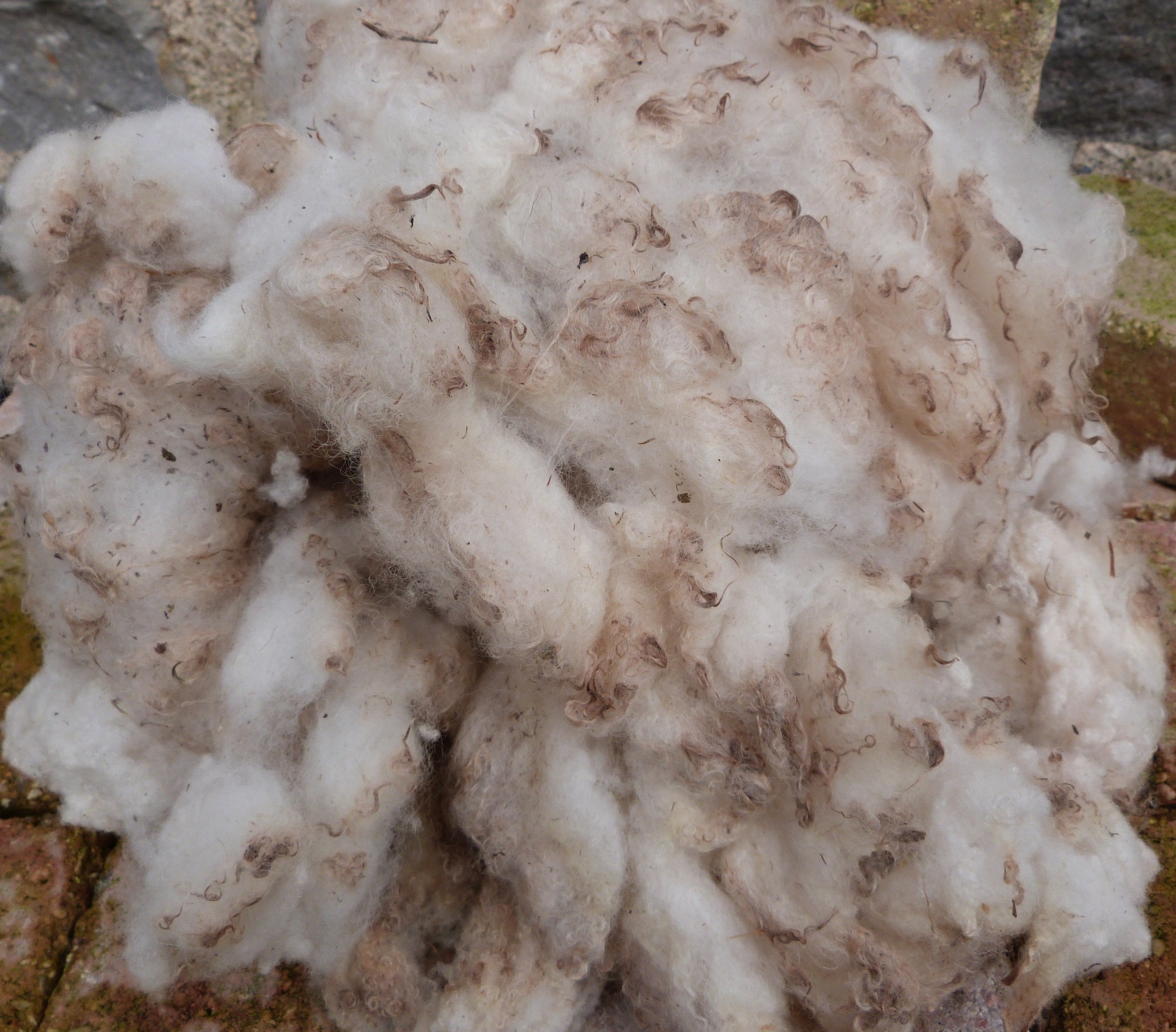 Fortunately, this really isn't a problem.
During combing, dirt and bits of vegetable matter are removed from the wool.
The end result : beautiful combed top, ready to spin.
Heureusement, ça ne pose pas de problème.
Lors du peignage, les saletés, ainsi que tout morceau de matière végétale se séparent de la laine.
Résultat : une belle laine, prête à filer.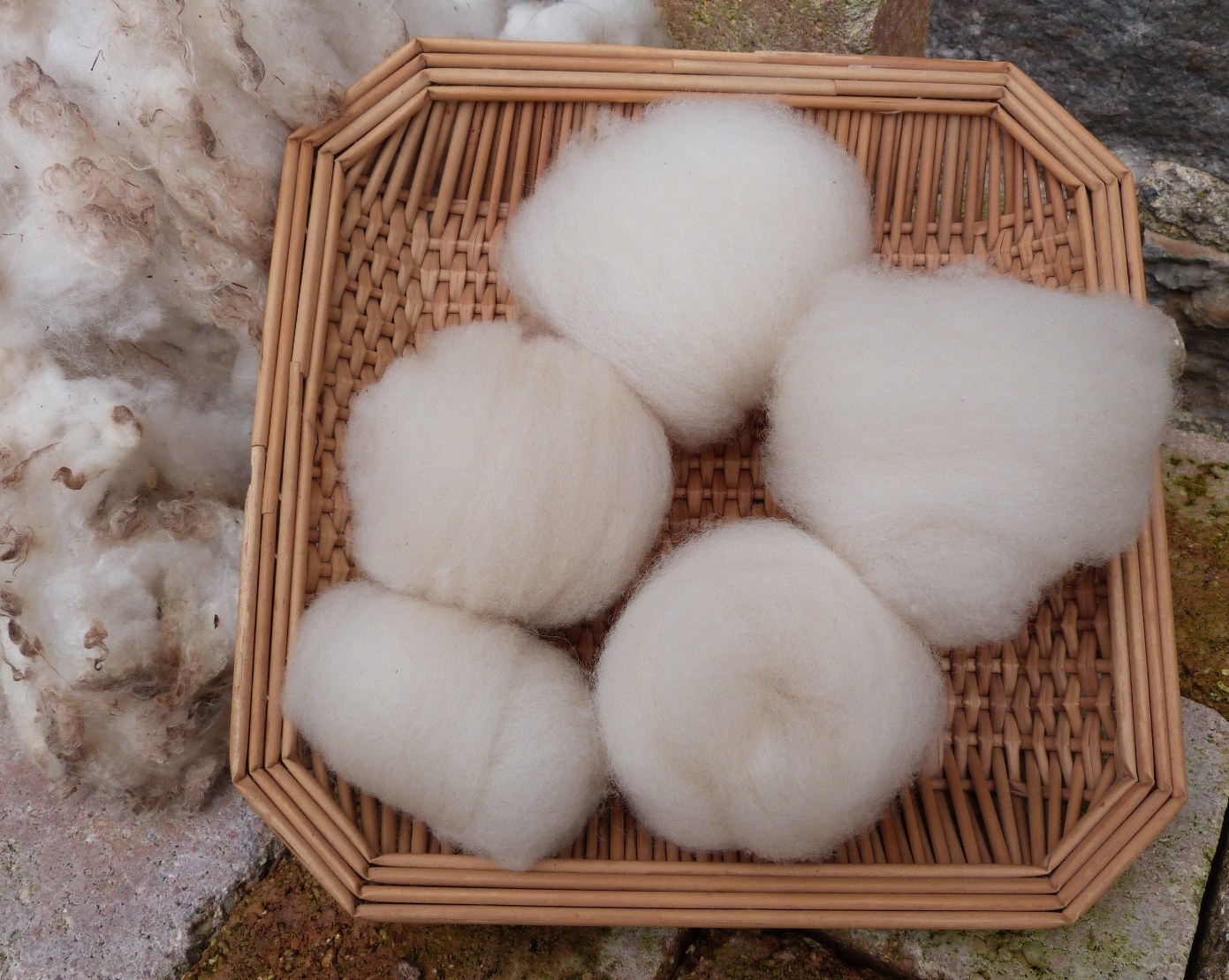 At the same time, the Spinning Shepherd had the pleasure of working with a grey fleece from Hervé Vaillant's flock.
En même temps, la Bergère-Filandière a eu le grand plaisir de découvrir une toison grise provenant du troupeau d'Hervé Vaillant.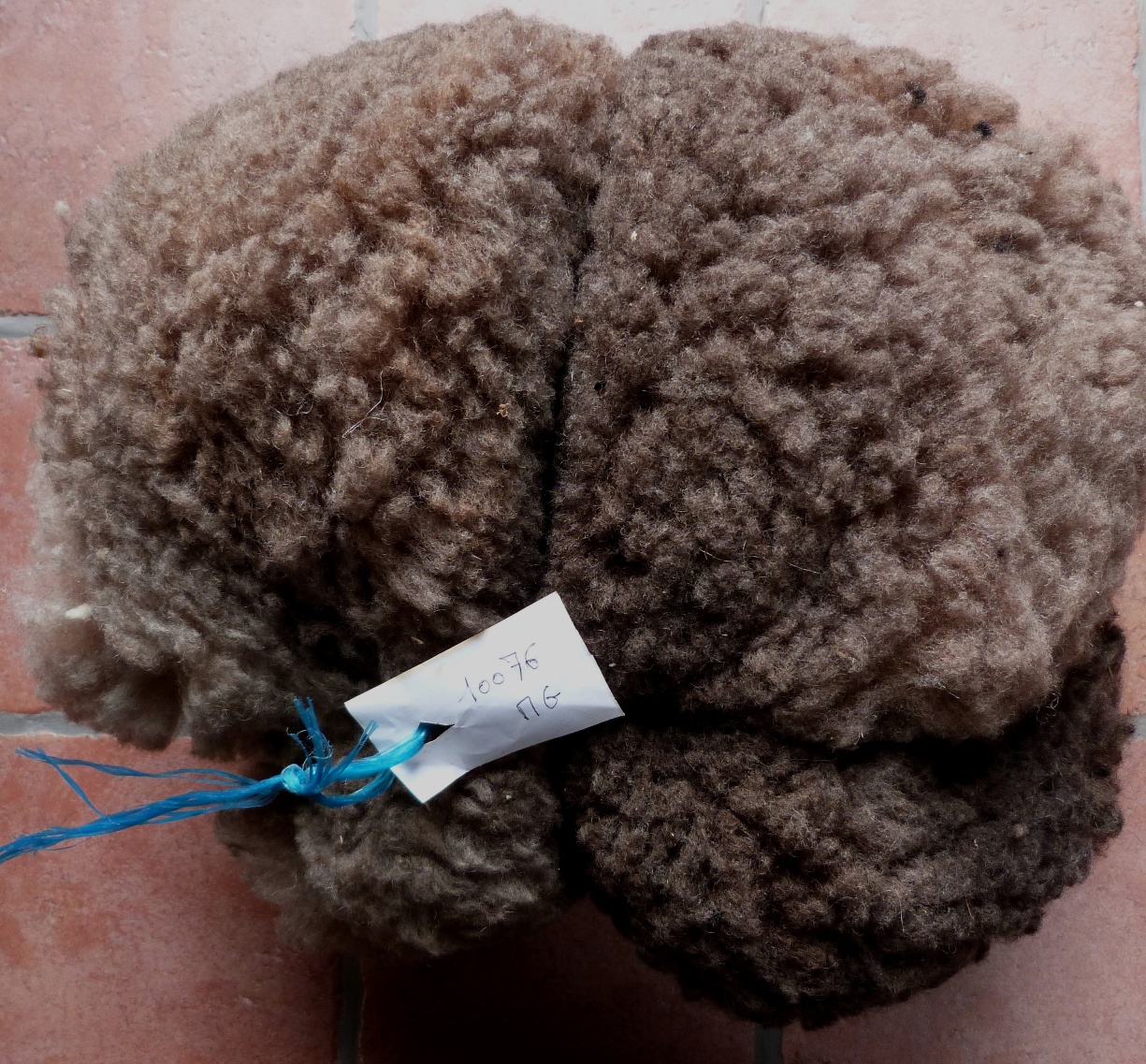 As seductive as ever, this beautiful faded black (grey) Ousesant wool.
Toujours aussi séduisante, la belle laine noire décolorée (grise) du mouton d'Ouessant.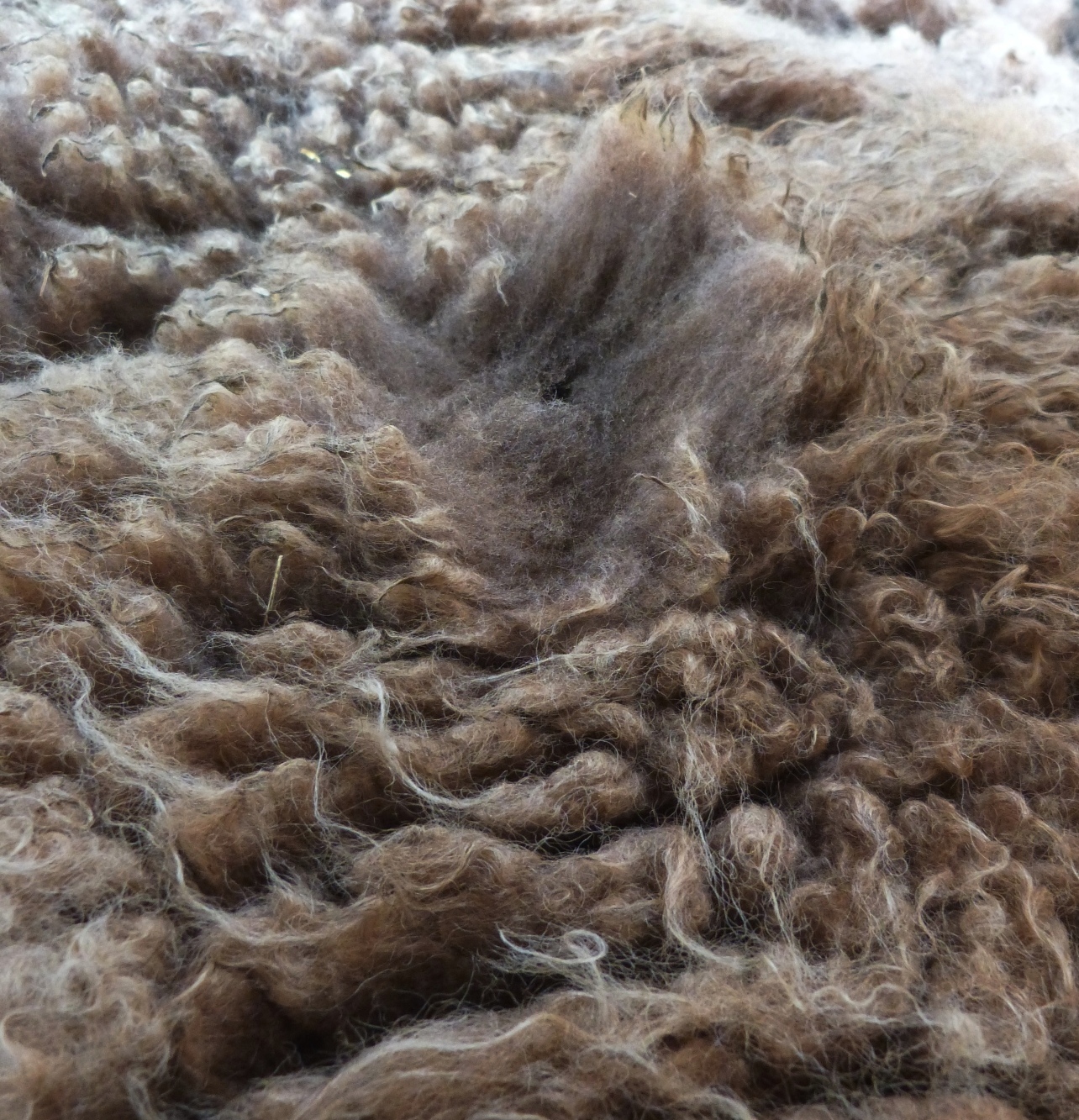 Richly shaded natural colors that are nothing short of a a spinner's dream !
Aux couleurs riches et nuancées … de quoi faire rêver cette fileuse !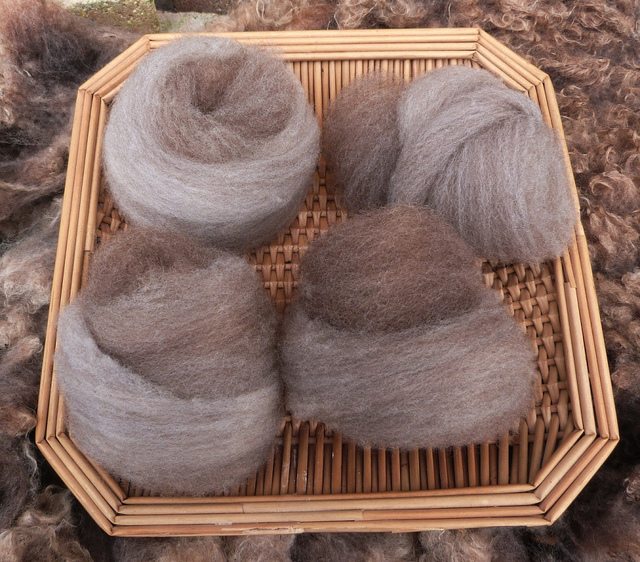 The entire contents of the SpinningShepherd.com © Copyright 2008-2019. 
Text and photographs may not be published, broadcast or redistributed
without the express permission of the author/owner.