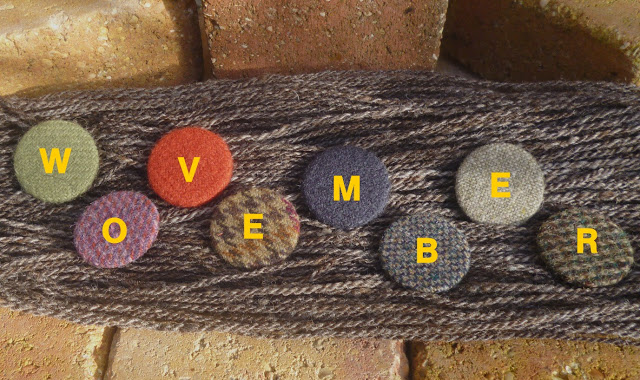 It's November …
The days are getting shorter.  It's getting colder.
Time to get out your mittens, woolly hats, and sweaters.
Yes !
It's Wovember, the month to celebrate wool !
Nous sommes en novembre …
Les jours raccourcissent.  La température  baisse.
C'est le moment de sortir les gants, les bonnets de laine et les tricots.
Oui !
C'est Wovember, le mois où la laine se fête !
The entire contents of the SpinningShepherd.com © Copyright 2008-2019. 
Text and photographs may not be published, broadcast or redistributed
without the express permission of the author/owner.