Ouff !! Am I ever tired !
And I'm not even finished !
I've repaired several small wooden gates and I've made a few new ones.
Ouf !! Que je suis fatiguée !
Pourtant, je n'ai pas encore fini !
J'ai réparé quelques petites barrières en bois et j'en ai construit quelques nouvelles.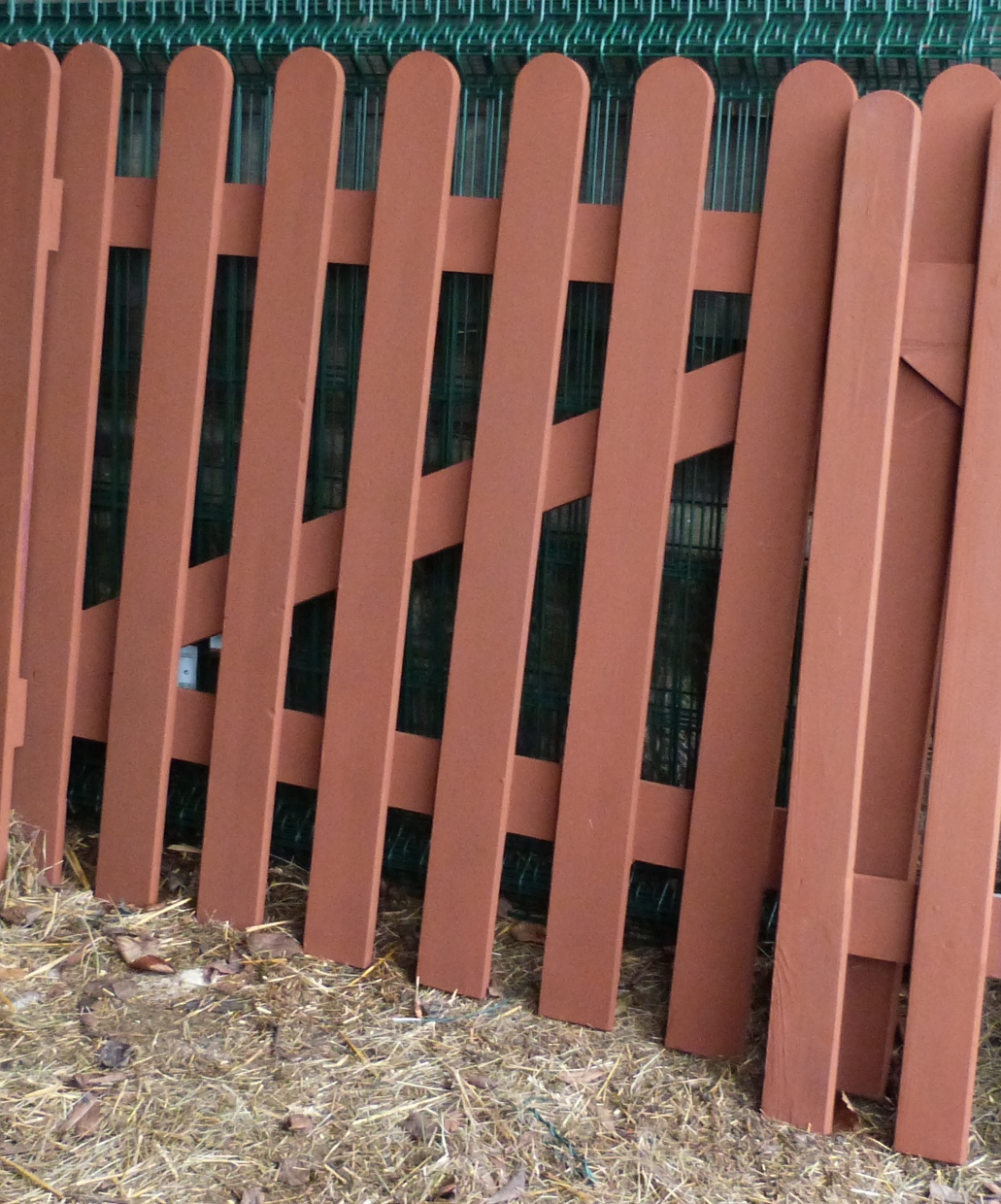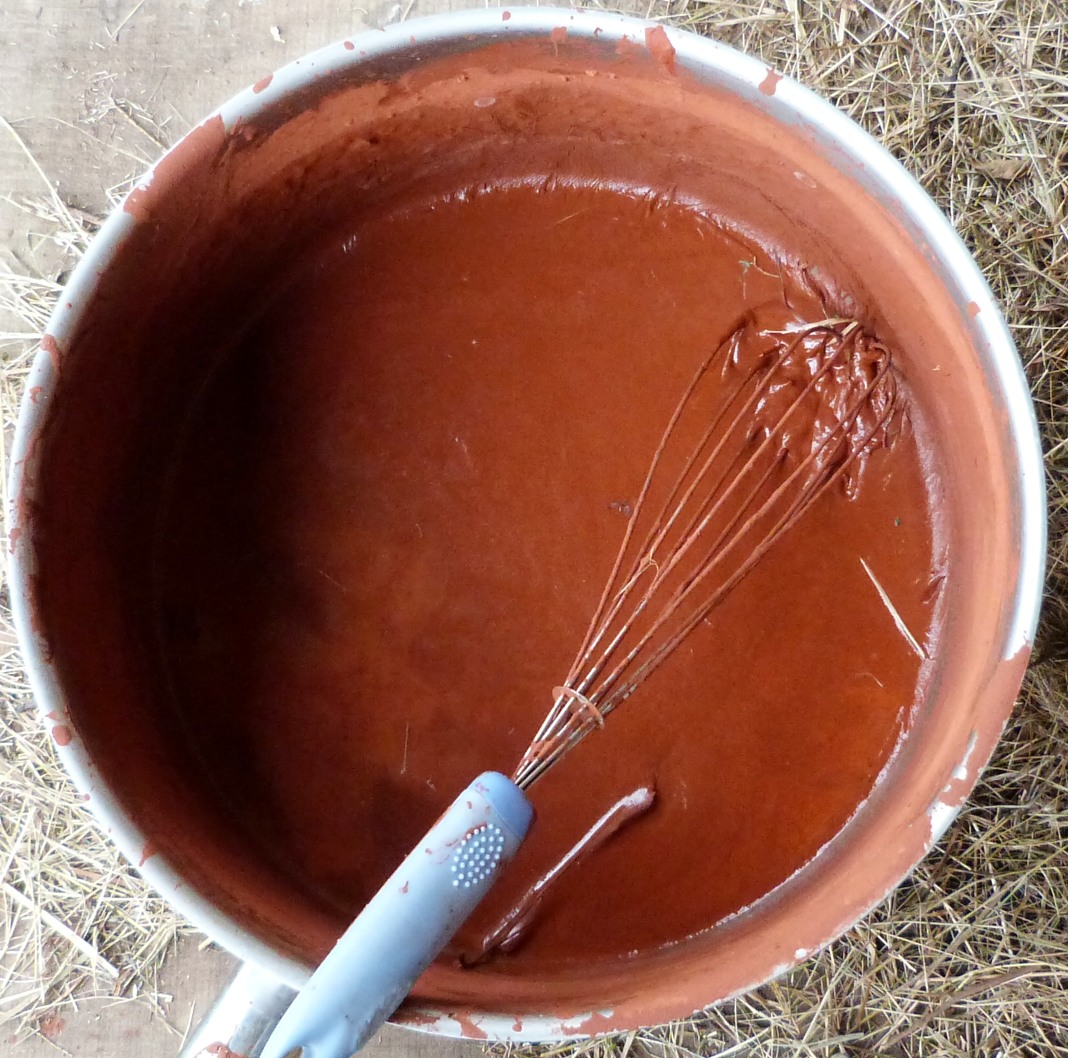 Swedish paint, made from ocher, flour and linseed oil, is esay to work with and very inexpensive.
Not only that, but I think that it's really pretty too !
La peinture suédoise, à base d'ocres, de farine et d'huile de lin est facile à travailler et très économe.
En plus, je trouve qu'elle rend très bien.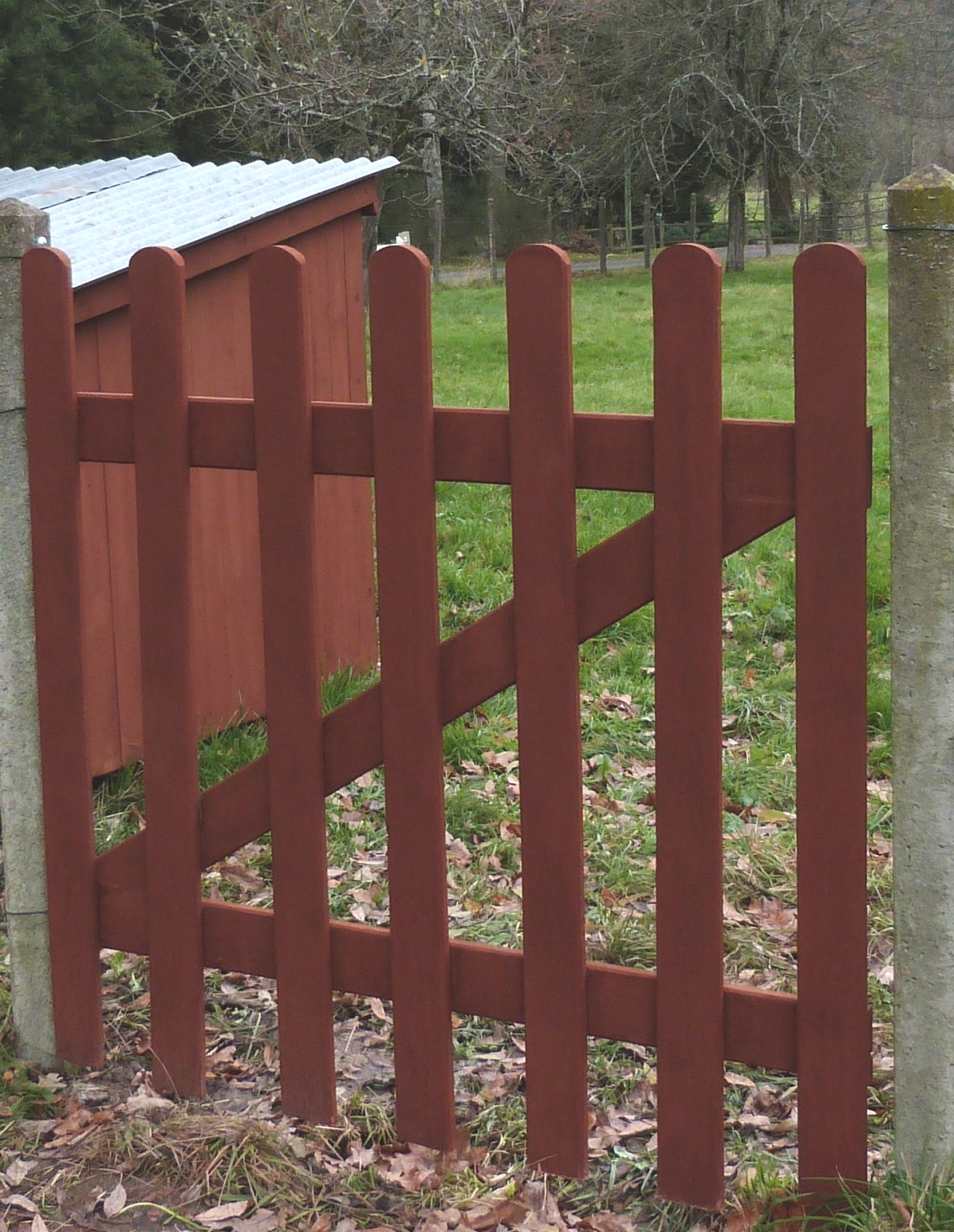 The entire contents of the SpinningShepherd.com © Copyright 2008-2019. 
Text and photographs may not be published, broadcast or redistributed
without the express permission of the author/owner.