I've already sheared 13 sheep so far.
So little by little I'm making progress.
J'ai déjà tondu 13 moutons.
Alors petit à petit ça progresse.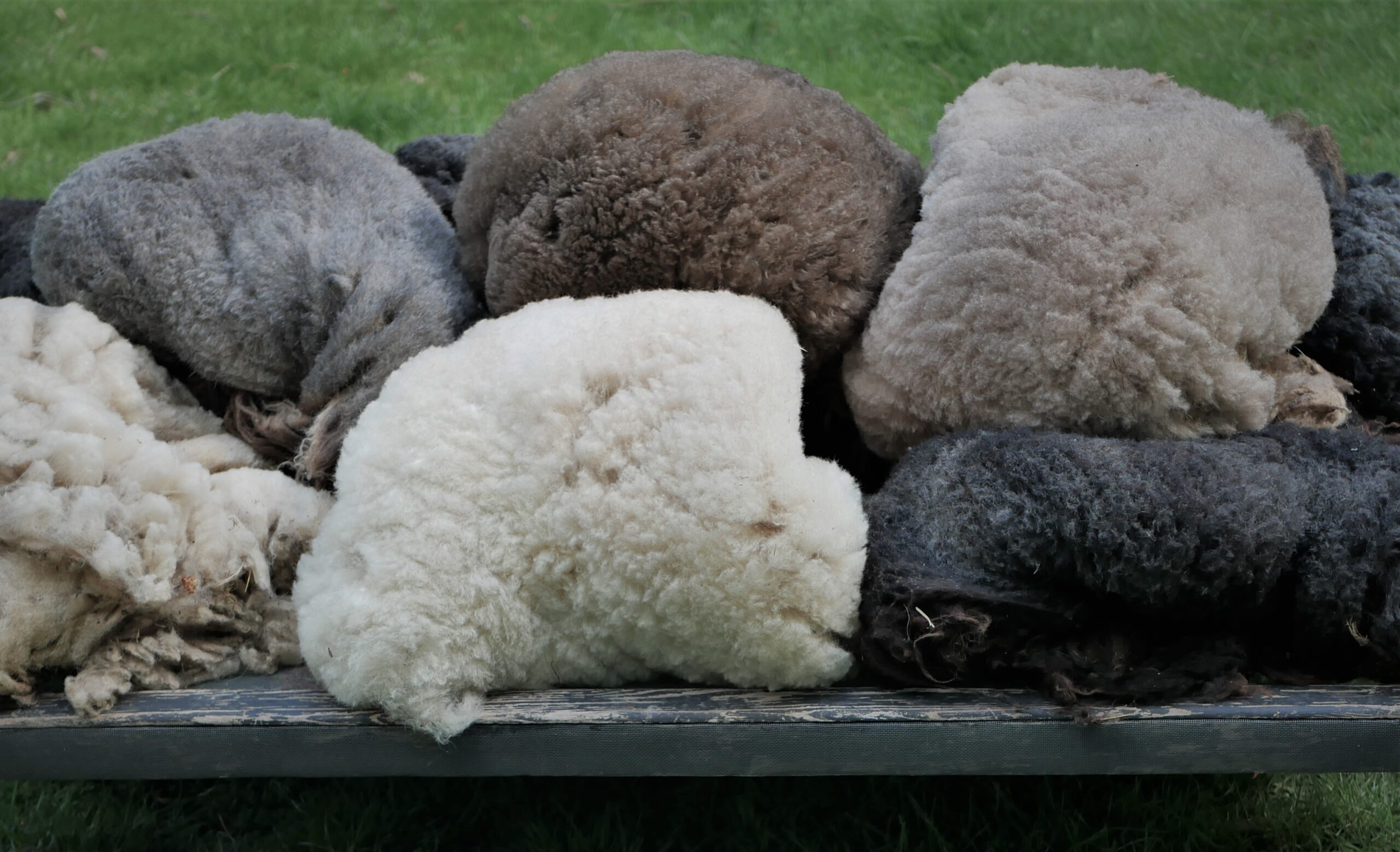 I have to tell you that I shear my sheep the old fashion way. In other words, I use a pair of scissors.
Basically, it's not as fast as using electric sheep shears, but it is a lot safer as you can avoid injuring the sheep, which is unfortunately all too easy to do with electric shears.
At the same time, for the Spinning Shepherd, using a pair of scissors for shearing has proven to be less stressful for everyone concerned, including the sheep.
As for Olivia, you can see what a difference a pair of scissors can make !
Although this black ewe is only 3 years old, her fleece has a lot of age related greying.
Il faut vous expliquer que je tonds mes moutons « à l'ancienne ». C'est à dire que j' utilise une paire de ciseaux.
Effectivement, c'est bien moins rapide qu'une tondeuse électrique, mais plus sûr car on évite de blesser le mouton, chose malheureusement trop facile à faire avec une tondeuse électrique.
D'autre part, pour la Bergère-Filandière, utiliser une paire de ciseaux pour la tonte s'avère bien moins stressant pour tout le monde, y compris les moutons.
Quant à Olivia, on voit bien la différence qu'un coup de ciseaux peut faire !
Malgré qu'elle n'ait que 3 ans, cette brebis noire a une toison très grisonnante.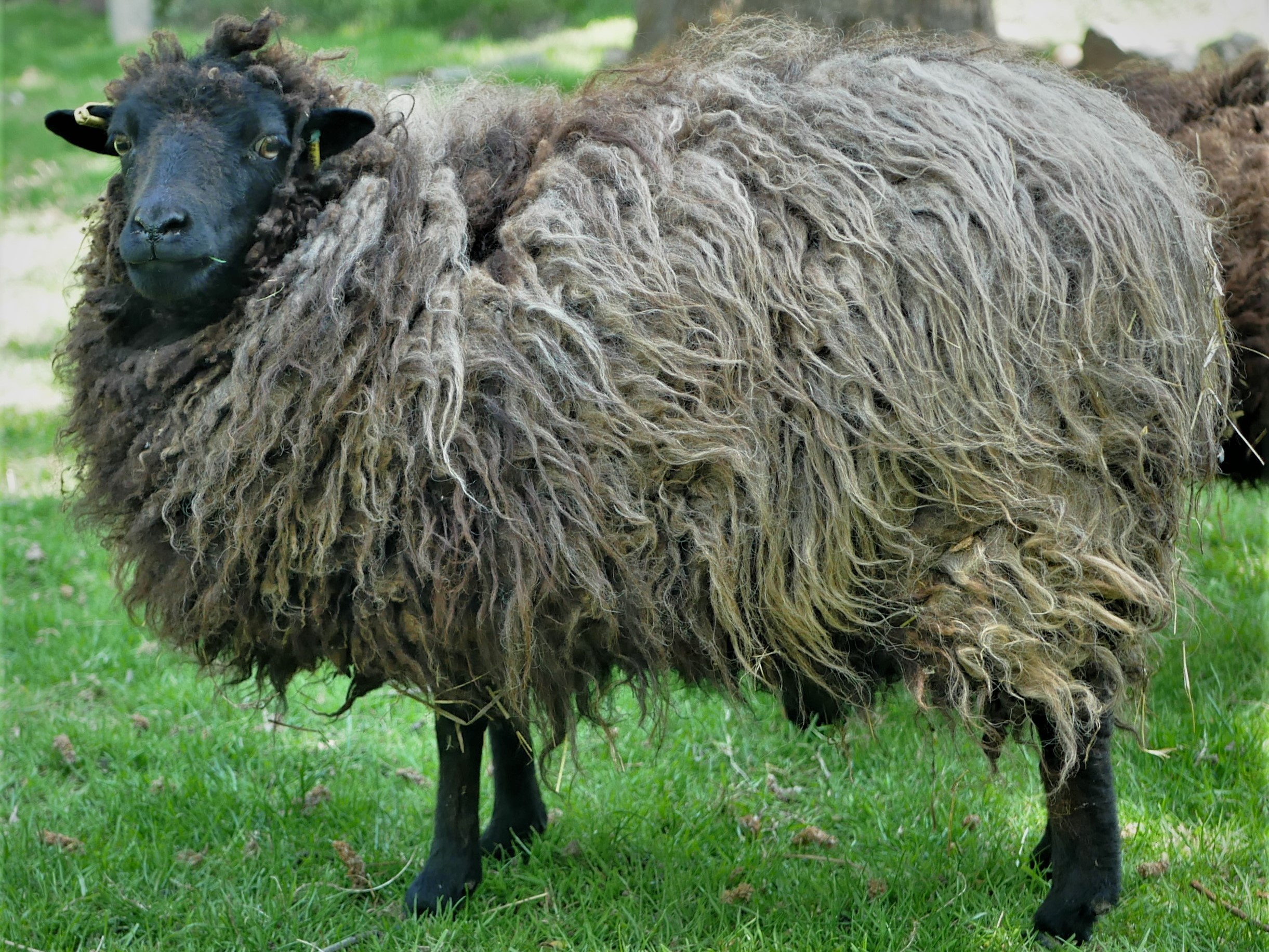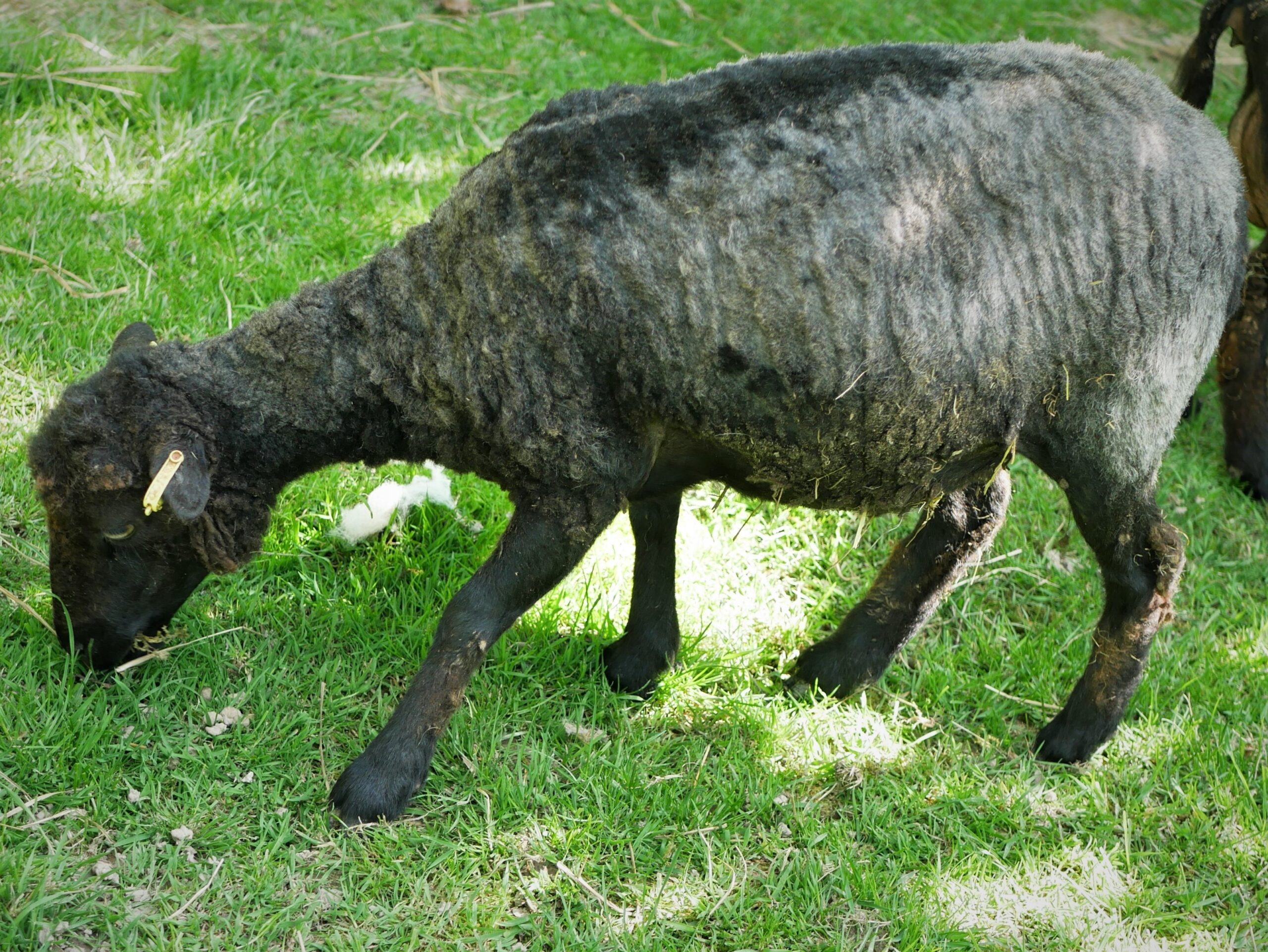 But she's not the only one to get into her summer attire.
Here's my little brown ram "Rabbit" who is all ready to welcome the beautiful days of summer !
Mais elle n'est pas la seule à se mettre en tenue d'été.
Voilà mon joli petit « Rabbit » qui est prêt à accueillir les beaux jours !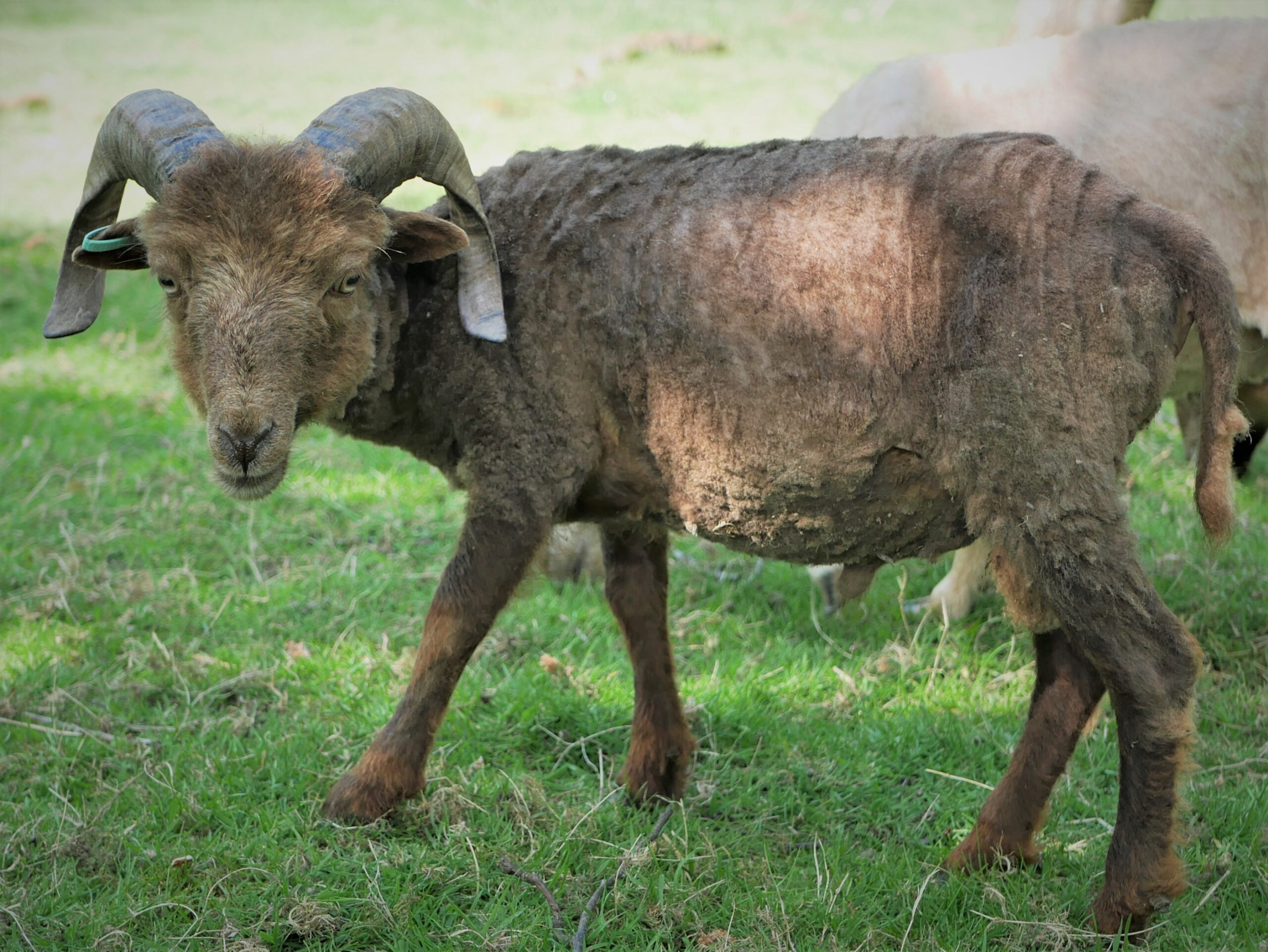 The entire contents of the SpinningShepherd.com © Copyright 2008-2021. 
Text and photographs may not be published, broadcast or redistributed
without the express permission of the author/owner.