Je vous présente Astérope …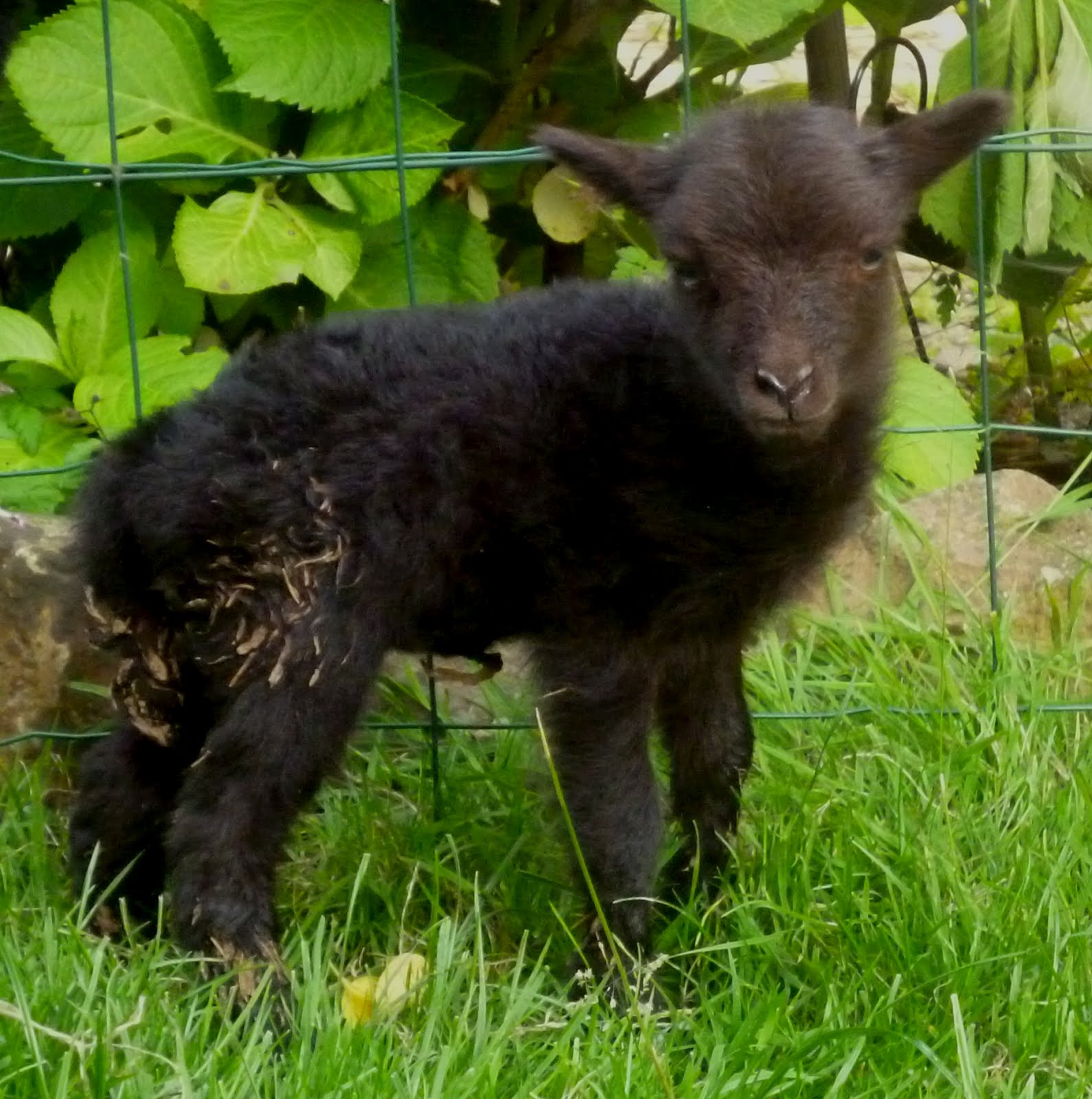 … a lovely little brown ewe lamb out of Alcyone, a black ewe, and Hathor des Lutins du Montana, a brown ram.
… une jolie petite agnelle brune, issue d'Alcyone, brebis noire, et d'Hathor des Lutins du Montana, bélier brun.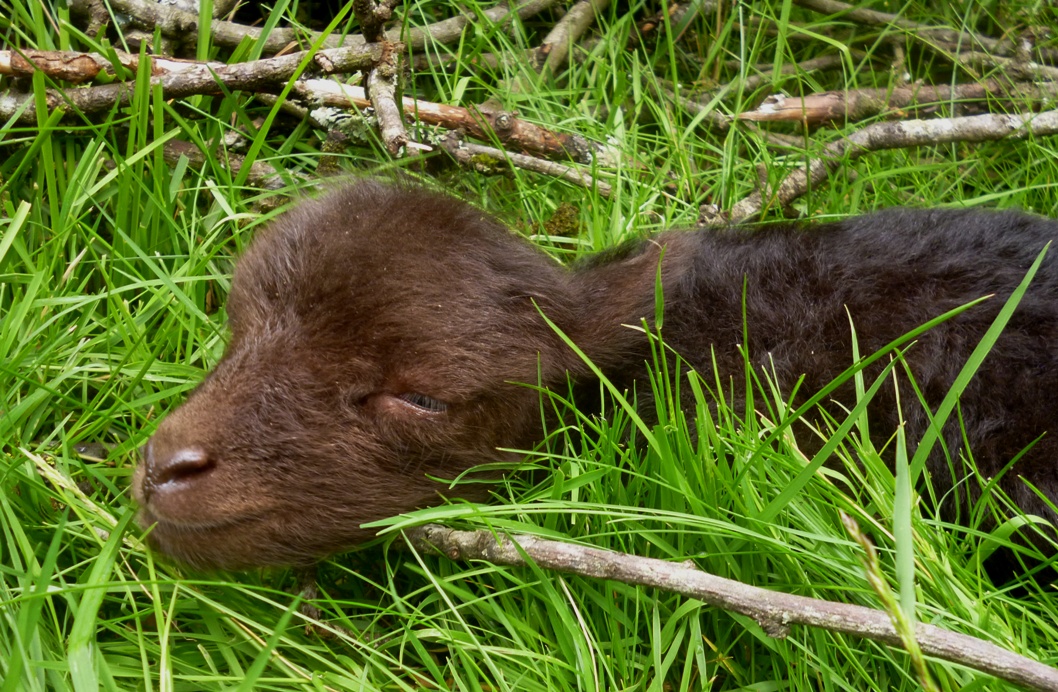 It's exhausting, this lambing thing !
The entire contents of the SpinningShepherd.com © Copyright 2008-2021. 
Text and photographs may not be published, broadcast or redistributed
without the express permission of the author/owner.