Ahhh … l'herbe normande !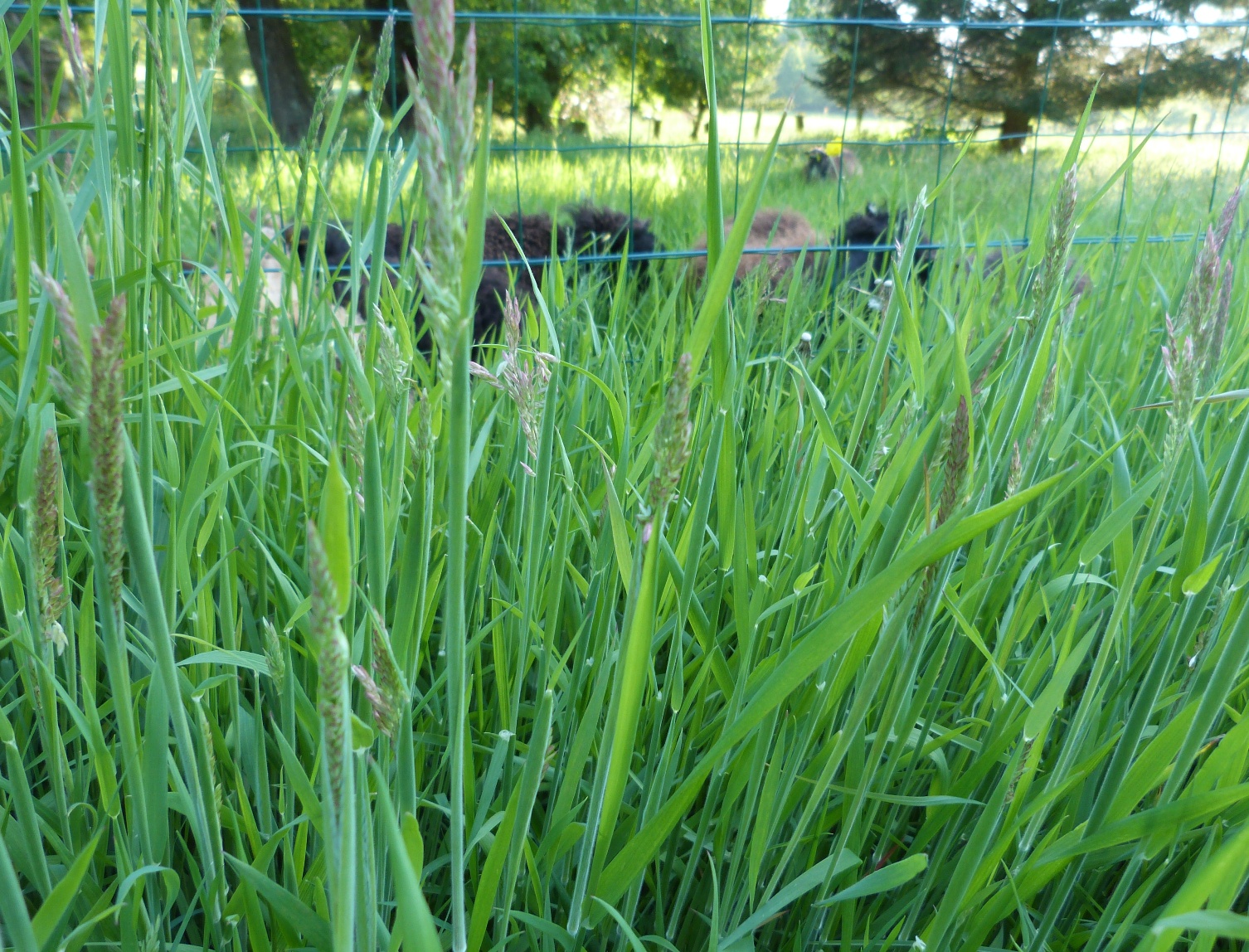 Céléno can assure you …
… there is nothing more beautiful and more delicious !
Céléno peut vous assurer ….
… il n'y a rien de plus joli et de plus délicieux !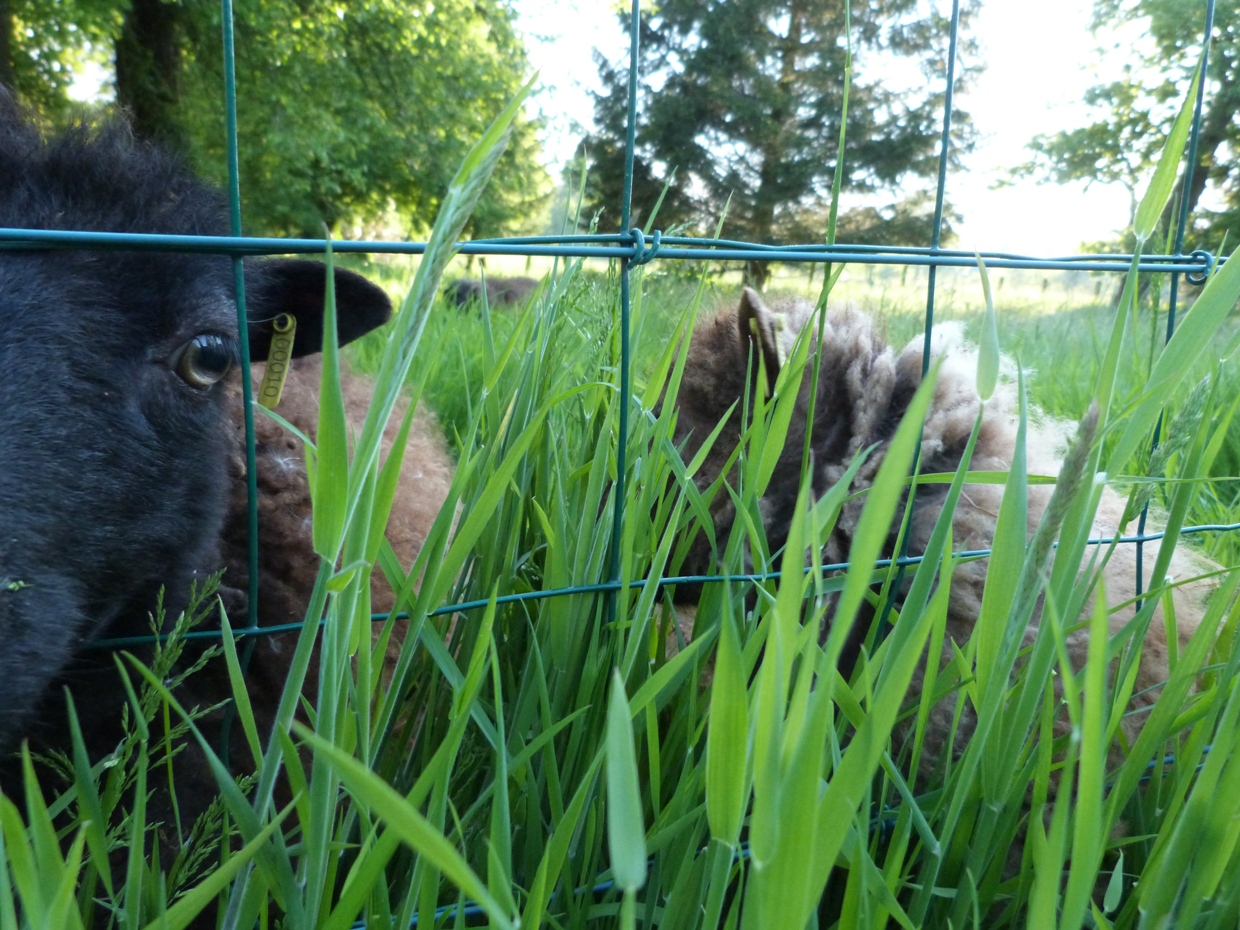 Lambing will begin here in 5 weeks from now.  In the mean time, the ewes are taking full advantage of the beautiful grass in Normandy.
Chez la Bergère-Filandière, l'agnelage commence d'ici 5 semaines.  En attendant, les brebis profitent pleinement de la bonne herbe normande.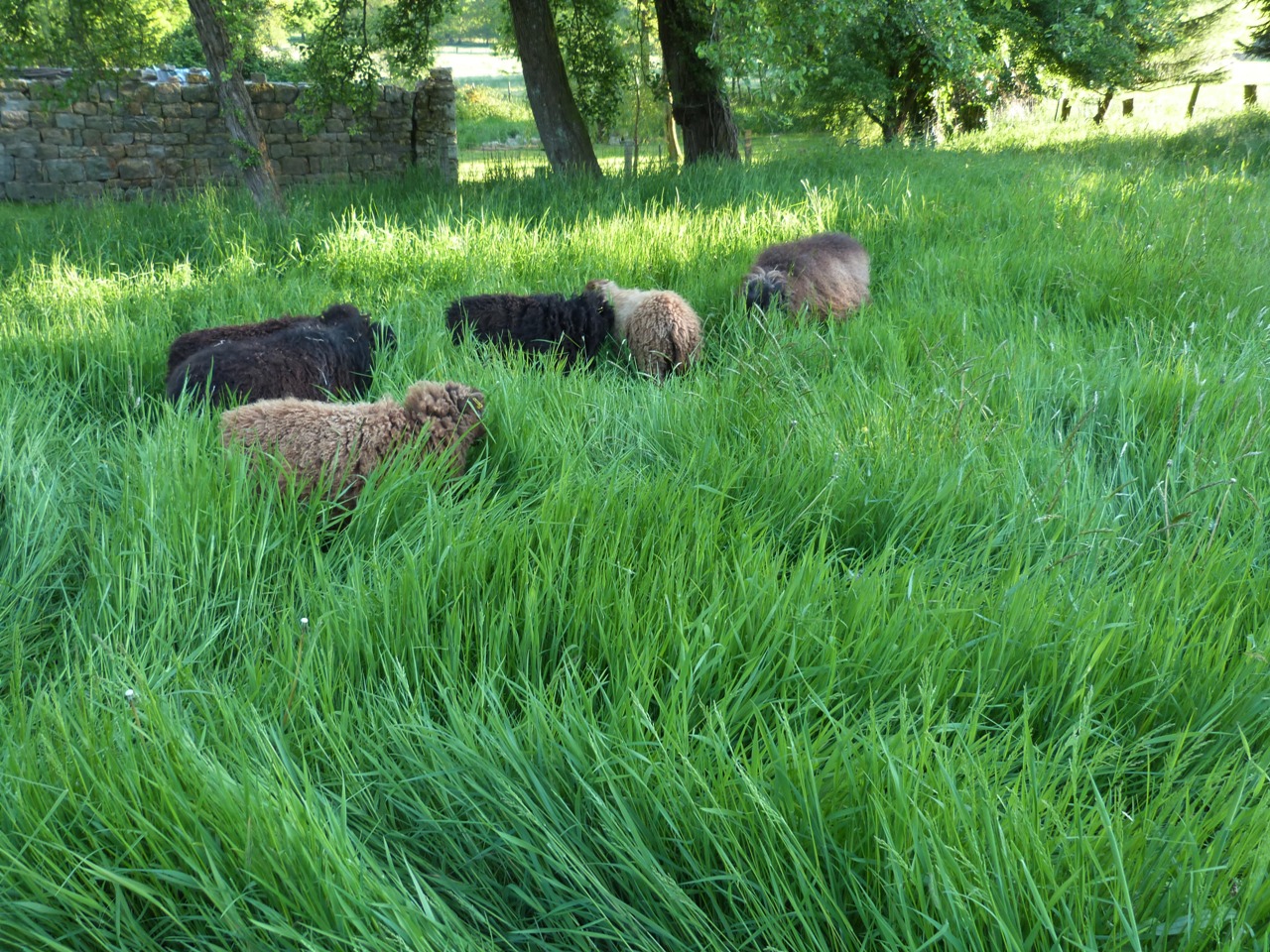 The entire contents of the SpinningShepherd.com © Copyright 2008-2019. 
Text and photographs may not be published, broadcast or redistributed
without the express permission of the author/owner.