Le doux parfum des fleurs d'aubépine
Hawthorn is found growing in many places in Normandy : in family garden and by field and woods.
In May, this small thorny tree produces a mass of small delicate flowers. Quite often we call these "Mayflowers".
L'aubépine se trouve un peu partout en Normandie : aux jardins, et au bord des champs et des forêts.
Au mois de mai, ce petit arbre épineux produit une masse de petites fleurs délicates. Ainsi, en anglais, on parle de «Mayflowers».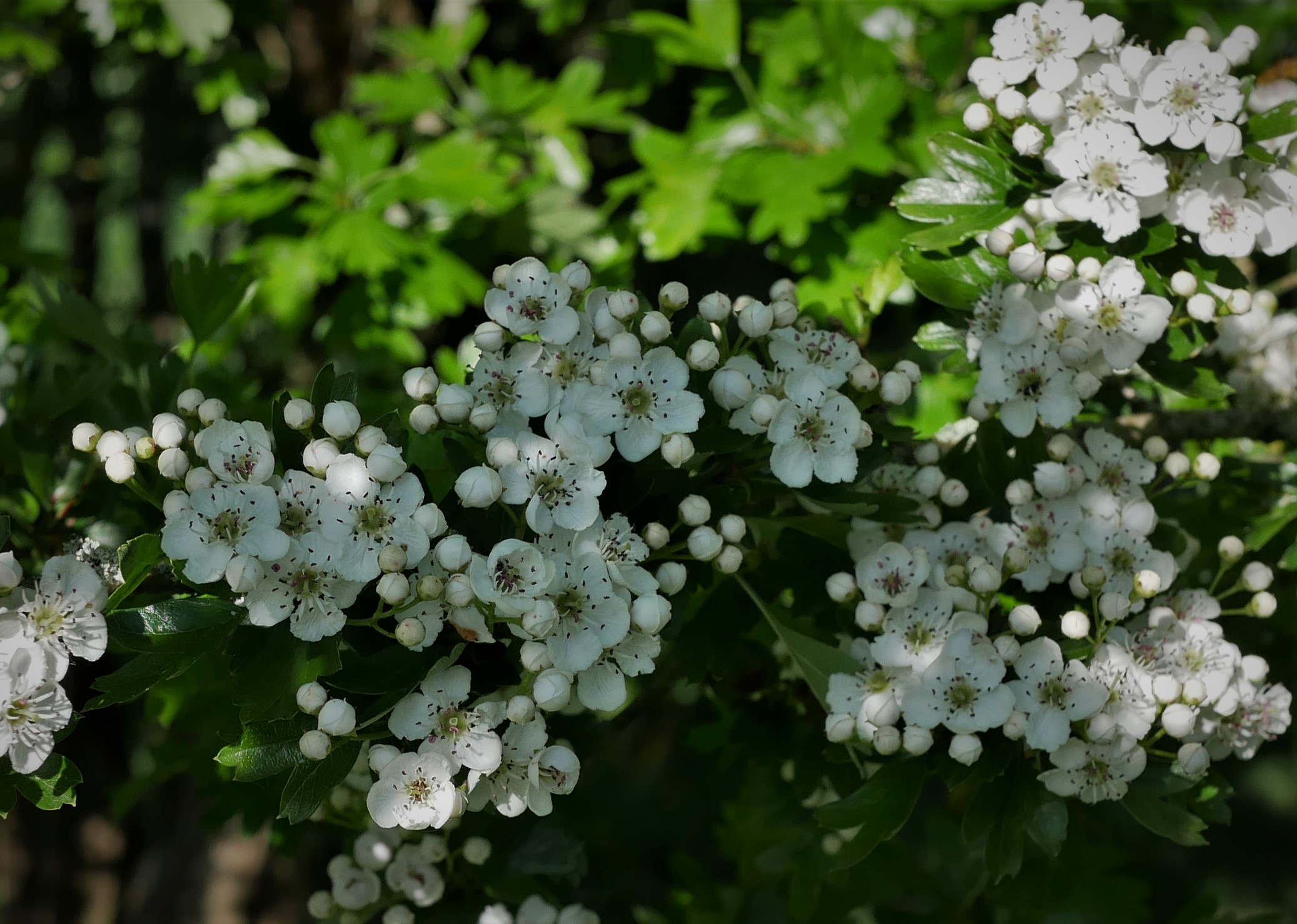 When you are working in the fields or taking a walk along a country lane in May, you will often be surprised by an unexpected wave of sweet, sensual perfume.
It's the delicate flowers of the hawthorn announcing the beginning of the summer season.
Quand on travaille aux champs ou fait une petite promenade à la campagne au mois de mai, on est souvent étonné par une vague de parfum très doux et inattendu.
C'est les petites fleurs délicates de l'aubépine qui annoncent l'arrivée de la belle saison.
The entire contents of the SpinningShepherd.com © Copyright 2008-2021. 
Text and photographs may not be published, broadcast or redistributed
without the express permission of the author/owner.