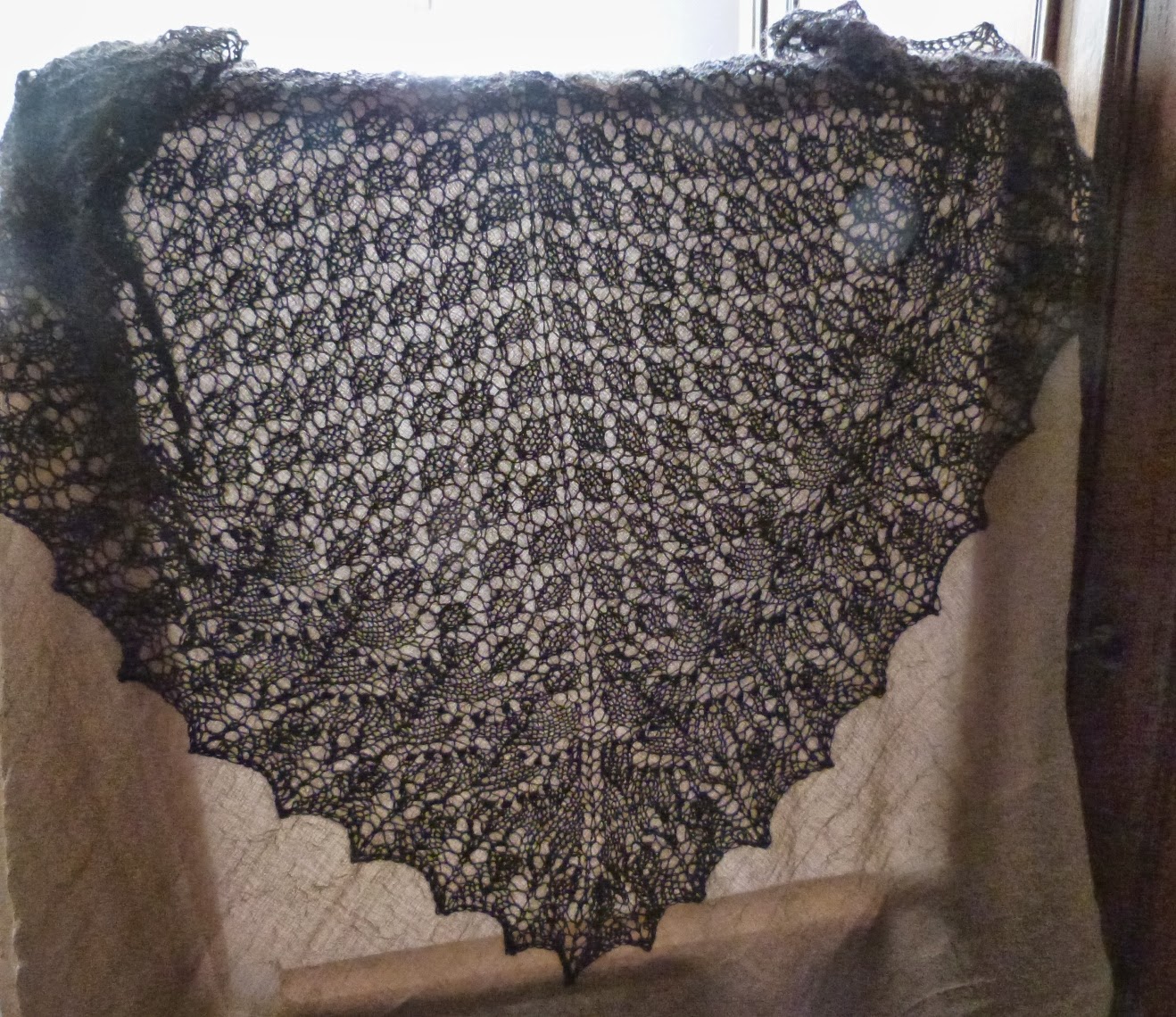 Again, I used the "Swallowtail" pattern by Evelyn Clark.
A lovely pattern. This time I used my lace-weight alpaca yarn.
De nouveau, j'ai utilisé le modèle « Swallowtail » de Evelyn Clark.
Un très joli modèle. Cette fois-ci j'ai utilisé un fil alpaga pour dentelle.
The entire contents of the SpinningShepherd.com © Copyright 2008-2019. 
Text and photographs may not be published, broadcast or redistributed
without the express permission of the author/owner.