Ce que ça donne après avoir été retordu …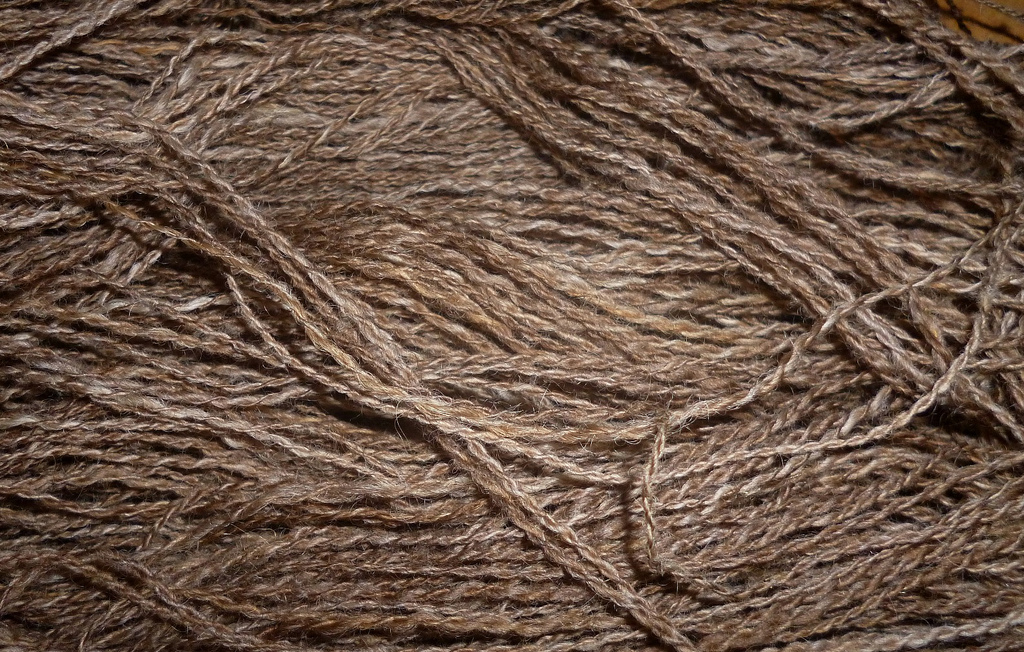 Here's the skein of wool that I spun using the spinning technique known as spinning from the lock.
Voilà l'écheveau de laine que j'ai filé utilisant une technique de filage à partir de la mèche.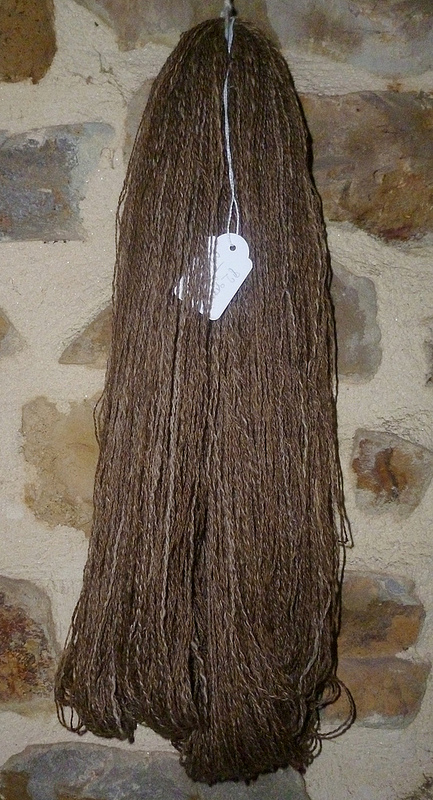 It's not too bad … even if my spinning isn't quite as even as I would have liked.
Okay … so I guess I need to practice !
That being said, it's really great to be able to spin directly from the lock without any fiber prep.
… back to the wheel !
C'est pas trop mal … même si le filage n'est pas aussi régulier que j'aurais espéré.
D'accord, il faut que je m'entraîne …
Ceci dit, c'est vraiment très intéressant de pouvoir filer directement de la mèche sans aucune préparation particulière.
… alors, au rouet !
The entire contents of the SpinningShepherd.com © Copyright 2008-2019. 
Text and photographs may not be published, broadcast or redistributed
without the express permission of the author/owner.