De la Toison au Tricot n° 66 : Filage de la semaine

I've spun some more lace-weight singles (40 wpi) … this time with Praline's fleece.

J'ai filé un célibataire pour en faire de la dentelle (40 wpi) … cette fois-ci avec la toison de Praline.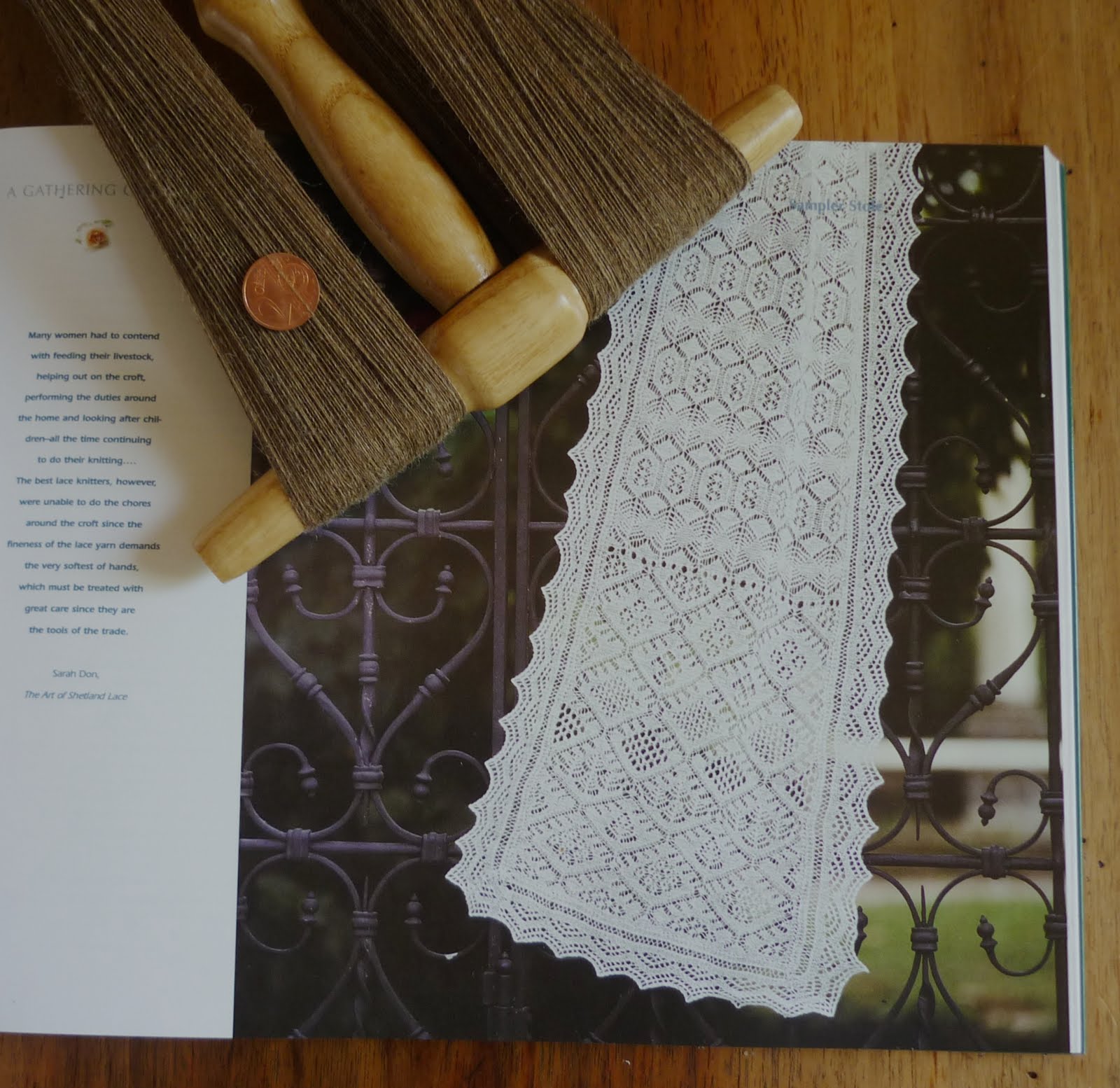 This beautiful yarn is destined to be a Shetland Lace Shawl, more specifically Hazel Carter's Sampler Stole, published in A Gathering of Lace (XRX Books, 2000).
Cette belle laine est destinée à faire un châle en dentelle shetland, notamment le Sampler Stole de Hazel Carter dans A Gathering of Lace (XRX Books, 2000).
The entire contents of the SpinningShepherd.com © Copyright 2008-2019. 
Text and photographs may not be published, broadcast or redistributed
without the express permission of the author/owner.