De la Toison au Tricot n° 54 : Encore des célibataires

This week I spun the rest of Mac's fleece (brown ram) : 70 grams, which is enough for a small lace shawl.
As for the yarn from Ponette … 
Cette semaine j'ai filé la laine qui restait de la toison de Mac, bélier noisette : une bobine de 70 g … assez pour en faire un châle en dentelle.
Quant à la laine de Ponette …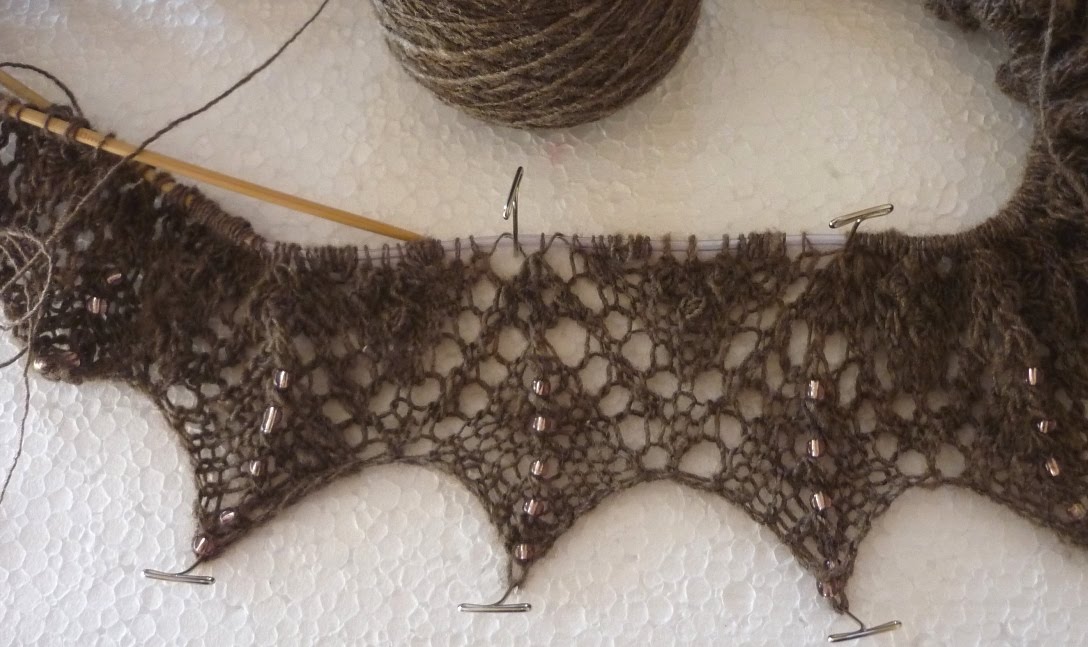 … a little project is already on the needles !
More about that next week.
…un petit projet est déjà monté sur les aiguilles !
On en parlera la semaine prochaine.
The entire contents of the SpinningShepherd.com © Copyright 2008-2019. 
Text and photographs may not be published, broadcast or redistributed
without the express permission of the author/owner.