De la Toison au Tricot n° 174 : Pendant que j'y suis !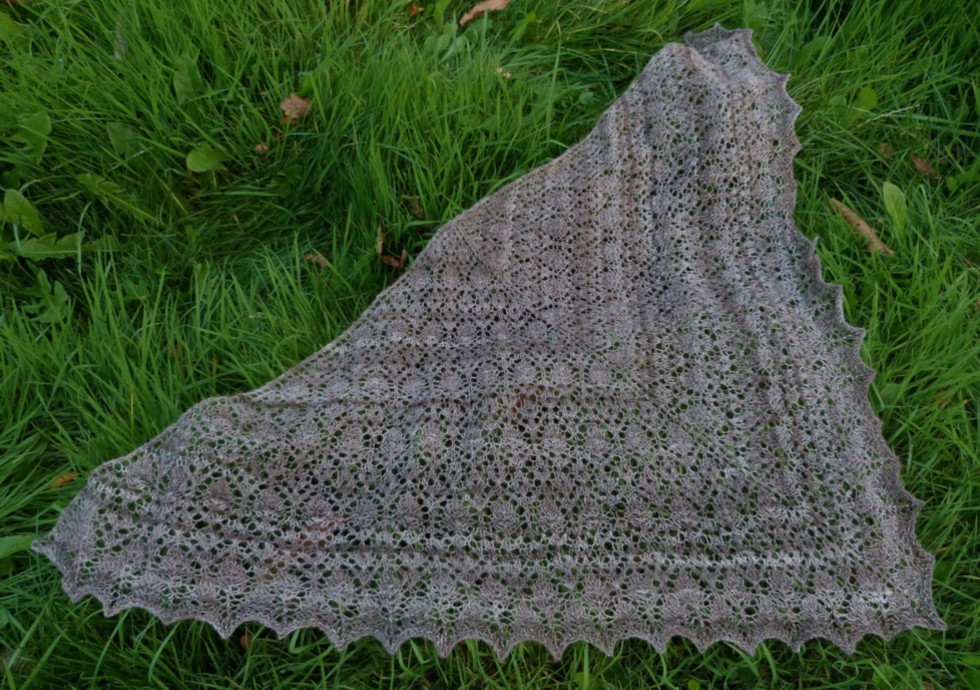 I was so happy with my « Prairie Rose Shawl », that I decided to make another one !
J'étais tellement contente avec mon châle « Prairie Rose » que j'ai décidé d'en faire un deuxième !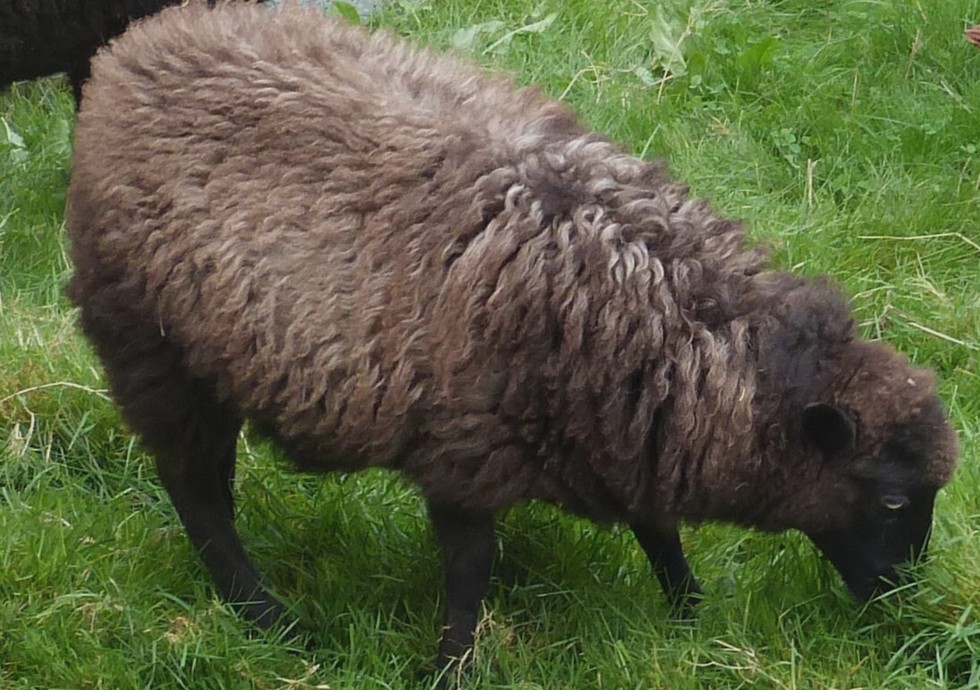 This time I used a fleece produced by Zoé, a rusty midsides Ouessant ewe. Rusty midsides wool is quite variegated and offers the spinner a lovely range of shades in a single fleece.
Cette fois-ci j'ai utilisé la laine de Zoé, une brebis Ouessant rusty midsides. La laine rusty midsides est très nuancée et offre un joli éventail de tons dans une seule toison.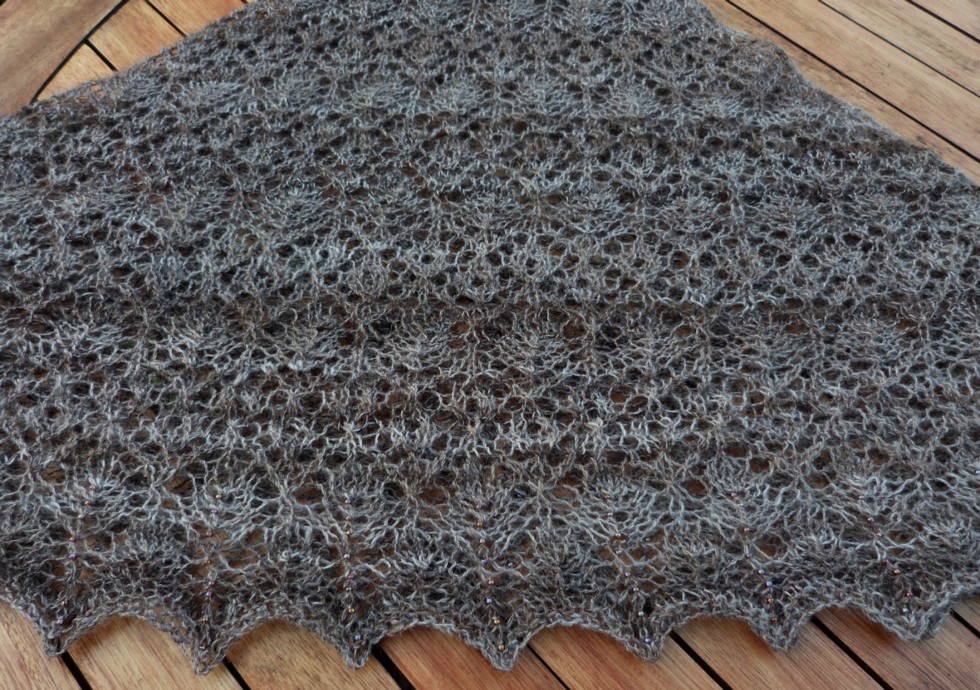 Again, I did not produce a totally even blend of fibers for this spinning project and we can see subtle bands of color in different shades of naturally colored wool.
De nouveau, je n'ai pas fait un mélange de fibres très homogène pour ce projet de filage et nous pouvons voir des bandes de couleurs légèrement dégradées.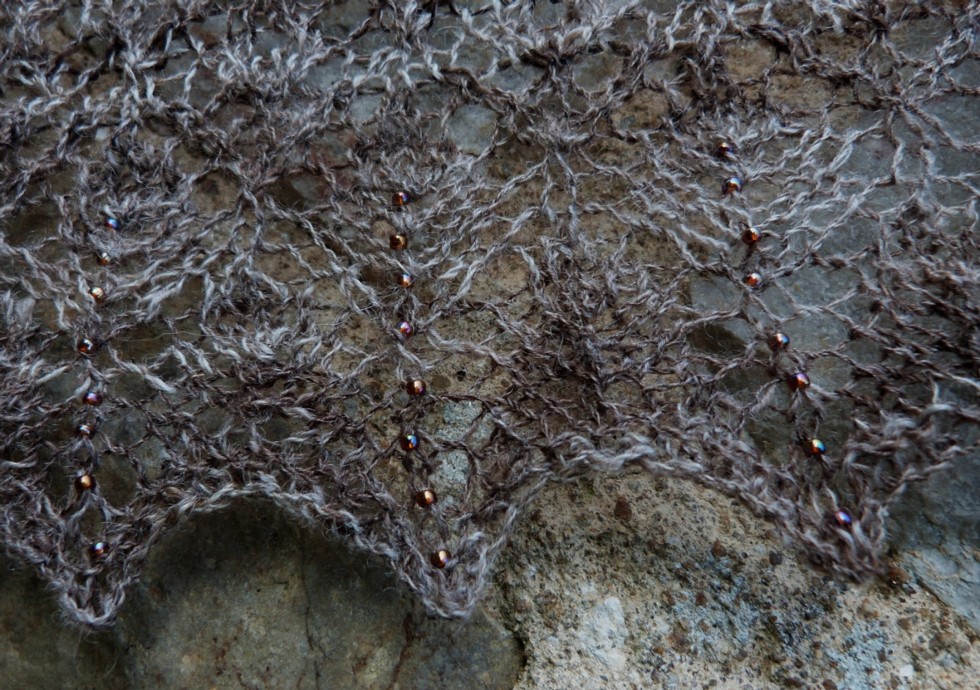 J'ai utilisé des perles Toho 8/0 en « Transparent Cranberry AB ». Même si ces perles ne sont pas du même ton que la laine, elles restent plutôt discrètes. Elles sont très jolies avec leurs reflets irisés qui ajoutent de jolis éclats tout au long de la bordure du châle.
The entire contents of the SpinningShepherd.com © Copyright 2008-2019. 
Text and photographs may not be published, broadcast or redistributed
without the express permission of the author/owner.