De la Toison au Tricot n° 143 : Le Châle Gobemouche – troisième indice !

Yes, I'm making progress ! I just finished the third clue of the Gobemouche mystery KAL !
And here's what it's looking like so far :
Oui … ça progresse ! Je viens de finir le troisième indice du KAL mystère Gobemouche !
Voilà ce que ça donne :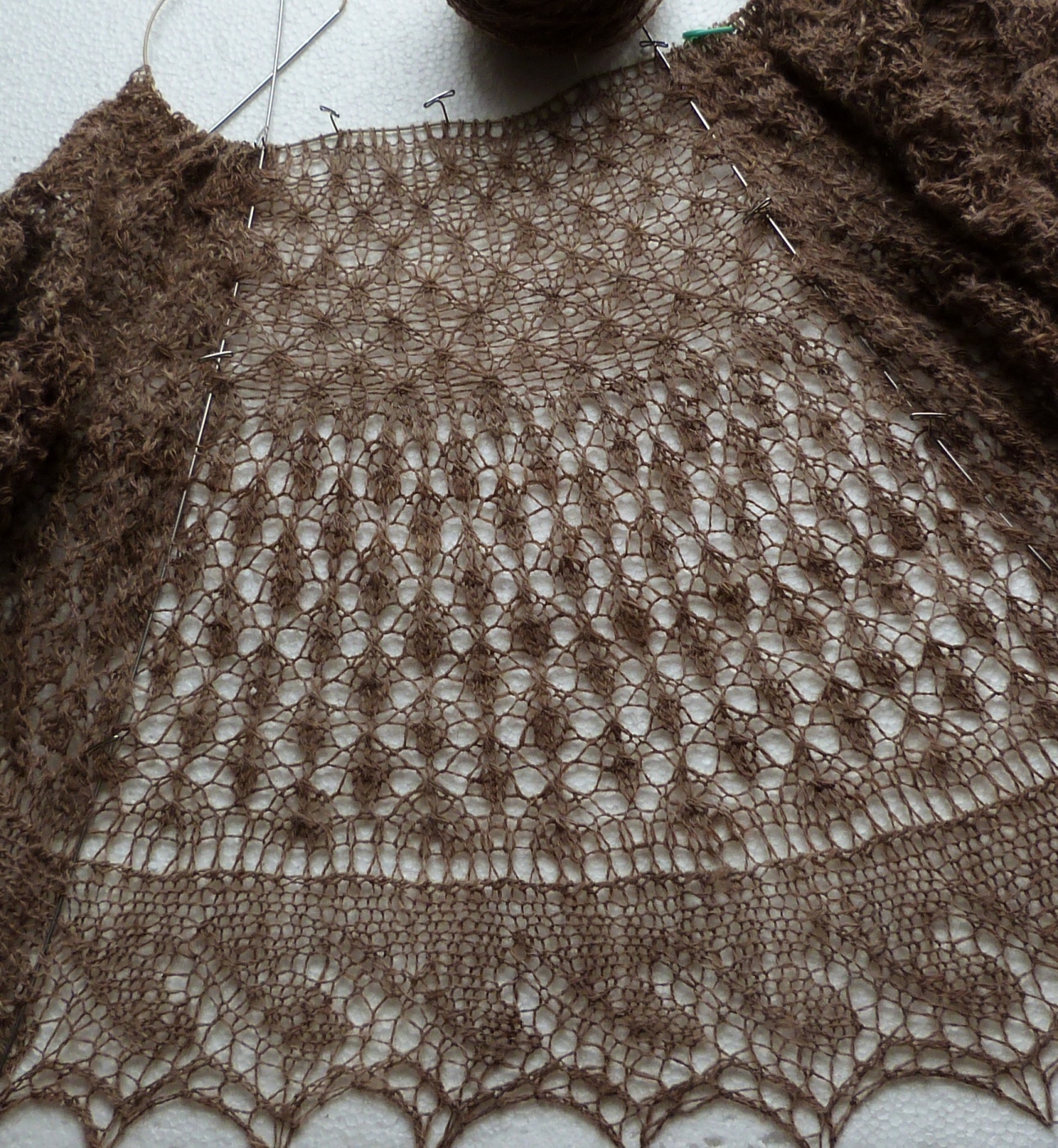 The entire contents of the SpinningShepherd.com © Copyright 2008-2019. 
Text and photographs may not be published, broadcast or redistributed
without the express permission of the author/owner.