De la Toison au Tricot n° 175 : Filage de la nouvelle année !


Yes … it's been a while.
But that doesn't mean that I haven't been doing anything !
For the past few months the Spinning Shepherd has been quite busy : a two week trip to the United States, the organisation of this year's breeding groups, writing a few articles for publication, and of course spinning Ouessant wool.
Ah oui … ça fait un petit moment.
Pourtant je ne chôme pas !
Depuis quelques mois la Bergère-Filandière a été bien prise par pas mal de choses :
un séjour aux Etats-Unis, l'organisation de groupes de reproduction, la rédaction de quelques articles, et bien sûr, la filage de la laine Ouessant.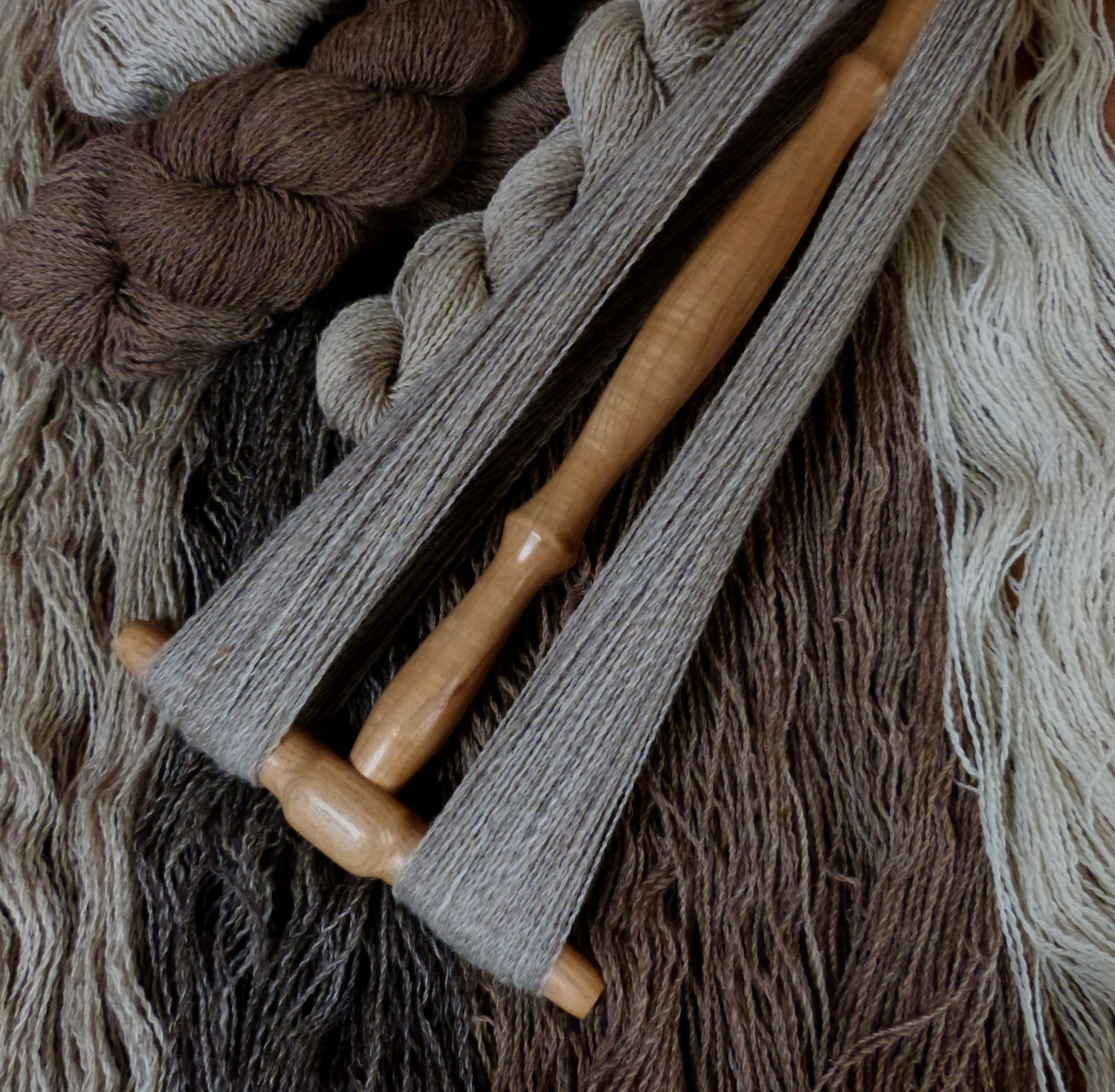 Here are a few skeins of yarn spun during the month of January.
It's a lovely example of the range of natural colors found in Ouessant sheep.
Each two-ply skein of wool measures approx. 220 meters/100 grams.
Of course, I already have a few projects in mind !
Là-voilà quelques écheveaux filés au cours du mois de janvier.
C'est un petit éventail de couleurs naturelles qui se retrouvent chez le Mouton d'Ouessant.

Chaque écheveau fait à peu près 220 mètres pour 100 grammes de laine à deux brins. 
Naturellement, j'ai déjà quelques petits projets en tête !
The entire contents of the SpinningShepherd.com © Copyright 2008-2019. 
Text and photographs may not be published, broadcast or redistributed
without the express permission of the author/owner.